Hawaii is truly one of the most gorgeous places on this planet, white sandy beaches, warm sunny days, and tropical rain forests to endlessly explore. But when it comes to the holidays, the lack of seasonal changes can impact the fuzzy feelings that come along with winter. Here are 6 ways people from Hawaii get into the holiday spirit without the snowy cold weather.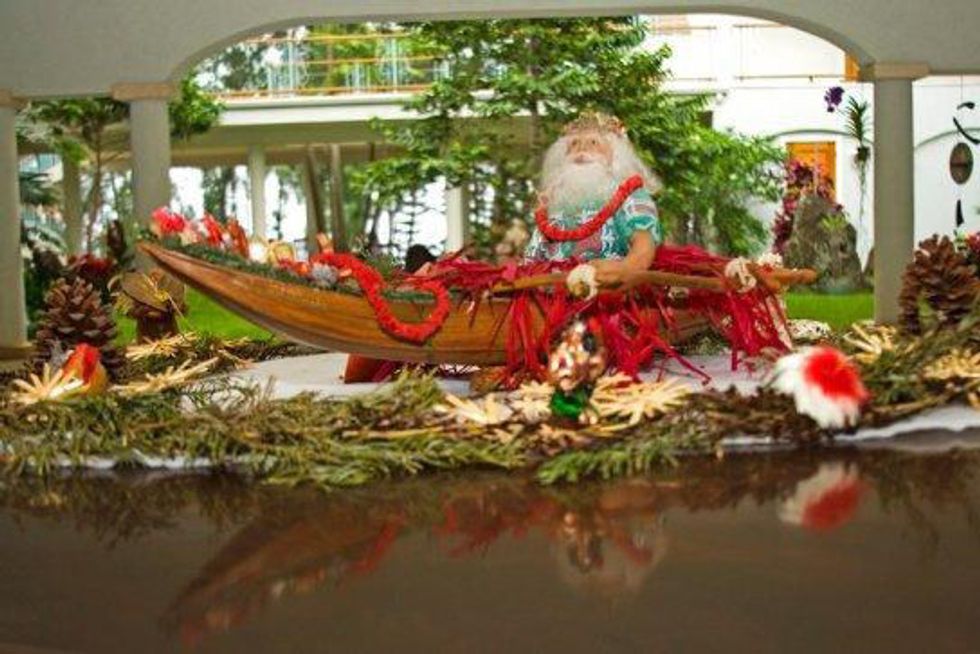 1. Decorating:
One of the easiest ways to get into the holidays is by decorating, and people in Hawaii take that to the next level. Christmas lights are a must, as well as inflatable lawn ornaments, fake snow and lots of flashy fun decorations to share with everyone.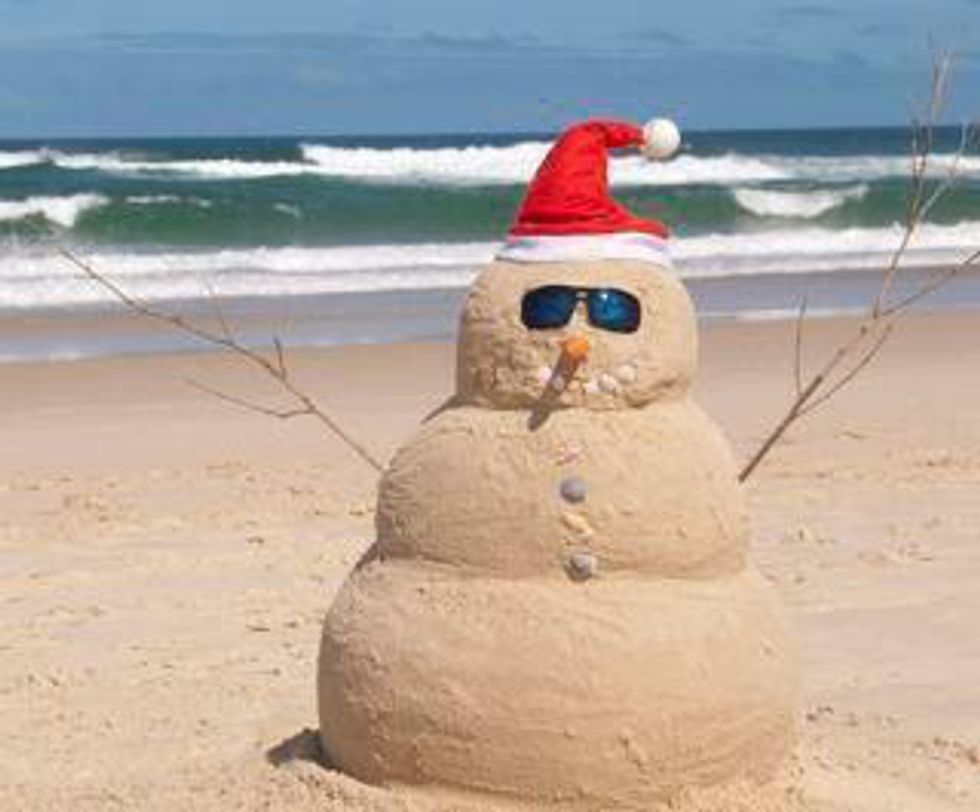 2. Embracing the "cold" weather:
Hawaii definitely experiences a winter of our own. Temperatures drop from an average 85 degrees to a crisp 78 degrees, depending on location. In some areas, it reaches down to the 60s! This may not seem very bad to people who experience the real wrath of winter, but to us islanders...it's freezing. The "intense" temperature change can be fun and exciting, creating the sense of winter.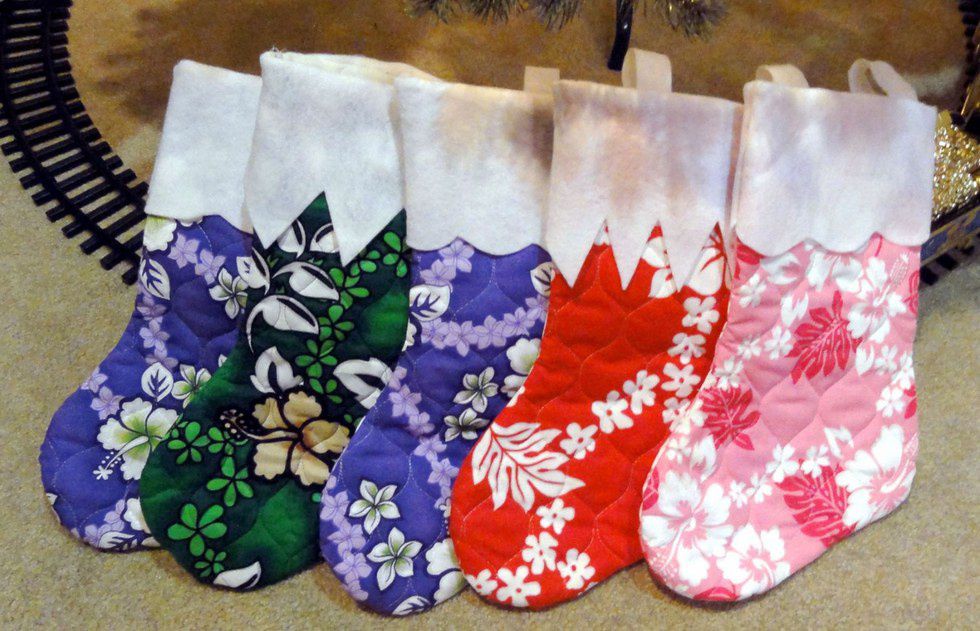 3. Doing holiday traditions:
This is another go-to when it comes to getting into the holidays. By partaking in holiday traditions and activities you can almost forget that its a beautiful sunny day and believe that it's winter! Whether it's getting a Christmas tree, baking, doing crafts or buying presents all of these things can invoke holiday cheer.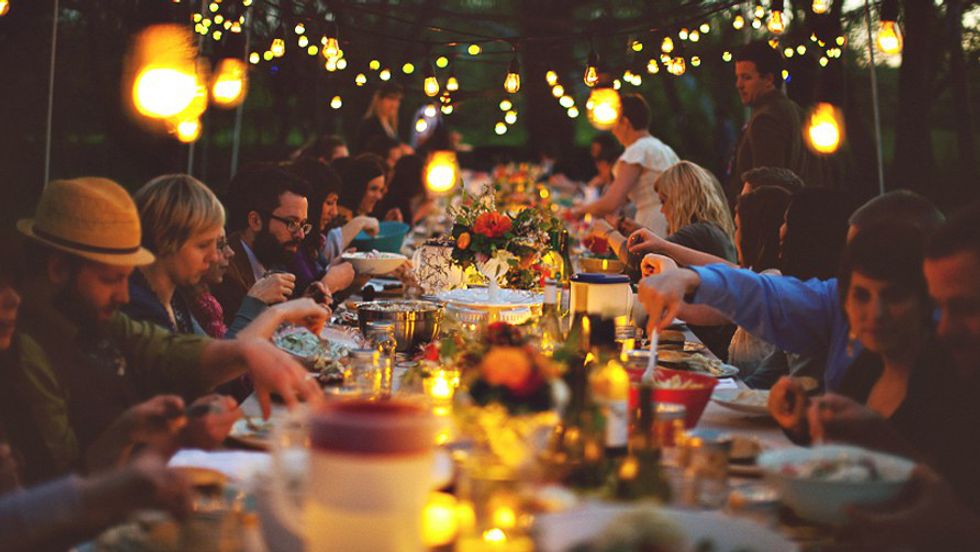 4. Spending time with family:
To people from Hawaii family is already very important, but during the holiday season it becomes even more so. Spending time with family, giving thanks and being grateful for the people you love brings on a feeling of joy and warmth that is heightened during the holidays. Having parties and celebrating together makes the holidays so much more enjoyable whether you're in Hawaii or not.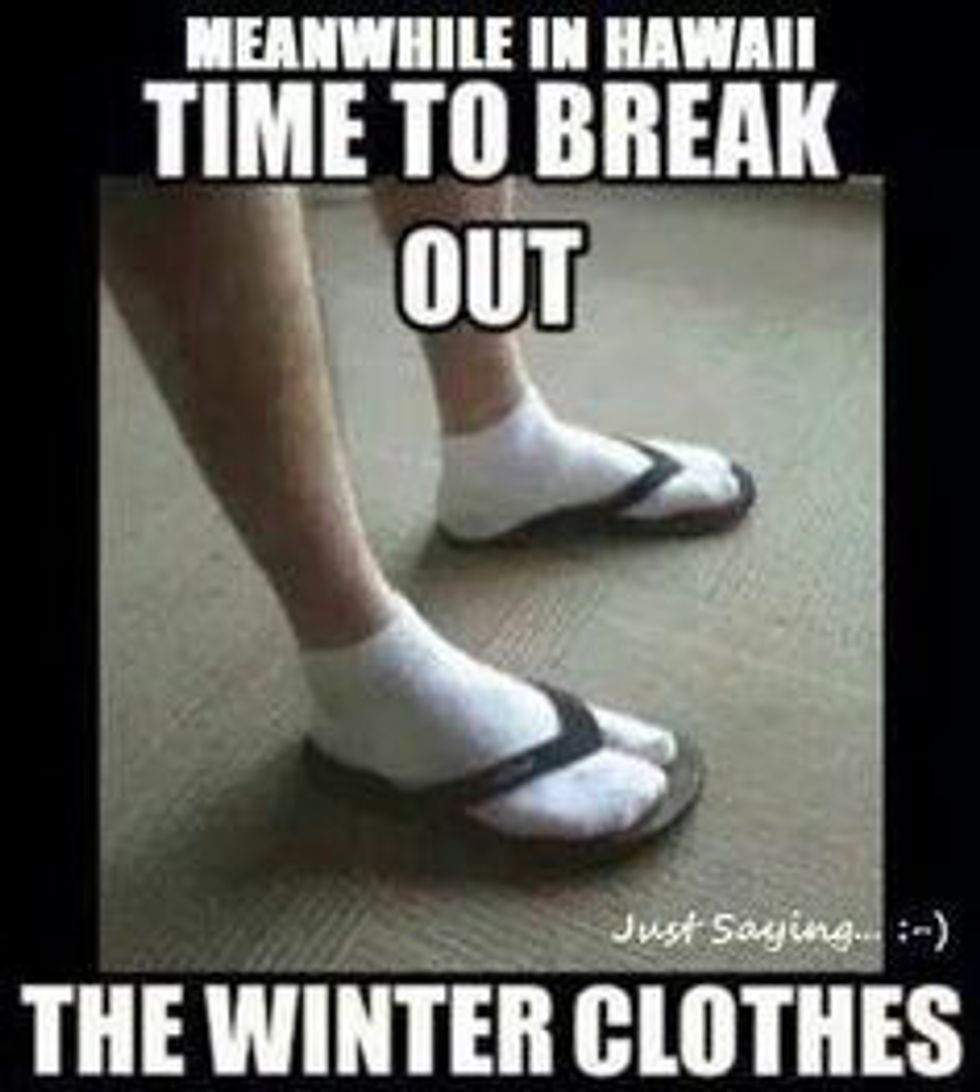 5. Dress:
Along with the "cold" weather, fashion begins to change. Instead of sundresses and tank tops you begin to see more flannels, long pants and shoes. Dressing like its fall or winter creates the illusion of fall and winter for some people, and for locals it really is necessary in the weather.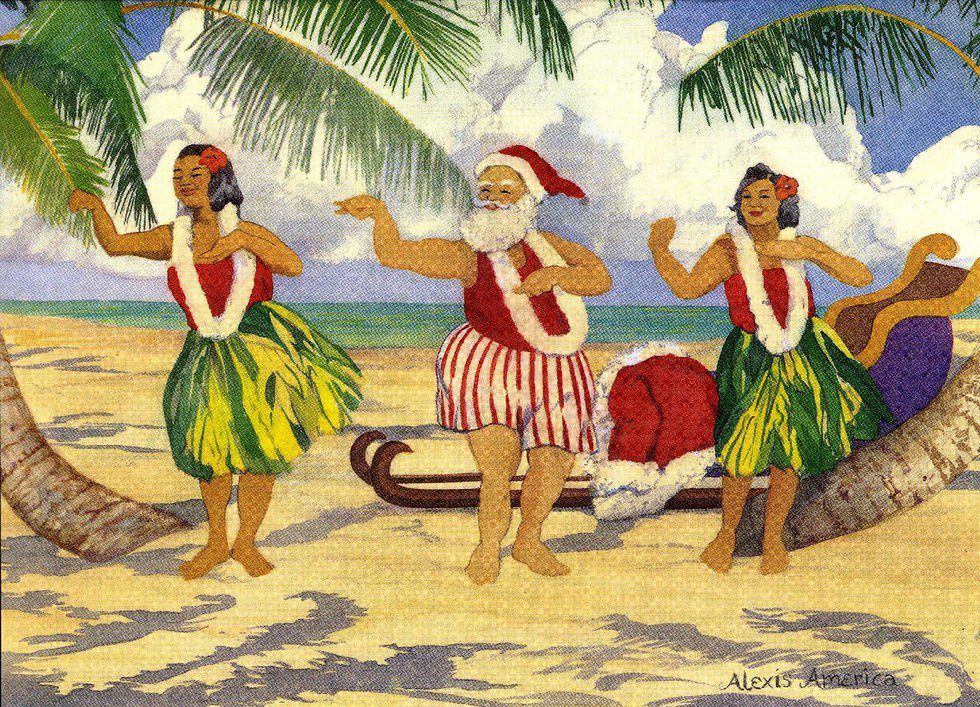 6. Music:
Holiday music is one of the best and easiest ways to get into the holiday spirit anywhere you are. Singing along to carols on while decorating, or listening to them live is one way to bring on holiday cheer and know what's coming. They'll play on the radio, in stores and many other places. Everyone can recognize the tunes and lyrics to many songs that play during the holiday season.
No matter where you live, the holidays are creeping up. There are many different traditions and changes that come along with these times. In Hawaii, we may have a sunny warm winter, but we still find ways to embrace the season.