My friends and family know how much I love to bake. Spending time in the kitchen and whipping up muffins or cheesecake bars is how I destress. The best part of being home this summer is getting to bake and cook every week. I'd love to share some of my favorite summer recipes with y'all. It's maybe a bit late for you to make them for a 4th of July party, but I'm sure you'll have cook-outs throughout the summer, and there's still Labor Day to look forward to. So, in no specific order, here are my top six picks.
1. Parmesan and Spinach Orzo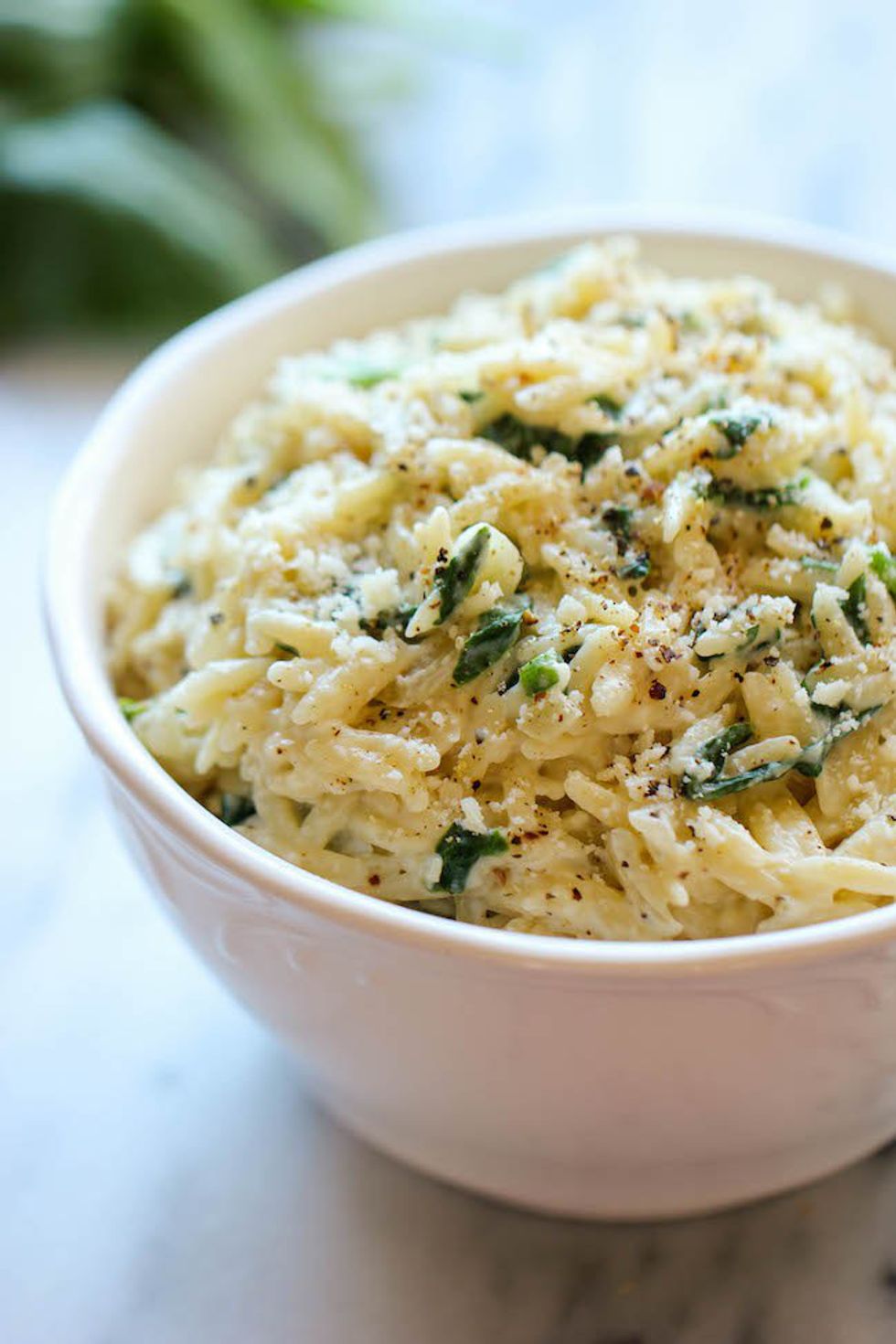 I found this recipe last year, and now it's one of my favorite pasta dishes. You definitely want to double it or even triple it, because it only makes four small servings (and honestly, my family of three polishes it off easily). It's pretty easy to cook and doesn't take very long to whip up at all. It works well as a side dish or, with the right sides, it can be a meal all on its own.
2. Lemon blueberry cheesecake bars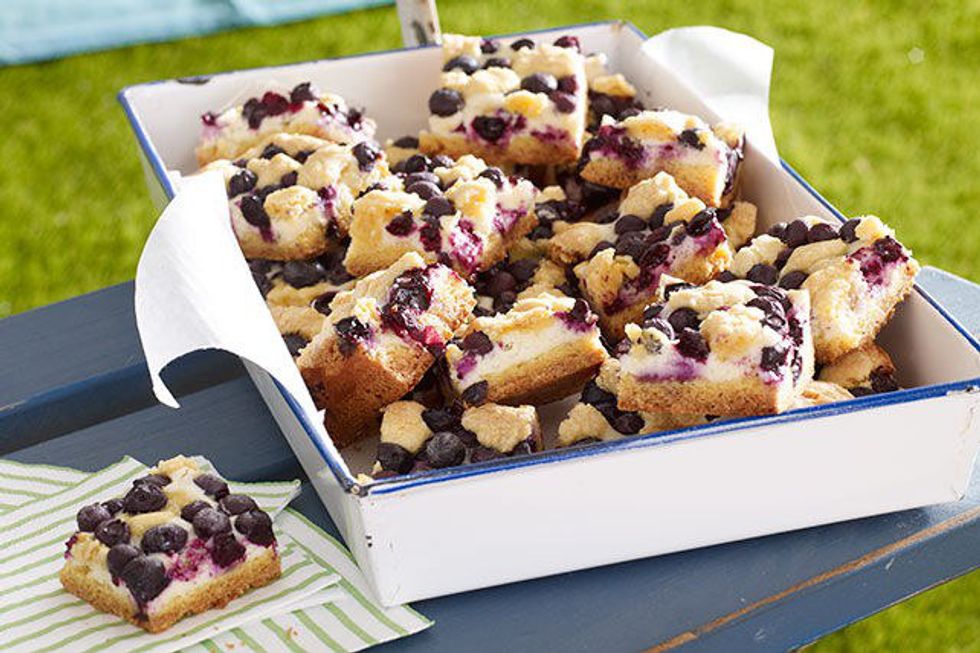 My parents request these all the time. I usually make them for Memorial Day or the 4th of July; I made them for a Memorial Day get-together this year, and they were definitely a crowd favorite. (And yes, I got the recipe from a cream cheese package. I'm not even a little bit ashamed.)
3. Amish strawberry shortcake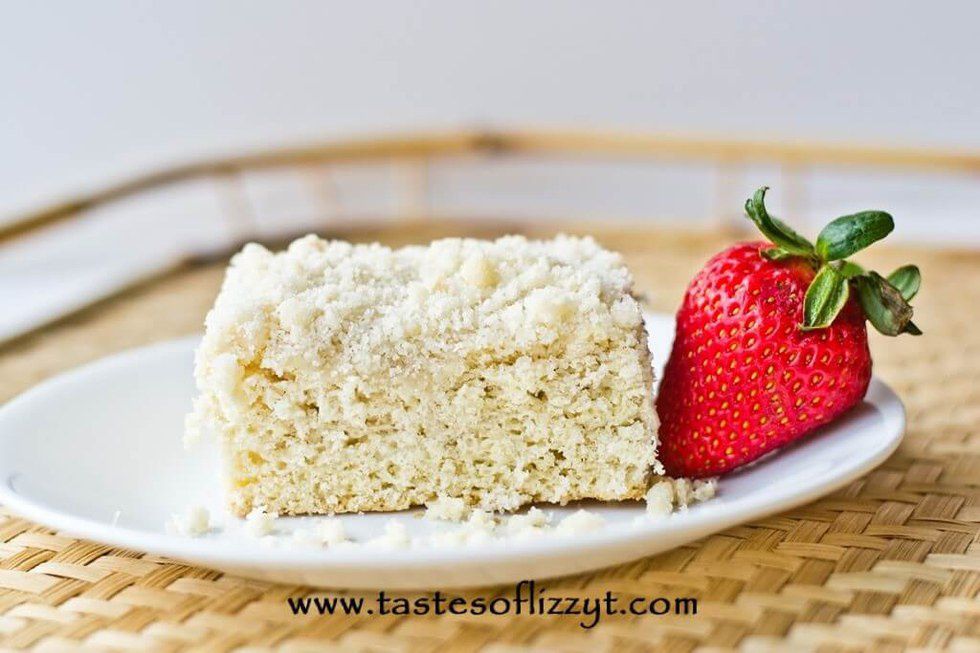 This is the type of shortcake I love. I hate those spongy ones you buy at the store; they're always overly sweet. Now, if you prefer a sweet shortcake, this isn't the recipe for you. The cake is a bit more like a slightly sweet biscuit, but I've always preferred the sweetness to come from the strawberries and whipped cream topping. I made this for Mother's Day this year, though, and my mom loved it.
4. Cinnamon swirl cheesecake bars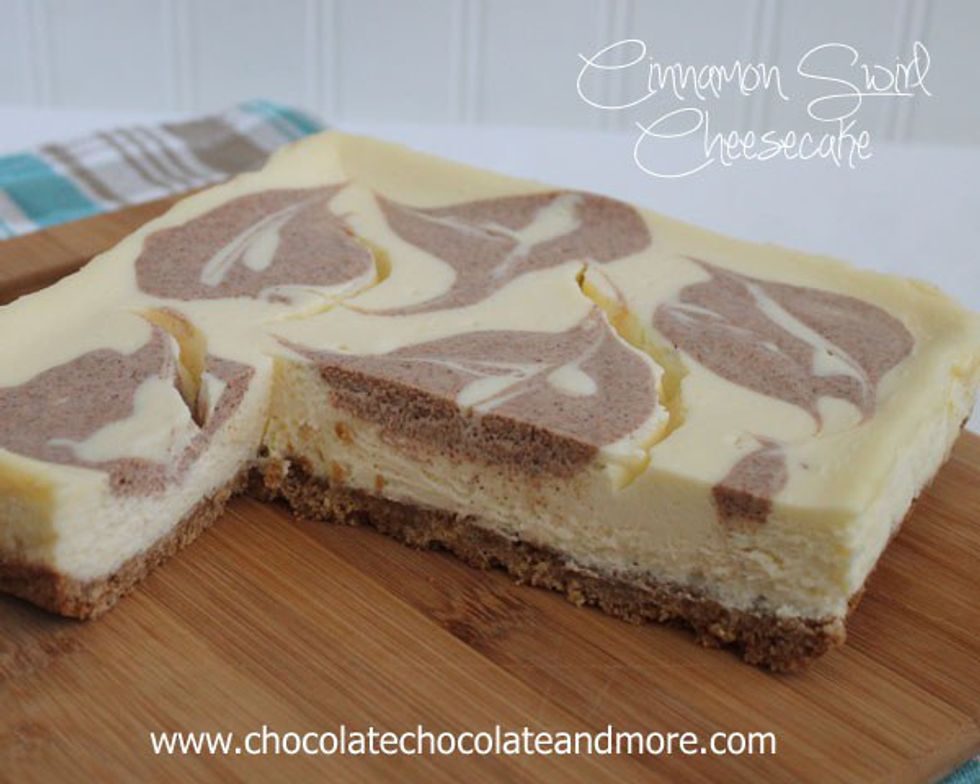 Cheesecake bars are such a great dessert to bring to a barbecue. They're easy to serve and super tasty. Of course, you can go for a plain cheesecake bar or one with fruit in it, but I also happen to really love cinnamon (and cheesecake, but then - who doesn't?).
5. Tuna pasta salad

This is a recipe y'all are gonna have to find on your own. It's a family secret at this point, and we don't share the recipe with just anyone. I will say what we make is relatively close to this one, except we add shredded cheese and use Marzetti's dressing instead of mayonnaise. It's a great recipe for a hot day, and I've loved it since I was little.
6. Strawberry scones

I found this recipe quite some time ago, and I apparently didn't have a Pinterest to save it to then. So I found a recipe on Pinterest that looks pretty good to share with y'all. The main differences are that mine calls for using a food processor and you're supposed to add both pureed and diced strawberries. Anyways, there's nothing like a good scone in the morning. Strawberries are in season for such a short time that this recipe really is best in the summer.
So there's six recipes that'll hopefully make you the favorite guest (or host) at the next barbecue. If you have any summer recipes you think I'd like, feel free to share them!