1. Whether it's First Friday, Movies in the Park, Buck Creek Festival, 4th of July, you name it... NO PARKING.
We live in a town that is incredibly close knit. So, naturally, when our town hosts events, everyone comes out. People bring their families and pets, it's always a good time. The only downfall is parking. The Helena population is quickly outgrowing our town which introduces a small scale survival of the fittest situation when trying to find parking. Thankfully, the civic complex opens up their parking lots and graciously shuttles everyone to and from.
2. You're used to people constantly mispronouncing Helena.
This has probably became second nature to you by now. HELL-EE-NUH not HELL-EN-NUH. People are forever confusing our Helena with Helena, Montana. As a proud alumni of Helena High School and the Helena High School Marching Band... this all hits home with us. I can't tell you how many marching band competitions we've been to where our name was butchered.
3. Summers feel different in our little town.
There's just something about Helena in the summer. There is always something going on. So many great memories spent with friends at the Old Cahaba pools. You can go spend a beautiful summer day in Old Towne alone. Park your car, sit down for lunch at The Depot, go for a walk around Buck Creek and the waterfall, take a look around all the local shops, watch a killer sunset, then if it's a Friday, go watch a movie with the rest of your community at Movies in the Park.
4. The "OH MY GOODNESS YOUR TOWN IS SO CUTE!" when you show people where you live.
This is something you're probably used to by now. But I mean, can you blame them? I find myself thinking this too when I come back home after being away. One look at Old Towne and you're hooked.
5. 3:22 ... brace yourself.
In Helena, our schools all start at different times to alleviate heavy traffic in the morning. The high school starts at 8:10 and ends at 3:22. Since a good quarter of Helena's population comes pouring out of that building at 3:22, traffic goes from 0 to 100 real quick.
6. Helena High School A.K.A the best sunset spot in Helena.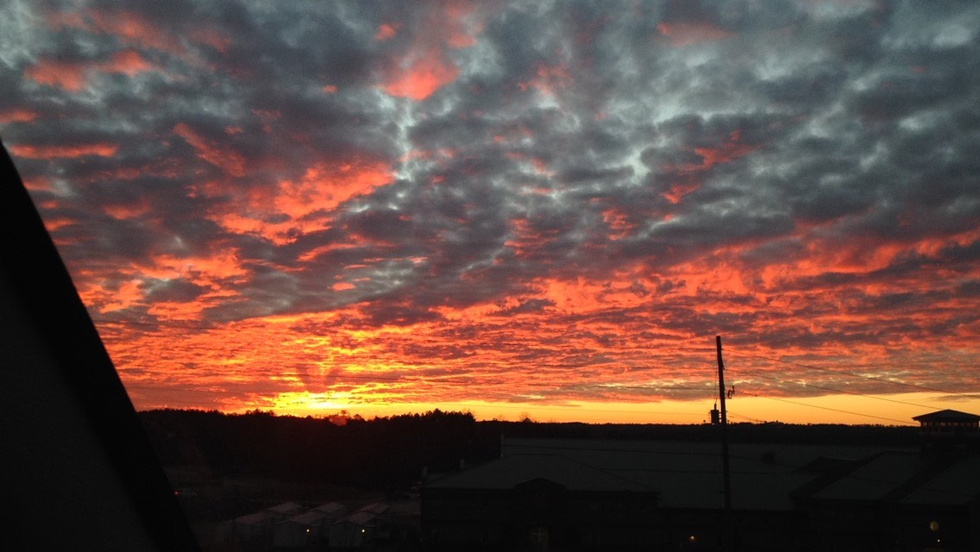 In #3 I mentioned Helena sunsets, and they really deserve there own article. Around 4:45-5:00 you'll start to see cars parking up in the parking lot by the stadium. It is by far the best sunset spot in Helena. Unfettered beauty showcased right in our backyards everyday.