Winter may seem like the worst season of them all (it's cold, snowy, cloudy), but when you really think about all that happens during the winter season, you realize it's really one of the best seasons! Here's why:
1. Snow
As much as it is annoying, you have to admit that snow makes everything look gorgeous. There's also sledding, snowboarding, skiing, etc., that's too much fun to pass up! Also, don't forget about random snow days!
2. Christmas
Celebrating Christmas (or whatever holiday you celebrate) brings together family and truly reminds us of the spirit of giving. Definitely the best time of the year!
3. Fashion
Winter is the best when it comes to fashion! The cold weather makes it possible to bundle up and look cute while doing it! Watch Carly Cristman show off her winter fashion tips!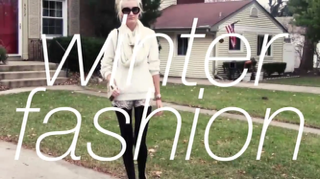 Check this out: Her style is amazing for every occasion!

4. Hot chocolate
There's no other time of the year where it is socially acceptable to drink hot chocolate. Who doesn't love a cup of hot chocolate after being outside in the cold all day?
5. Shopping
Whether you're shopping for gifts for others, or something for yourself, winter brings the best sales and every mall and store is buzzing with people! It's the best time to spend some time shopping to do some spoiling for others and for yourself.
6. Winter Break
For those of us still in high school or college, this is the longest break we get all year! It's also a transition between semesters so there's little or no schoolwork to do at all. It's the perfect time to just relax and catch up with friends and family.
Although it may not seem like it all the time, winter is definitely the best season of the year.