Pinterest has been around for awhile, and many people seem to have it but nobody ever talks about it. Occasionally I hear, "oh I got the idea from Pinterest," but we are not giving it enough credit!
I feel like I have been a Pinterest follower since day 1, for it was only created in March of 2010. Looking through my pins, you can definitely see the trends I've followed and the ideas I've dreamt up. Pinterest has been there for me throughout all of my different ideas. If there is anything you need to know about me, just look at my Pinterest. It shows many different aspects of my life like tattoo ideas, sorority ideas, gift ideas, crafts, workout tips, life tips, etc.
1. There are "how to's" for just about everything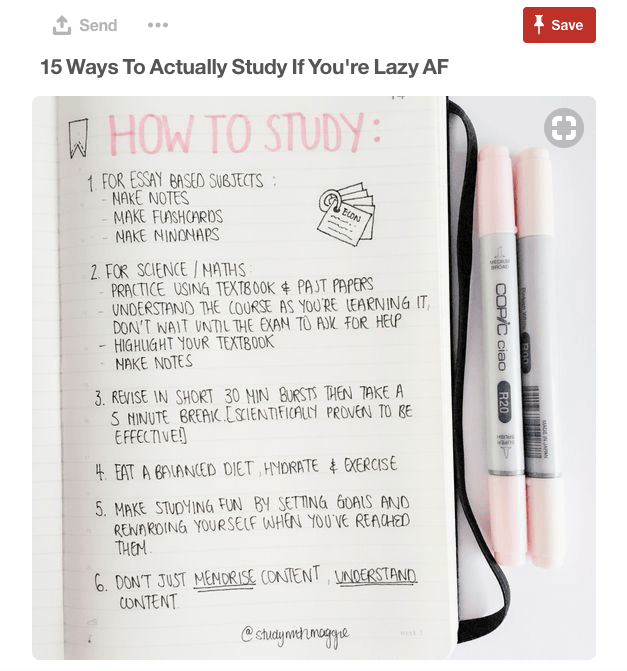 How to study efficiently, how to shop on a budget, how to make money as a college student, how to pierce your own ear and everything in between!
2. There are recipes for any type of person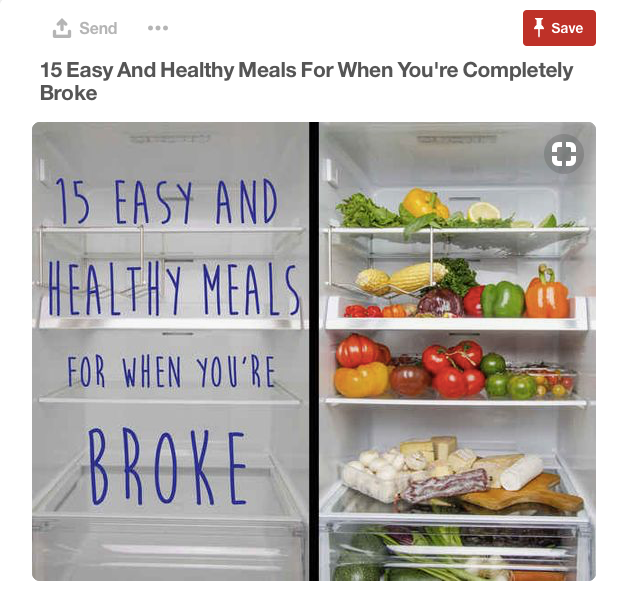 Whether you are vegan, vegetarian, on a budget, or going all out, there are recipes for you!

3. Lifestyle tips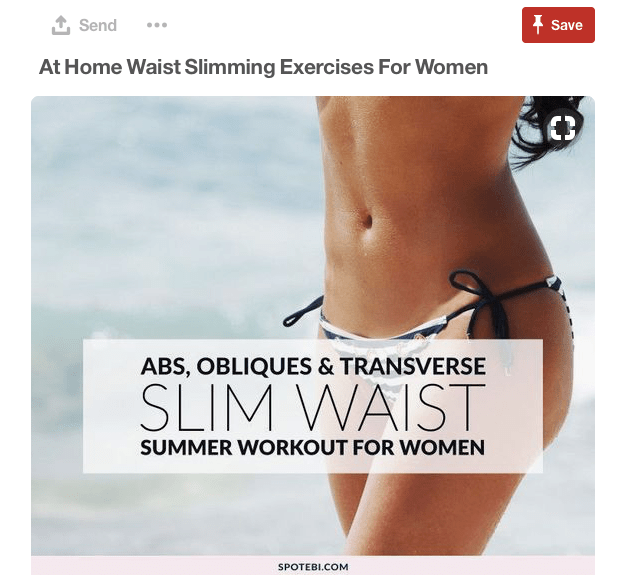 There are infinite pictures of workout routines, weight loss plans, outfit ideas, beauty tips, gift ideas, etc.
4. Endless artistic ideas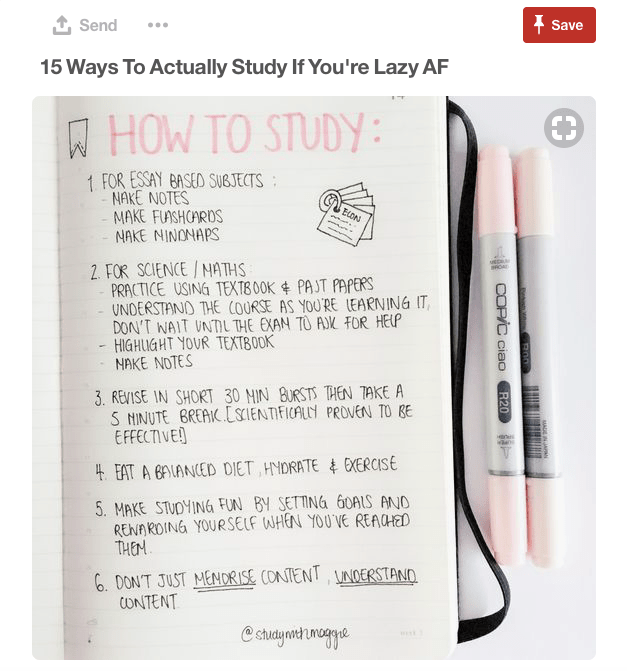 The art and DIY category can provide you with ideas for sorority crafts, school projects, home decorations, "do it yourself" projects, tattoo ideas, wedding ideas, and MUCH MUCH MORE!
5. You can post anything you want and organize it within "boards" that work as folder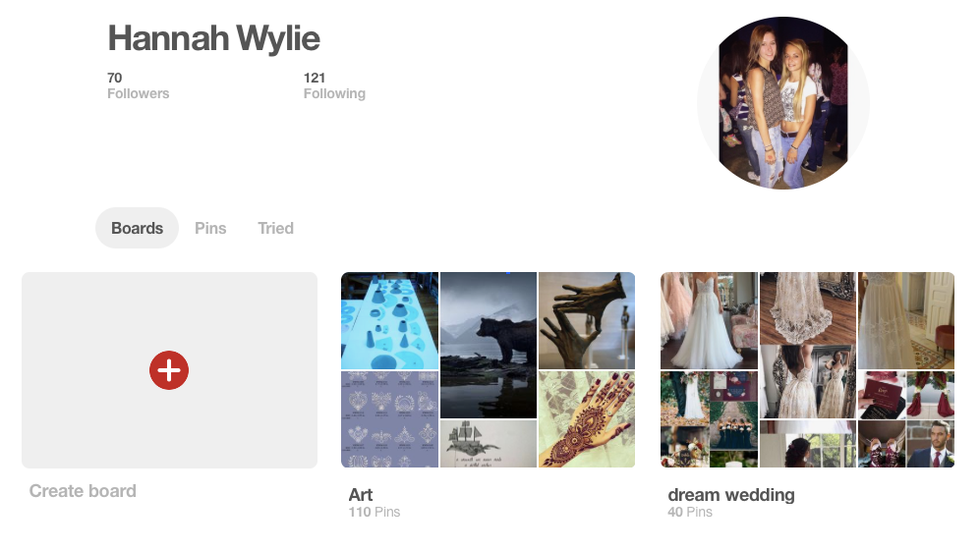 You can create an account and from there you have your profile which consists of your pins and your boards. You can browse through thousands of pins related to your search and save your pin into a "board" that you can title for that specific category of pins you can post on that board.
6. You not only get ideas from Pinterest, you can browse "buyable pins" that are related to your search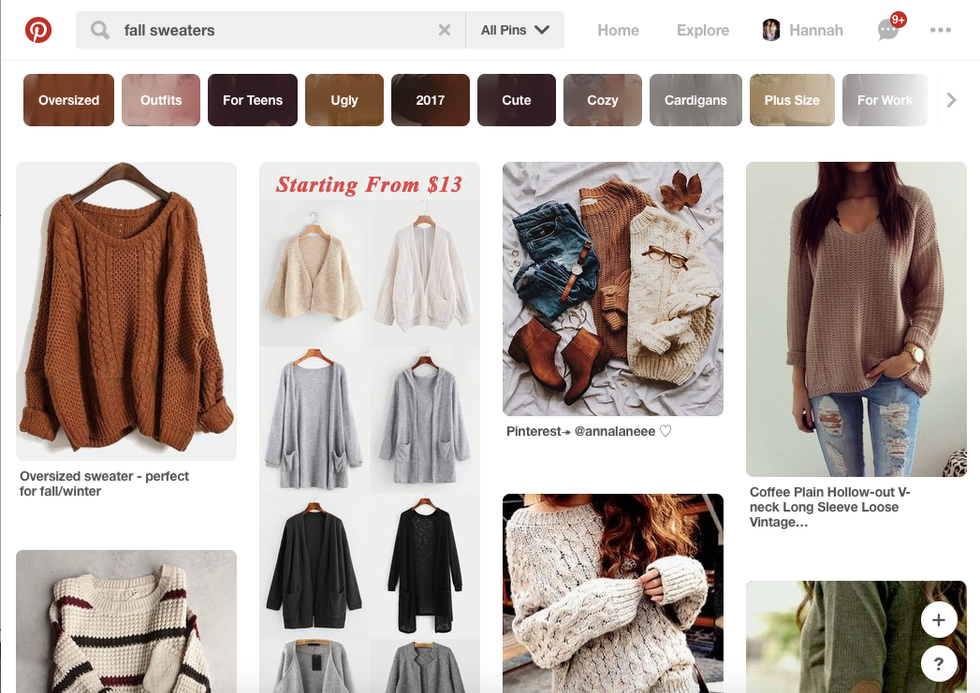 There will be a picture, caption, and price on a product you can purchase; clicking on the picture will take you directly to the website where it is sold. Knowing that you can save your pins into boards, you can save any products you are interested in.
I sound very broad when I explain how Pinterest can rule your life, but it is mind-blowing at how many ideas can be found on a single website. Honestly, Pinterest is almost like Google...