St. Paul tells us to "pray without ceasing," but so often we forget to pray. Prayer is such a powerful tool, it is our connection with God. Building prayer throughout the day will help us grow closer to Him and keep us grounded in our own lives.
1. When you don't know how to pray — Pope Francis' Five Finger Prayer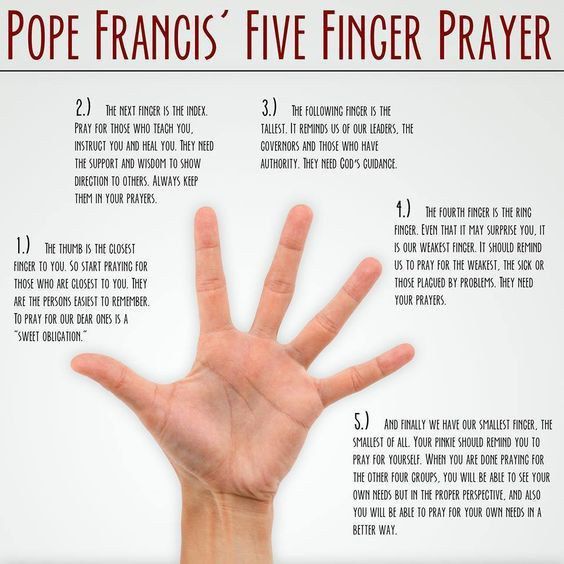 Praying each day can be hard sometimes, mostly because we say we don't know how to pray. Pope Francis uses each finger to help us to pray. Thumb is for those closest to us, index is for those who teach, middle is for our leaders, ring for the weakest and the pinkie for ourselves. The five finger prayer is an easy way to begin to pray every day.
2. When you're unsure of your path — Isaiah 58:11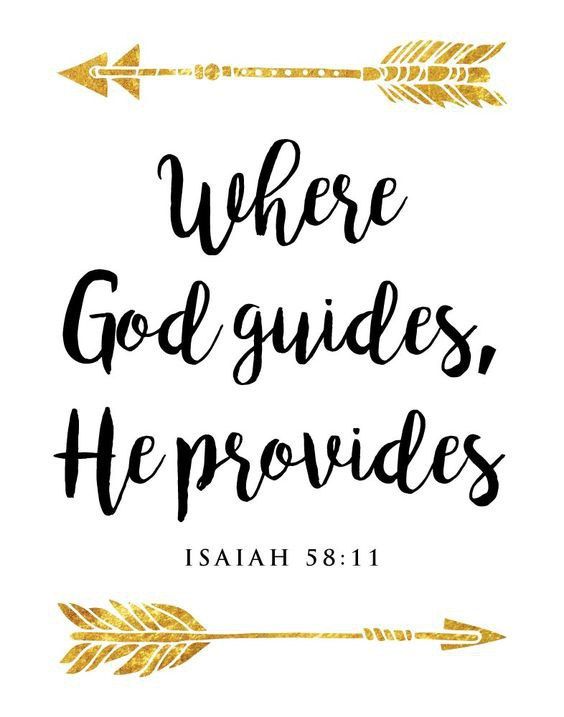 Meditating on these words brings me peace when I am unsure and confused with God's plans.
3. When you are stressed — The Serenity Prayer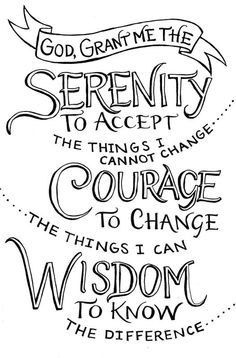 I have this prayer hanging on my wall as a constant reminder to ask God for help when I am stressed.
4. When you need humility — "Lord, let them see You in me."


Humility is hard but so rewarding.
5. When you need some help from God — The Blessing Prayer


A beautiful prayer that I need to say more often.

6. When you need to remember who is in charge — "Lord, I cannot, but You can."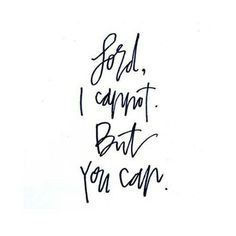 The best prayer to repeat throughout each and every day as a constant reminder that God is with us always.