I can still hear my sister yelling at me that I can't like the Spice Girls...those were the days. For those of you who don't know, the Spice Girls were the premier girl group sweeping the nation in the 90's (you know, arguably the best time period in the history of the world).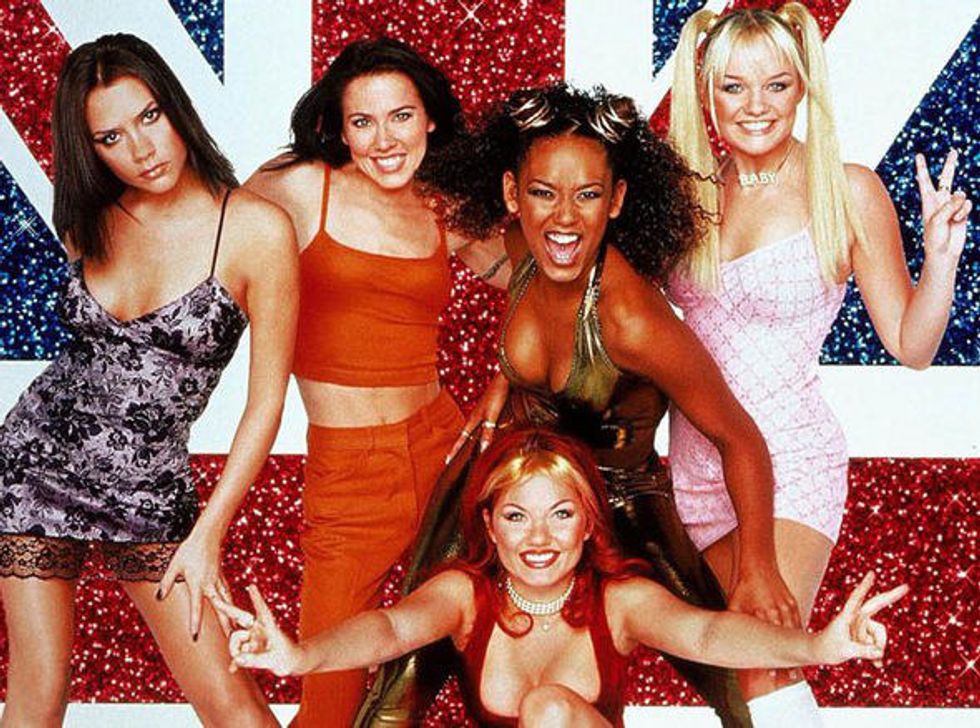 Well, if you're still not sure then I would do some serious wikipedia stalking. Anyway, the Spice Girls in all their glory came out with a wicked good movie called Spice World where it followed the girl-power gals as they prepared for one of their biggest performances at Albert Hall. I can quote these movie word for word, I'd say it's a cinematic master piece. One of the better movies to come out of the 90's...
Don't think you'd be into it? Well, let me give you a little taste as I present my top 6 favorite parts from the movie:
6) Spice Girls vs. Boot camp: notice Posh Spice being the wonderous diva that she is.
5) Spice Girls vs. Aliens: they just had one mission!
4) Spice Girls vs. Their Future as Mothers: Exactly what I'd expect.
3) Spice Girls vs. A Photoshoot: Gender roles don't apply.
2) Spice Girls vs. Ass-less Chaps
1) Spice Girls vs. Albert Hall
Go watch it and try not to love it! I dare you.
Cover Image Credit: spice girls wiki