The cold is coming fast, and there is no better way to snuggle up than with a nice cup of soup. Stay healthy this year with six homemade, vegan, and 100% organic soups!
Classic Veggie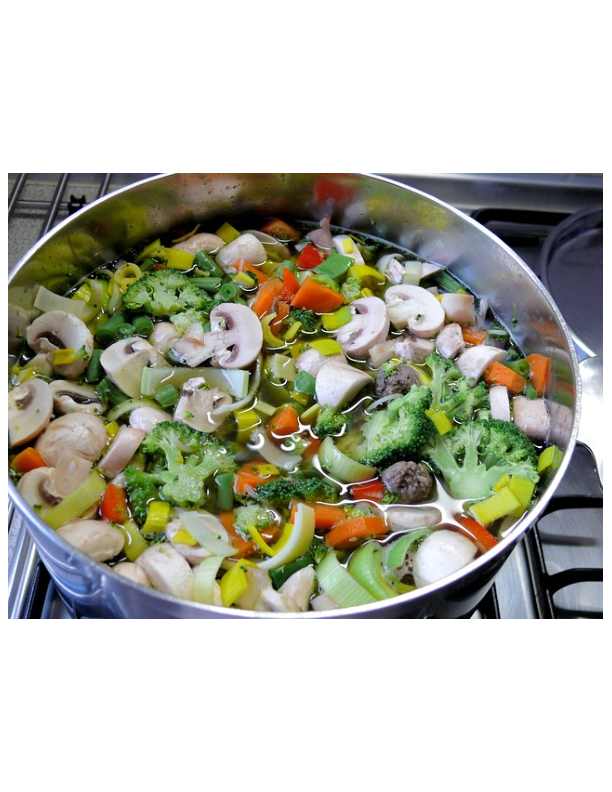 You can never go wrong with a hot cup of veggie soup. Whether it's for lunch on a rainy day or as a side for Thanksgiving dinner, classic vegetable soup hits the spot every time. Plus, it's super easy to make AND lasts so long if you cook in bulk and freeze whatever you don't eat that week.
Ingredients: organic vegetable broth, shredded veggies (carrot, mushroom, spinach, chayote, celery, red potato, corn, edamame, red pepper), tomato puree, paprika
Pro tip: try with a side of toast sourdough bread to dip in the soup!
Butternut Squash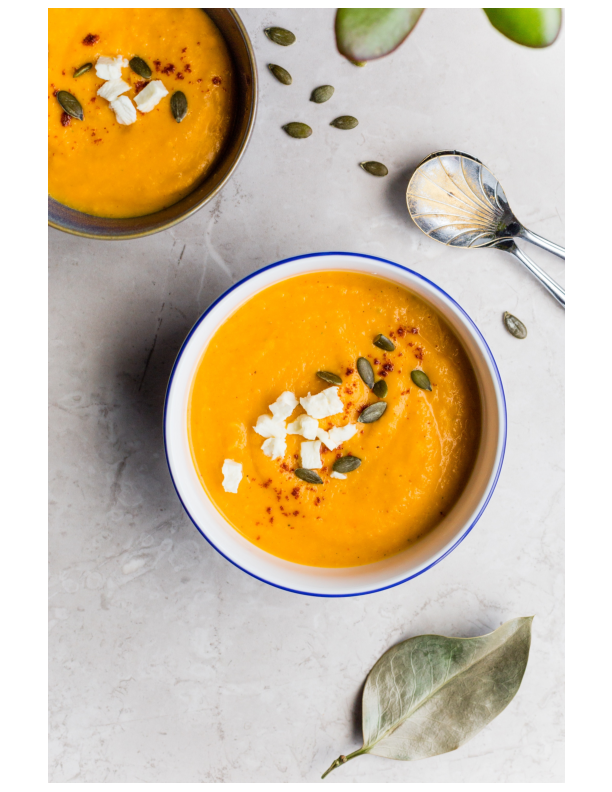 A fall favorite, butternut squash soup is the best for the season. It's creamy, filling, tasteful, and super healthy, too. The sweet hint of squash is the perfect reminder that the holiday season is upon us, and what's not to love about that.
Ingredients: organic vegetable broth, butternut squash, coconut oil, almond milk, turmeric, cinnamon, garlic
Pro tip: tastes even better topped with pepitas (pumpkin seeds) and dried cranberries!
Zucchini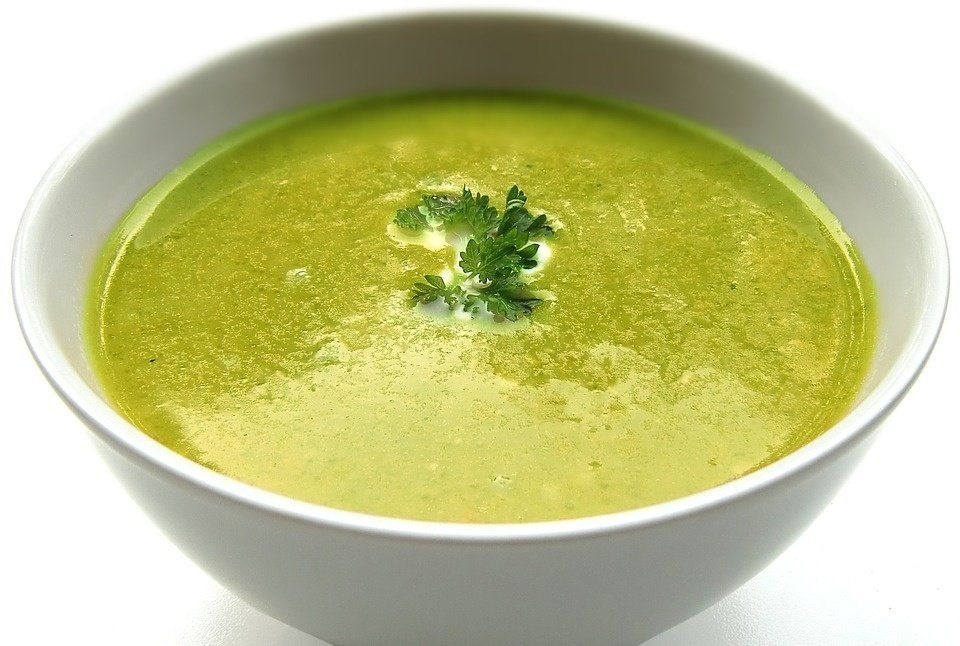 Zucchini soup is seriously SO underrated. The texture is creamy but also sort of chunky (to taste), which makes it so unique. Not to mention, you can spice it up however you like by adding different spices.
Ingredients: organic vegetable broth, zucchini, roasted yellow bell pepper, coconut oil, salt, pepper, turmeric, paprika
Pro tip: mix in a spoon of labneh or Greek yogurt to add creaminess!
Coconut Cauliflower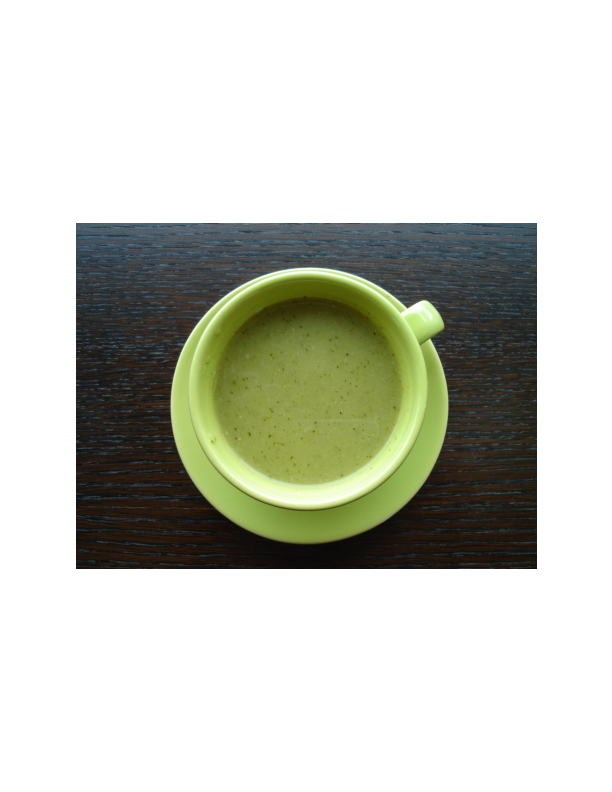 Coconut? Cauliflower? WHO IS SHE. Don't worry, it tastes so much better than it sounds. This soup is a little lighter in creaminess but still has all the deliciousness. With a mix of some Indian curry essences and a flavorful coconut base, this soup seriously brings on all the flavor.
Ingredients: coconut milk, riced cauliflower, onion, roasted cauliflower, curry, garlic, salt
Pro tip: eat with a side of naan bread to get your full cuisine fix!
Miso Noodle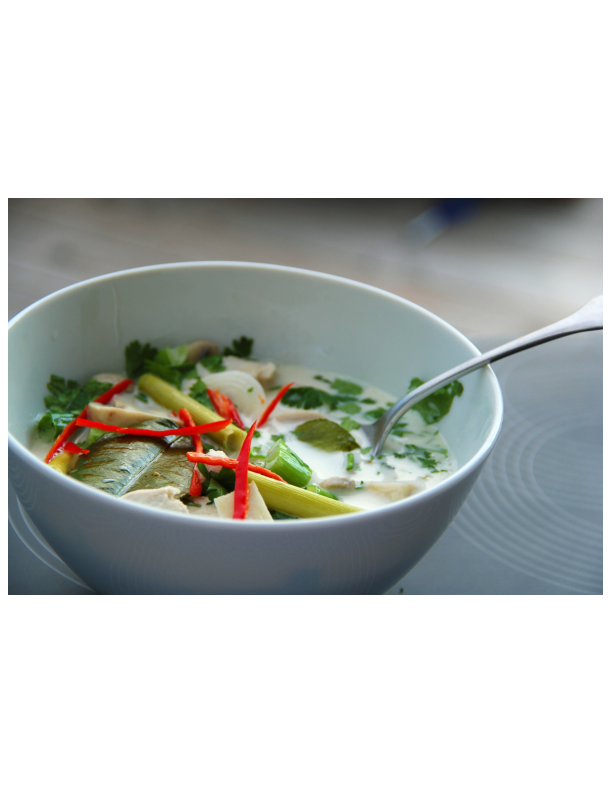 Basically, a homemade mix of miso soup, pho, and ramen, and it's ~amazing~. More so than the other soups, the miso noodle is definitely filling enough to make up a full meal. Every lover of Asian fusion food will be obsessed!
Ingredients: miso paste, rice noodles, mushrooms, tofu, green onion, soy sauce, sesame seeds
Pro tip: spice it up by throwing in some picked ginger and sriracha!
Carrot Ginger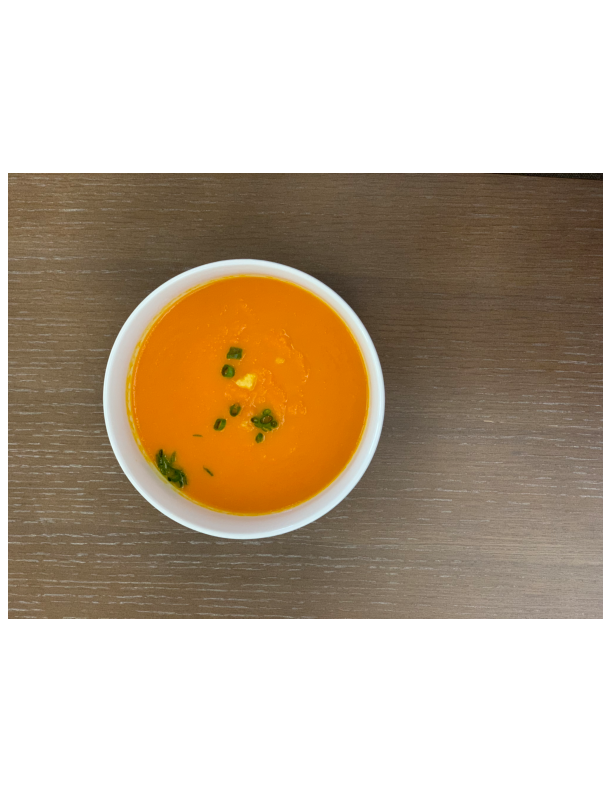 Carrot ginger is the perfect soup to satisfy your cravings for creaminess while keeping you in the low-cal range. It has a small amount of ingredients, which makes it really easy to make (and really easy to finish). It's healthy, flavorful, and in-season all year round. To change it up, add more honey and sweeten it up to fulfill that sweet tooth.
Ingredients: organic vegetable broth, carrots, ginger, honey, onion, turmeric, coconut oil, almond milk