By now, you have probably guessed that I am a fan of the show "Supernatural." As such, I have naturally filled my holiday wish list to the brim with many "Supernatural"-related items and fully intend to distribute it to my friends, family, and any people who might have even the slightest inclination to get me a gift for the holidays.
And I know what you're thinking: I am not writing this article as a subtle/not-so-subtle way of telling my mom that I want her to buy me all the "Supernatural" things for Christmas.
She already knows that. I didn't just get my good looks from my mom, you know.
But I digress: there are, of course, your go-to things to get for your "Supernatural"-loving friends: anything plaid, and... um... yeah, anything plaid. It's kind of a Winchester trademark. But I wanted to get creative, so aside from plaid, in no particular order, here are my top six things to get for the "Supernatural" fan in your life this holiday season (or really any time, because "Supernatural" stuff is definitely a year-round kind of gift).
6. "Supernatural" Sorority Letters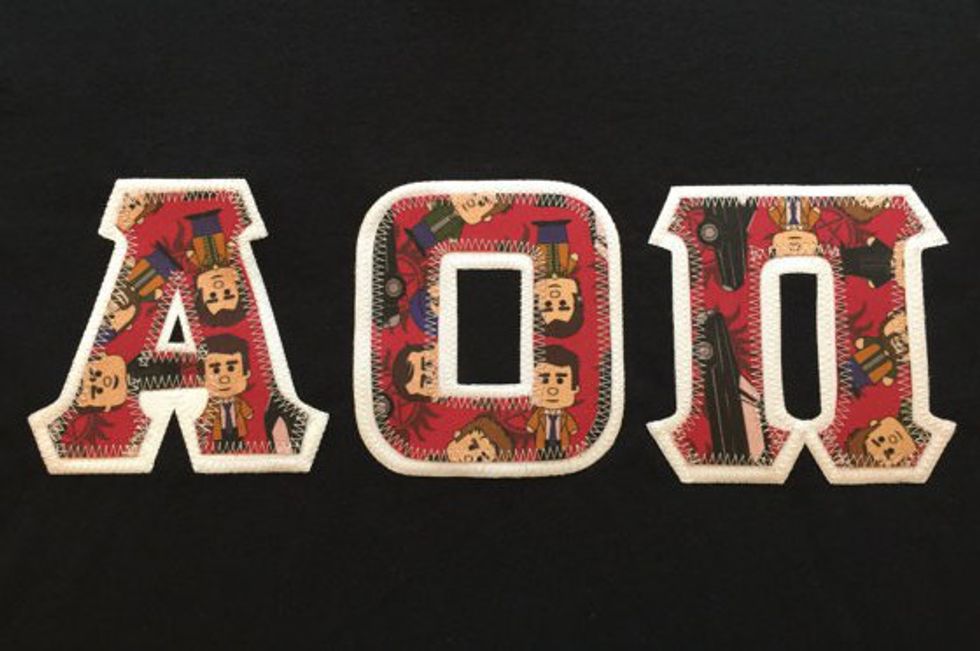 Is your friend/sister/daughter/mysterious awesome person in a sorority, by any chance? Then this is what you need! These were the first set of letters I ordered for myself after my initiation into my sorority, and the shop owner is awesome about accommodating requests, like trying to get specific characters into each letter (I asked for three sets with specific characters on each letter and she made them match almost perfectly)! You can customize the border color of the letters and pick the color of the shirt/sweatshirt/bag you want them to go on, and they've held up so well! This is still my favorite set of letters and I will keep them forever! Find them on Etsy starting at $19.00.
5. "A Supernatural Christmas" Shirt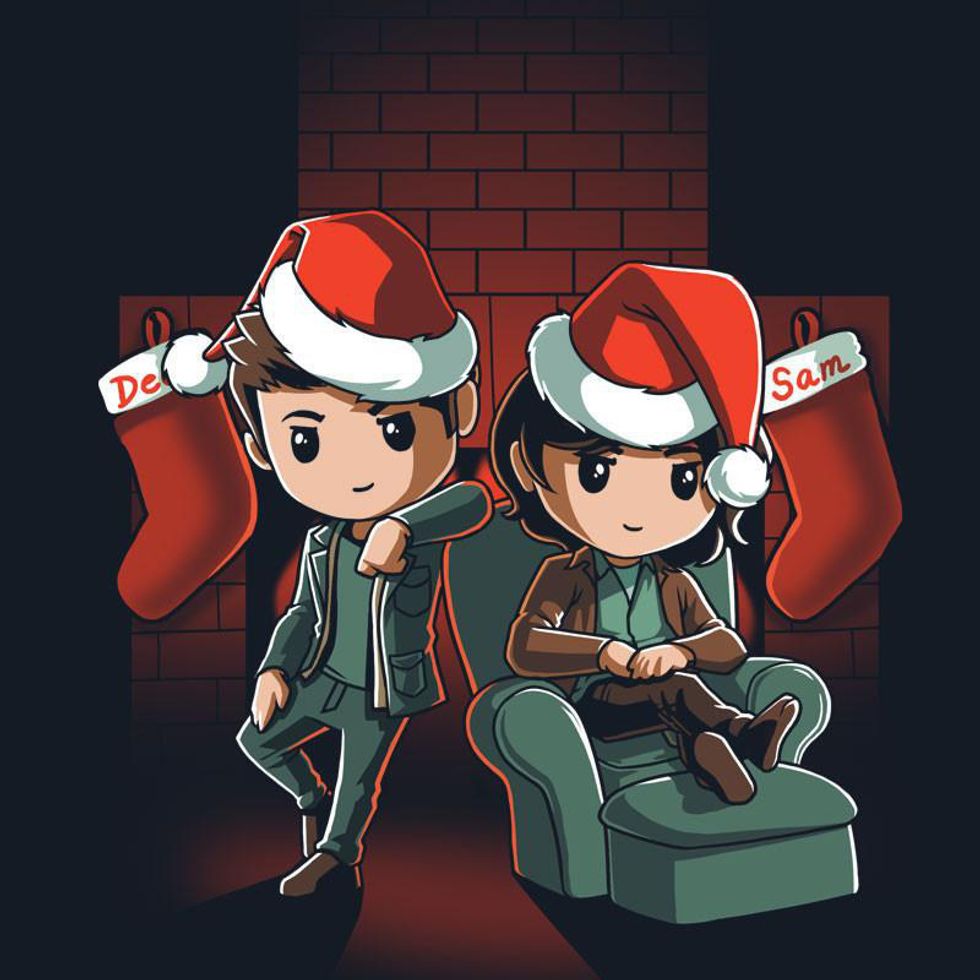 In the interest of full disclosure, there are actually several very cute "Supernatural" t-shirts on the website this shirt comes from, but this one just so happened to be holiday-themed. I think my favorite part about it is that not only does it capture the boys' personalities so well (Dean just oozes attitude, even as an adorable drawing on a t-shirt, and Sam looks comfortable and happy), but if you've ever seen the show, you know that the boys don't really get holidays like this. Plus, look at the cute little Santa hats!Find it at TeeTurtle.com for $25.00 (but $15.00 if you catch it on sale!)
4. Devil's Trap Doormat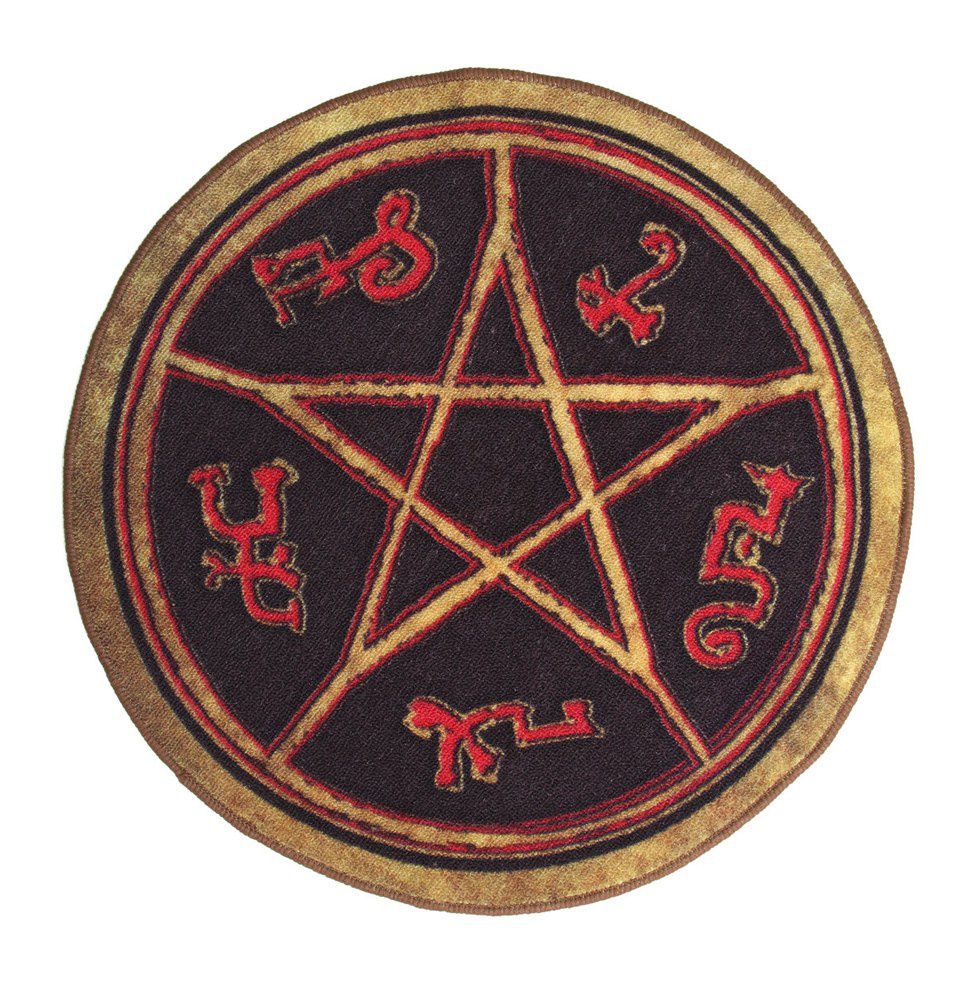 So technically, the kind, misinformed folks at the Hot Topical have incorrectly labeled this as an "anti-possession symbol doormat," but that's no reason to douse them with holy water. Although this doormat is just two feet in diameter and doesn't exactly scream "welcome," I think it's really creative, and I know it's on my personal wish list. It's also a really easy way to keep the demons out of your house. Find this at the Hot Topical (online only) for $15.90 (but probably less, since HotTopic.com is always having a sale).
3. Mary's Charm Bracelet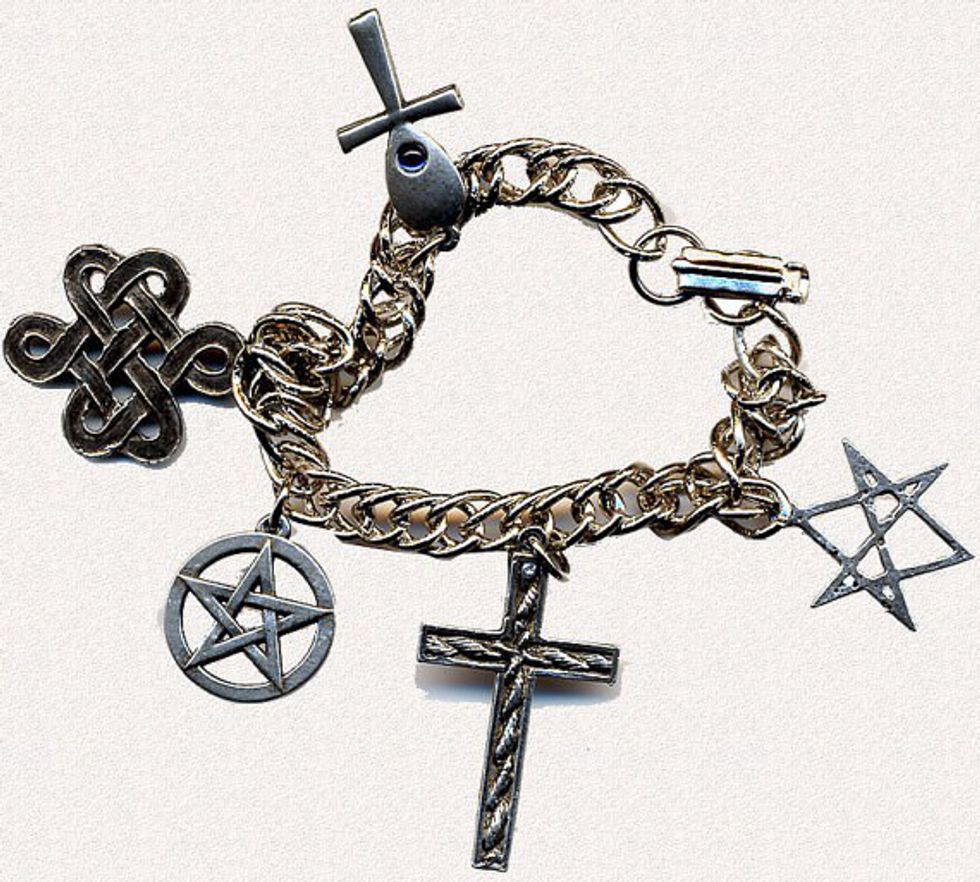 I love the jewelry replicas available from this show, and Mary's charm bracelet is no exception. While I am not entirely convinced that it's an exact replica--Mary's bracelet makes only a very brief appearance in the show, so I don't know that even the most observant fan could duplicate it perfectly--I am convinced enough of this one to put it on this list, and to have secretly wanted it for the last few years, myself. Find this on Etsy for $19.95 (you can find it on other sites, too, but this Etsy listing is actually a lower price. You're welcome).
2. "Supernatural" Memory Locket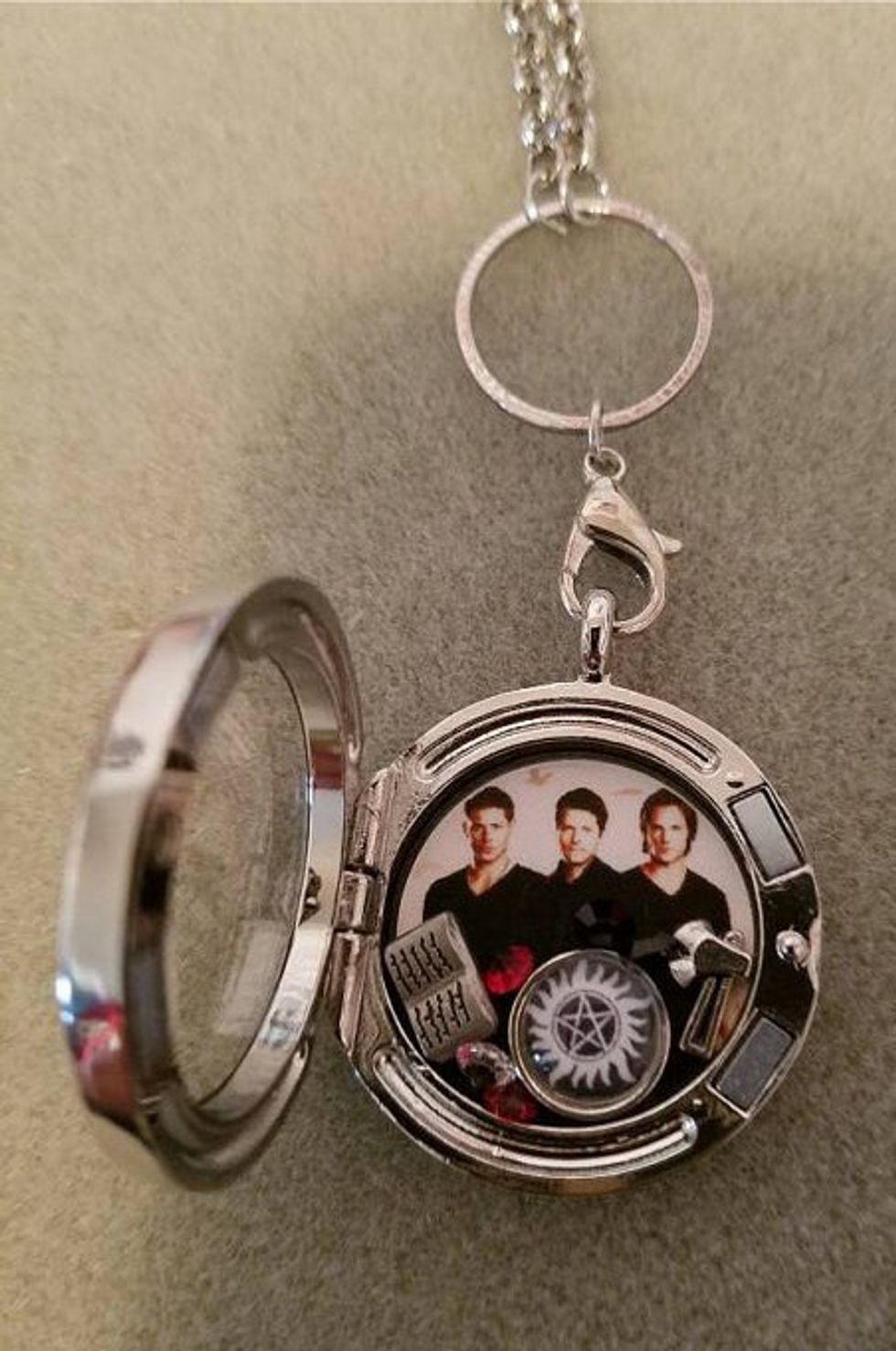 I've recently gotten totally into these floating locket things because one of my friends has one, and this one is so much cooler than others you might find elsewhere. Plus, I've actually interacted with the shop owner: she makes the backgrounds and the little anti-possession symbol charms herself, and puts a lot of love and effort into each locket she makes! Absolutely worth the price, and it's so unique! On top of that, you can find other charms to put into it or clip onto that little loop at the base of the chain to personalize it even more! Find it on Etsy for $25.00.
1. The Samulet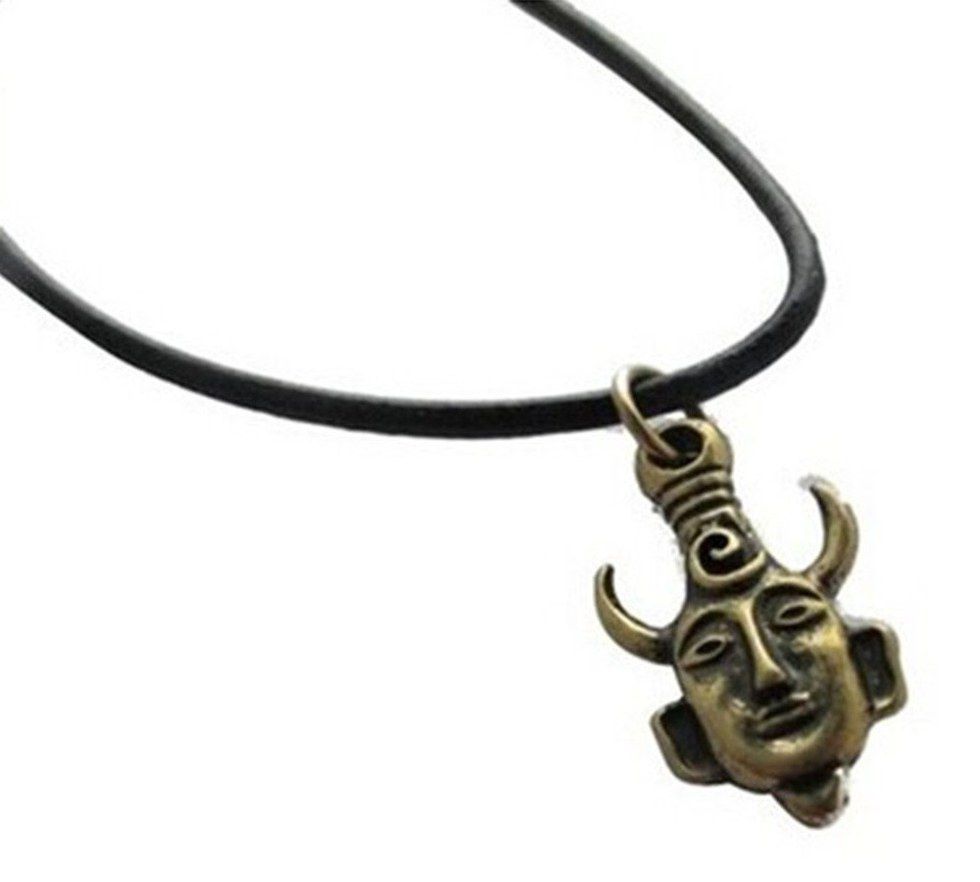 This is the ultimate must-have item for any "Supernatural" fan. It's a replica of the amulet that Dean wore for the first four seasons of the show (and into season five). Check out the reviews on this one, and you'll see why I've linked you to this particular one even though they all pretty much use the same stock image. If you or your gift-recipient (but let's face it, you were always reading this for yourself, weren't you?) happens to already have one of these, there's a pretty sturdy replica of Dean's ring on Amazon that you can use as a worry ring, or get just because it's awesome. Find the Samulet on Amazon for varying prices (at the time this was written, the linked listing was $5.70).
***BONUS!***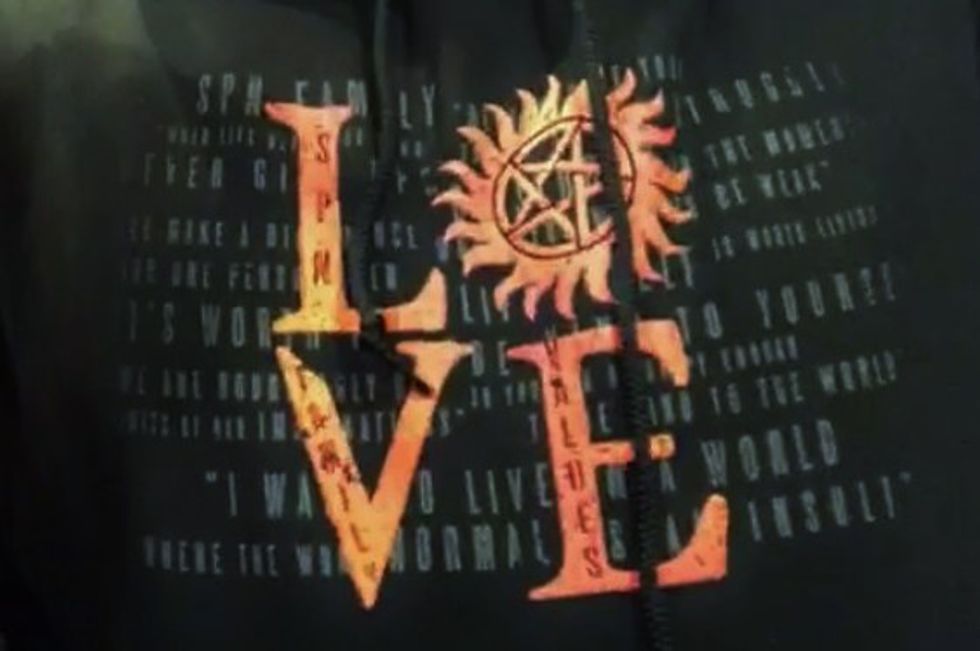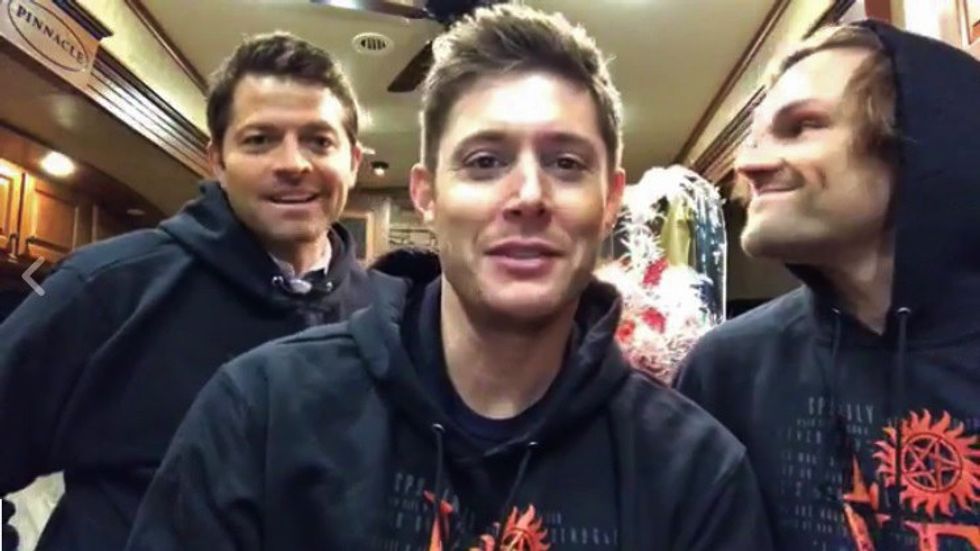 One of the things I love most about being a fan of this show is that the actors are so freakin' amazing. They really love to interact with and give back to their fans, and they always design the coolest stuff for us. And then they donate the proceeds from that stuff to charitiesthatmean something to them, or to us, or they use the funds to train fans who want to help other fans through personal crises and start support networks. And for the holidays, they've done a "love" design with all these awesome, touching, inspirational quotes behind it (and one of them reminds me of something I wrote on a graffiti wall at one of the "Supernatural" conventions I attended, so I'm going to go ahead and pretend I influenced this design a tiny little bit). This is definitely 110% at the top of my wish list this year, because I know that not only will I feel good buying it (and wearing it--I feel like Jared is giving me a big, warm hug whenever I put on one of these hoodies!) but it will envelop me in the love of the people that I connect with whenever I liveblog about the show, the people I'm writing this article for: my SPN Family. Find the LOVE campaign at the Creation Stands site for a limited time starting at $19.99.