The winter season is upon us. We've broken out our heaviest jackets, strung lights, baked cookies and lit our fireplaces for the first time since last Christmas. Soon, flurries will start to fall, the snow will start to pile up and we'll all be experiencing the many emotions that a major snowfall brings with it. From the excitement of sledding down a frost-covered hill on a perfect, clear winter morning, to shoveling dirty snow and ice out of your driveway for hours on end, the falling flakes are sure to take us all on an emotional roller coaster this winter.

1. Anticipation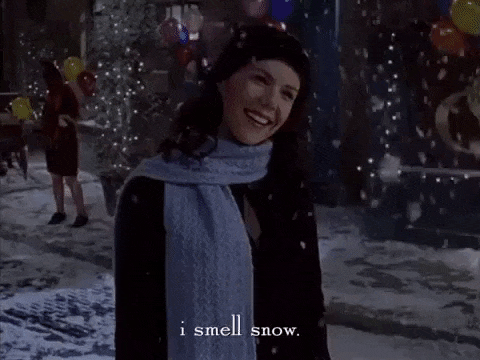 If you're anything like Lorelai, you can smell the start of a snowfall. The promise of waking up to a winter wonderland right outside your window is enough to fill any heart with Christmas magic. Something about seeing those first beautiful flakes falling brings out the kid in all of us.

2. Excitement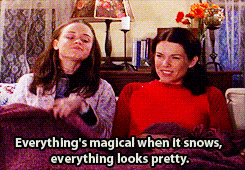 The beauty of the untouched perfection of fresh snow on the ground delights us all, and adults and kids alike can't wait to spend a day outside that is full of snowball fights and sledding. The first day after a big snowfall is exciting for pretty much everyone, (except for those poor souls who have to drive to work in it).

3. Comfort
After a long day of playing, there is nothing more comforting than sitting by the fire, drinking some hot chocolate and admiring the beauty of a snowy winter night. Even a freezing cold Luke can appreciate it.

4. Irritation
The house is cold, water and mud are stuck to everything, your driveway is taller than your car and all your plans are ruined. Being snowed in for one day is fun, but the realization that your life is essentially on halt until it's warm enough for the snow to melt really brings the snow-day revelry to a halt.

5. Isolation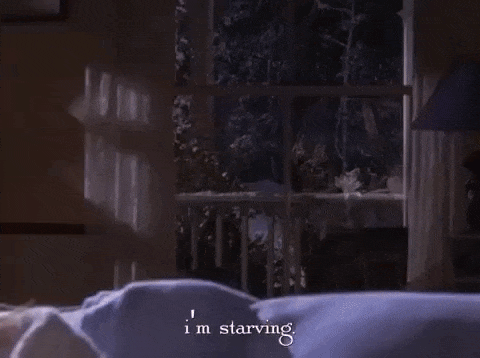 Being trapped in a house by yourself or with your family for days on end is no one's idea of a good time. Not to mention the pizza guy won't deliver and your Wifi isn't working either. Cabin fever will hit you hard.

6. Disgust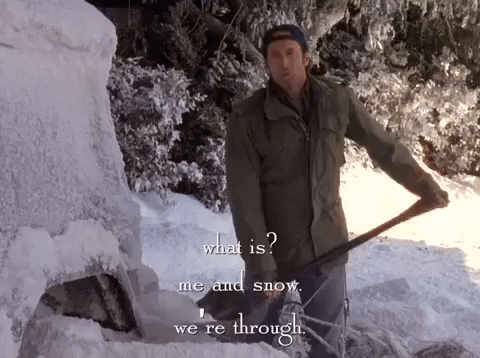 Once the snow comes, someone has to shovel it. And salt the driveway. And break the ice. And shovel the snow when it falls again, on endless repeat until about February. Spring, you can show up any time you want.