Not a millionaire? On a budget? Don't have a ton of money sitting around to share with those in need? Lack of funds can leave you feeling helpless to provide aid or support, but there are so many much needed things that you can do to contribute.
1. Pray.
Above all else, the most powerful thing you can do is pray. Pray that those in need may see Christ in the people they meet; pray that all their needs of mind, body, and spirit are met through relationships with others, their own industry, and the generosity and kindness of those around them; and most importantly, pray that the come to know and never forget the love of Jesus and the saving faith that gives us hope in his name.
2. Help with plastic sleeping mats.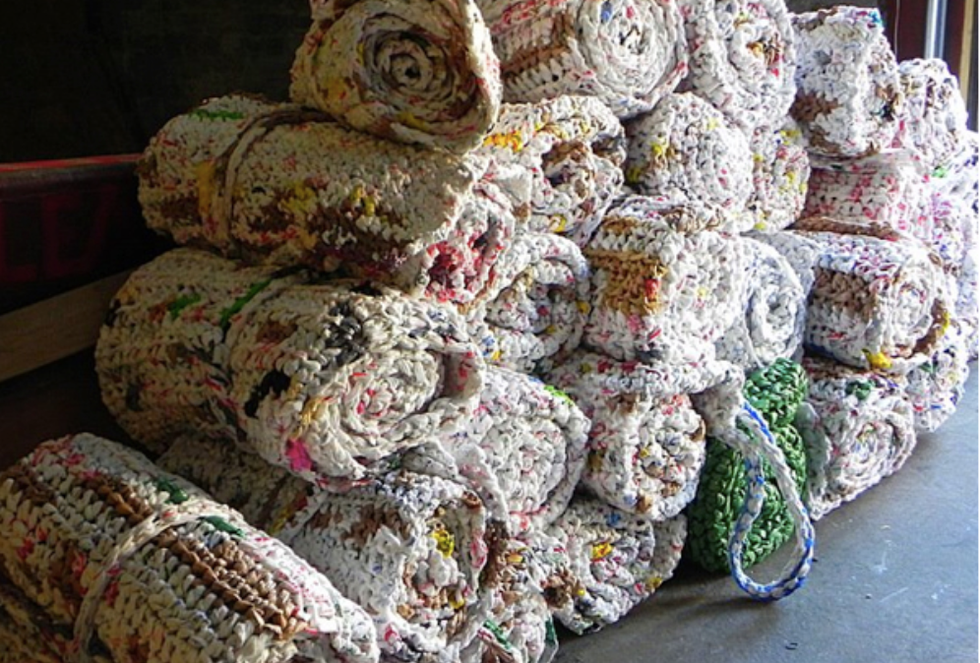 There's a role for everyone with this! Don't know what they are? Click here to learn more about this awesome service. Essentially, plastic grocery bags (or plastic table cloths) are collected, made into plarn (plastic yarn), and crocheted into plastic sleeping mats. These mats are appreciated by many people who are without homes because they provide a little bit of padding on the hard ground, make it easier to keep blankets dry, and are easy to rinse clean.
Whether you want to just hoard plastic bags and ask grocery stores if you can raid their plastic bag recycling bing, you want to cut up the bag into strips and weave them into plarn, you're crafty and want to take up crocheting, or you want to get out and deliver the mats to those who need them, there is a job for everyone, young and old! It's a low cost project that can mean the world to some people!
3. Be social.
Go downtown and just talk with people on the street corners. Get to know who they are and what their struggles are and share what you can, whether that's a meal or just a meaningful story. Treat them as the real, hurting, resilient, yet imperfect people they are. After all, the Bible reminds us in Hebrews 13:2, "Do not neglect to show hospitality to strangers, for thereby some have entertained angels unawares."
4. Save up!
Get your church or community involved and collect anything you or your friends can pass on to others, whether that's socks, toiletries, gloves, hats, or Bibles and other reading material. You can even get a group of your friends together to highlight significant or comforting passages in the Bible so those who receive it know where to start.
5. Get crafty.

Find some fleece on sale and make tie blankets. It's cheap and easy to do but can be so valuable during the cold winter months. Plus, you can makes scarves out of the scraps!
6. Give your time.
Volunteer in your church, at a soup kitchen, or out in the community wherever you find a need!