The usual pizza toppings consist of pepperoni, sausage, or veggies. This article is intended to inspire people to create uniquely topped dessert pizzas in the comfort of their homes. This short, but delicious list is of unusual but yummy pizza toppings are guaranteed to make your mouth water and have you rushing to the store to buy ingredients.
1. Chocolate Raspberry Pizza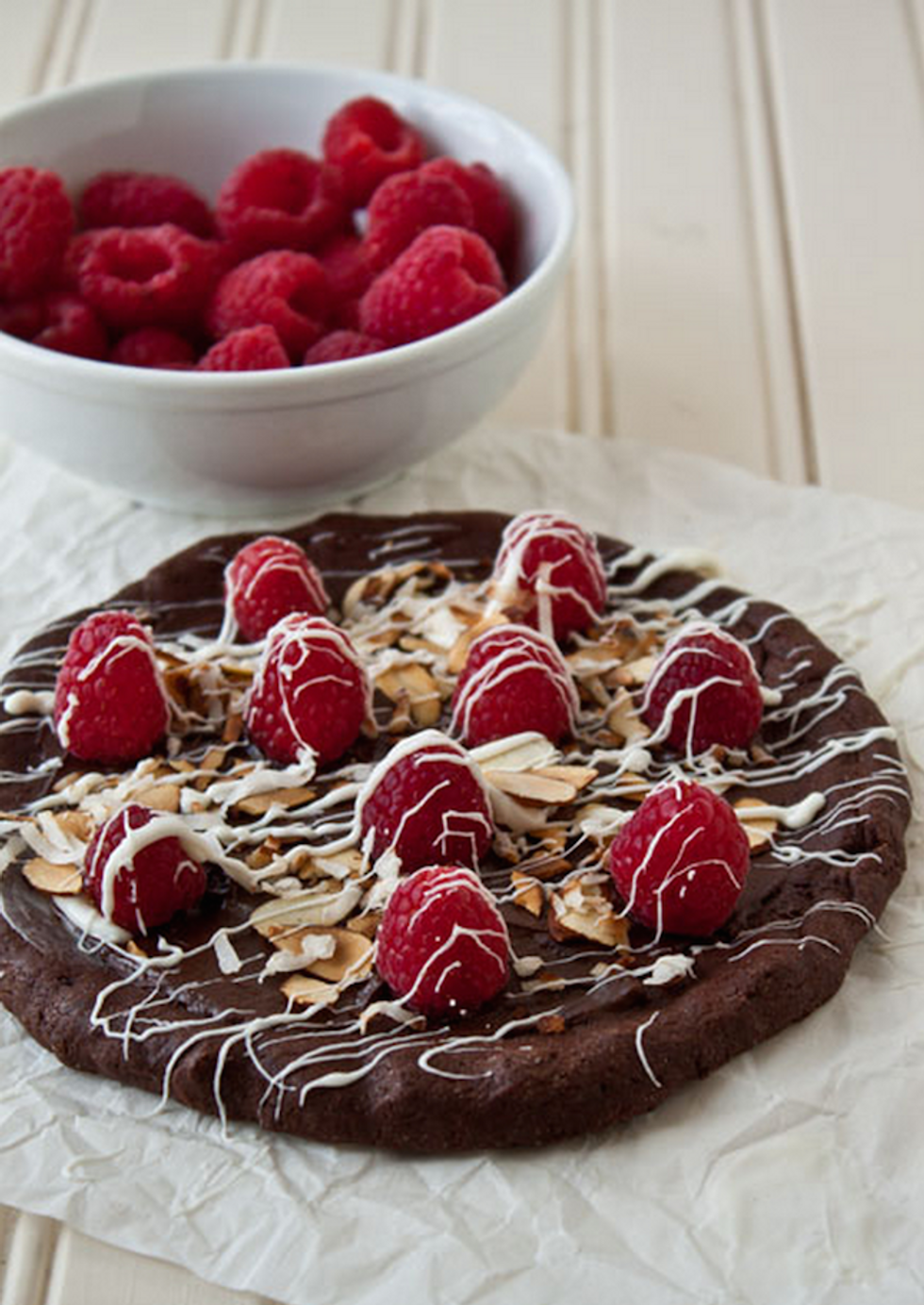 Basically, this is a giant chocolate cookie drizzled with white chocolate and topped with whole raspberries and crushed up almonds.
2. Cookies 'n' Creme Pizza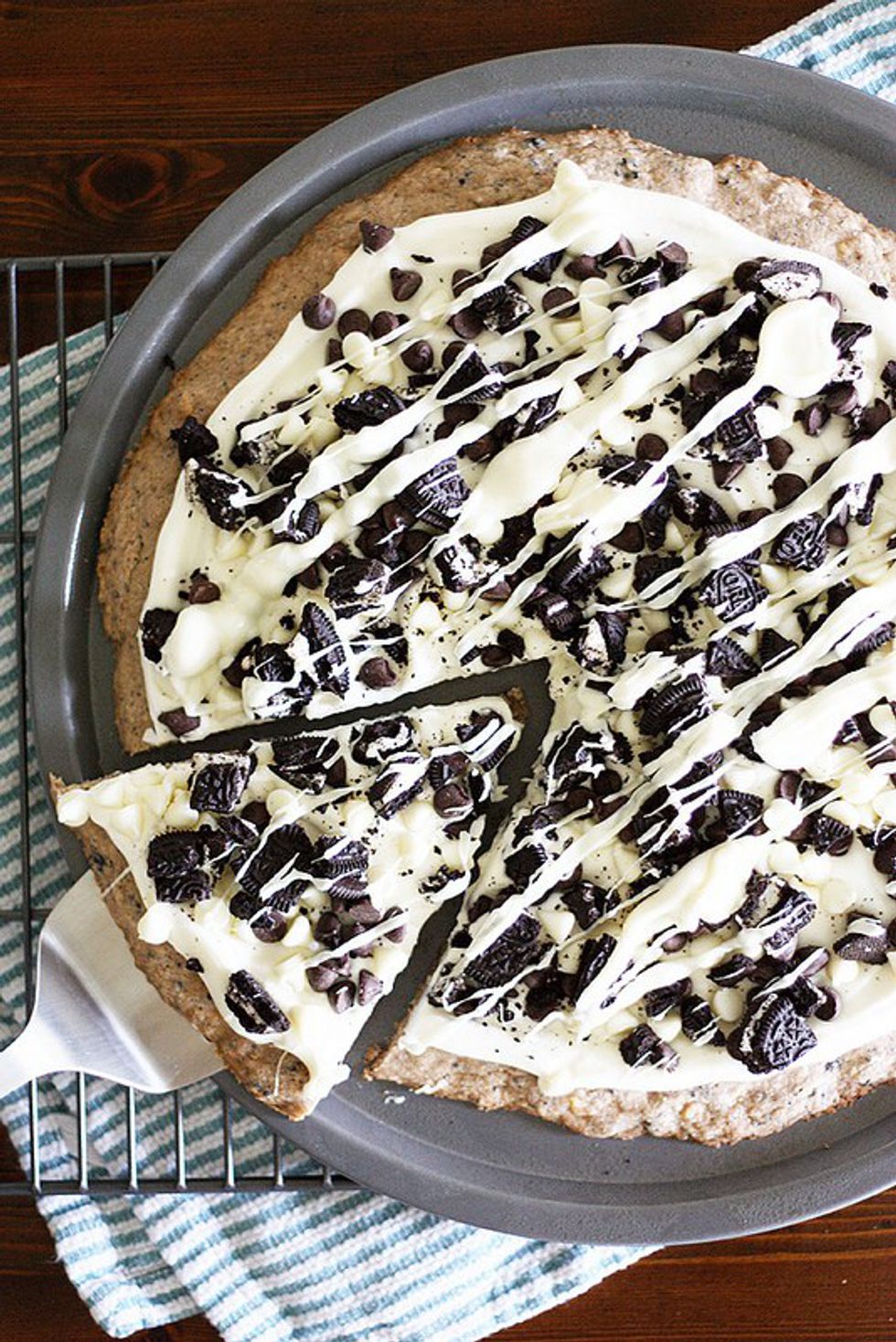 This pizza's base is Hershey's Cookie 'n' Creme cookie mix, then topped with cream cheese frosting, chocolate and vanilla chips, and crumbled up Oreo cookies.
3. Brownie Banana Split Pizza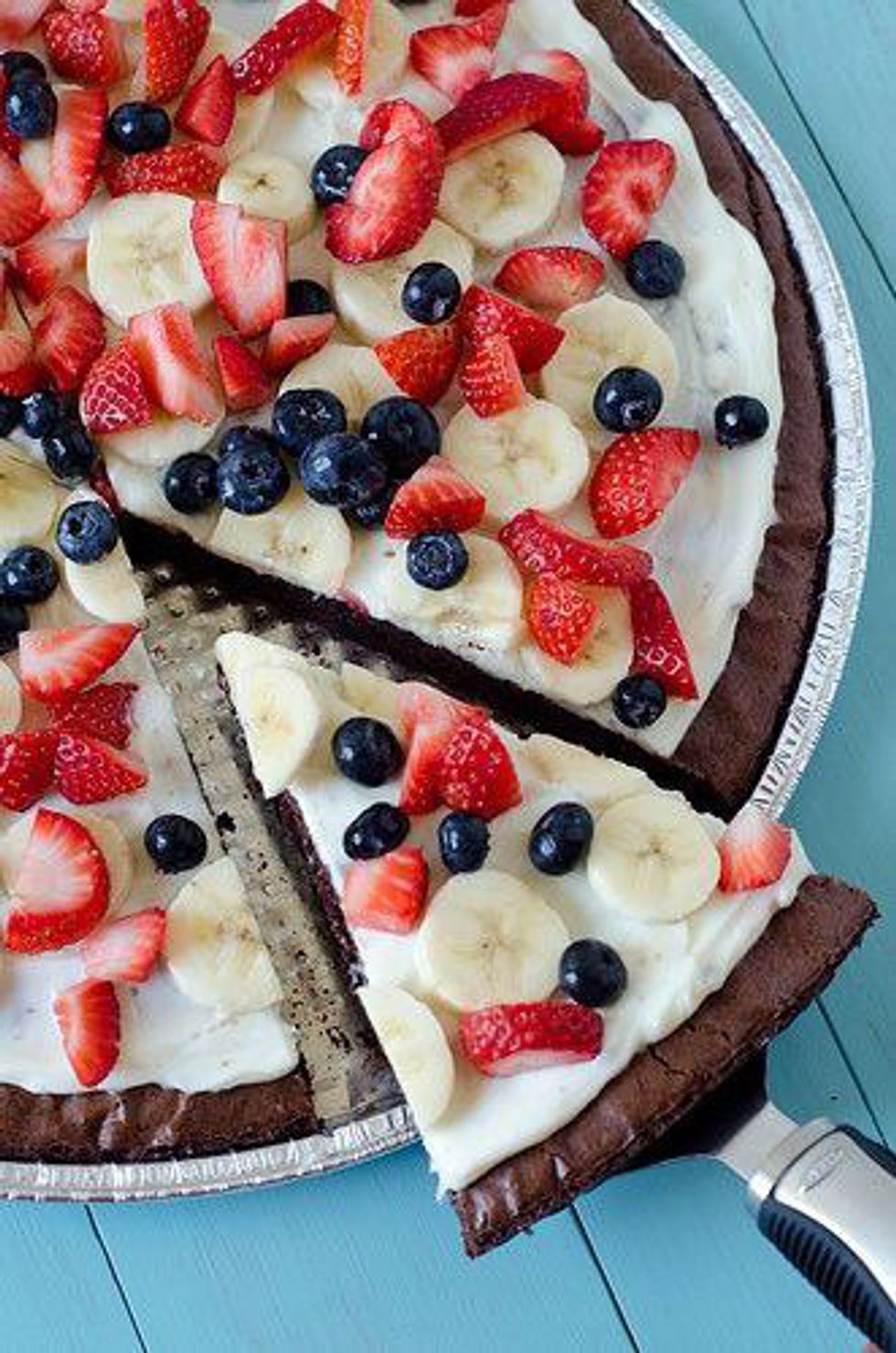 Crunchy brownie bottom with cream cheese frosting, strawberries, bananas, blueberries, and raspberries. A "healthy" kind of pizza!
4. S'mores Brownie Pizza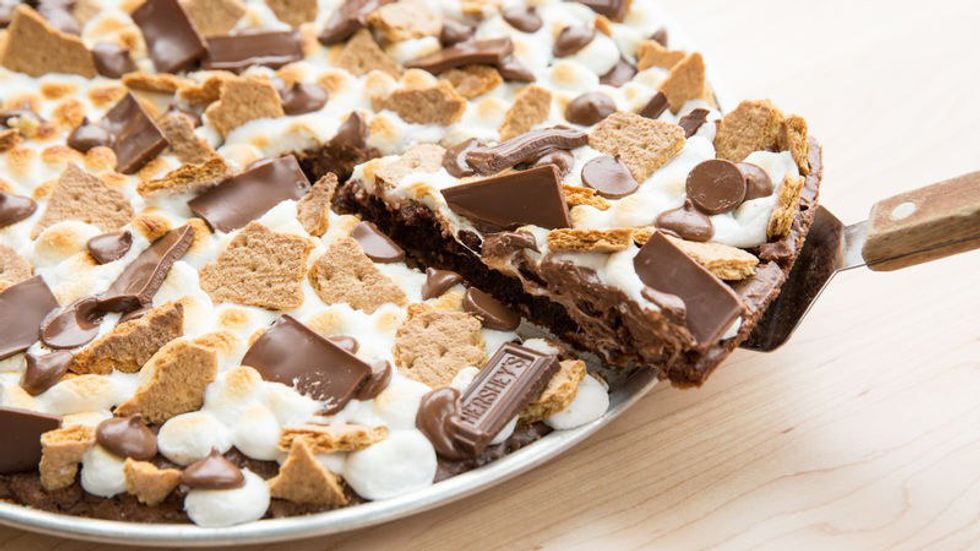 Chocolate bottom with melted marshmallows for the frosting and crushed graham crackers, Hershey bar pieces, and chocolate chips on top.
5. Cinnamon Streusel Pizza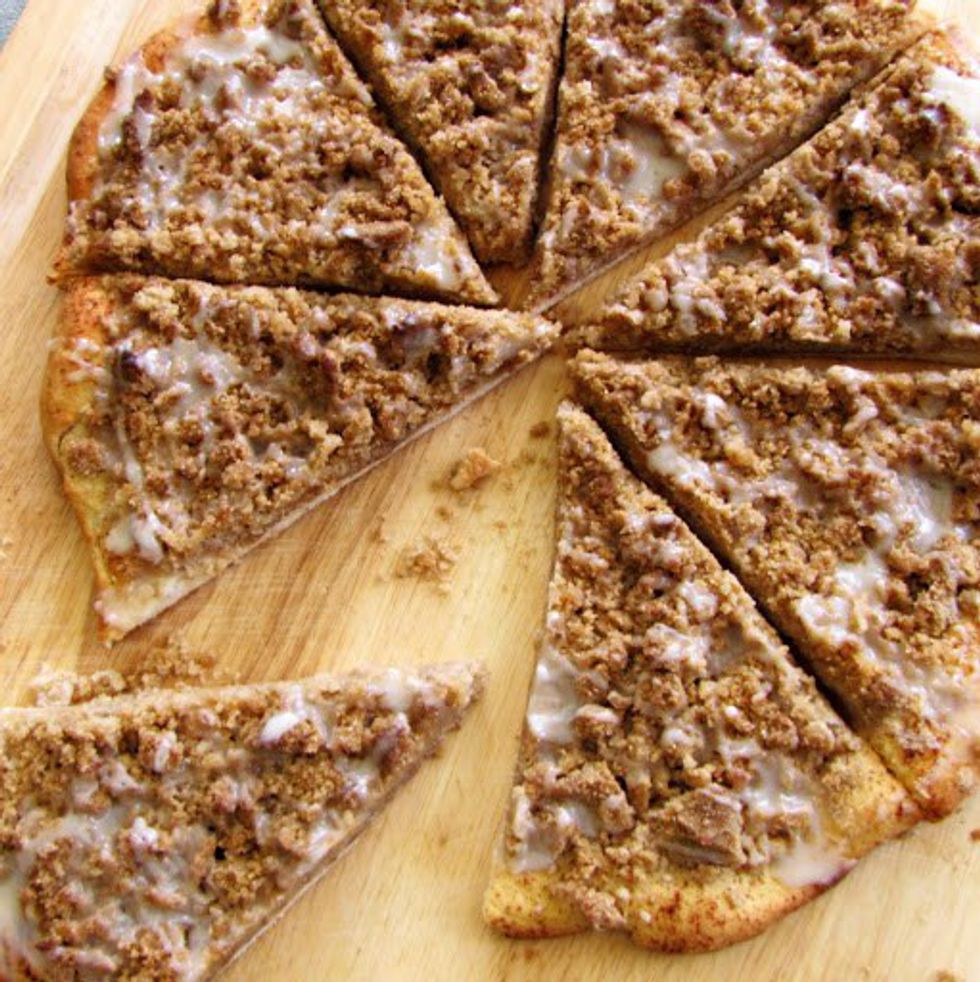 Use regular pizza dough for the base and then top the pizza with homemade vanilla icing and cinnamon streusel mix.