We all get summer jobs or seasonal jobs at some place to get that extra cash when we find ourselves broke after spending $300+ on Ubers/Lyfts in under a month (possibly speaking from personal experience). This in turn led me to broaden my job searching horizons and led me to work at a fast food chain that goes by the name of 'Salsaritas' (ironic since my nickname is Salsa, also was not intentional) and currently a retail store at a local mall. So, I guess it's safe to say that I have come across a lot of different people with a whole lot of personality. Working in these types of industries, it can sometimes be really hard and pretty interesting. So voila, here we go:
1. The Always Angry Customer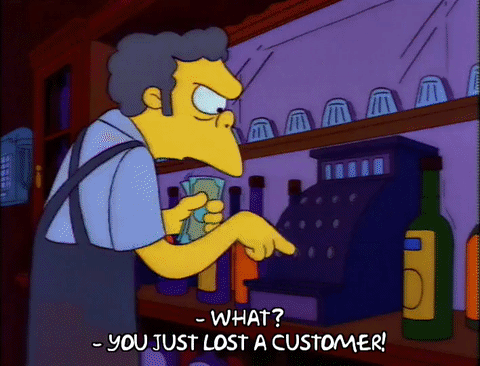 media1.giphy.com
This is the customer that is constantly angry. They walk in pissed off and they want everyone else to know that they are pissed off. This type of customer also uses at least one of these following sentences: "Let me talk to your manager. Who's your manager?" or the "How long have you been working here for?" Honestly, there's not much you can do to help them other than try to just do what they ask for and get them the hell out of there as quickly as possible.
2. The Messy Customer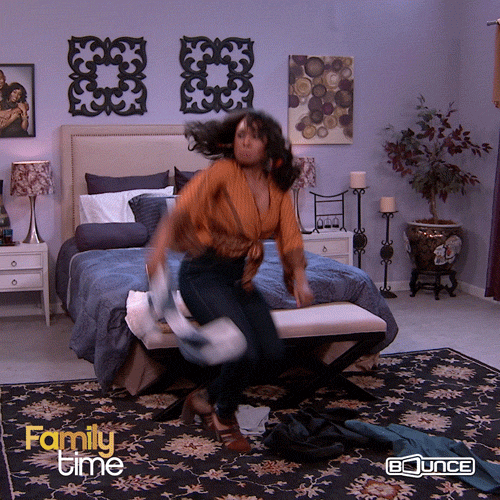 media0.giphy.com
Easily one of the most annoying types of customers (sorry). This person will walk and run their hands through an entire counter or rack full of perfectly folded clothes, unfold them, and then just leave them on the counter or on the floor. They also have the "it's fine, it's their job to fold them" mentality. Honestly though, how hard is it to put a jacket or shirt back on a hanger? And if you're this type of customer please, please, please, put what you found back where it came from. Sincerely, every retail employee ever.
3. The Super Nice Customer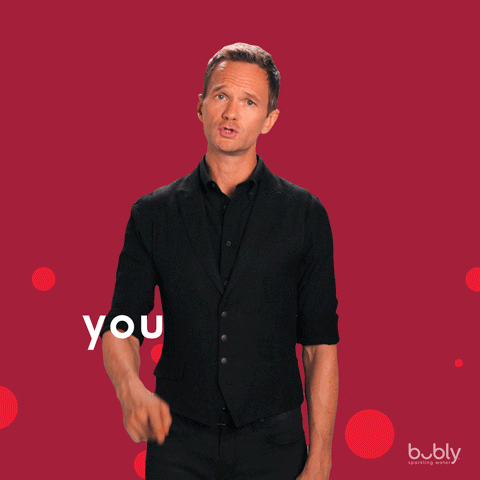 media1.giphy.com
This customer is god-send and thank god that they exist. They are the ones who you can just tell are genuinely good people. New at work and don't know how the hell to ring up a customer at a register? No worries, they'll wait there patiently, smile at you, and occasionally tell you that "you're doing great sweetie." They treat you like you're not just a retail employee and at the end of the day, you just wanna give them a hug for making your day feel less shitty.
4. The Talkative Customer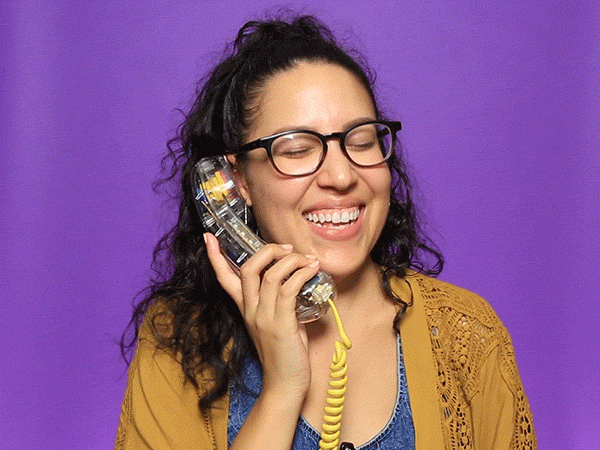 media3.giphy.com
There's two parts to this one. This type of customer is either talking on the phone while you're ringing them up at the register or is just trying to get to know literally everything there is to know about you. If they're on the phone, it's impossible to know if they're responding to you or to the person who they're on the phone with. The worst part is when they hold up one finger to signal to you that they'll be just a minute and leave you to just awkwardly stand in front of them while trying not to listen to their entire conversation. The other part is when they just want to get to know you which is cute and all until they're just trying to analyze your entire background, where you're from, what you're studying, etc. Luckily if you're like me who wasn't born in the U.S. with a very ethnic name, you just scored yourself a talkative customer. Well done and good luck getting out of the conversation!
5. The Last Minute Customer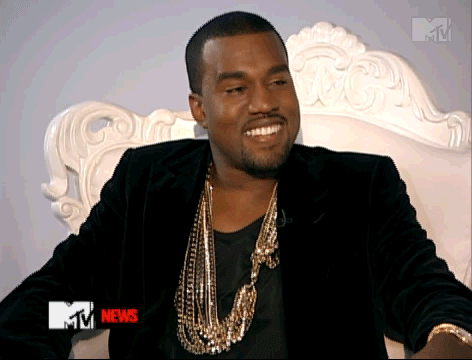 media3.giphy.com
Imagine that you just did an 8 hour shift and right when you're about to clock out and head out to go home, you see a customer walking in literally a minute or two before the whole mall is about to close. They'll probably ask you if you're about to close even though they can see that there's not a single person inside there other than you. They'll also probably tell you that they know exactly what they're looking for. It's never true and get ready for that OT. But hey, on the bright-side, you'll get a fat pay-check.
So, the next time you find yourself at a mall...Remind yourself to pick up something you might've accidentally dropped, keep in mind that workers are human beings too, and kindness goes a long way because at the end of the day, that employee could be one of your loved ones.
Until next time,
Salsa.
---