When I come home, the first thing I look forward to every day is to have my dog greet me at the front door. I could've been gone for 10 minutes, or even a few hours, and the reaction is the same every time: tail wagging, panting, jumping on his hind legs, and just overall excitement and pure joy. That's what I love the most about dogs, everything about them is so pure. Three years ago, I finally got a dog of my own, and being a dog mom has taught me many things. One of the main lessons I've learned from my dog is that no one, and I mean no one, can judge you as hard as your dog can. So, let's go over 5 instances where your dog is most definitely judging you.
1. When you've binge watched the entire season of a show on Netflix (*cough* Stranger Things *cough)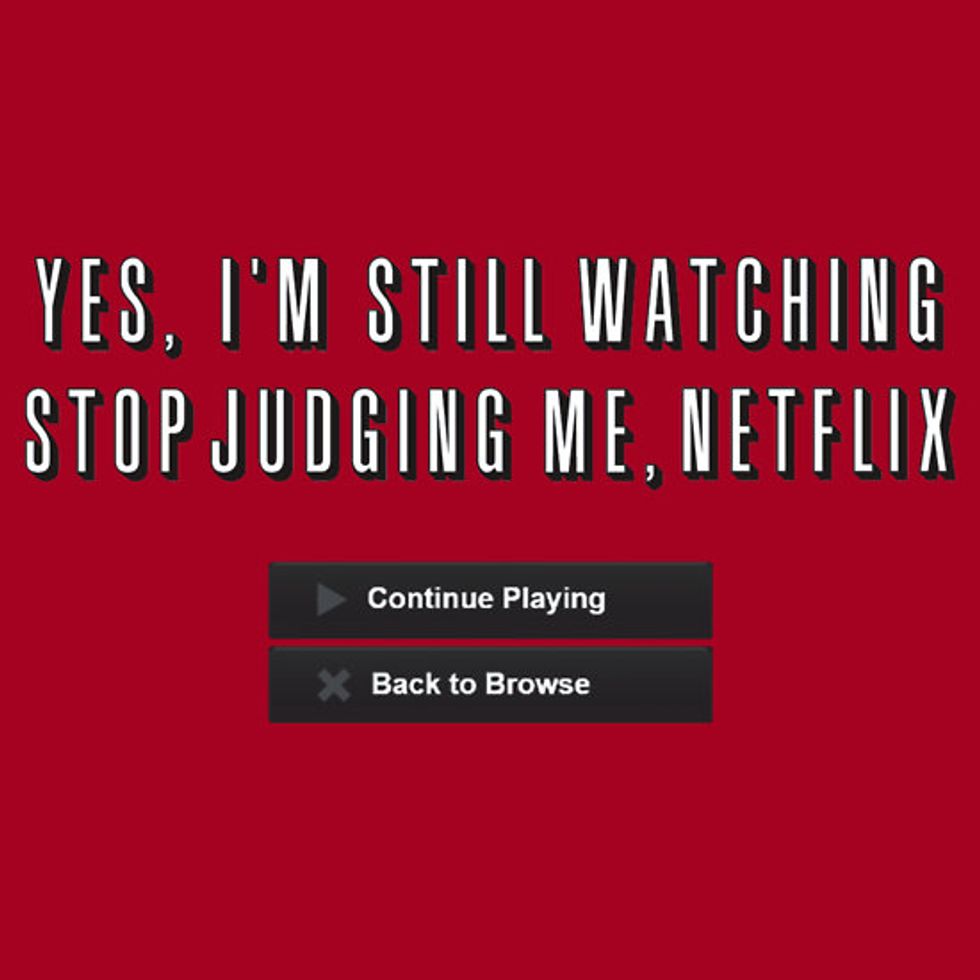 We've all been there - huddled up in our blanket on our couch or bed, sweatshirt on with the hood up, food, drinks, and wrappers scattered all about - when suddenly that dreaded "Are you still watching?" message pops up. The shame you feel there only intensifies when you look over at your dog, who's been faithfully lying next to you the whole time, is staring up at you with those judgmental puppy-dog eyes.
2. When you eat your last bite of food without sharing.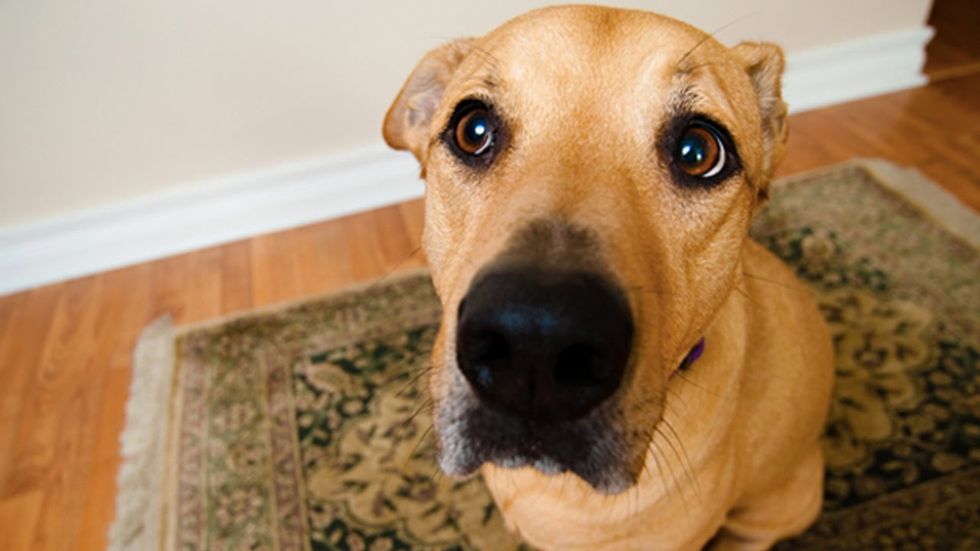 HOW DARE YOU? Those eyes make you feel like a terrible monster, even if it was a chocolate bar that he/she couldn't have anyway . . .
3. When you do that "fake throw" with their tennis ball and they don't fall for it.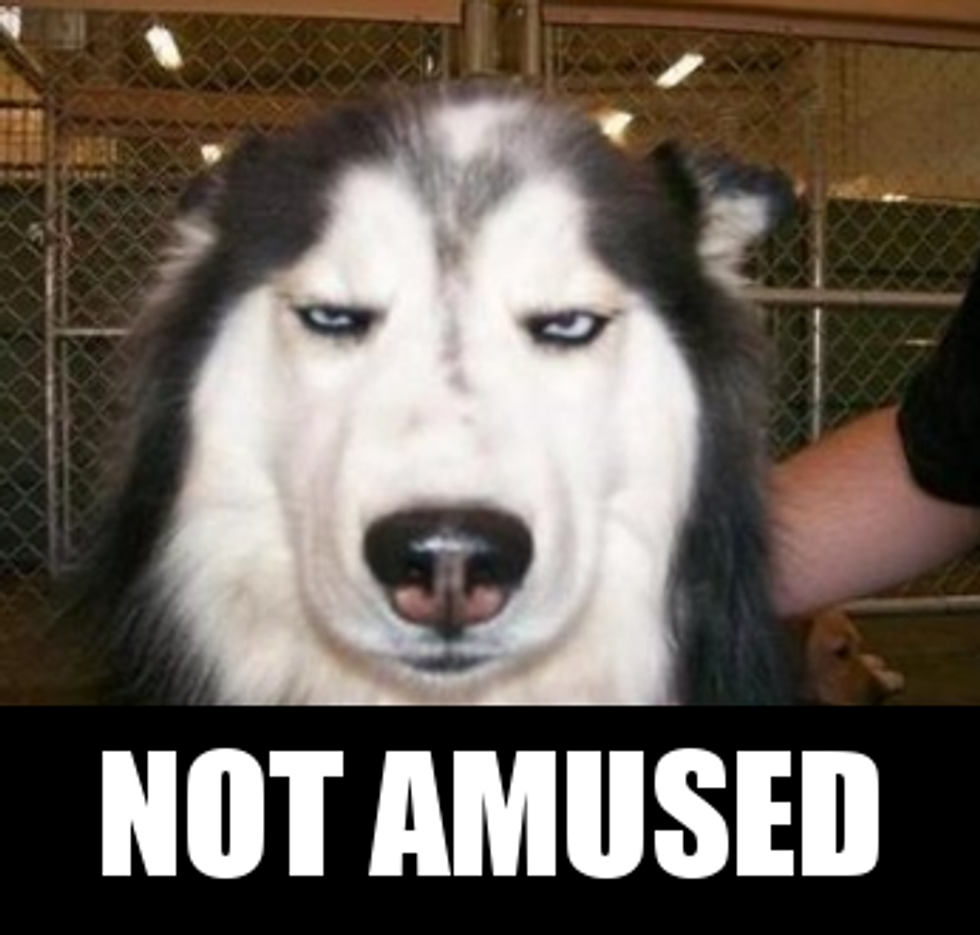 After about the fourth or fifth time, it can get hard to trick your dog into thinking you threw the ball when it's just sitting in your hand behind your back. They always give you that look as if to say, "I'm onto you human, and let me just say, I am not amused."
4. When they can see you giving another dog attention, or smell the scent of another dog on you.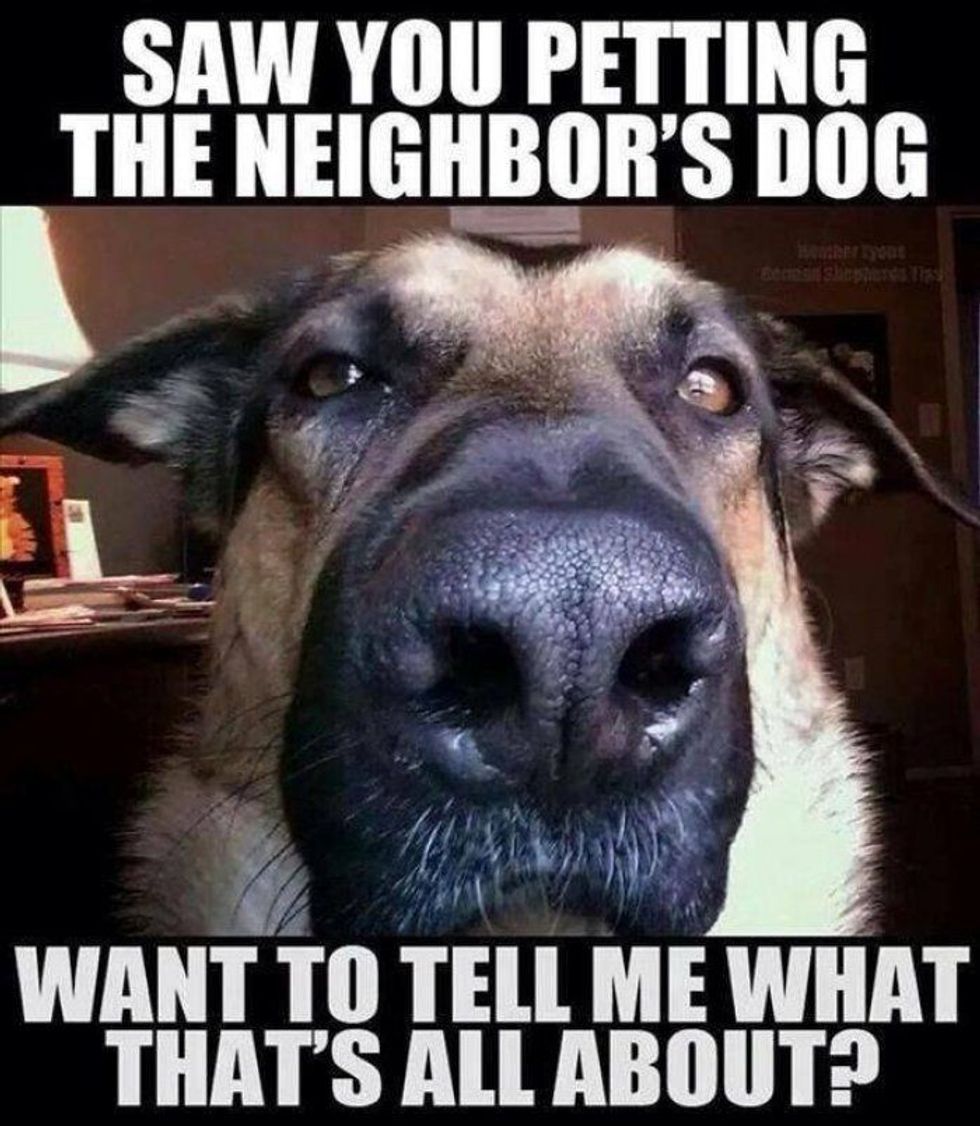 When you come home after petting another dog, you can see the betrayal all over your dog's face. They're definitely thinking, "someone in this relationship is being unfaithful, and let me just say, it's definitely not me."
5. When you try to pose them for that perfect Instagram post.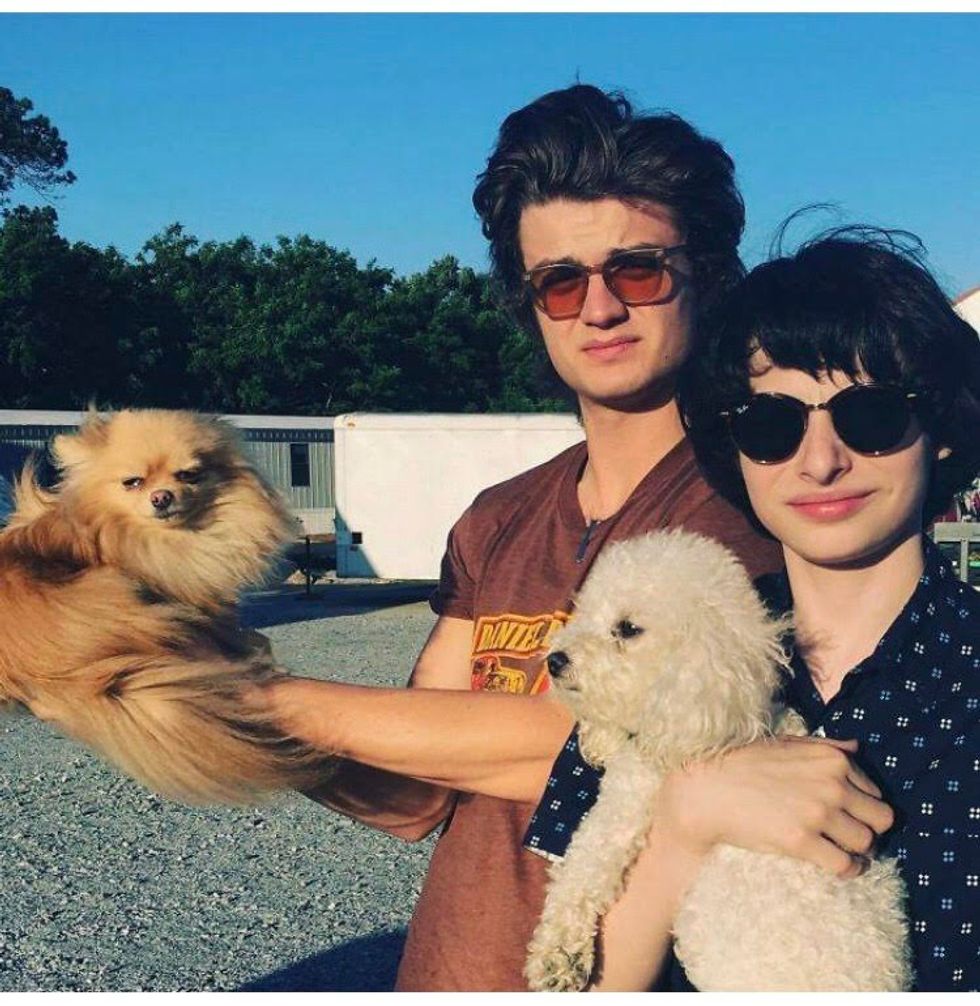 I mean, just look at that dog's face, definitely not feeling this pose. That's probably what makes this Instagram post so great though, that and the fact it has Mike and Steve from Stranger Things.
You are definitely your own worst critic, but if you own a dog, then you know that they judge you harder than anyone else in your life. Even so, they're always there for you during the highs and lows in your life, and they will always stick by your side. So even though they might judge you, they will always love you unconditionally.