For those who aren't into the typical scary/gory Halloween movies, there are always Tim Burton movies to watch to celebrate the season! While Burton's movies possess the dark feel Halloween movies have, there is much more story line than a typical slasher film holds. All of Burton's films have a certain style to them, usually referred to as the "Burtonesque" style. People who are familiar with Burton's films know his distinct style, specifically his style he uses for his characters and their look. Burton has made many great movies that are relevant to watch during the Halloween season, starting with...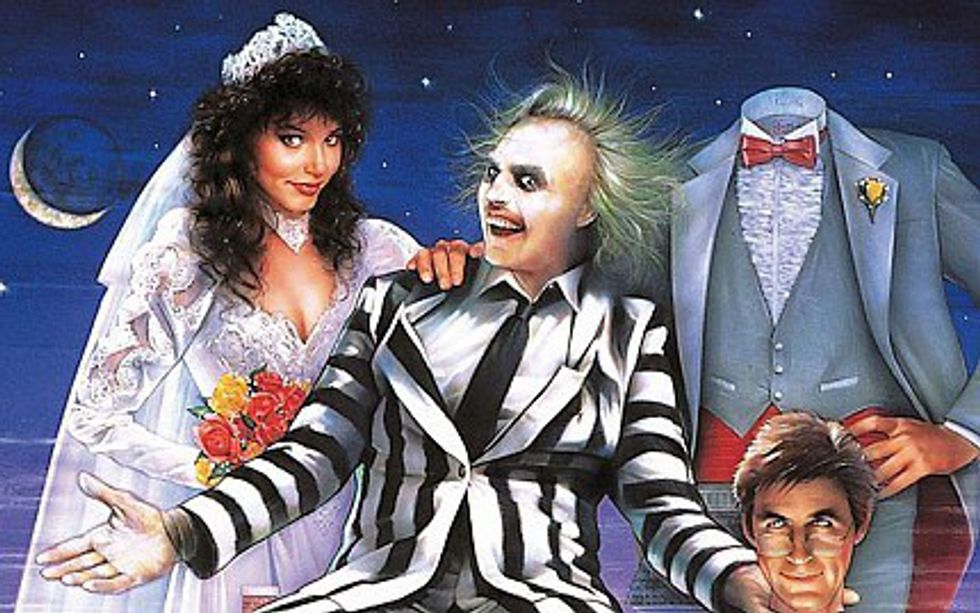 1. Beetlejuice (1988)

For those who haven't seen Beetlejuice, I am truly sorry for the sad life you have been living. This movie has to be hands down one of the best movies to watch during Halloween time. The movie is about a married couple who are ghosts, and they will do ANYTHING to get the people who bought their house they lived in before they died out. Needing help, they summon Beetlejuice to get the people out, which ends up causing more chaos in the end! From the creepy graveyard, to the creepy characters you come across in the movie, it definitely is a must-watch for Halloween!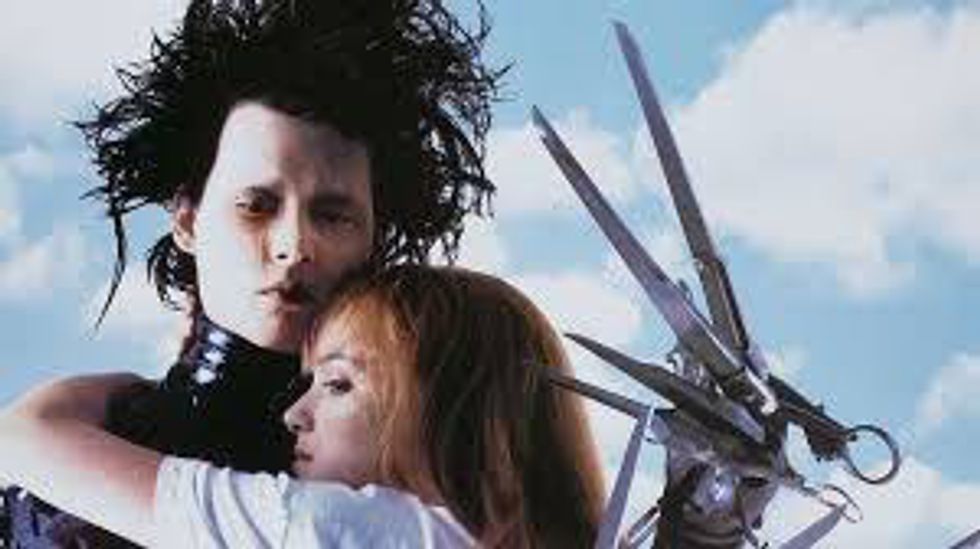 2. Edward Scissorhands (1990)
Another great Halloween movie. Being my all time favorite Tim Burton movie, I can go on and on about this film. This movie is a mix of creepy, but yet romantic. Edward Scissorhands is a creation of a man who dies, leaving poor Edward all alone. When a woman from a small town finds Edward, she brings him to town to get him involved in normal human life. Unfortunately, everyone else doesn't take to Edward as well as the woman that took him in does. Then again, can you really blame them? If you want a creepy, yet romantic movie to watch for Halloween, Edward Scissorhands is what you're looking for!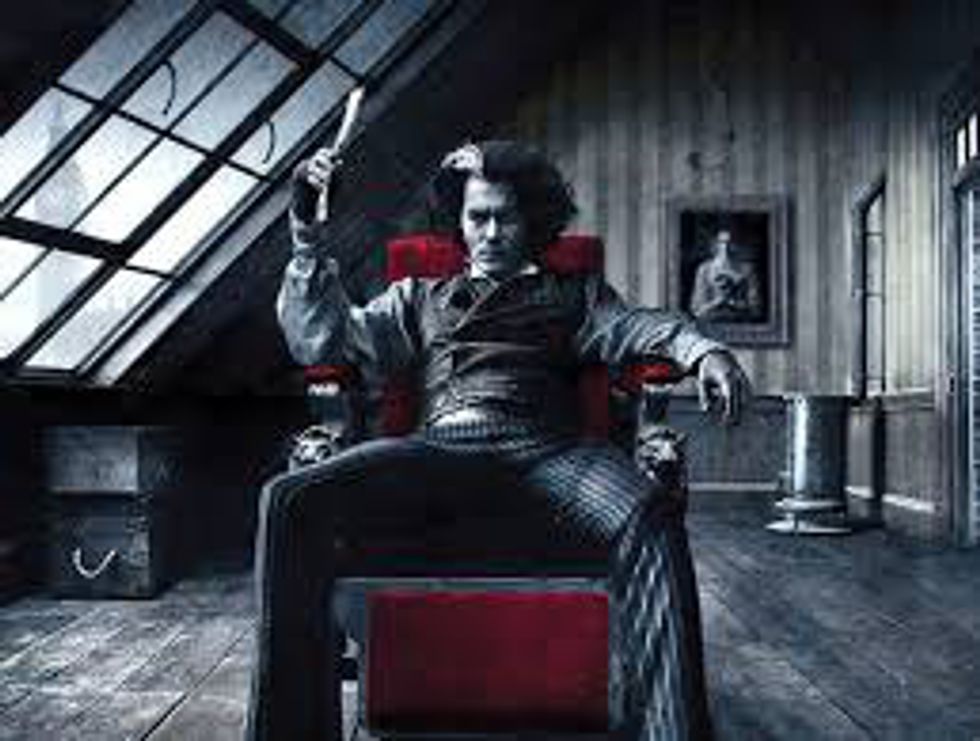 3. Sweeney Todd: The Demon Barber of Fleet Street (2007)
Okay, maybe I lied. Not EVERY Tim Burton movie is safe from the blood and gore. For those who don't know, Sweeney Todd is a man who had everything taken away from him. His wife, his daughter, his life completely wiped away by one man. Bitter about the situation for obvious reasons, Todd brutally murders people out of anger, hoping one day to murder the man that took his life away. If you are a person who prefers gory movies, but still can appreciate the Burtonesque touch on this movie, Sweeney Todd is definitely a movie to watch this Halloween!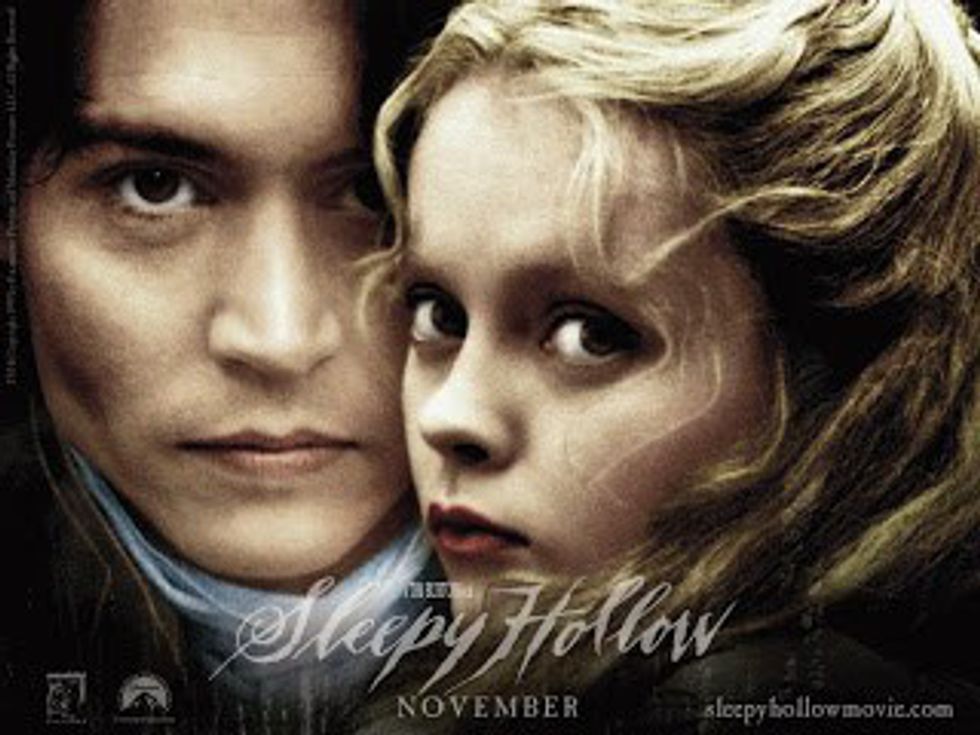 4. Sleepy Hollow (1999)

This movie is most definitely a film to enjoy during Halloween time. Follow Ichabod Crane on his journey to find out who has been stealing the heads of the local townsmen of Sleepy Hollow. While everyone tells Crane about the tale of the Headless Horseman, he believes that there is something more malevolent trying to harm the townsmen. Is Crane right? Or is the tale of the Headless Horseman true? Find out this Halloween watching Sleepy Hollow!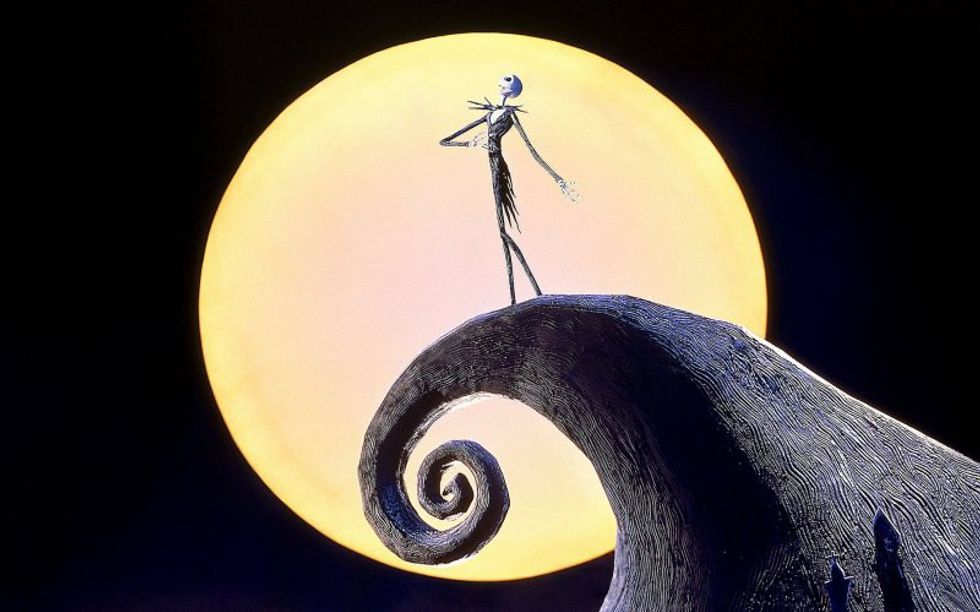 5. The Nightmare Before Christmas (1993)
This should be a given. This movie is a movie recognized by almost everyone as one of the best Halloween movies ever. While it was not directed by Tim Burton, he had much to do with putting the movie together, once again using his Burtonesque style for the characters. Jack Skellington is the pumpkin king of Halloweentown, getting bored of living the life he lives every single year. Jack stumbles upon Christmastown, and decides to take control from Santa Claus. This movie is definitely a great movie for children on Halloween, and adults too! The Nightmare Before Christmas was one of Burton's best films, and it's just so fitting that it also ended up being one of the best Halloween movies of all time!