Born and raised in 'the 410', there are so many things about Maryland that I have grown to love. Nicknamed 'Mini America', Maryland has everything - from the Atlantic Ocean, to the Blue Ridge Mountains, to farm towns, islands and more. There is nothing like Maryland pride, and below are five things that I have learned in my 18 wonderful years as a Marylander.
1. Every Marylander comes out of the womb knowing how to pick crabs.
Yes, it's true. From the day a Marylander is born, we all possess the amazing talent of being able to pick crabs with unimaginable ease. There is an unhealthy level of excitement knowing that crab season is about to start, and finding a bushel for cheap feels like you've won the lottery. Alas, heartbreak also hits when you realize that it's holiday season in the summer, and you proceed to shed a single tear when you realize your bank account is about to plummet.

2. You not only have state pride, but county pride too.
Baltimore, Montgomery, Carroll, Anne Arundel, Howard, and more, each Marylander has significant pride from the county they come from, and for good reason. Every county has distinct stereotypes, and they vary vastly from county to county. While some just enjoy sporting gear that represents their county, some counties face rivalries. EVERYONE knows the HoCo vs. MoCo rivalry, and honestly, it's basically just two counties competing to see who's richer, smarter, and has the most suburban moms.
3. Our state flag--you've never seen anything like it.
Maryland has the best state flag by far, and absolutely no one can argue with it. I mean, have you ever seen thousands of students literally paint their entire body into the state flag? Probably not. People even get their body tattooed with our flag. Clothing, shoes, cars, buildings, and more, there are endless amounts of things to use to show our Maryland pride, and we wouldn't have it any other way.
4. Don't like the taste? Put Old Bay on it.
Old Bay - the universal seasoning. Honestly, you don't really need any other spices in your house as long as you have Old Bay, because it goes on everything... I mean everything. Popcorn, pickles, fries, biscuits, even ice cream (yes, actual Old Bay ice cream) just to name a few. People from out of state just don't understand, it's a taste of home, and a great one at that.
5. Go 30 minutes in any direction, you'll hear a new accent.
As I said before, Maryland is known as 'Mini America', and this includes the myriad of accents that are present here. Growing up close to Baltimore, a little bit of the 'Baltimore Accent' has rubbed off on me, and yes, I do get made fun of for it. We have southern accents, normal accents, Baltimore accents...and whatever the people from Smith Island speak.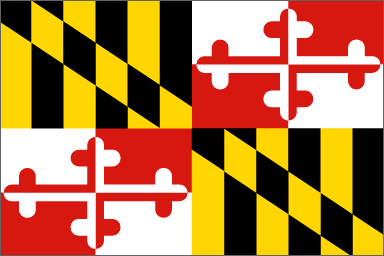 There is no other state like Maryland, and that's the beauty of it. Whether you were born here, or moved here and were enveloped in the love that the people of Maryland have for their state, it is, and will always be home.