1. Grey's Anatomy Changed Into The Alex Show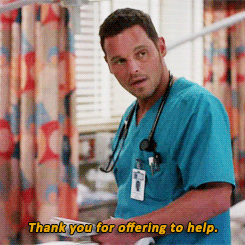 Alex is not a bad guy, but why is his situation getting so much screen time? This could have been handled already! Like, Shonda is really acting like these doctors have time to sit and talk about Alex, and attend court with him. These doctors need to be saving people!
2. April Is Still Whining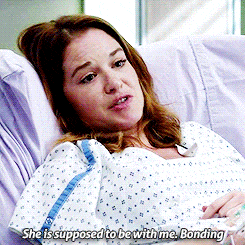 April is just ungrateful! And she gave that baby the name Harriet. I really feel as if April has done enough. Actually, I am still harboring some hurt feelings for her when she ran away from her own wedding with Jackson. She feels so entitled to everything going correct in her life and now Shonda has given her a baby! I just want her gone! I wanted her gone as soon as she appeared! She just gets on my damn nerves!
3. Meredith and Riggs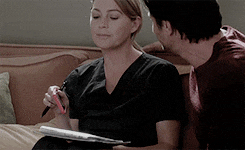 Meredith needs to realize that Derek was the only man for her. I do not need her with other men, especially men that work in the same hospital as her! Also, Meredith's sister likes this man! Why can Meredith not stop being greedy? She already took Derek from Addison. Now she is taking Riggs from Maggie! Like, women of color on the show have not gotten love since Miranda caught Ben! Can Maggie have this one?
4. The Baby Bringing Jackson and April Back Together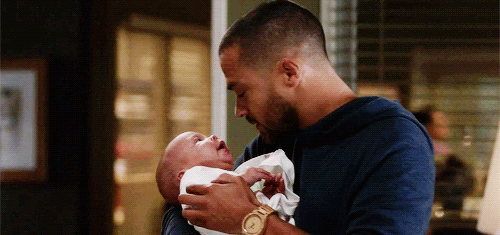 I commend Jackson for bending over backwards to make sure April and his baby are taken care of, but this living situation they have made better not foreshadow a relationship. Jackson deserves so much better. He does not need someone who whines constantly and cannot take ownership of anything she does. He needs a smart, independent woman who loves babies because Harriet is kind of cute.
5. Bringing Back People From The Dead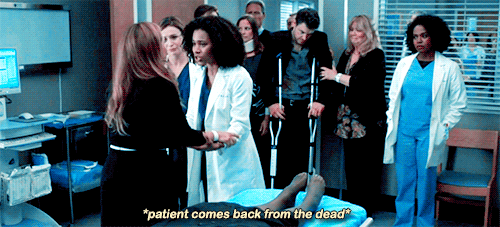 This scene was not cute, my shirt was also not cute when I spilled my drink on it from the scare. Shonda cannot be bringing people back from the dead without fair warning. I was not ready for that lady to sit directly up. And so I say,
Dearest Shonda,

I love Grey's Anatomy. This is the last and final season, I want closure on everything. Give me closure with Meredith and her relationships. Give me closure about Christina! Please have her on the latter half of the season. Allow Jackson to become married and experience happiness as he deserves. Allow Stephanie to gain love, let her realize she can have both a man and medicine. Also, bring Callie back, because I do not like Arizona. I need you to stop making this the Alex show and the scary show and get back to writing about the things I need.