This summer will look very different due to COVID-19. Do not let that ruin your fun if you live in Branson where not a lot is open. And if it is open, it's not the same. Let's make the most out of it while we can! Here are 5 fun things to do here in Branson this summer!
Sunset Watching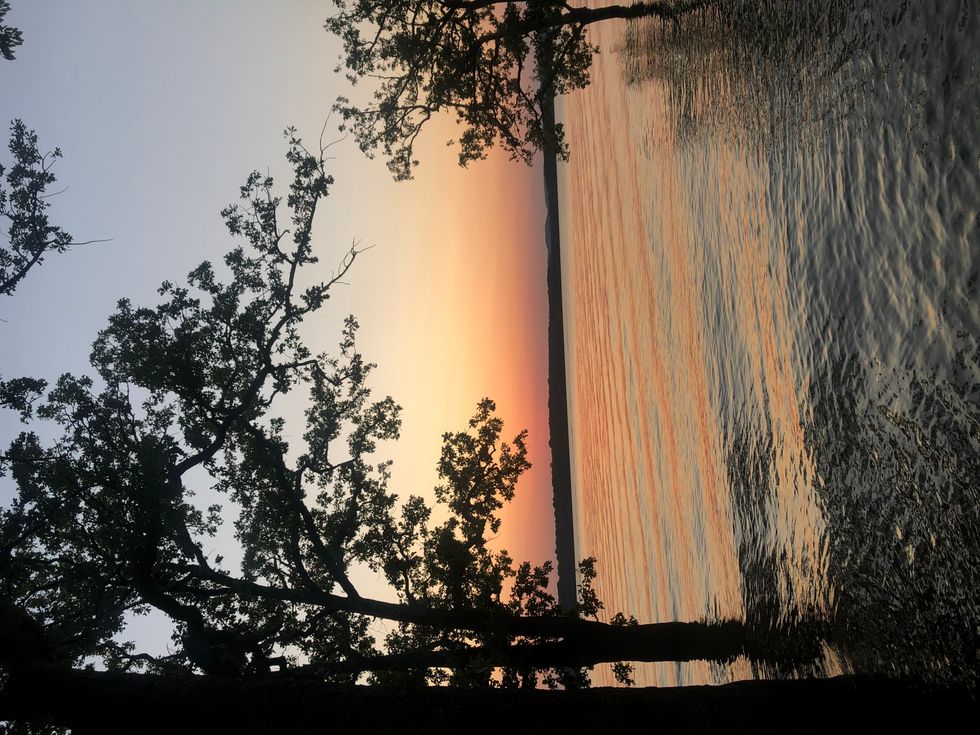 Personal Photo
Watching the sunset here in town is hands down one of the most relaxing activities. Seeing the sun go under the beautiful Ozark mountains... Nothing like it. Then later watching the stars appear in the sky. It is such a nice way to wrap up a summer night! This picture was taken a couple days ago out at Dewy Short! Beautiful.
Kayaking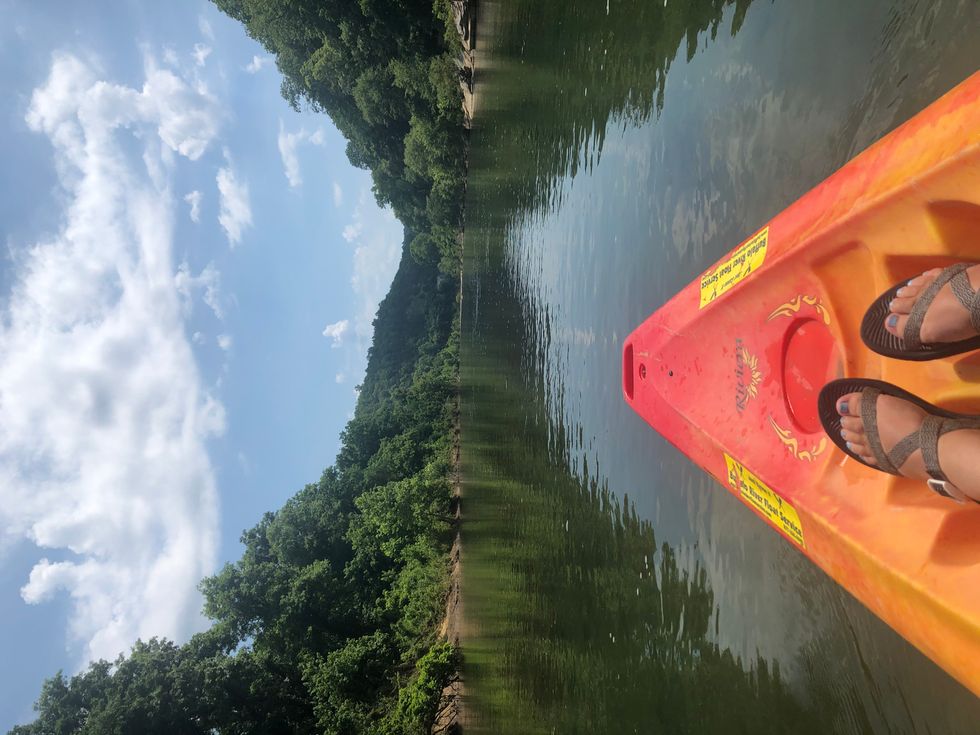 Personal Photo
There are so many beautiful little rivers and creeks that you could take an all day float trip on with friends or family. Or, kayak some of taneycomo! We really do live in such a beautiful little town and it's nature is not recognized enough! Go make some amazing memories on the lake! (But make sure to wear sunscreen while doin it)
Cakes and Creams Drive in Movies 
The 50's diner here in town has officially opened there drive in movie theatre. I don't know about y'all, but my hopeless romantic self is ALL OVER the idea of watching a movie in the bed of a truck with friends (or your S/o if you are one of the lucky ones) with some good food and good vibes.
Mini Golfing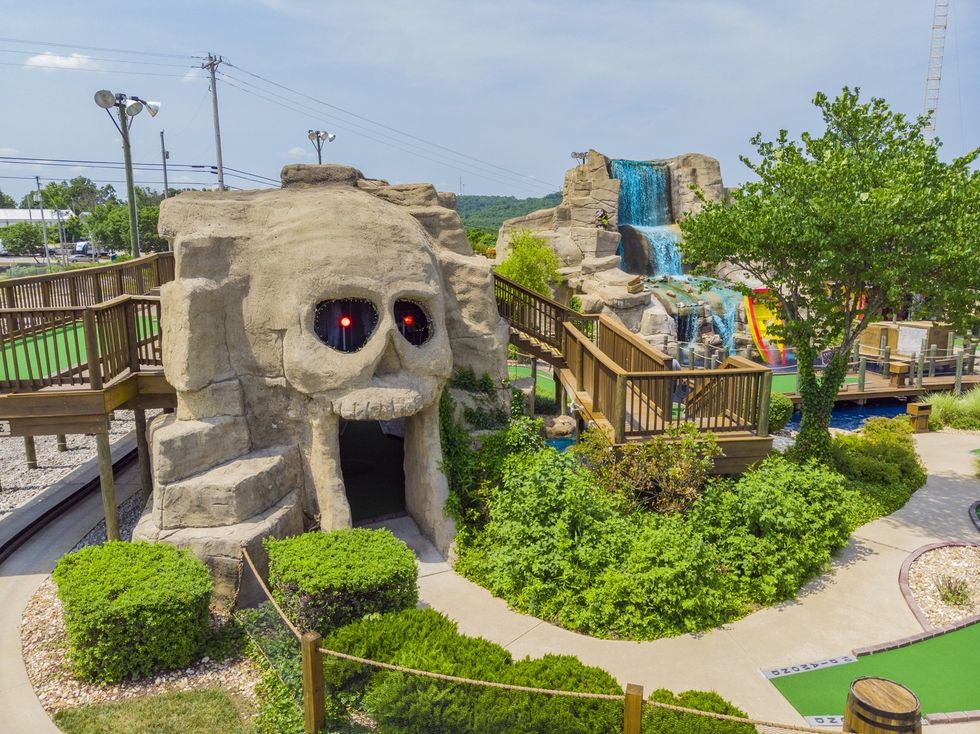 minaturegolfsolutions.com
Lol. Yes. Are there like 50 million mini golf courses here in town? Yes. And have we gone to every single course multiple times? Also yes. But.. They are still fun! Right? Right. Get some friends together and go play some mini golf. Maybe go to dinner after? But... mini golf. Fo Sho.
Mountain Coaster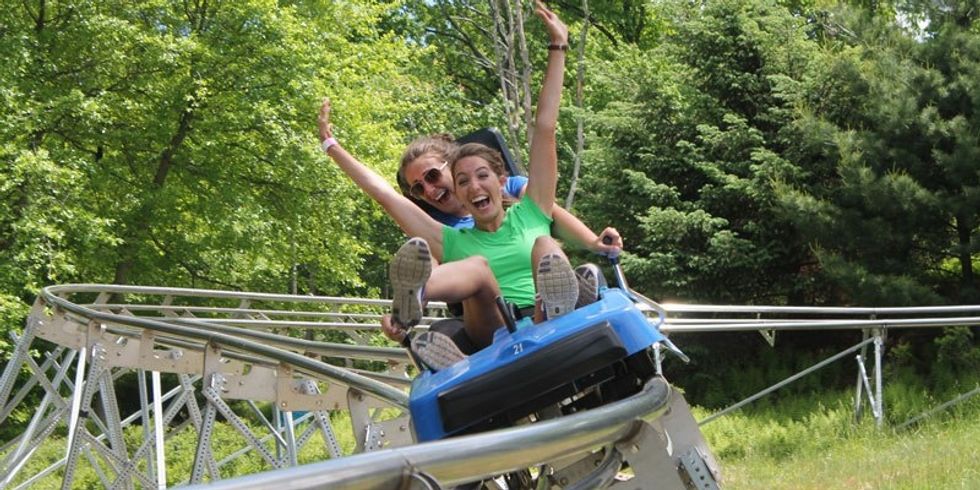 thousandhills.com
There are 2 mountain coasters here and honestly... They don't get the hype they deserve. They are fun and refreshing on a hot humid branson day. The price is actually really reasonable... And after our locals discount? Yes please! Sign me up.
Regardless of COVID, I refuse to let that ruin my summer and be sad because of it. Things may look different here in town, which sucks. But, we can still have a good time here in the ozarks.