It's that time of year where students wish they hadn't skipped so many classes, partied so hard, and had taken better notes: midterms. If anyone understands your struggle, it's Schmidt. Let the king of OCD help you through this difficult time! It's too late in the semester to drop your class, so you'll either register the class as Credit/No Credit so that it doesn't affect your GPA, or you'll struggle through these stages with the rest of us:
1. Realize you've already missed one exam.
"Oh...midterms started last week. Well shit, what am I gonna do now?!" If you're lucky, your professor will drop your lowest exam score, so brush it off, and get your ducks in a row so you pass all future exams.
2. Realize your next exam is tomorrow.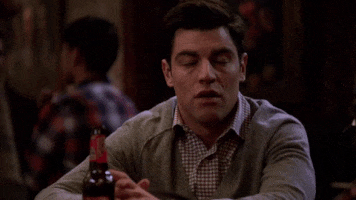 "Well, better look up when my next one is; surely I haven't missed them all." You look at your planner and realize your next midterm is tomorrow . Better catch up on those five chapters you've been ignoring and hope to goodness that your professor provides a study guide and puts up all the PowerPoint slides.
3. Realize that you're never going to pass the next exam.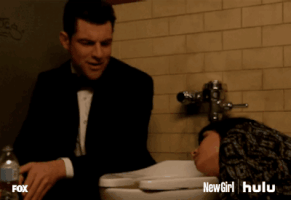 "I think I'll just skip this one and have it be my drop-score." You realize after catching up on the reading that there is no way in hell you are going to pull a decent grade on this exam. Might as well catch up on sleep and study for the next one.
4. Realize that this whole midterm week is a lost cause.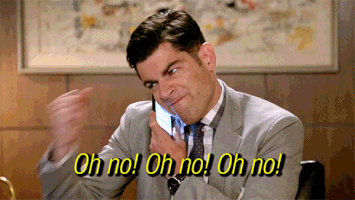 "Even if I read the assigned texts, take notes from the slides, and complete the study guide, I'm barely going to pull a 'C.' I might as well just accept my fate and do better next time." This is motivation enough for you to struggle your way through this midterm season, but it's a big, fat lie. You're going to be just as unprepared next time, I guarantee it.
5. Realize that you don't care and go watch Netflix.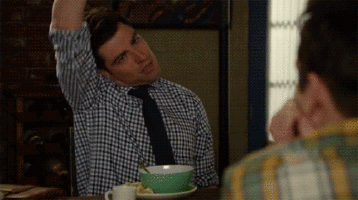 "F*ck it, I'm done! C's get degrees anyway; might as well finish up Luke Cage and hate myself." Enough is enough! Your GPA doesn't matter after you receive your diploma anyway. Enjoy your college years without all the stress!
Midterms are the professors' way of making our lives harder than they need to be. There isn't a time when a student considers dropping out more frequently (with the exception of finals week) than during this time. My advice is to just accept whatever grade you get! You either prepared as much as you were able, so there's no use fretting, or you procrastinates your first month-and-a-half of school away so you have no room to complain.
Happy studying, remember your scantrons and #2 pencils, order a triple-shot, and may the curve be ever in your favor!