College students often have major goals for their spring breaks. Trips to beaches, foreign countries, maybe even service trips are just some of the things college students partake in or dream of doing on spring break. However, sometimes these are just dreams and don't come true. So, there's some expectations and realities for our spring breaks, my fellow collegiates. Let's take a look at some, shall we?
1. Expectation: Beautiful Beach, Reality: Bed
We all probably dream of getting to spend our spring break relaxing on a beach in the tropics. Hoping on a plane and escaping your college town with your best friend is major goals for break. But, it sometimes can't happen. After all, we are all broke college students. So, instead, we spend our spring breaks curled up in bed with a blanket and movies, while off course catching up on sleep you lost during midterms. We hibernate just like we did over winter break. When the trips don't happen, break turns into this: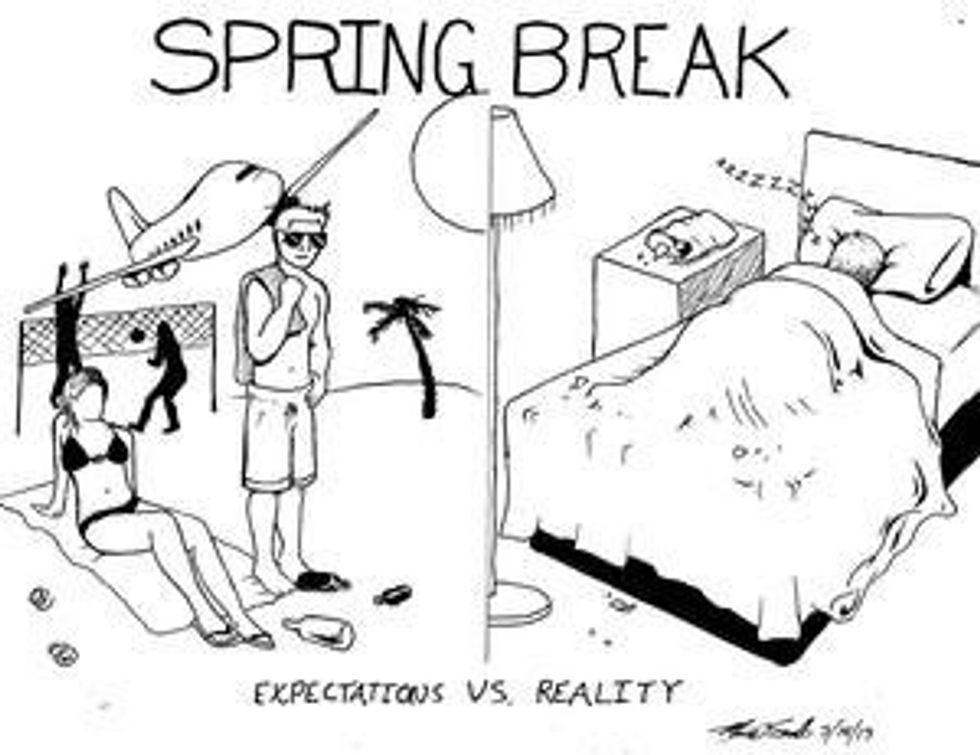 2. Expectation: Warm Weather, Reality: Not So Warm Weather
If you're like me and you live in Western PA, and you also didn't go anywhere, then the weather has been the exact opposite. It's been rainy and cold, not the nice warm weather that you associate with springtime. I get excited at anyday when I don't have to go outside with multiple layers on in protection from artic chills. A girl could only dream of having nice, warm weather to enjoy while on spring break. So, if the weather isn't great, your break might look like this: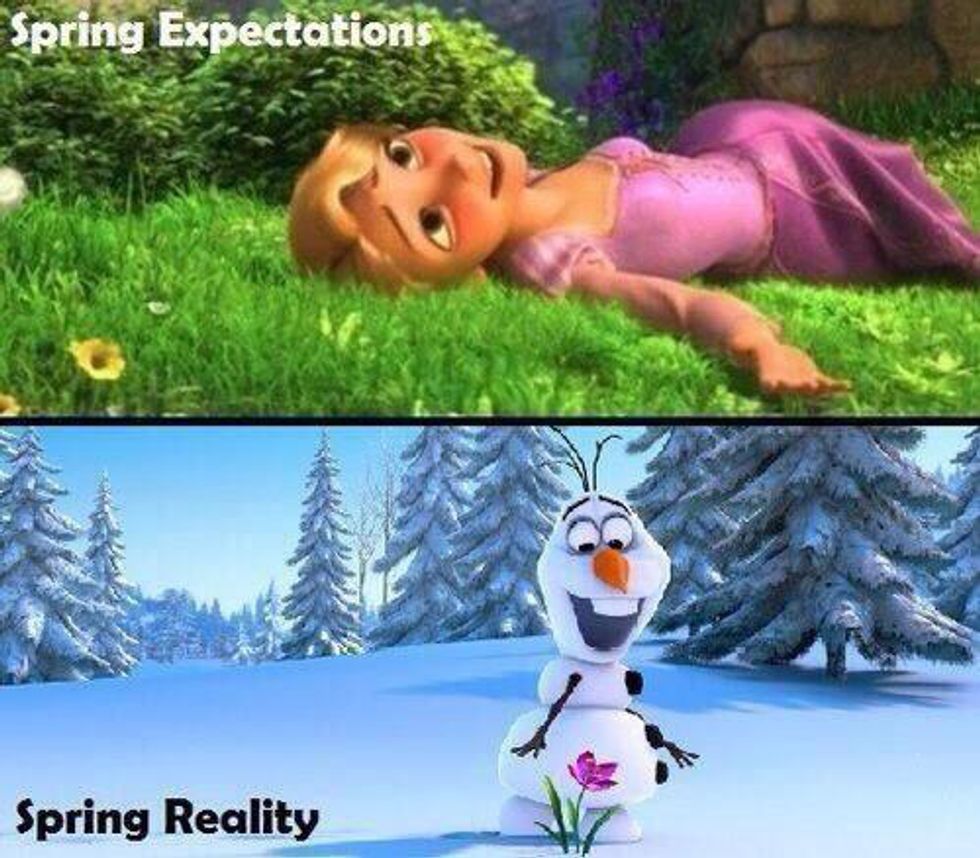 3. Expectation: Catching Up With Friends, Reality: Spending Time Alone
You plan on spending break with your best friends from high school or college, but everything falls through. No one's breaks are at the same time or no one wants to do anything but stay in the house and sleep all day. This isn't so bad either, Sometimes we all just need a little break from the rest of humanity. After all, being forced to be functioning college students for half a semester can be pretty tasking to our ability to deal with people. If you're taking break solo, this might be you: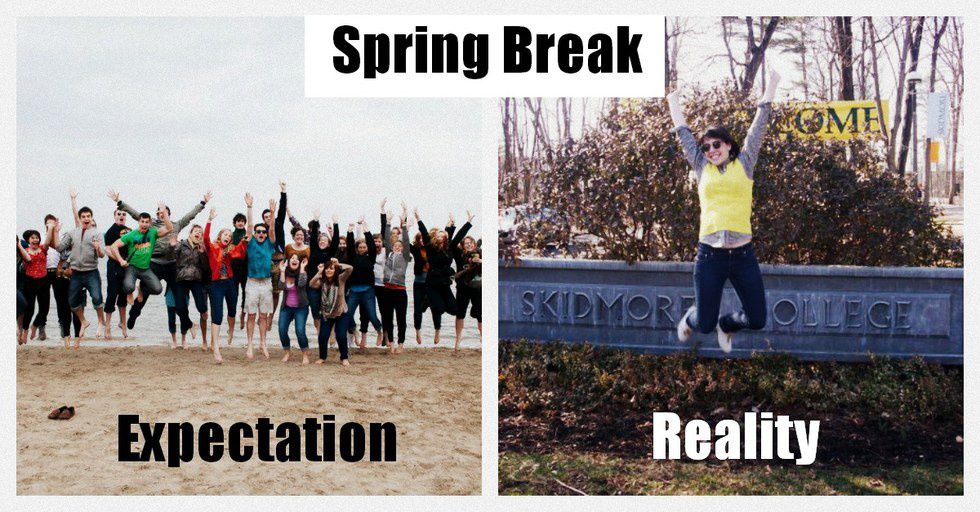 4. Expectation: Cute Pictures, Reality: Total Fails
If you are lucky enough to get to travel for spring break, you dream of all the cute Instagram pictures you can take. However, you try so hard to make them look good, but that's never the case. They turn out with everyone looking like a hot mess or that one person that fails harder than the rest. But, you still hold on to all of the fails because they can all turn into potential blackmail. If you and your squad are trying take cute pictures and that one friend messes up, no worries, we all relate.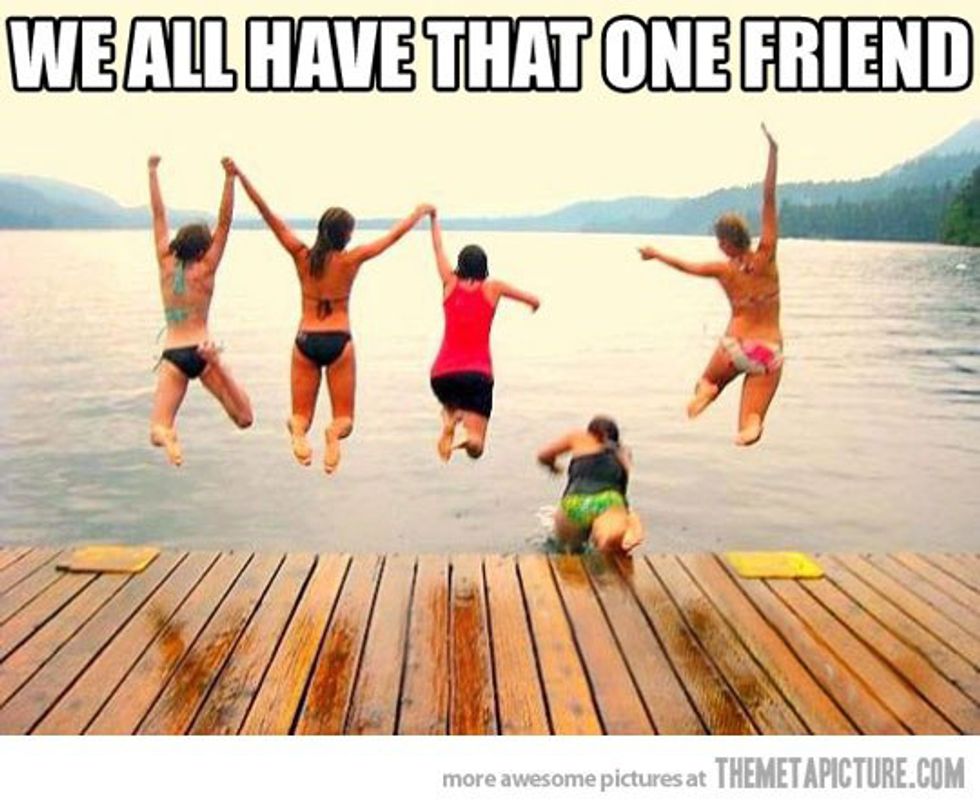 5. Expectation: No Work, Reality: Having Loads of Work
You dream of stress free of work of break, but that's just a figment of the imagnination. You have professors that want you to read, others that want you to projects, and others that plan to give you an exam right after break. But, in reality, you won't do anything until the night you arrive back on campus because procrastinating is a great skill we all have. Don't lie to yourself over break, unless you really force yourself, you aren't going to do anything over break.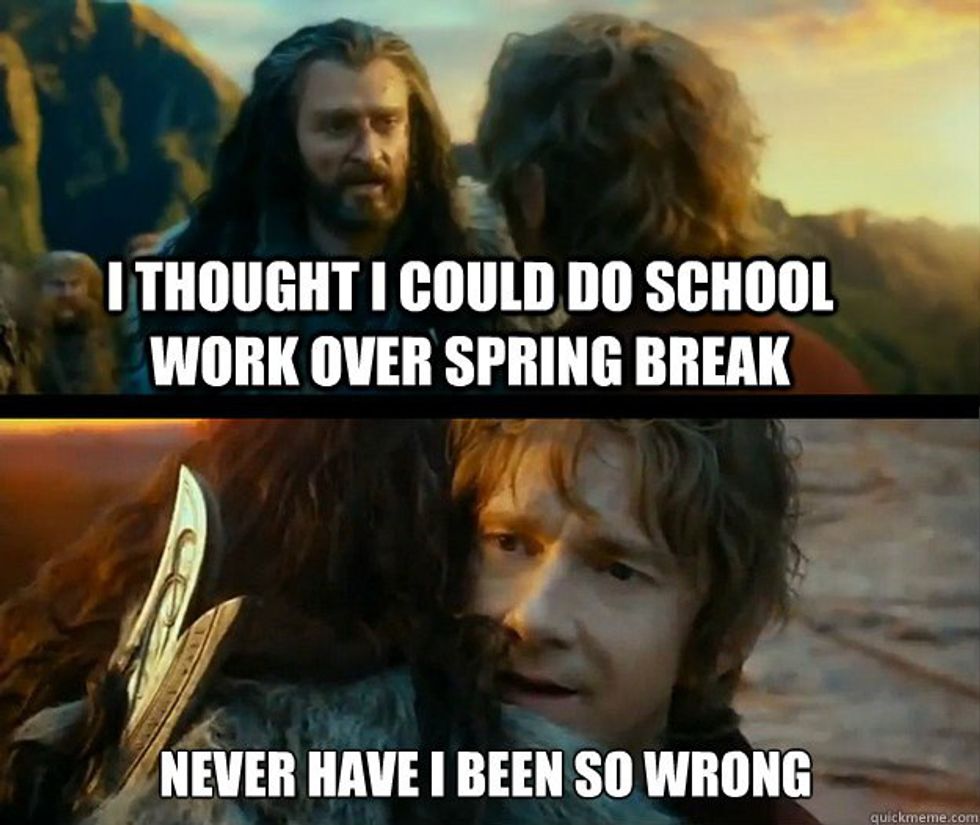 Any break from the college life is a wonderful time. Don't worry about not having a break that meets your expectations, you don't need to. Sometimes doing nothing is the best. After all, being a broke college student, your bank account will thank you. Enjoy your breaks, my fellow college students. Eat, Sleep, and Do Nothing.