As classes begin again, it is easy to fall into procrastination and succumb to the stress of living through a pandemic. Maybe classes have started already or they are starting soon, regardless, it's never too late to implement some new changes for the new semester
1. Make your bed after you wake up.
In all honesty, I swear by this. Making your bed after waking up sets you up for success and I never believed that until I started doing it every day. It really sets a positive tone for the day ahead!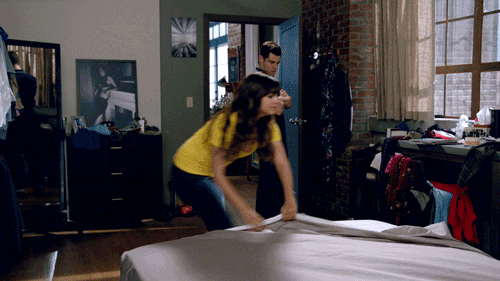 hannah simone bed GIF by New Girl Giphy
2. Keep to-do lists!
It is okay if you don't cross everything off of the list but simply writing down what you need to do is one step closer to getting it done.
A great resource I love is a website called Notion. You can create all kinds of things on this platform and works well for personal, educational, or professional uses. I personally, love to keep my to-do lists and schedules on here to keep myself organized.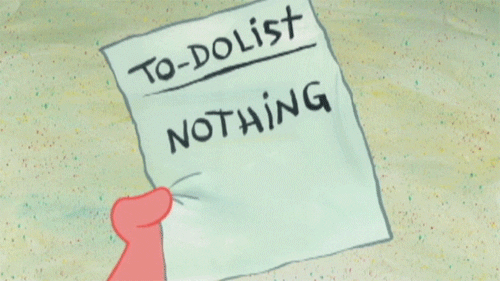 To Do List Nothing GIF by SpongeBob SquarePants Giphy
3. Make sure to remind yourself to eat and drink water throughout the day.
It is so easy to get so caught up in work that you forget to eat, which isn't good. Going long periods without eating sucks all the energy out of you and you'll feel it eventually. I feel you if this is very difficult given the chaos of everyday life, but setting reminders on your phone definitely helps.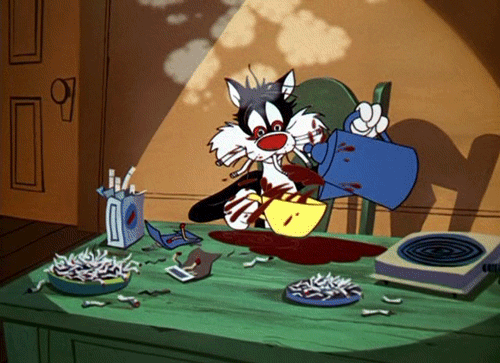 Stressed Out Reaction GIF Giphy
4.Try to incorporate some movement into your day!
Sitting at the computer can leave your muscles feeling tense and sore by the end of the day. You can show your body some love by taking breaks to stretch, going walks, or maybe even trying out yoga.
Yoga Self Care GIF by TLC Giphy
5. Create space for some self-compassion.
It is extremely hard to navigate through the world right now. It is okay to struggle and to need to take a minute. Your feelings are valid and they are there for a reason. Take a rest when you're tired. Practice self-care when you feel burnt out. You got this.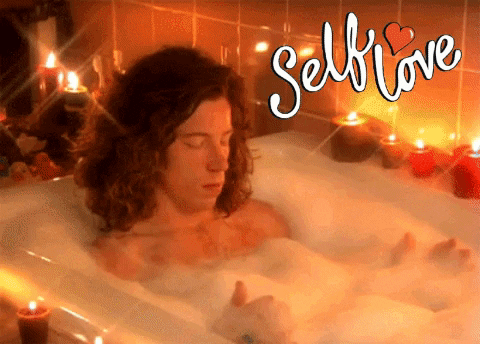 Shaun White Valentine GIF by MOODMAN Giphy