I was 16 when the iconic, bloody teen movie grabbed my heart. I'll never forget it. I was bored one rainy weekend and decided to watch a light, funny, un-serious movie. I thought "Heathers" would be a great choice judging by the cover. What a surprise I was in for!
"Heathers" is a constant on my list of movies I watch yearly, but I end up watching it much more. There is always some new witty line or outstanding brooch that catches my attention. And it never, ever fails to satisfy my hunger for the weird and outlandish. So, after many viewings and much love, I give you yet another list of reasons "Heathers" is forever important.
1. Winona Ryder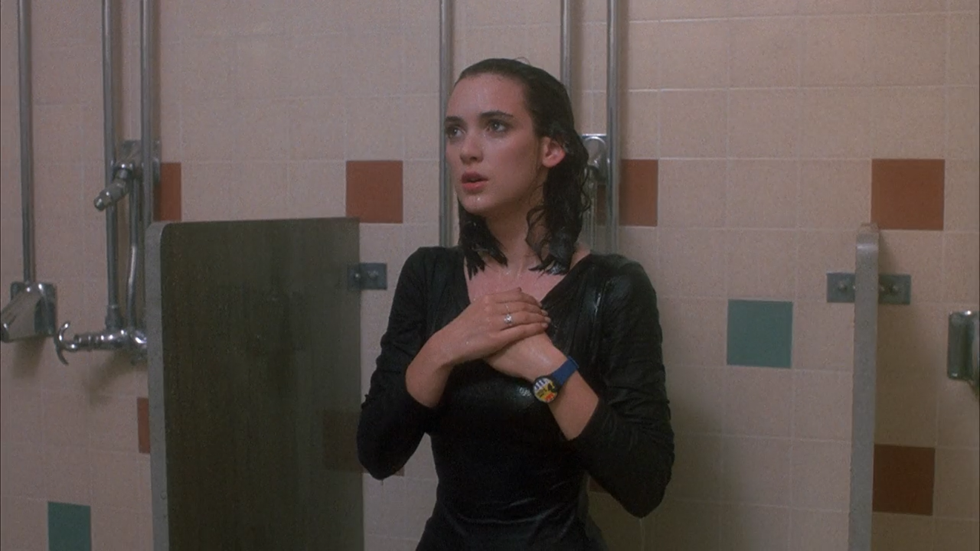 Believe it or not, the writer of "Heathers" originally thought Ryder wasn't pretty enough to play his heroine. Thank goodness he changed his mind, because not only did Ryder kill it as Veronica, but the character put the actress on track to become the cool, beautiful, alternative girl of the nineties we all know and http://theodysseyonline.com/hollins-university/winona-forever/281316love. Her biggest role before this 1988 cult favorite was as Lydia in "Beetlejuice", not really a part lining Ryder up for the "pretty" characters she would play down the road in movies like "Edward Scissorhands" and "Age of Innocence." "Heathers" allowed Ryder to have her pick of the hardcore, dark films ("Girl, Interrupted", "Bram Stoker's Dracula") and classic dramas ("Reality Bites", "Little Women") down the road in her career, with Veronica perfectly setting her up as a balance between beauty and quirky, misunderstood hero.

2. The fashion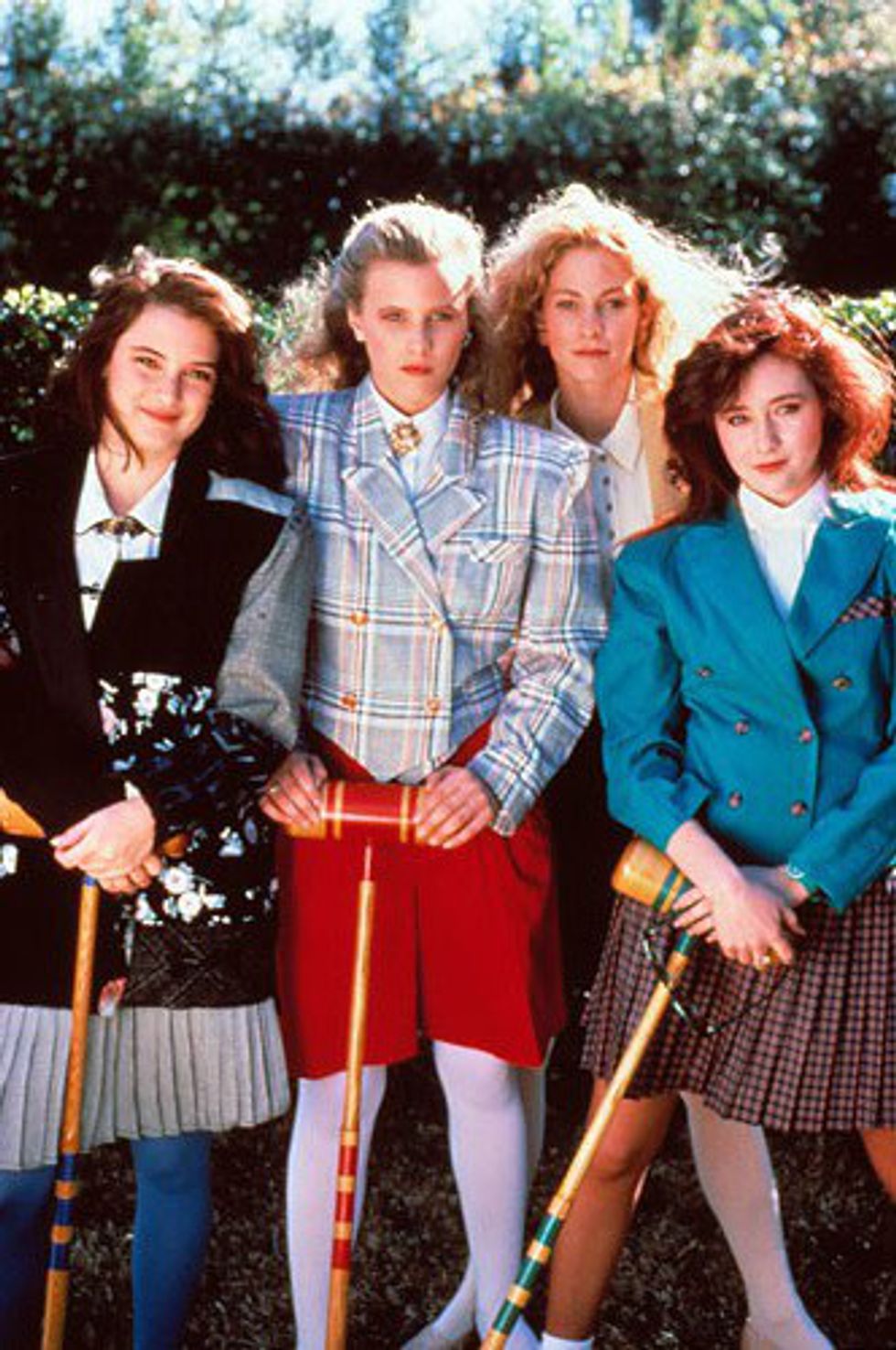 I think we can all agree hair and shoulder pads that big should remain in the eighties, but there is something so delicious about the costuming this movie. The looks are outrageous and so overly coordinated that you can't help but love them. Everything from the giant scrunchies to J.D.'s leather jacket take this movie to a new level. And that iconic monocle?! Coolest. Accessory. Ever. Never have I ever wanted so badly to run around in a plaid blazer and a bright red pleated skirt in my life. Any movie that makes me want to wear looks I initially thought were a fashion faux pas gets an A+ in my book.

3. Language, language, language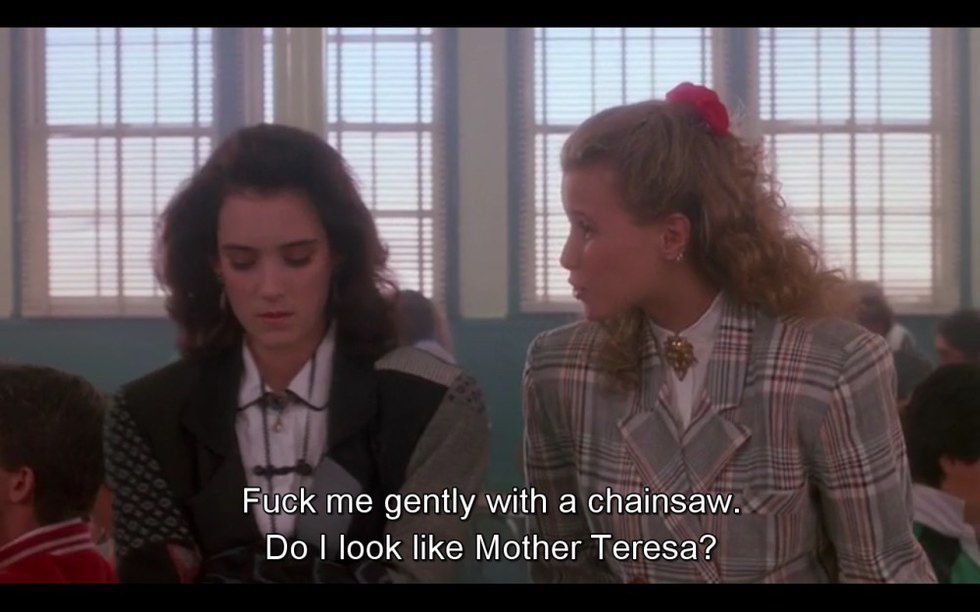 In order to separate the world of "Heathers" from ours, the writer made the brilliant move to create language specific to that world. Not only does this speak to the reality of high school, where each generation of teenagers creates their own vernacular, but it pushes the audience to constantly remember the satirical, far-fetched reality they're in. The words the characters use blend in perfectly with the writer's artistic vision for the film. Also, did the language of "Heathers" lead to the writing of phrases we all know and love from "Clueless"? I'm going with a big yes to that one.

4. It takes the high school movie and exacerbates it to excruciating levels.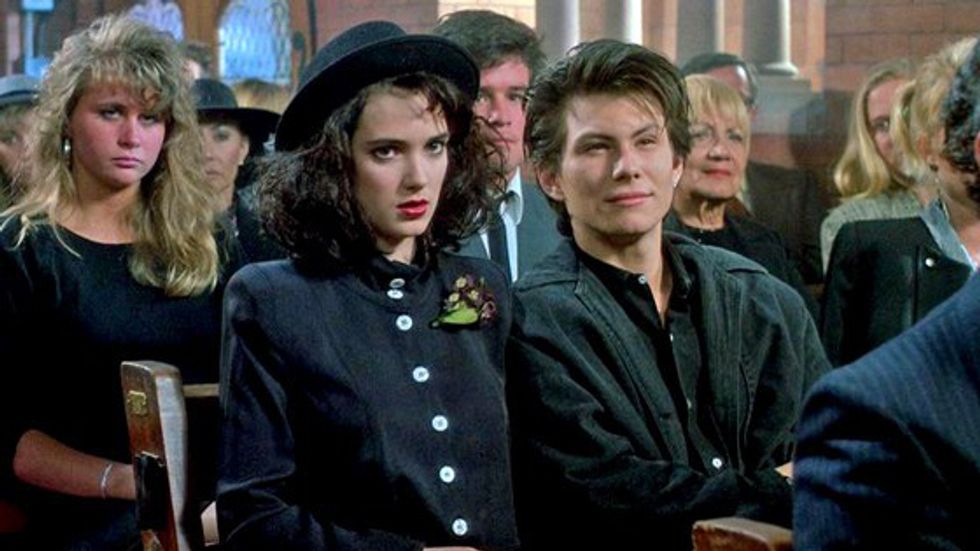 Much of "Heathers" is about is taking the American High School Experience™ and pushing it to extreme possibilities. In Westerburg High School members of the mean girl clique are so identical they have the same names, profanity is incredibly violent, and the status quo means more than basic human decency. "Heathers" takes the dangers of following the cool kids and multiplies it to every parent's worse nightmare. Even though the croquet, outfits, and angsty voice over are cute, the soul theme of the film is about the groupthink we all saw and experienced in high school.

5. It has the perfect ending.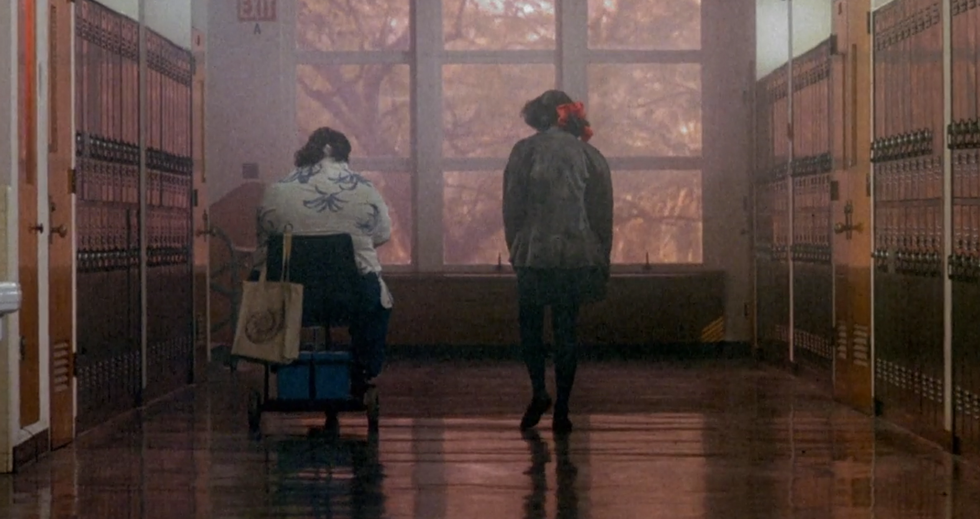 Sure, there was an attempted school bombing, and yeah, we get the worst way to light a cigarette ever, but I can't think of another high school movie that ends without the male and female lead getting together. "Heathers" completely veers away from that trend and ends with Veronica leaving the school freed from tumultuous high school terror with the one person she needed the entire film: a true friend (#girlfriendship5ever).