As a Senior at the University of Florida, I can say walking to classes has been the best way to start my schedule.
When I was a Freshman, I was uncertain as of how I was going to make my way to class on such a large campus. I have used the bus a couple of times, but I rather walk on my own pace, not just to get to discover fantastic parts of campus that you wouldn't see by bike or by bus, but to avoid spending time searching for the perfect parking spot.
That is why I wanted to share five reasons why you should start walking to classes.
1. Exercise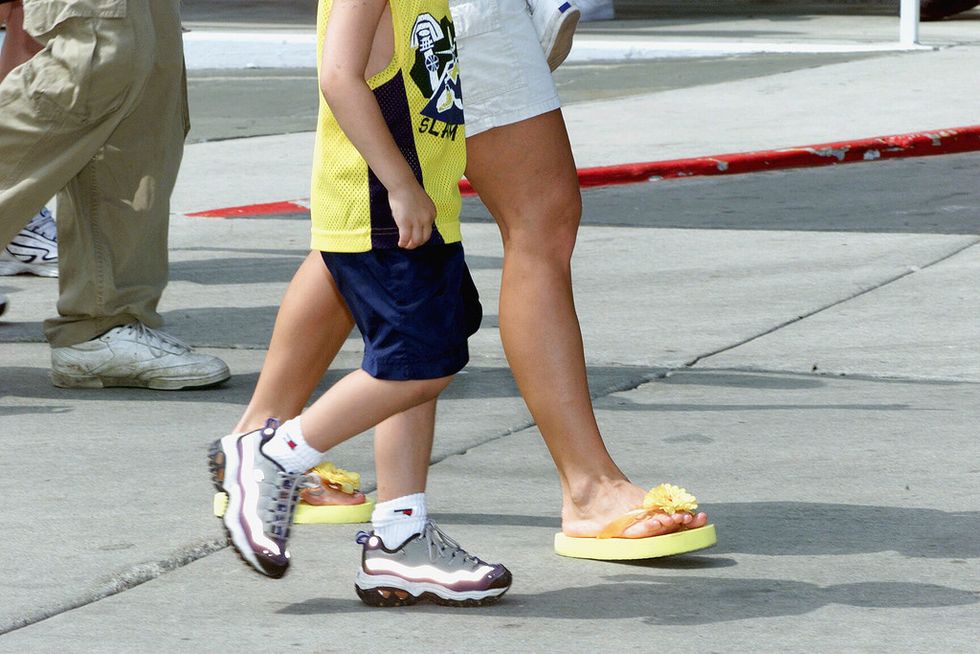 Walking at 2.5 mph for 2 miles, on average burns about 125 calories for a 115-pound person, 180 for a 165-pound person and 218 for a 200-pound person. Assuming a student would walk 2 miles in a total of 5-days a week and they weighed between 115 and 200 pounds they could burn anywhere between 900 to 2,500 calories walking to class each week. By walking on UF's campus every day to your classes will shed those unwanted pounds.
2. Scenery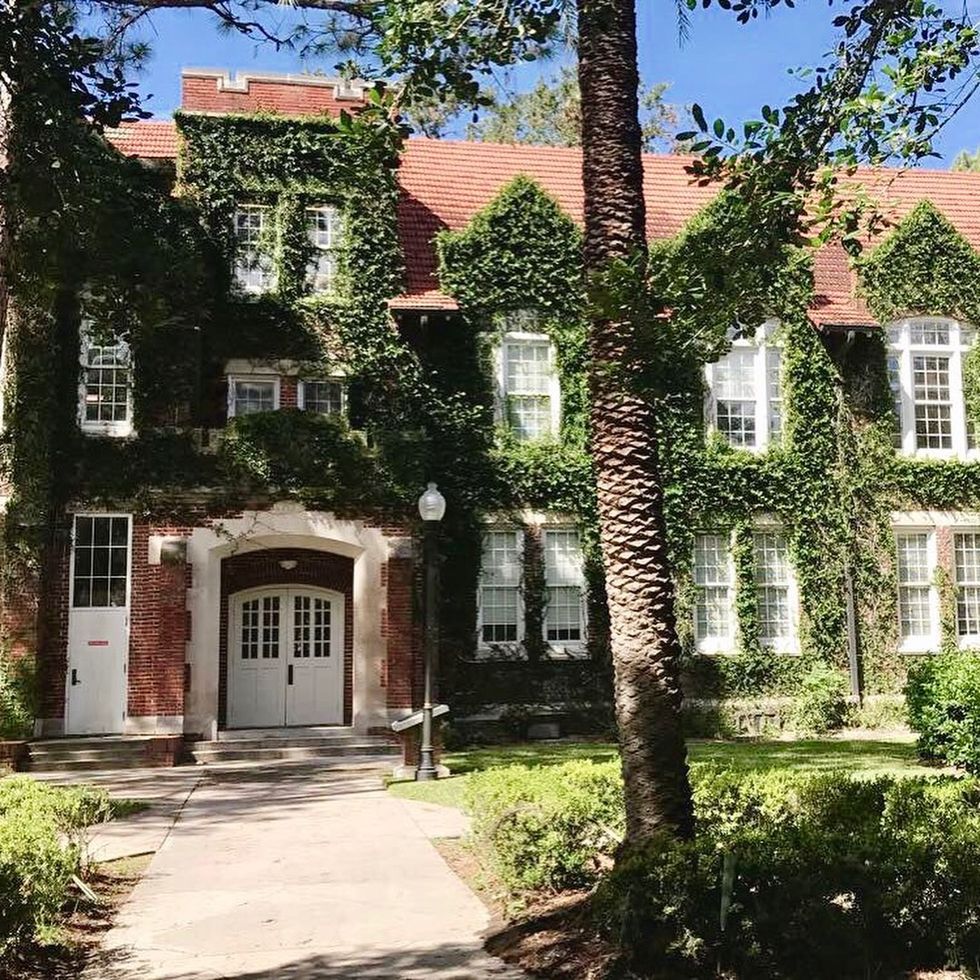 Isabella Niño
We all know, the natural beauty that the University of Florida offers, that is why is considered the most beautiful campus in the nation. Why would you pass up walking across the Plaza of the Americas or Century Tower? Not all campuses have the privilege of having natural elements to their campus, that is why we should consider this when your walking distances between areas.
3. Goodies around campus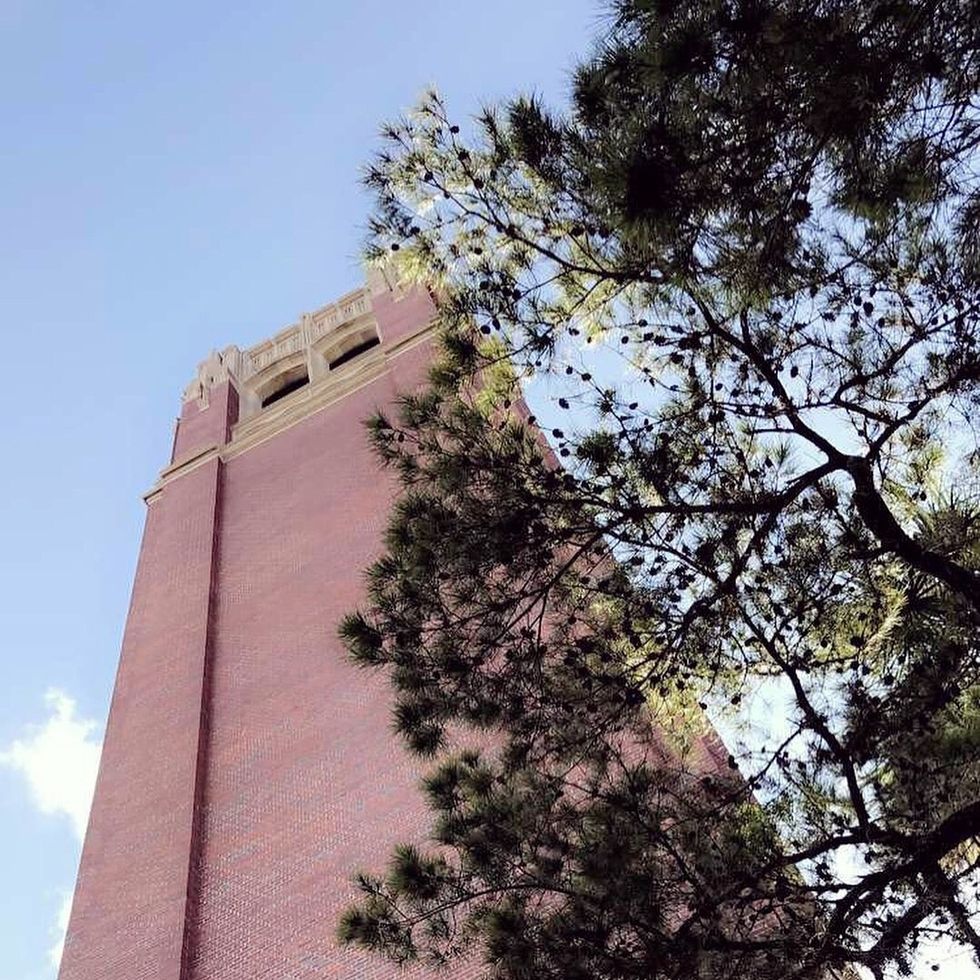 Isabella Niño
It's no secret that college students live for the free stuff given on campus. At least once a week you are sure that there will be an event that is giving coupons, free food, or even a t-shirt. This is a great opportunity to stack your goodies and help different organizations with their simple survey questions.
4. Get in touch!
Walking to class is definitely the best time to catch up on some calls. Calling home or your friends can be the perfect time since there will not be any noisy distractions in the backgrounds. Also, when they ask you what you are doing, you can say you are walking to class feeling responsible and accomplished.

Influence your community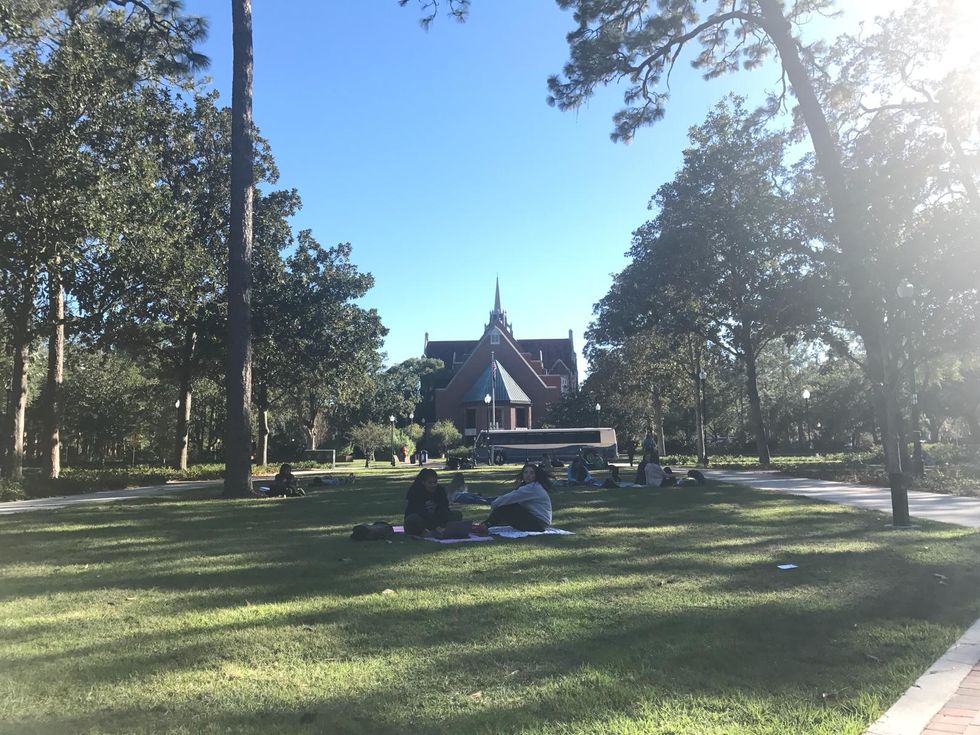 Isabella Niño
By walking to class, you can see how the campus has improved or notice things that need to be fixed, providing this feedback to your neighborhood can make the community better. Also, you can see what other students are working on and maybe try to offer your skills, in whatever they may be.
Walking is just a part of life we are going to have to deal with. And it can pleasurable since we as UF students are lucky to be able to enjoy such a beautiful and well-maintained campus.