It's been a guilty pleasure of mine ever since I can remember. I can picture watching the first seasons of "Survivor" on Sunday nights and cheering for my favorite contestants on "American Idol" back in elementary school. From the very first season of "The Bachelor" and to watching "Jersey Shore" in my middle school days, I've been following various reality television shows for years. As much as we hate to admit it, it has become satisfying to live vicariously through the Kardashian clan. Knowing all along that this is nothing close to actual reality, you just can't help but indulge in the shows for an hour each night. The obsession has gotten even worse in recent years given the fact that we have Netflix now allowing you to binge-watch your favorite shows.
Fame. That's what we envy in these people. We watch them day in and day out doing everyday tasks that we also participate in. But, for a split second it runs through our head that we can some day transform from ordinary people to the rich and famous. Just take "Duck Dynasty," for example, a small-town family from the South made it big with their duck calling business. They were awarded with a reality television show following their lives filling the viewers with motivational Christian values and allowing us a glimpse into their lives. The show is not all about drama and material things, but is driven by deeper meaning. It's also pretty damn funny whenever anything comes out of Uncle Si's mouth. I strongly recommend.
When I see people hating on reality television and judging me for watching it all the time, believe me, I totally get it. It's something you either love or hate, and there is no in between. I think it's important to give it a chance, too. You never know what show you'll come across that will leave you sitting on the couch for hours on end stuffing your face with food.
Even if you're not a religious reality television viewer, these are a few of the reasons why I think watching the shows could be good for the soul!
1. It distracts you from your own problems for a bit.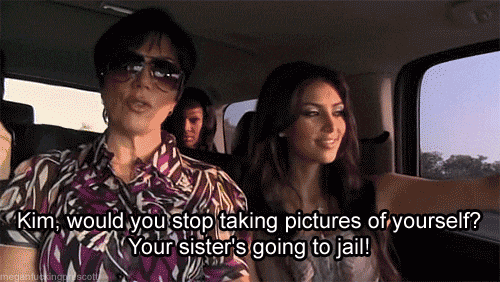 Life is stressful for sure. When you've had a really crappy day leaving you with the sinking feeling that the world is truly against you, watching an episode of your favorite reality show might just do the trick. There is bound to be a conflict on every single episode, some minuscule while others tearing the entire family apart. Your problem may be greater for sure, but at least you can get a laugh out of someone else's problems or simply forget about your own for a little bit. We crave distraction and this is the best medicine.
2. It makes you feel like a certified genius.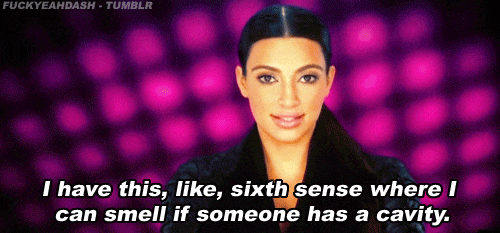 Some of the things that come out of many of these stars mouths have you giggling. Sometimes the stupidity gives you reassurance that you're a little smarter than you think you are. A filter is definitely something many reality stars lack, which is one of the reasons we tend to love them. But, this lack of a filter also gets them into trouble sometimes when they say things that make absolutely no sense. So, next time you're feeling unintelligent, turn on an episode of "Keeping Up With The Kardashians." You'll feel like you graduated from Harvard.
3. It reminds you to not take life too seriously.

Even though you can't always afford to go on these beautiful, extravagant vacations that these families get to do, you can still take something away from the experiences. Many of the shows remind you time and time again that family is everything. No matter what life throws your way, good or bad, family should be there through thick and thin. They also remind us to never let life get too serious, because that's when you stop living. As Khloe Kardashian says, "You have your whole life to be old, but you only have a few years to be young." So drink some wine and enjoy times with friends and family. You will only regret the experiences you don't partake in.
4. It allows you to get your fill of drama.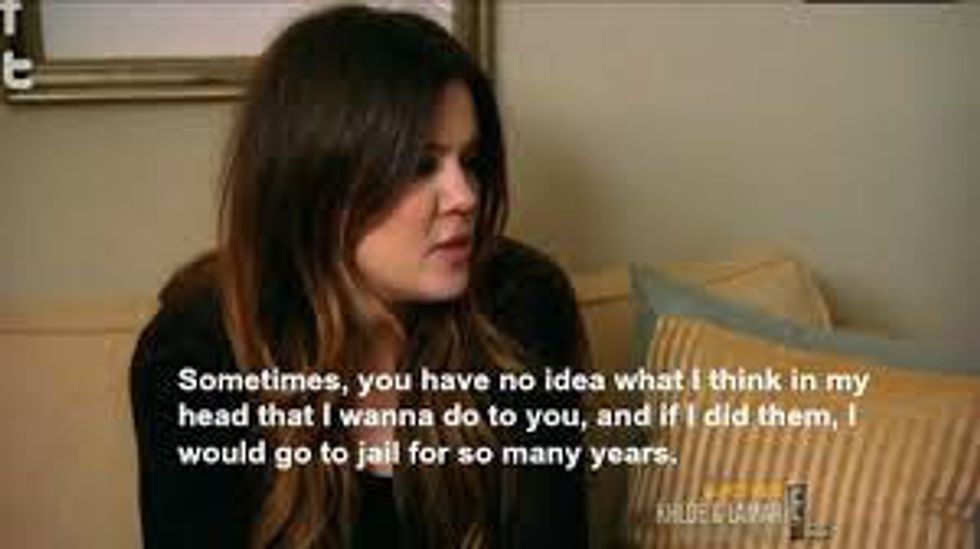 As much as we hate drama, as humans, we also tend to crave it. You might be thinking that makes absolutely no sense. But, it's true. You don't want to be in the mix of the drama; however, you love to witness it all going down. Some reality shows are solely based off girl drama. That's not necessarily my cup of tea, but other people love to watch a good cat fight going down on "The Real Housewives of New Jersey." My favorite drama is when the Kardashian sisters throw shade at one another, but you know it's in a joking manner. Khloe is my spirit animal.
5. It always leaves you laughing.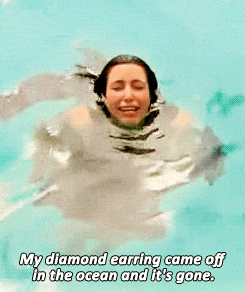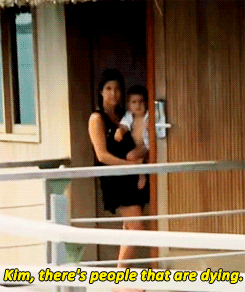 If you aren't laughing at least once or twice during a show, then why are you watching it? You can't be enjoying yourself if you aren't laughing. Sometimes these reality stars are so dramatic and wrapped up in themselves that you can't help but to laugh. When Kim's diamond earring fell off in the Mediterranean Sea on their extravagant Greece vacation, I was literally rolling on the floor. The whole family and everyone watching at home were just like WTF. Like I said before, life gets too serious sometimes. But giving yourself a reason to laugh can do amazing things.