There's a lot of emotions when it comes to moving away from home for the first time. One of the main differences is you'll now be sharing a tiny cider block lined room with a stranger. Most schools give you the choice to choose your new roommate, but personally, I think it's better to go random and here's why.
1. It saves your time.
You've just made possibly the biggest decision of your life so far: deciding on a college. You've also probably just joined your university's accepted student Facebook page and maybe joined a couple of GroupMes. All of this can be kind of overwhelming, especially when you're on a deadline to find the perfect person to live with.
My advice would be to eliminate this unnecessary stress from your last few weeks of High School. Enjoy your final few days at school and all the excitement that comes with graduation without spending time reading numerous posts of people advertising themselves to potential roommates.
2. You're definitely going to meet other people.
Your roommate will most likely be the first person you meet at your new school, but they aren't going to be the last. Those first few weeks are gonna be full of new introductions and trying to remember people's names. Eventually, you are going to meet your own group of friends, whether it's in a new club or organization, other people who live on your floor, or even your roommate.
No matter what you will find your place on campus.

3. There's no blaming yourself if something goes wrong.
It's completely normal to want to be friends with your roommate right away, but sometimes it doesn't go as planned. There's always a chance that the two of you will bond right from the start, but sometimes it takes longer than expected and that's okay too.
Maybe you'll have the picture-perfect college friendship you see in the movies right away, but there's always a chance that friendship never comes. However, since you didn't spend hours of your time searching through the numerous posts on Facebook trying to find someone who lined up right with you, you don't have to blame yourself.
However you two were matched up it wasn't thanks to either of you, so no matter how the year goes, you can keep your conscious clear.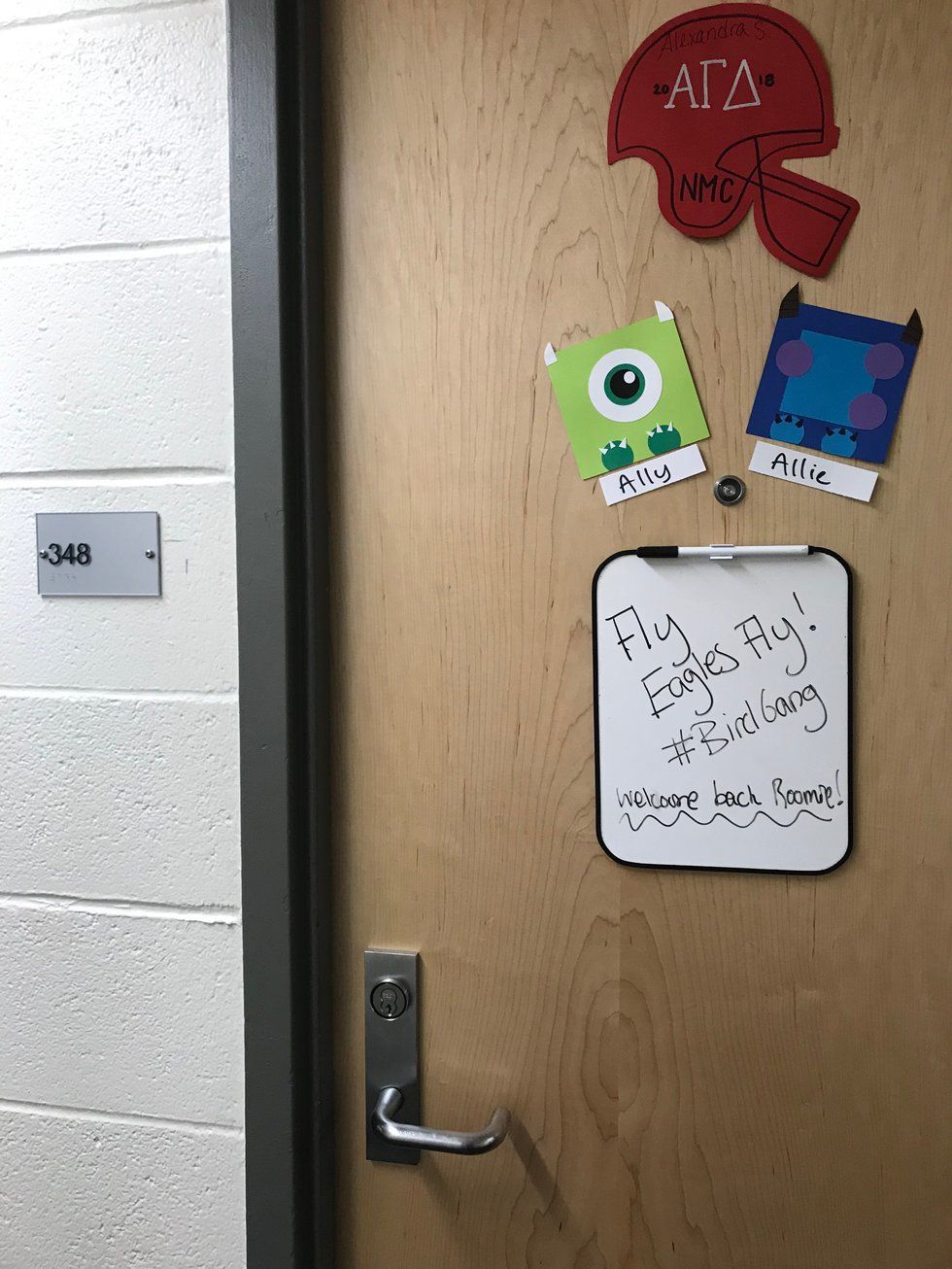 4. Remember you both went random.
So you've been placed with some other random human for the next nine month of your life. But remember your new roommate is in the exact same position you are. You're both far away from home and don't know anyone here, or at least anyone well enough to room with them.
Whatever the reasoning may be you both chose the same school and decided to let the fate of your roommate be placed in someone else's hands.
5. Lastly, it's your choice.
Whether you choose to go random or not it's up to you. Neither guarantees a successful freshman year or a new best friend. In the end, it all depends on how you want to find your roommate and that's a personal choice.
Cover Image Credit: Allie Slagter