Its Hallo-weekend and the place to be is the University of Wisconsin-Madison. People from all over the state of Wisconsin decide that Madison is where the true party is at. It is not surprising to see people from your hometown that traveled hours from their colleges to get a taste of what the Halloween scene is like at the best campus in Wisconsin. If your debating where to celebrate your Hallo-weekend, here are five good reasons you should spend the 5 day holiday here in Mad-town:
1. Badger Games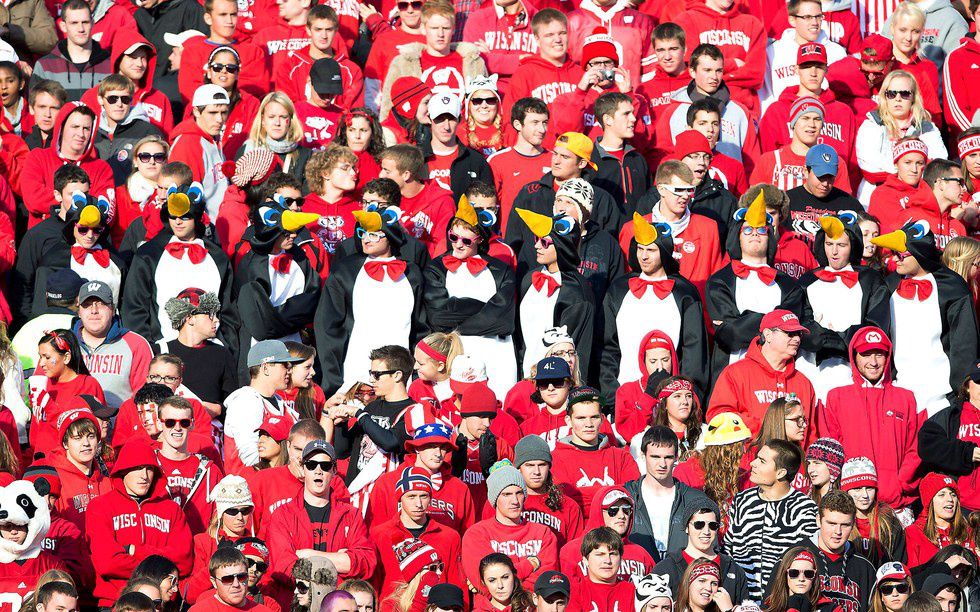 Every Badger Game is its own holiday, but when its mixed with Halloween, thats when the true party starts. One of the costumes for the night has to be Badger color related. Wearing a costume along with Badger gear to the game is a must. Don't get too big of a costume though. Nobody likes a person taking up two spots instead of one. And don't think not dressing up is cool, even Bucky the Badger dresses up in multiple costumes throughout the game.
2. FreakFest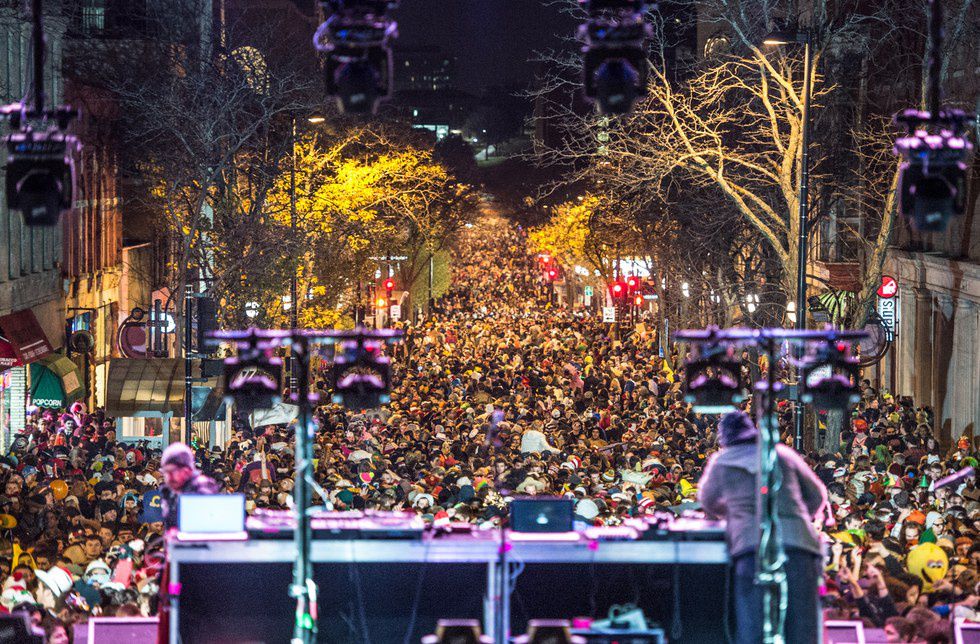 The second main event, besides the Badger game of course is FreakFest. If you want crazy on Halloween, the place to be is State Street. Over 100,000 people dressed up in costumes is an experience that has to be held in person. Not only is the music good, but the costumes are better. There are so many people its almost overwhelming, but you can't be claustrophobic if you want a good view of the main stage.
3. Parties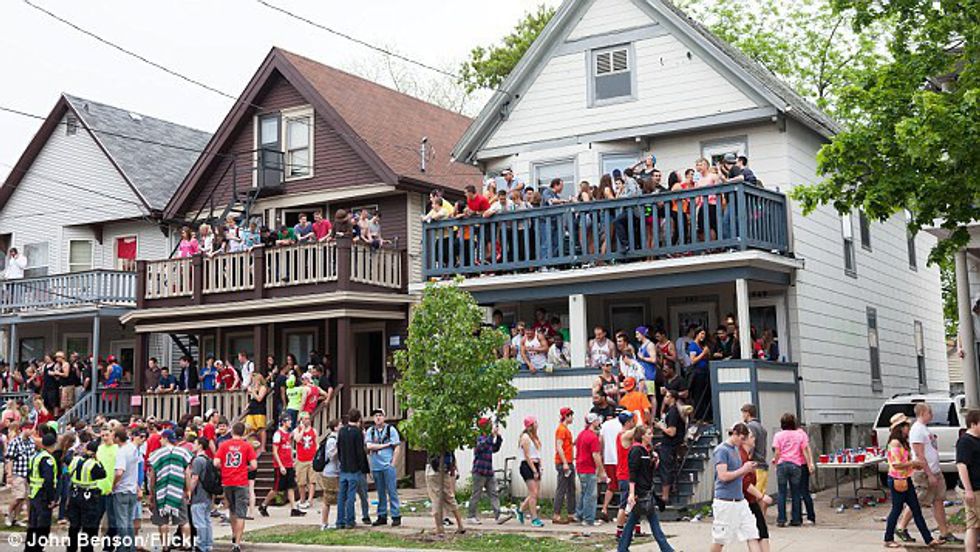 The game starts at 6pm? Well its already 10 am, where's the keg? "Pregaming" in madison before Badgers games means breaking out the cornhole toss and beer pong tables for a tailgate at least 8 hours before the game takes place. Making it to the game is the real success. By the time it's over, you have to start all over again for Freak Fest. It's not just a night of going out, it's a whole day.
4. Costumes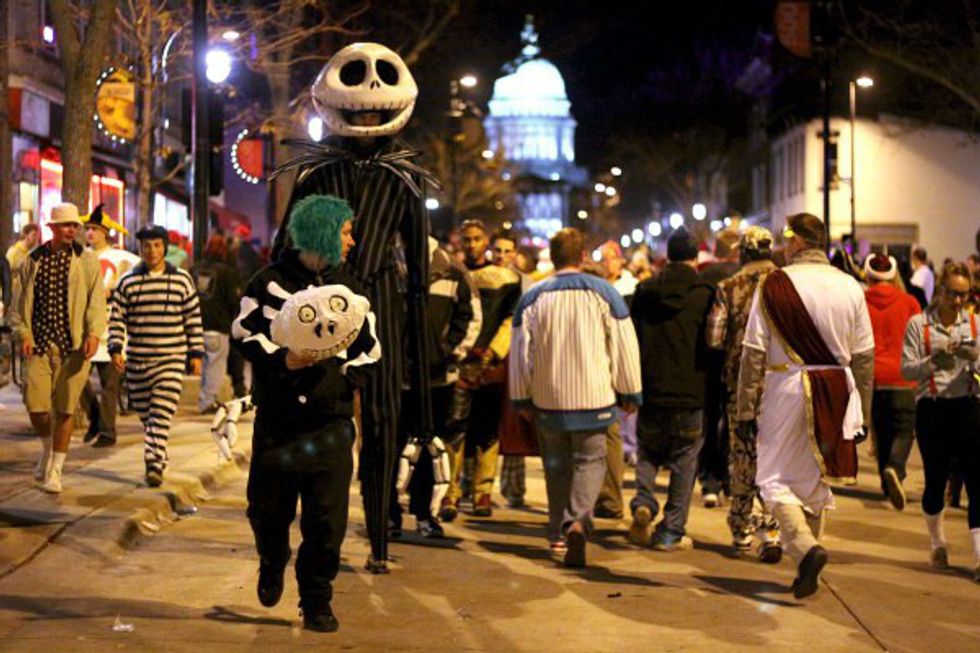 5 or 55, if you don't dress up be prepared to get some looks. From the most basic devils and cats, to frightening masked, characters, the adorable couple costumes, and even yes the Oxi-Clean man, every type of costume possibly imagined can be found walking the streets of Madison. Coming up with something truly original takes a lot of creative juices. Taking about three weeks to perfect every part of your costume is key.
5. Atmosphere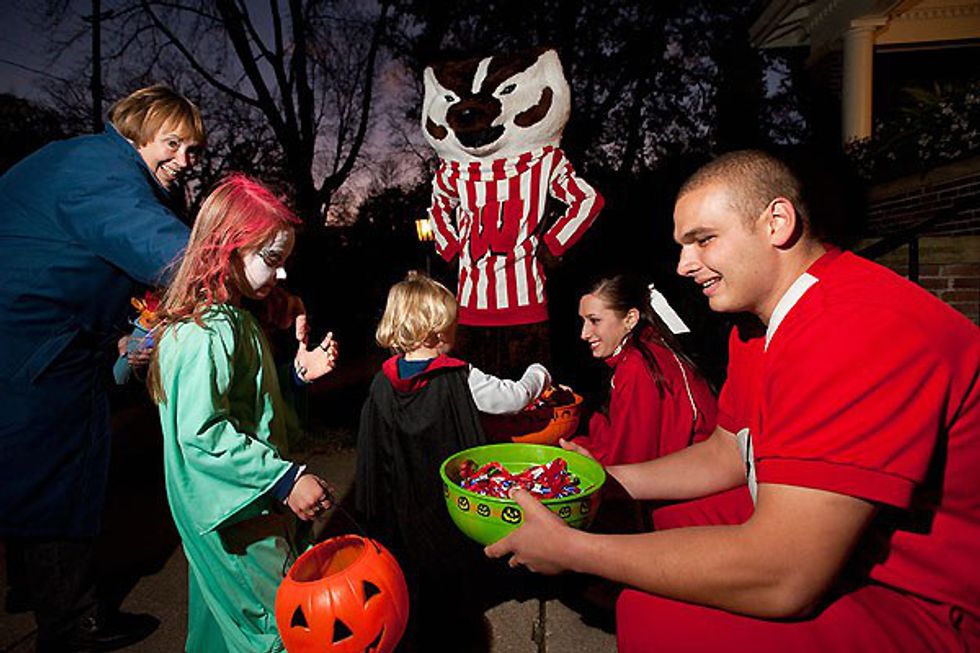 In all truth, Madison is the best place to be for Halloween. FreakFest is just one part of a whole mixed bag of goodies Madison has to offer. Everyone gets into the Halloween spirit and the vibes are something that needs to be experienced. If you have even the slightest desire to check out what its like in Madison on the coolest holiday of the year, come and see it for yourself.