"Come up to the lab, and see what's on the slab." My favorite Halloween tradition has always been to go see a live production of The Rocky Horror Picture Show. If you've been, then you know how absolutely wonderful it is. If not, then here are 5 reasons you should ABSOLUTELY go see it.

1. Everyone is really accepting
Rocky live has always been an incredibly good place to go if you feel you need a place to be yourself. You can dress as modest or provocative as you want and no one will care. It's a welcoming environment where you can just be happy. All races, genders, sexualities are welcomed.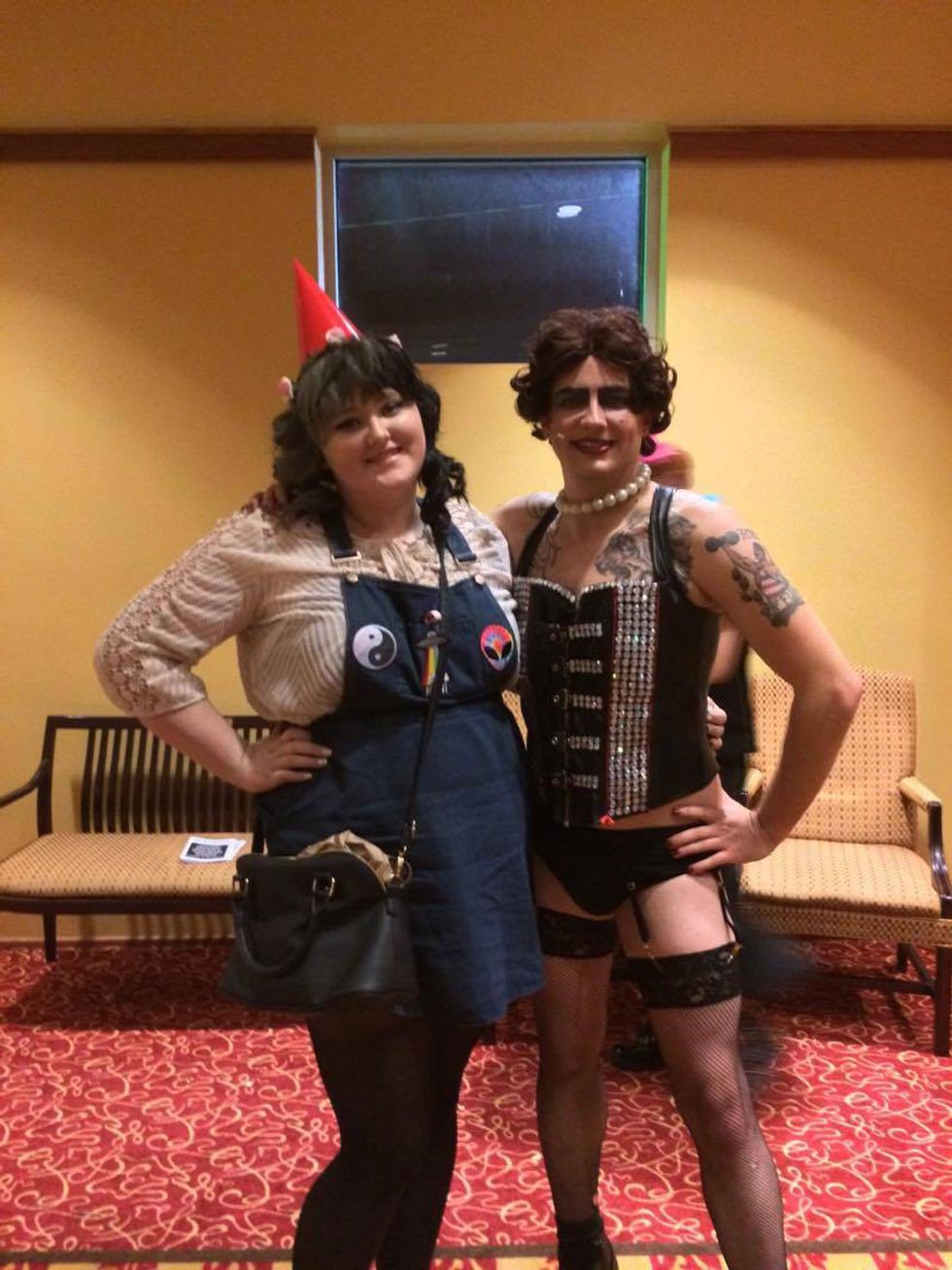 2. It's a hilarious show, especially with the audience call backs
Audience participation is key in live shows of Rocky. Not only do you get various props to throw and interact with (prop bags are usually available at a small fee), but you also can yell at the actors and narrator. Things like constantly yelling at the narrator to "find his neck" and throwing pieces of toast during the dinner scene when Frank says "A toast!" The call backs truly make the show much funnier and enjoyable.
3. Supporting local theater is important
Local theater is something that is wonderful but under funded, especially high school theatre. It costs a lot of money to put on a show, and more often than not local theater kids spend months fundraising just to be able to afford costumes and props. Most of the stuff is even paid for out of the pockets of the actors and director. Take a look at the Benton Consolidated High School "stage." Amy Cocke, a fellow Odyssey content creator, is quoted as saying, "99% of the school year, it's covered in unmovable sports equipment, and we have to schedule use of our stage around sports. It doesn't even have lights!" Tickets can often be a little pricey, but when you think about the fact that they're trying to make back all the money they've spent of the production, it's quite evident that it's completely worth it.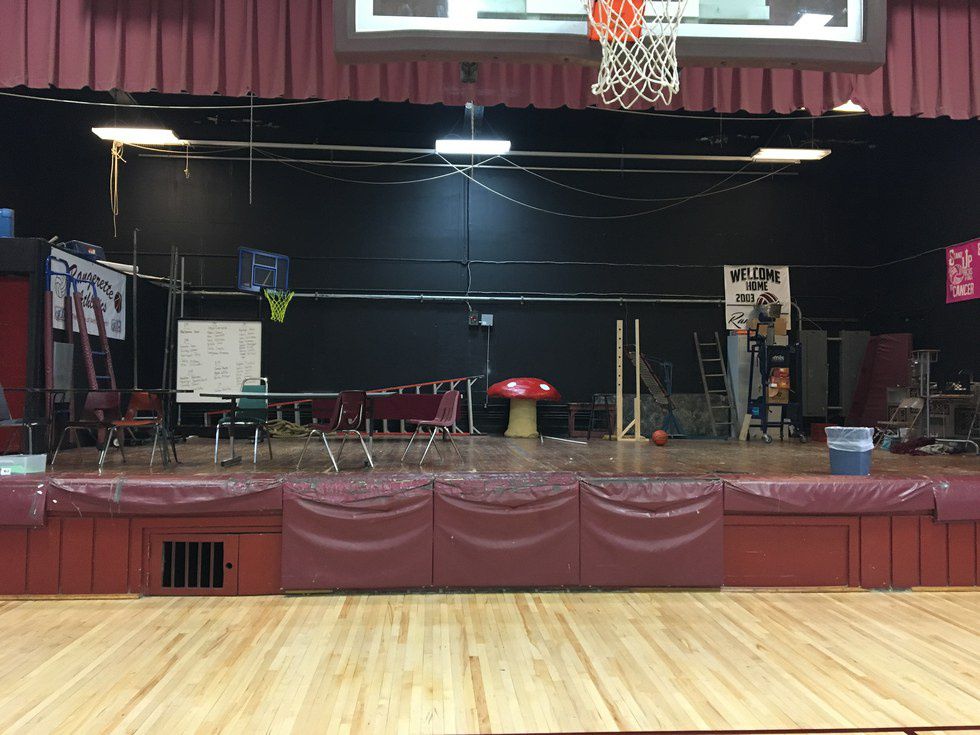 The stage at Benton Consolidated High School
4. Supporting the LGBT community
The show follows a queer cross dresser from the planet "Transexual Transylvania." Live shows are where members of the LGBT community can dress and act themselves without having to be afraid of judgement. There are lots of gay/bi/pan/queer trans people, and we need to take time to recognize and support them.
5. The live shows are much better than sitting at home and watching the movie
When you go to the live shows, you're paying for the experience. You're paying to see actors who have put their blood, sweat, and tears into the production. They have dedicated months of their lives into putting on a show for you. You're paying for the incredible memories you'll make. Not to mention the fun you'll have after the show at the nearest 24-hour diner (which is almost tradition in itself to go after seeing RHPS Live). It's an altogether amazing experience and something that everyone can enjoy.