If you dream of stationary during your power naps between classes and if you look forward to August just for the sole reason that the back to school section is up, then you may be a stationary nerd. I find myself falling into this category. I am in my own personal heaven right now, everywhere I turn when I go shopping I see notebooks, pens and my absolute fave...sticky notes.
Most stationary nerds covet one very important book. We hold them close to us as we sleep, greet them every day when we come home from work, and tell them what we do all day every day. This book is a planner. For those of you non-believers, I am going to have you holding your own as soon as possible with these reasons why you should become a planner addict.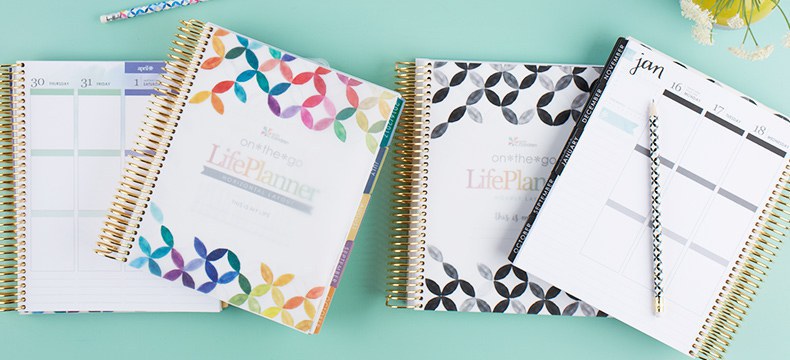 1. They are way cooler than the ones you were forced to use in Elementary school.
Back in the day our teachers made us write down our assignments in our "agendas." Forget those days of white and green ugly agendas that. Planners now are way cooler and come in a variety of colors, sizes, layouts and designs. One of the most popular and visually appealing is Erin Condren's Life Planner. Her planners come in an academic layout or a normal yearly layout (January - December) and can be purchased in either a 12 month or an 18-month length. She has three different designs: hourly, vertical or horizontal. She allows you to completely customize the look of your Life Planner inside and out. Check it out here: Erin Condren Life Planner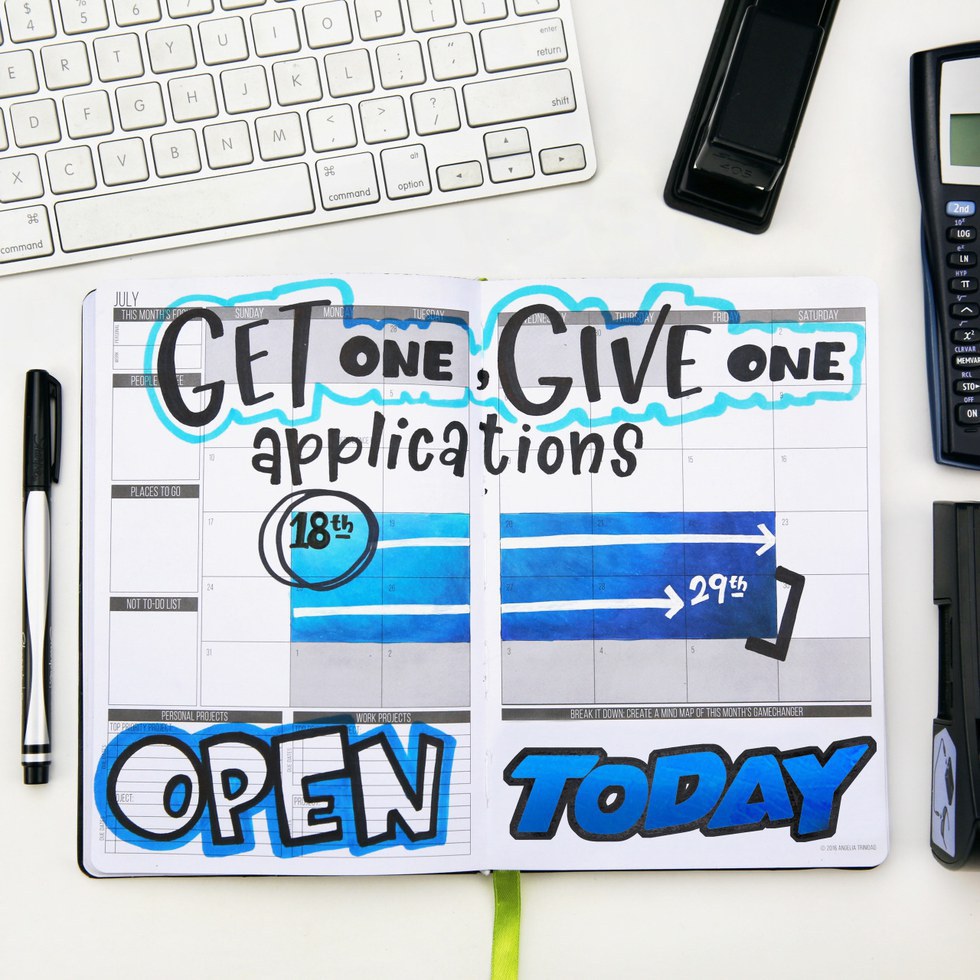 2. You can help out students in need.

Some students can't afford these fancy planners with their soft covers and amazing paper. Angelia Trinadad, CEO and founder of the Passion Planner, has a giveback program for underprivileged students called Get One, Give One. For every Passion Planner that is sold, Angelia gives a Passion Planner to someone in need. During her 2016 Kickstarter, Angelia went above and beyond her Get One, Give One program and bumped it up to a Get One, Give Three. If giving back is in your blood read about Angelia's story here: Passion Planner Story


3. Etsy is full of cute stickers for your planner.
If you haven't heard of Etsy, then prepare for your life to be changed forever. Etsy is a website where artists, craft enthusiasts, and the average Joe can sell their handmade creations. Etsy is THE place to go for all of your planner sticker needs. Sellers make stickers for every occasion you could imagine. Do you love crazy holidays? How about buying a month full of national whatever day stickers. If you are a college or high school student who loves keeping track of their assignments, look for assignment and reading stickers. Just like stickers? You can find anything you could possibly dream of in sticker format. Say goodbye to your part-time job paycheck.


4. You will never forget anything ever.
After you purchase your planner and add all of your assignment dates, school breaks, club meetings and work schedule you will feel so relieved to finally have a place to keep all of your dates to remember in one place. You no longer have to fret over the piece of paper you scribbled down the date that your research paper is due, it's in your planner. Did you finally ask out that cute kid that sits behind you, I bet you wrote down when and where in your planner.
5. There is a planner out there for everyone.
No matter your budget, lifestyle, or size preference (size DOES NOT MATTER) there is a planner in the stationary world just for you. They make so many different kinds that there has to be one to fit your needs whether you are a stay at home mom, college student, or an avid adventurer there is a planner sitting somewhere for you. All you have to do is open up Google and explore!