We've all heard about how dangerous Pitbulls are and how they don't make good pets. I find this to be interesting, considering that my dog is an American Bullldog Pitbull Mix. As a person who owns a dog who is part of the Pitbull breed, I believe Pitbulls are misunderstood. Any dog can be considered dangerous.There are horrible stories that involve Pitbulls, but that doesn't mean all Pitbulls are dangerous. Here we a few reasons Pitbulls are a misunderstood breed.
1. They are family orientated.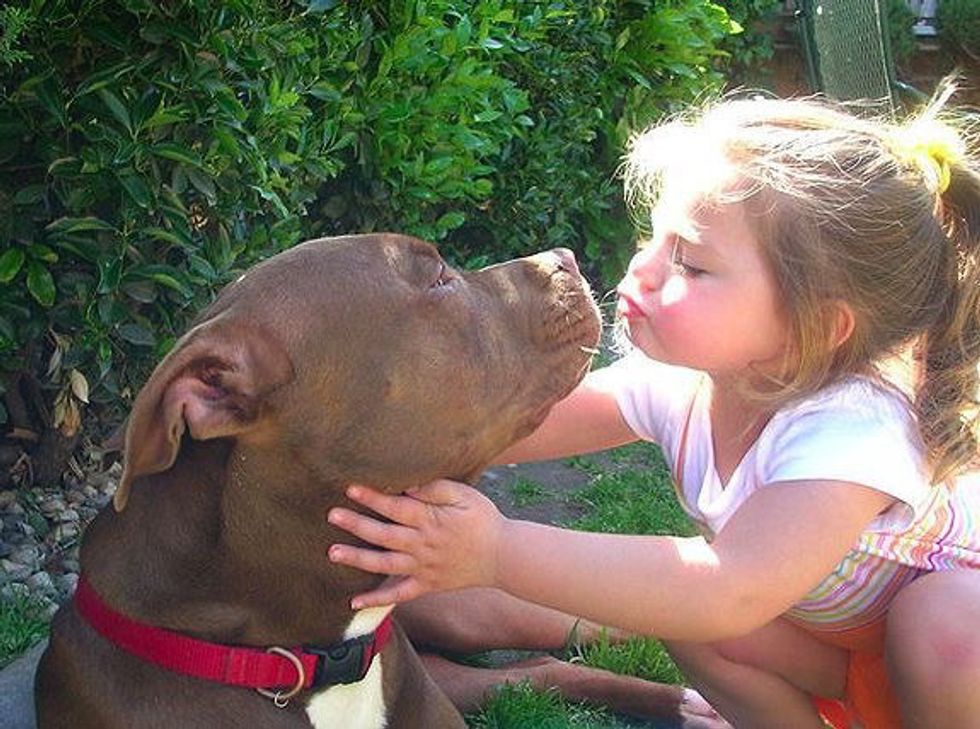 Most people when they think of a dog to add to their family, they think of a Golden Retriever and don't really think Pitbulls do well as a family dog. If you take an a dog as part of your family, they become a family dog. Pitbulls can be family dogs long as you treat them as part of your family. My dog is a dog who loves people and spending time with each one of our family members.
2. They are friendly and playful.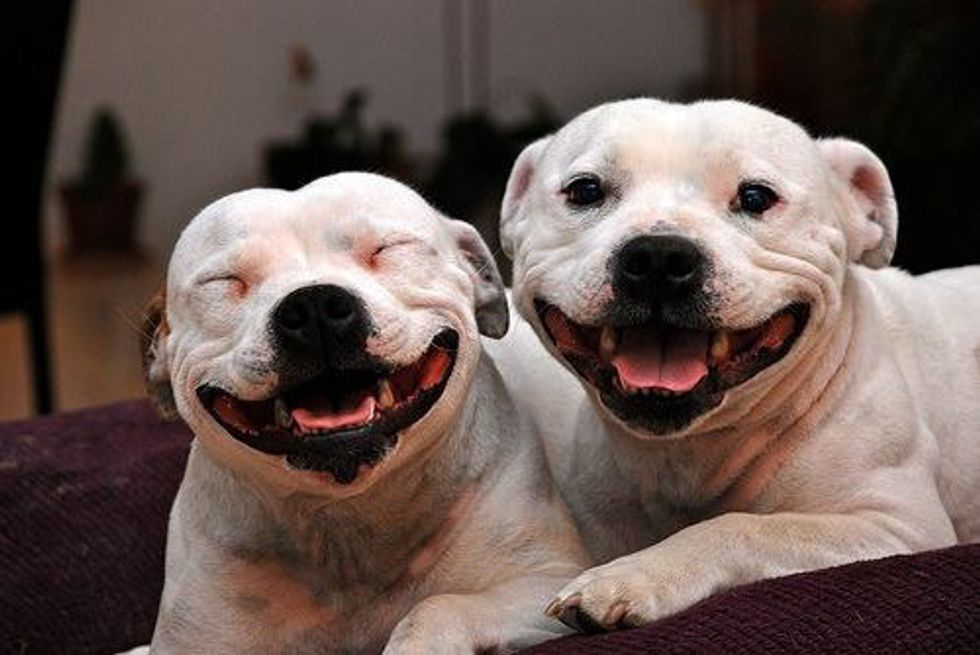 Yes-- Pitbulls can be friendly and playful. There are misconceptions about Pitbulls in that they are aggressive animals who can turn on their own owners. Although there are stories like this about Pitbulls, it does not mean all Pitbulls are like this. If you train your Pitbulls to be friendly animals, they can be the friendliest dogs. Sometimes, all these dogs do is run around and play with toys. Of course, Pitbulls enjoy playing with their owner until they get exhausted. Another aspect about Pitbulls that makes them friendly is that they put a smile on their face everyday!
3. They are caring and loyal.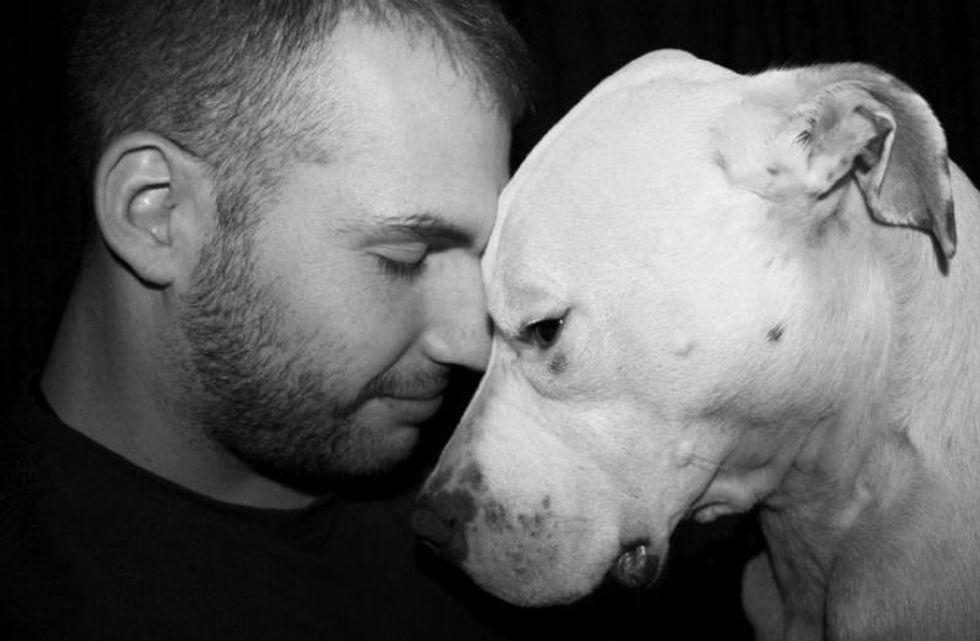 Whenever I think of a Pitbull, I think of a caring and loyal breed. Pitbulls do protect their owners from any danger as any other loyal dog would. My American Bulldog Pitbull Mix always knows when something is wrong because he will come to me and try to get my attention. Pitbulls really do care after their owners and show it by just being their for their owners or by trying to get their owners everyday when they get home.
4. Pitbull are goofy creatures.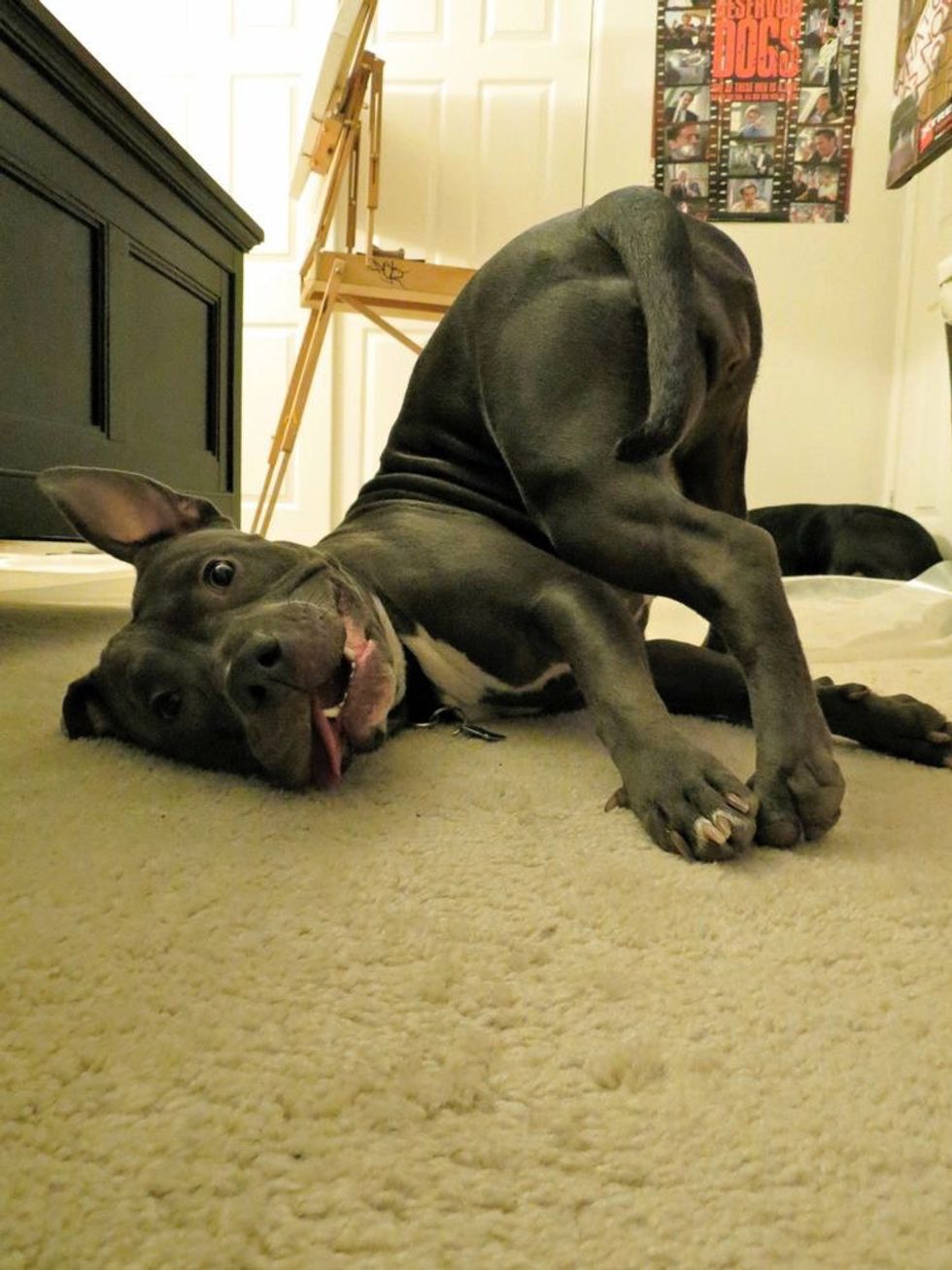 Besides the goofy smiles they put on, Pitbulls can be quite hilarious. They can such clumsy runners that they slip and fall but get right back up as if nothing happened. Whenever my dog does this, I can't help but giggle because of how clumsy he can be sometimes! They also can sleep in the funniest poses and make strange noises that makes you not take Pitbulls so seriously!
5. If you love them, they'll love you back.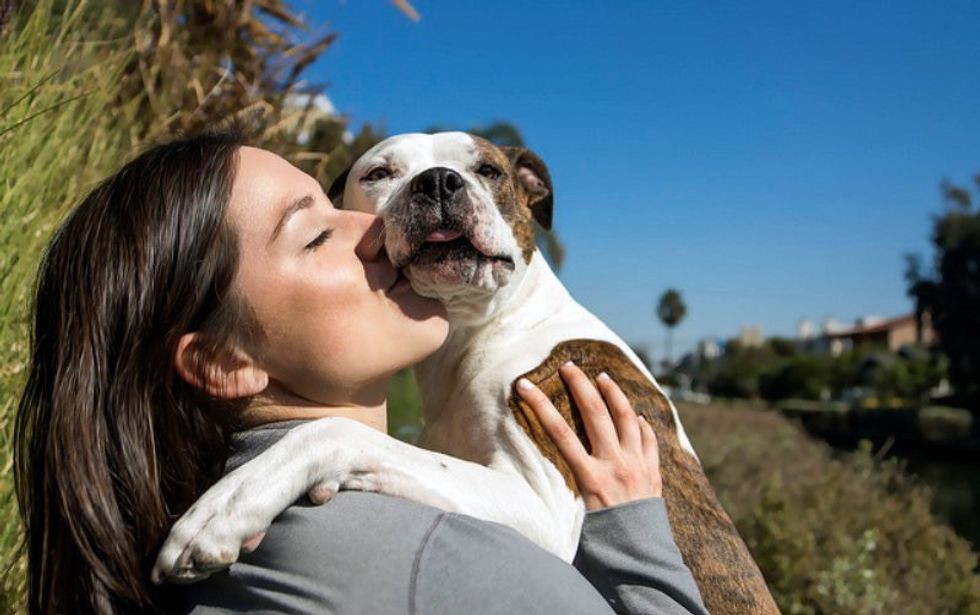 Pitbulls are loving animals who love to cuddle. If you're just resting, they'll come right up to and want to snuggle with you. Just because Pitbulls are stereotyped as dangerous and vicious animals, it doesn't not meant that they can't love or don't deserve love. A dog learns what the owner teaches them. In my opinion, there are no bad dog breeds, but there can be bad owners. Regardless of the type of breed of dog you have, if you love them, they'll always love you back.