In the words of Shangela, "Ha-Le-Loo Ladies!" And why are we saying ha-le-loo? Because this Thursday marks the return of RuPaul's Drag Race All Stars! We haven't had an All Stars season since right after Season 4, and this is the perfect time for a new one. If you haven't seen RuPaul's Drag Race, you're missing out, and now is the perfect time to start. All Stars seasons brings us back our favorite queens doing things they're amazing at, and gives them a chance for the crowns that are rightfully theirs (aka Katya Zamo deserved to win season 7 and we all know it). This show is everything, and this article is my formal invitation to my viewing party I'll be having every Thursday for the next few weeks. Since most of the All Stars 2 queens are from season 5, Here are 5 reasons why you should be watching RuPaul's Drag Race.
1. Diversity in race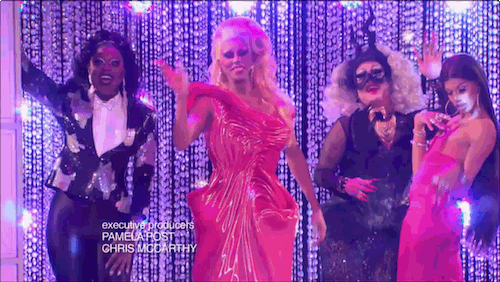 RuPaul's Drag Race never shies away from diversity. The first three seasons were won by queens of color. In season 8, all members of the top three were queens of color, and the runner up to the top three was also a person of color. The host of the show, RuPaul, is a person of color. This may seem like I'm beating you over the head with this, but Drag Race is one of the only reality shows that has constant diversity. Shows like The Bachelor/ Bachelorette are still having problems with having even one star of the show be a person of color. Drag Race keeps diversity at the forefront of it's casting process.
2. Diversity in gender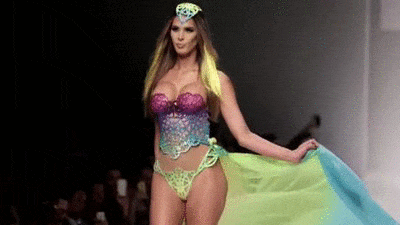 Every single person on Drag Race has practiced with gender-non-conformity. The queens perform as female characters but live their day to day lives typically as males. However, queens like Carmen Carrera, Kenya Michaels, and Monica Beverly Hillz are all transgender women who used drag to come to terms with their gender. Monica even came out as a trans woman on Drag Race season 5. Alyssa Edwards from Season 5 and All Stars 2 uses her platform to discuss gender non conformity. Courtney Act has begun identifying as gender queer, a realization they came to on Drag Race through conversations with Chaz Bono and their drag character. While the show still needs to move forward in some aspects of gender acceptance, Drag Race has made Drag and people of different gender identities mainstream, something the world desperately needs.
3. Amazing Artistry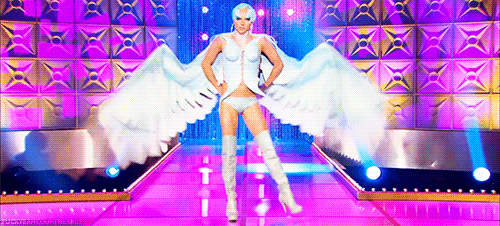 Drag Race is first and foremost a competition, and the queens take that very seriously. One of the main aspects of competition is fashion. There are sewing competitions almost every episode, and the looks never cease to be amazing. My personal favorite challenge was Hair Ball of Season 3. The Queens take items like Christmas ornaments and wigs and make them into absolutely stunning outfits. Watch Toot or Boot by Raja Gemini and Raven on WoW Productions YouTube channel to see some of the looks, they are absolutely stunning.
4. Fantastic performances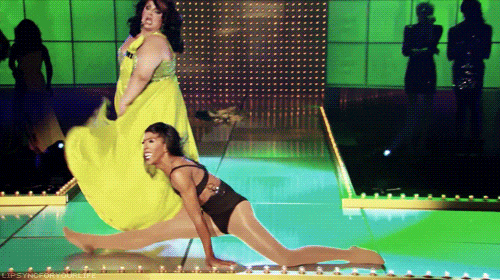 From "Lip Synch for Your Life" to "Snatch Game", Drag Race is about performance as much as it's about fashion. Watching these queens perform is an absolute treat. Usually you have to pay for tickets and cover charges to see these queens do their amazing performances, and Drag Race gives us them for free. It's a treat watching a professional impersonator do what they're best at, such as Chad Michael's amazing Snatch Game performance as Cher. Bianca Del Rio performing stand-up will never not be the funny. Bob the Drag Queen as Cookie from Empire got me kicked off a Dublin Bus because I was laughing so hard. My favorite performance personally is Manila Luzon and Delta Work's lip-synch for your life. But regardless, you always will have a good time watching Drag Race, no matter who is performing or what they're doing.
5. Amazing people experiencing amazing transformations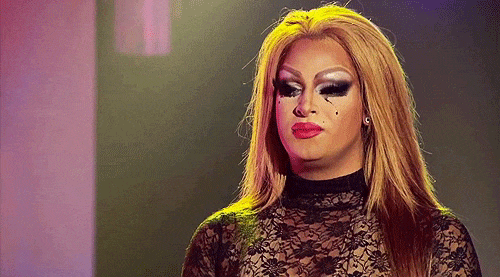 The show pushes the queens out of their comfort zones and challenges them to move beyond their characters. Derrick Barry came in as a Britney Spears impersonator and left as a queen who could draw her own eyebrows (albeit horribly). Phi Phi O'Hara started as pageant queen and is now performing one of the greatest drag photo series of all time. Latrice Royale was in prison before Drag Race and now is an advocate for gay rights. Bianca Del Rio came in as one of the best queens to ever perform on Drag Race, but now she's used her Drag Race platform to help her create her first feature length film. Adore Delano started off wearing Party City wigs and now has made albums that have been at the top of the dance charts on iTunes. Drag Race leads to so many open doors, and watching these queens use Drag Race to broaden their platforms and do some good for the world is amazing. Watching from episode one of a season to the end is wonderful because we get to watch these queens grow in ways even they didn't expect. Drag Race is a place full of acceptance and growth, and watching it is a privilege for the rest of us.
Drag Race is the most fun, amazing show of all time. It makes you laugh, cry, and feel more emotions than Ron Weasley felt in his lifetime. I know that drag queens aren't for everybody, but in all honesty, they're amazing people who have taught me so much about acceptance and myself. I will never have their makeup skills or talent, but I have learned to love myself for who I am with the help of those queens. They never apologize for who they are, and are always confident in their person, something that I still need to work on. I've met three of the 100 Drag Race queens so far (I've also kind of met Sharon Needles but I couldn't even say anything so I'm waiting until the day I actually speak to her to count that) and they were some of the best nights of my life (above is me meeting Adore Delano, my favorite Drag Queen ever). Drag Race has changed my life completely, and I really hope this article convinces you to watch this Thursday. You won't regret it. Promise.
Also: So. Much. Shade.
I can't even describe it, so here are gifs. I can't make this stuff up.