Let me start off by saying I am OBSESSED with Schitt's Creek, and if you haven't watched it, you need to RIGHT NOW. That being said, this article has spoilers. SPOILERS. BE WARNED.
1. They are with each other through thick and thin.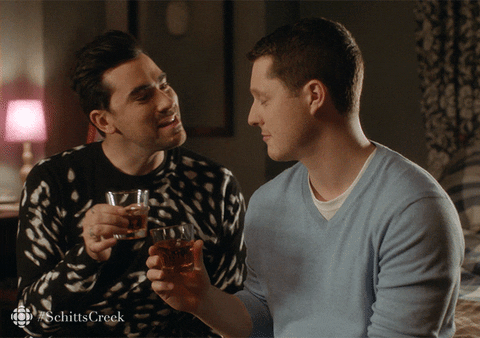 I was really concerned that David and Patrick weren't going to stay together at times. Patrick and David both doubted the other's feelings here and there and it was DIFFICULT for them. Patrick was scared to tell his parents! David thought he wasn't attractive enough to keep Patrick. The relationship rose and fell. And they were there to collect each other after every fall.
2. They balance each other out.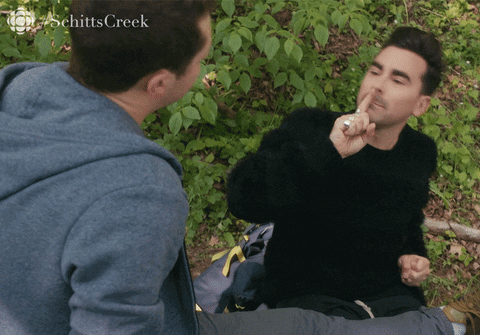 David a little bit extra, and we've watched Patrick smooth out some of his edges. We've also watched Patrick flourish and come into his own. These two are not just adorable. They're helping each other grow.
3. They have been through some STRUGGLE, and they've made it through.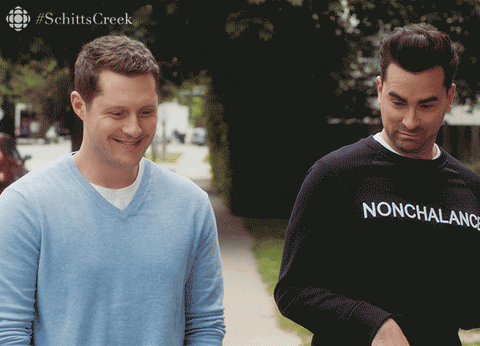 These two built a business together, dealt with rumors and challenges, and were there to see each other through the hardship one day at a time. One of my favorite things about seeing Patrick and David interact is that they aren't picture perfect and quite literally all the time they are making mistakes. It's precious, but sometimes I think the problems they go through would shake other couples (and especially the ones who date on TV just for the heck of it without having much in common).
4. They embarrass themselves for the greater good.
Let me note that this needed a video. The gif wouldn't do it justice. But, just... THIS. This is proof enough that David loves Patrick, and it's such a tender way to MAKE UP FROM A FIGHT. You can also chalk up their relationship to David being concerned Patrick would like someone more and LETTING HIM TRY, just to have Patrick come over and hug David and tell him it felt weird. Not to say they should have ever broken up, but it seems like these two have acted like rational people that know their significant other is only human and makes mistakes.
5. David really asked "Are you sure?" when Patrick proposed.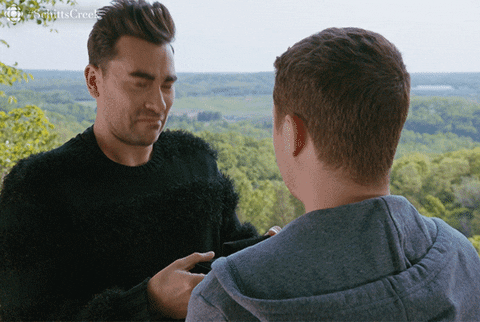 This was one of the most adorable proposals ever and I was so glad that the show didn't have the typical "oh my god, that was so predictable!" sort of story-line. I was actually surprised when this happened, and David broke down, started crying, and Patrick was so sweet and let him have a moment to process. David asking "are you sure?" and Patrick reassuring him? MY HEART!