Ever wonder what there is to do in the Quad Cities area during the fall? As summer fades into fall, the leaves begin to change and we are surrounded by the lovely orange and red leaves everywhere. Fall is personally my favorite season. I love how the weather isn't too hot, but it isn't too cold. I love when the leaves fall off the trees and crunch beneath my feet. I love everything about pumpkin patches, apple farms, and all things Fall. If you are like myself and love Fall, here is a list of places you need to check out.
1. Freight House Farmer's Market
Location: 421 W River Dr, Davenport, IA 52801
Every Saturday and Sunday down by the Mississippi River in Davenport is the cutest farmer's market. There are so many vendors that sell a variety of locally grown produce, backed goods, jewelry, crafts, and so much more. I love seeing all of the pumpkins, gourds, and indian corn for sale. Want pumpkins but don't have time to go to the pumpkin patch? Vendors sell pumpkins in every size, shape, and color for super cheap. I also love all the fall baked good and coffees for sale. Who doesn't love a fresh gluten free pumpkin bar or a local coffee shop's pumpkin spice latte? You also get a pretty view of the Davenport Bridge and Ferris Wheel and can pet plenty of friendly dogs.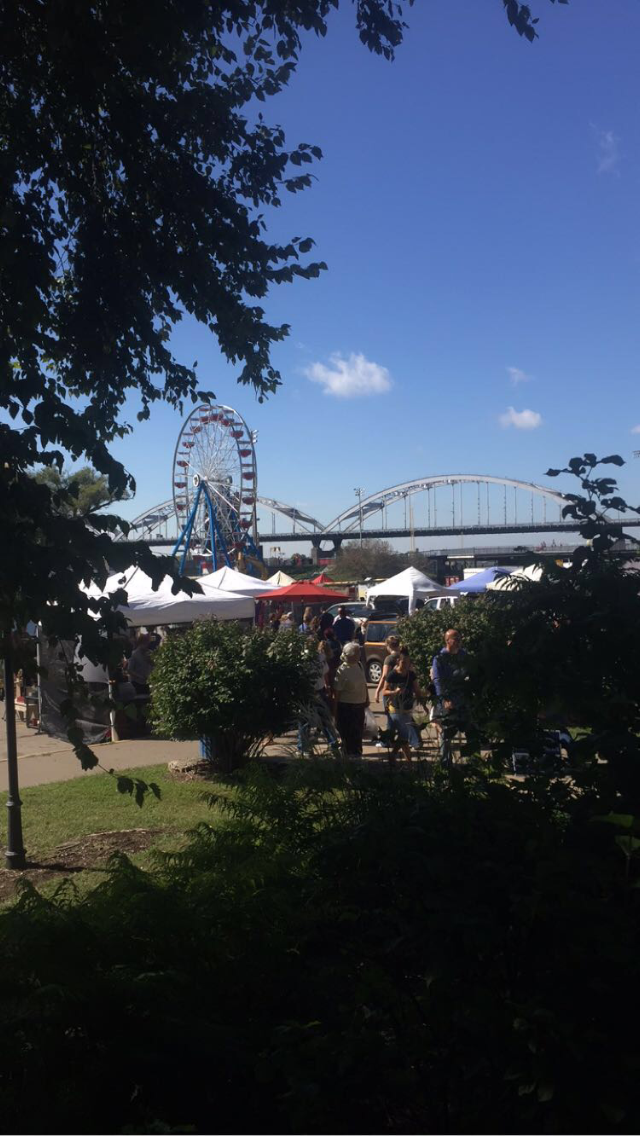 2. Buffalo Pumpkin Patch
Location: 1500 Front Street, Buffalo, IA 52728
Located about 20 minutes from Davenport is a super cute pick your own pumpkin patch. They also have hayrides, animals, crafts, pony rides, and a corn maze. Not to mention admission is free! They also have something new this year, pick your own sunflowers! This is definitely a place to check out this fall!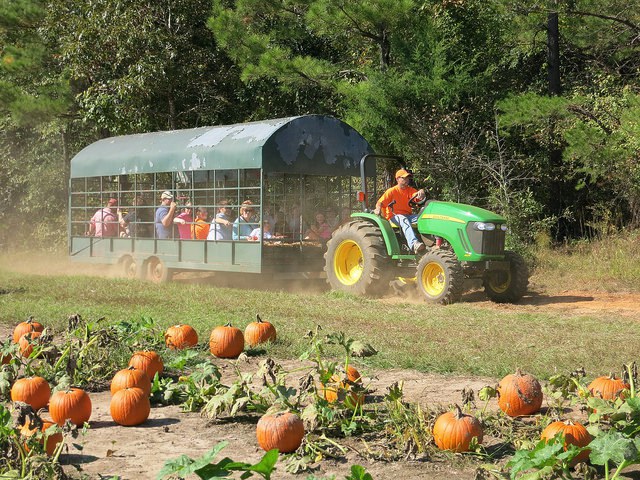 3. Stone's Apple Barn
Location: 16115 Hubbard Rd, East Moline, IL 61244
Stone's is a pick your own apple farm. The apples are so delicious and fresh. They also sell amazing apple treats like apple pies, caramel apples, and fresh apple cider in a cute little farm store. I love this apple farm! It is also the perfect location to take some cute Fall photos.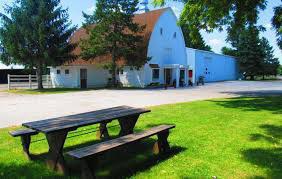 4. Credit Island Park
Location: 2200 West River Drive, Davenport, IA 52803

Covered in trees and down by the river, this park is truly a beautiful place to visit in the Fall. There is a 3 mile path that you can walk, run, or bike on. They also have kayaks, bikes, and canoes available for rental on the island in the early fall.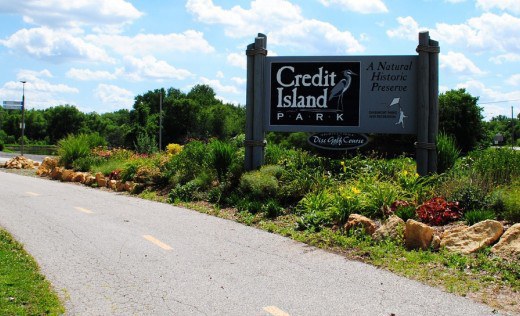 5. Milltown Coffee
Location: 3800 River Dr #2, Moline, IL 61265
Looking for a cute and cozy coffee shop to do homework and relax this fall? Check out Milltown Coffee in Moline. They have the best coffee and an amazing view of the Mississippi River. The perfect place to spend an afternoon this Fall!