In case you don't know what a Cavachon is, it is a mix breed made up from a Cavalier King Charles Spaniel and a Bichon Frise. The result? The world's most adorable dog. I am fortunate enough to have one of these cuties in my family. Her name is Daisy, she's two years old, and she's adorable to the point where it's sometimes too much to handle. I've compiled a list of pictures and reasons below on why all Cavachons (not just mine) make the cutest dogs. However, like all animals, there is a threat against this breed, but I will elaborate on that point at the end of this article.
WARNING: IF YOU ARE SENSITIVE TO CUTENESS, ADORABLENESS, PUPPY-DOG EYES, OR A COMBINATION OF ALL OF THE ABOVE, DO NOT LOOK AT THE FOLLOWING PICTURES. YOU MAY OR MAY NOT EXPLODE FROM PUPPY OVERLOAD.
1. Cavachons as puppies!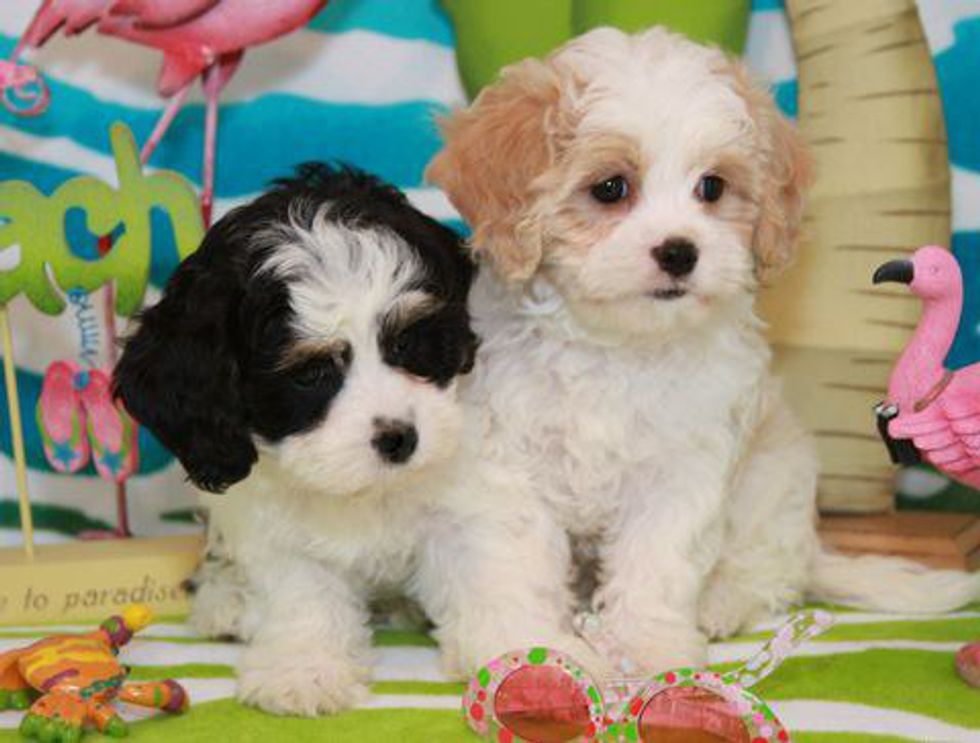 So, this is what the world's most adorable dog looks like as a baby. Wouldn't you love to wake up with one of these little guys snuggled up to you? Your kids wouldn't even need a stuffed animal if you had one of these sweethearts in your house.
2. Cavachon adults!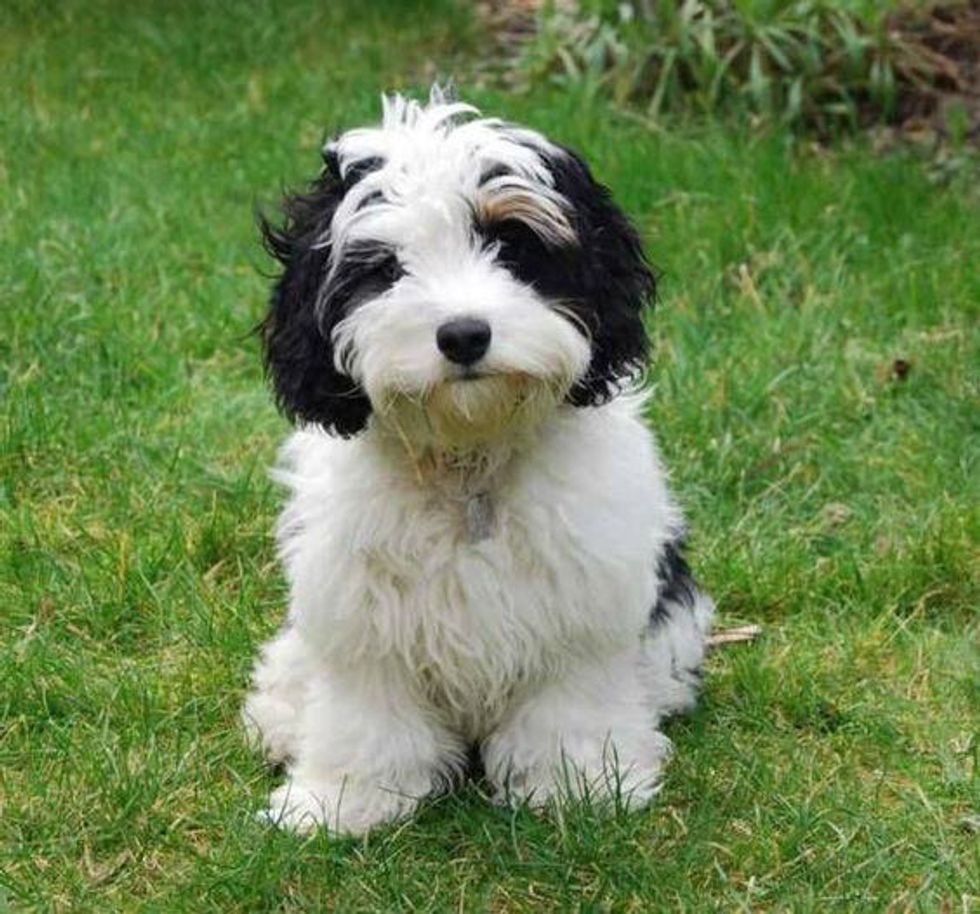 Even as fully-grown adults they look like super fuzzy puppies! Adult Cavachons really only reach about 20 pounds so they're still small dogs. They are good for playing and cuddling and will probably sit on your lap for either! I love this breed because they're playful and fluffy. Don't you just want to pick this little guy up and bury your face in all that fuzz?

3. They like to play dress-up!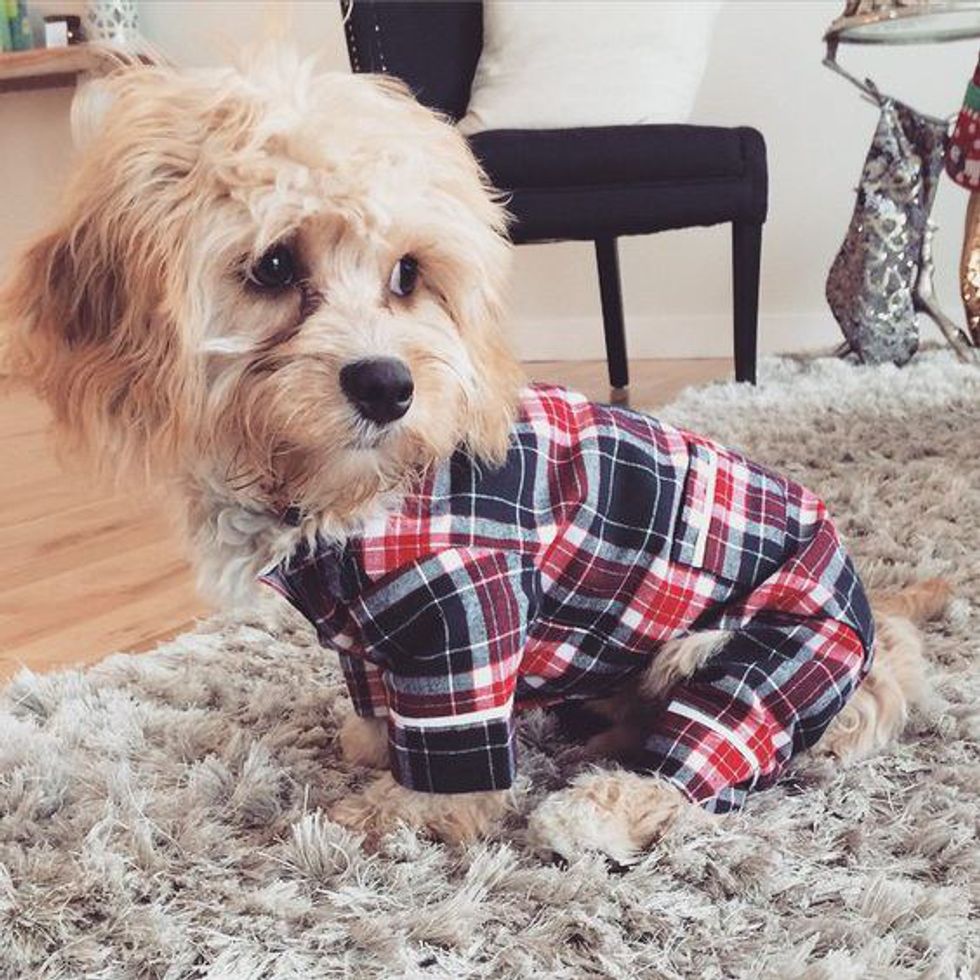 As if they aren't cute enough already, Cavachons will let you put clothes on them! What other dog breed is this adorable or photogenic?
4. They'll attract attention when you take them in public!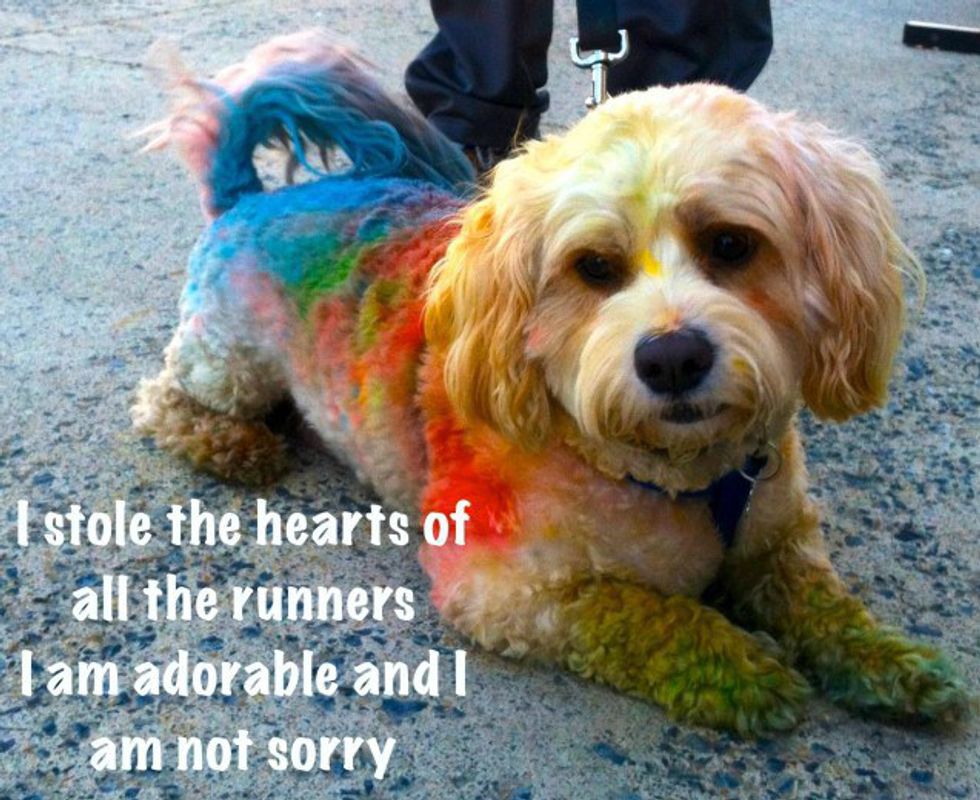 Because no other dog will get you as many "That's the cutest dog I've ever seen!" compliments. Even when they're messy, they're cute. No other dog could pull off being covered in mud (or paint in this matter!) and still be this adorable.
5. They're all just fluffy fur-balls made up from 100 percent cuteness!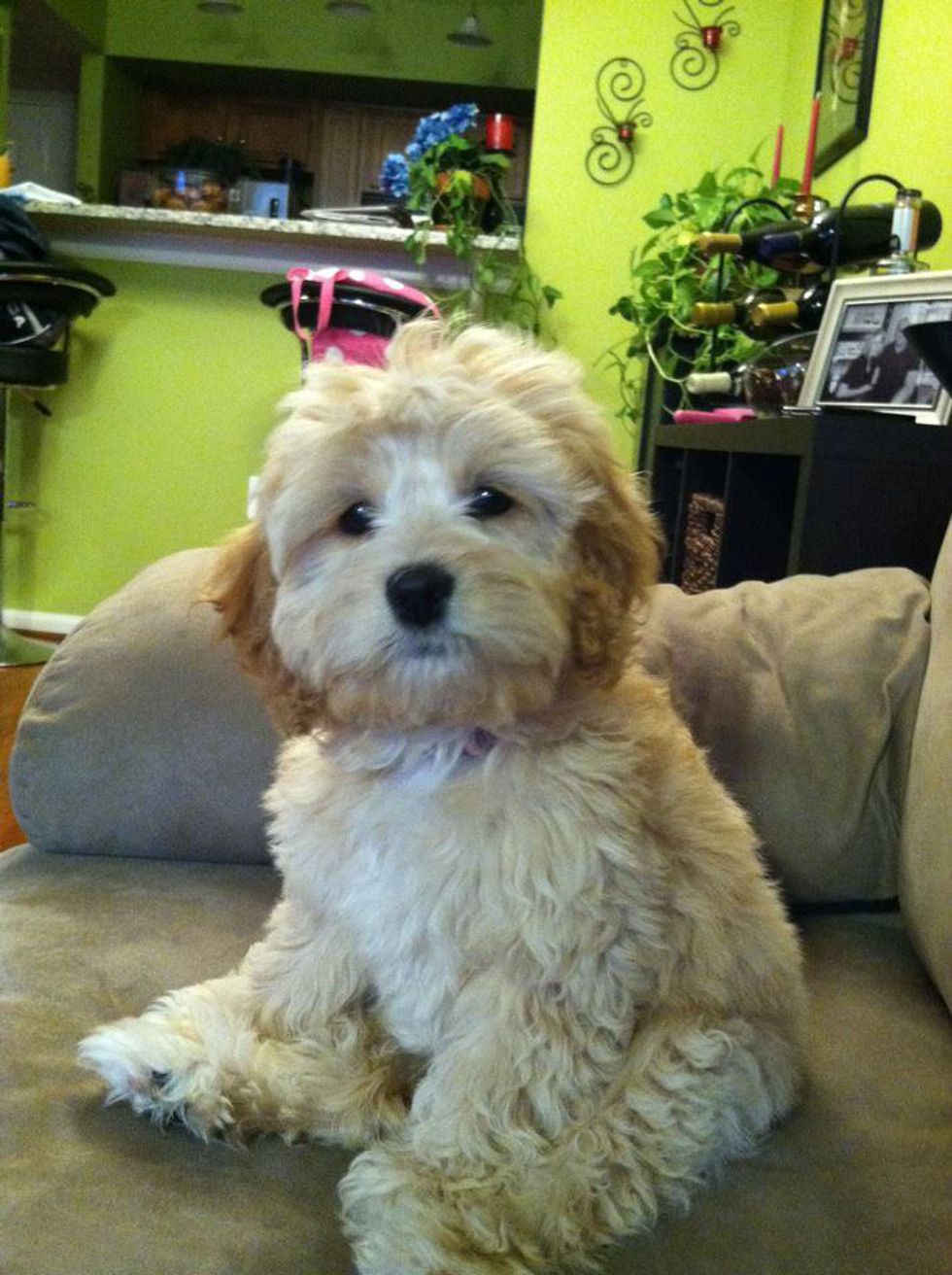 Cavachons love to be with their people. They will sit next to you on the couch if you allow them to (why wouldn't you?) or they'll lay on your lap and give your hand lots of kisses! Not to mention, they sit like people do! How adorable is that?
I mentioned in the beginning of the article that I would elaborate on the threat against this breed. There are many Cavachons that need rescuing! Because of their cuteness and great makings of a family pet, this breed is in high demand. This demand creates a problem for the dogs via puppy mills. Hundreds of these dogs are abused for breeding, neglected and then abandoned. They need our help!
So if you enjoyed seeing the dogs that put the 'C' in "Cute!" (I know I did!) and want more information about either buying (but make sure you aren't buying from a mill first) or adopting, follow this, this, or this.