I have two half-brothers, and while I loved being the bossy, older sister when I was younger, I find that I'm relishing in being a younger sister even more. My older brother and I have a 15-year age gap between us, so we didn't grow up together, but I'm taking full advantage of the benefits that come with being a little sister now. My cousins are mostly male as well--and all older--so at family gatherings, it feels like I have three older brothers, and it couldn't be more fun!
1. Being the center of attention.
This is a slight exaggeration since I have adorable little nieces and nephews that are the real stars of the show, but I still feel famous when I come home for Thanksgiving and Christmas. I get countless hugs, I can bug my brother and cousins all I want, I get to eat first, and I usually get shot-gun when we're in the car. Really, what more could a girl want?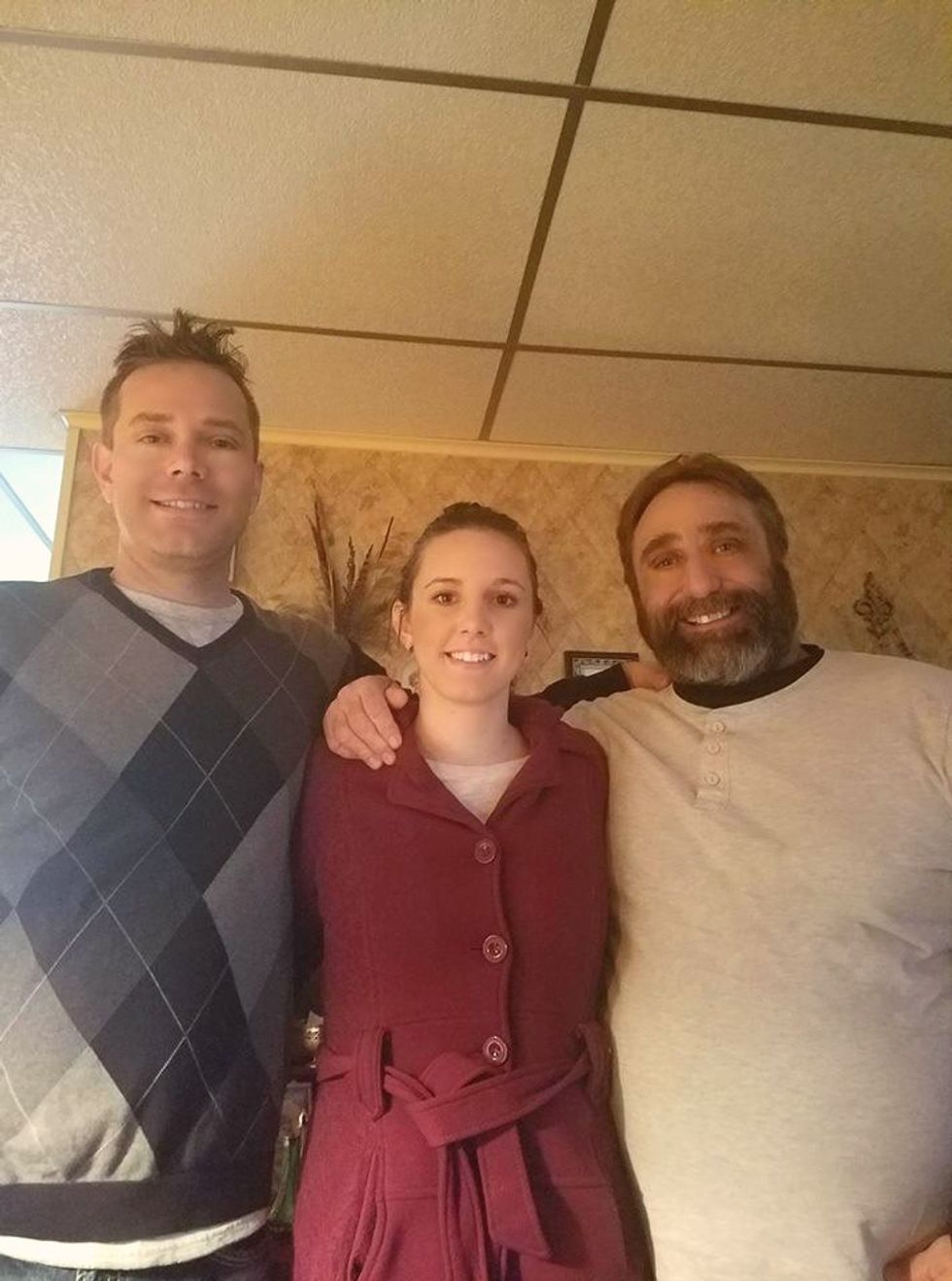 2. Being dad's favorite child.
This is also a joke--I know that my dad loves my older brother and me equally, but I like to joke that I'm his favorite. Let's be real, I do get away with more! I can make "old man" jokes with way fewer repercussions than my brother, and I definitely take advantage of it! I also know that if I go running to my father saying that my brother is being mean to me, he will generally take my side and protect me. Maybe. Actually, maybe not. Am I really the favorite child?
3. Having your own personal bodyguards.
I've never had to deal with mean ex-boyfriends (#onlyoneboyfriendever) but I have had to deal with more than my fair share of creepy men--both young and old. One of the best things about having an older brother, however, is having someone to protect you. I can count on my older brother (and male cousins) to chase away any unwanted attention and make sure I'm okay. It's like having my very own security team, only much scarier because they're my family.
4. Having someone to look up to.
I've always been a mentor of sorts to my younger brother, but I never really had someone to look up to when I was growing up. Thankfully, my older brother and I got into contact with each other again about 10 years ago, so now I have someone to look up to for guidance and advice. (Actually, Jar, I'm not sure how much of your advice I should take! Kidding. Kind of.) It's cool looking up to an older sibling and seeing all the cool, successful things they've done; it gives you footsteps to follow. It also shows you what mistakes to avoid, which is a blessing.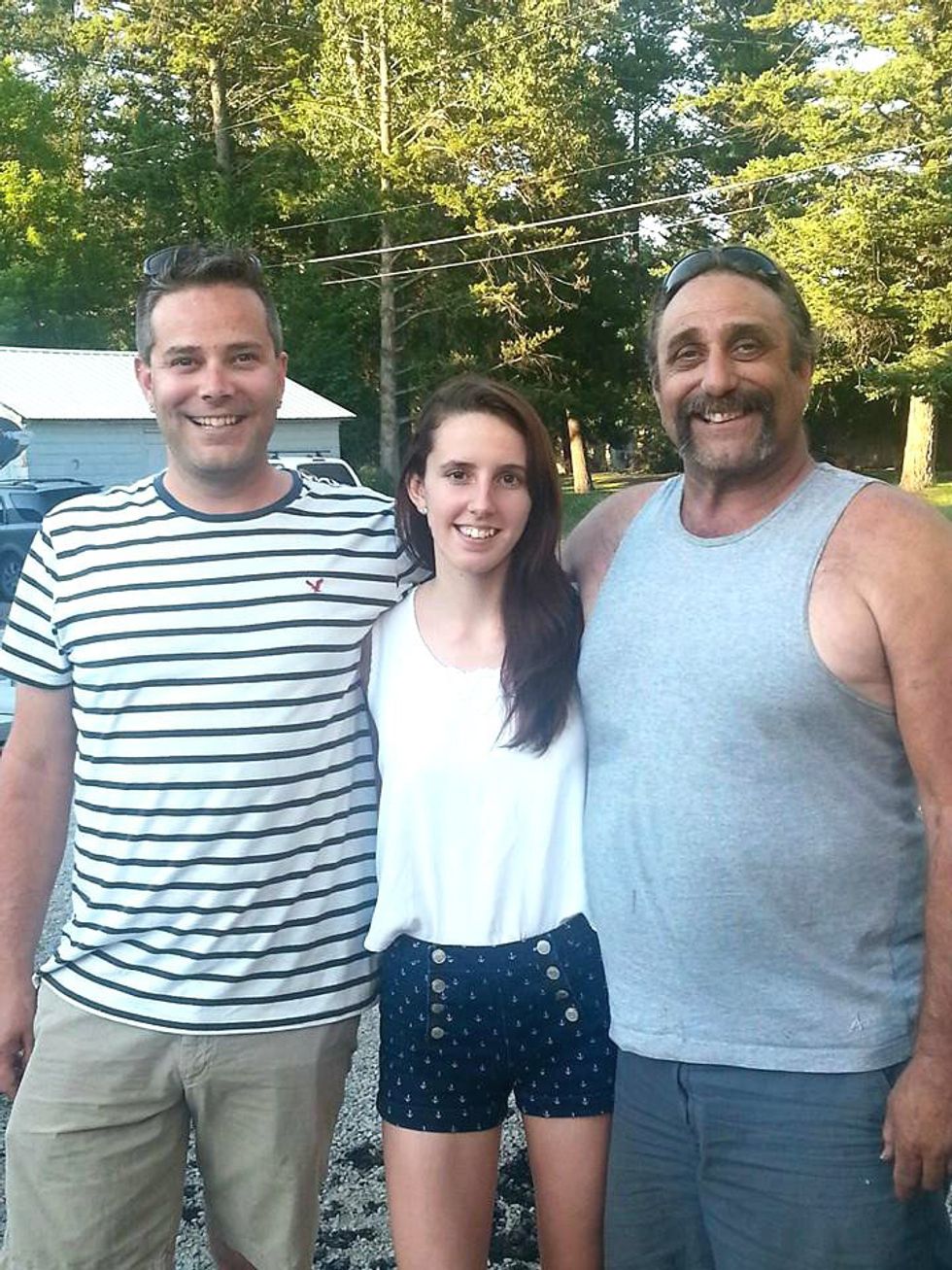 5. Having someone to talk to.
I have lots of friends and family that I can go to for advice, but sometimes you just want an older sibling to vent your frustrations to. More often than not, you grew up together, so they know exactly what you're going through if you;re having problems with your parents or other siblings. The fact that they are older, and hopefully wiser, means that they will ideally have good advice to give, or at the very least will be a good listener. It's perfect for times when you want to go to an adultier-adult without going to your mom or dad.
I think I'll enjoy being a little sister with these perks! Except for the rough-housing--I could definitely do without the back-crushing hugs and crude jokes (even though I am the instigator in these situations 99 percent of the time). Older siblings are the best!