Phone games are great, whether you play them to wake you up, calm you down, or just to pass time. There are so many options out there, but the two biggest turn-offs seem to be annoying ads and lack of originality. These five games are neither of those things, and I can't get enough. I admit, I'm addicted and I expect an intervention soon.
1. Polyforge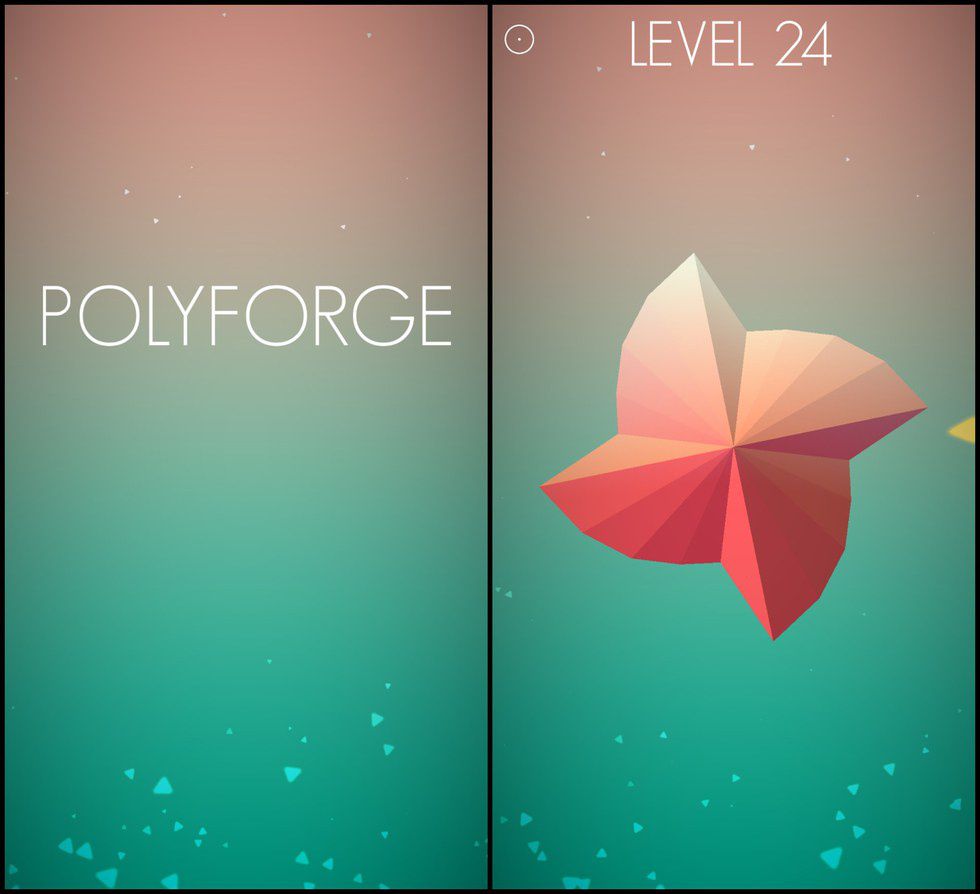 This game is rated 4.6 in the app store and consists of a polygon or crystal rotating within the orbit of a cursor. When you tap the screen, the cursor shoots towards the shape and lights up the face that it comes in contact with. The object of the game is to time your taps so that each face of the polygon ends up illuminated. It's more challenging than it sounds, but you start off on shapes with fewer sides. This game is addicting for it's vibrant color schemes which change at every failed attempt at illuminating a polygon (plus, the "fail" tone is quite gentle) and the calming, ethereal music in the background. If you're looking for a calming game that is still challenging and visually stimulating, then this is it!
2. Stack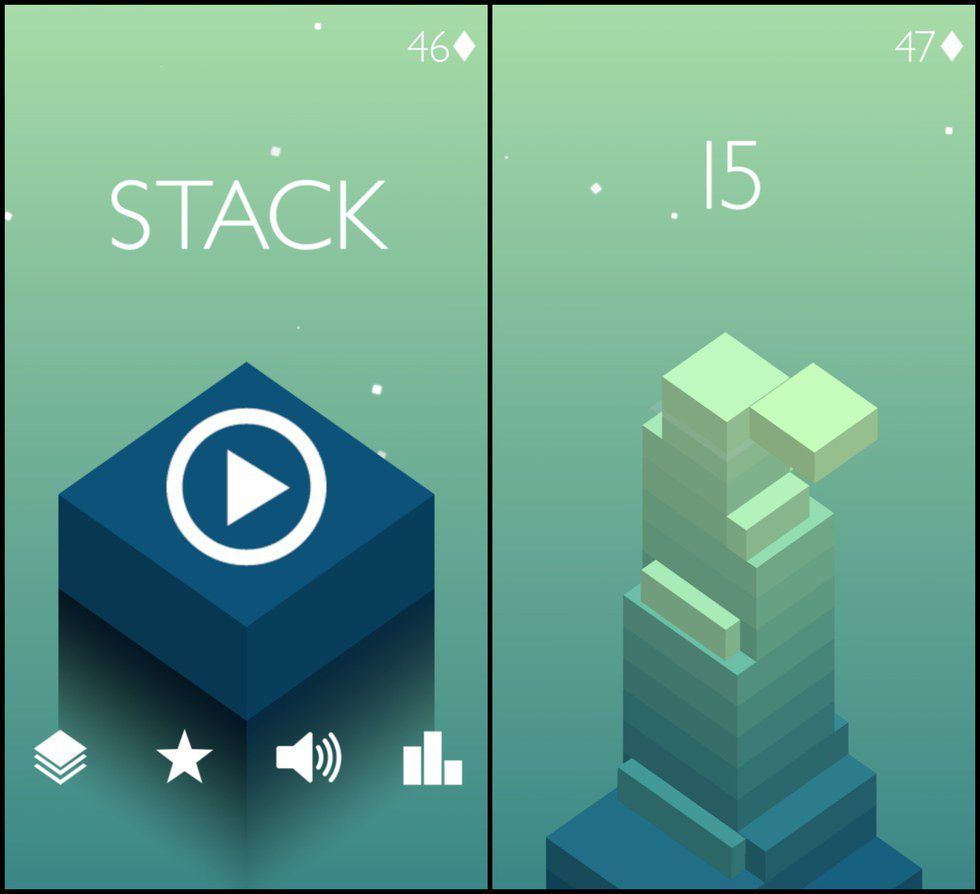 This game is rated 4.3 and is similar to Polyforge in its vibrant colors and calming music. At the beginning of a trial, you have a flat, wide block, over which a block of the same size is passing, back and forth. Your task is to time your tap just right so that the sliding block lands directly over the stationary block. If it's not exactly lined up, the part of the block that's hanging over is sliced off and the next moving block is adjusted to that size, and so on. So the consequence of bad timing is a smaller block which, in turn, is harder to center perfectly on the stack. What results is a beautiful tower of glowing blocks with a visual appeal that masks the actual difficulty of the game. It's great for focus and timing training, and is pretty satisfying to play as well.
3. Sidechain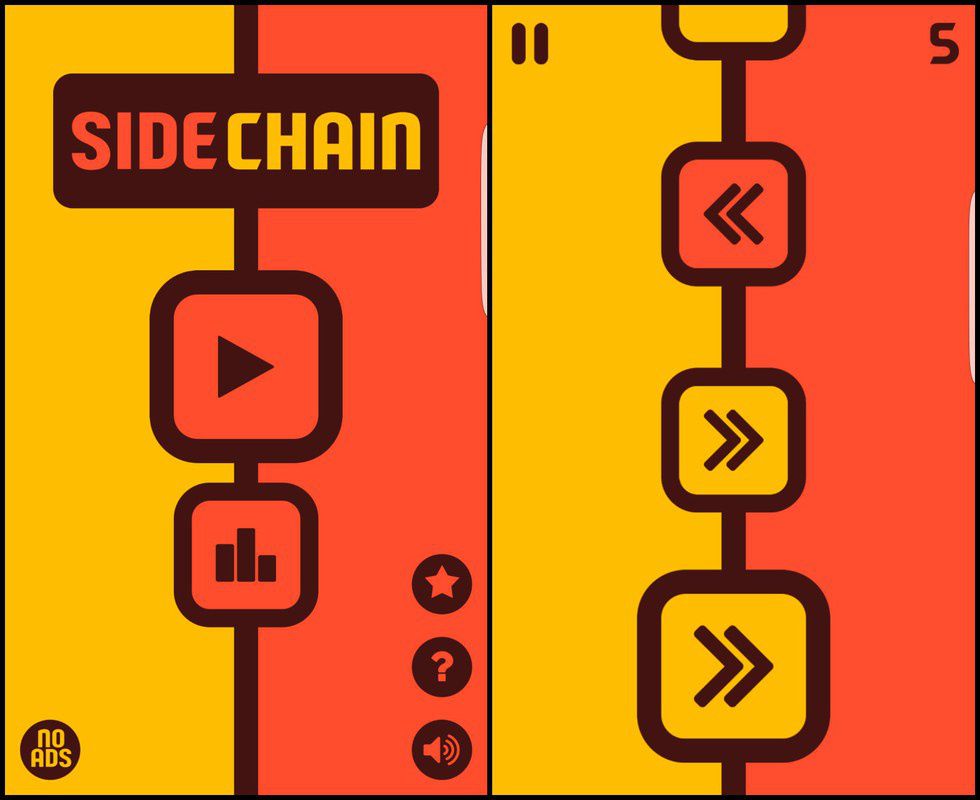 Sidechain is rated 4.2 and is a challenging mind-scrambler. The screen is split in half, yellow on the left and red on the right. Passing down down the middle are square icons, which serve as the directions for which side to tap. A solid red or yellow square means to tap the side of matching color. A square with two arrows pointing towards each other means to tap the opposite color of that square. A square with two arrows pointing the same direction means to tap the indicated side, disregarding the color of the icon. And a square with an X through it means to not tap anything at all. These contradictory icons, moving at fast pace, make you wonder if you're going crazy, but it is the most mentally stimulating game I've ever played and actually left me feeling more alert and awake. Give it a try!
4. Shades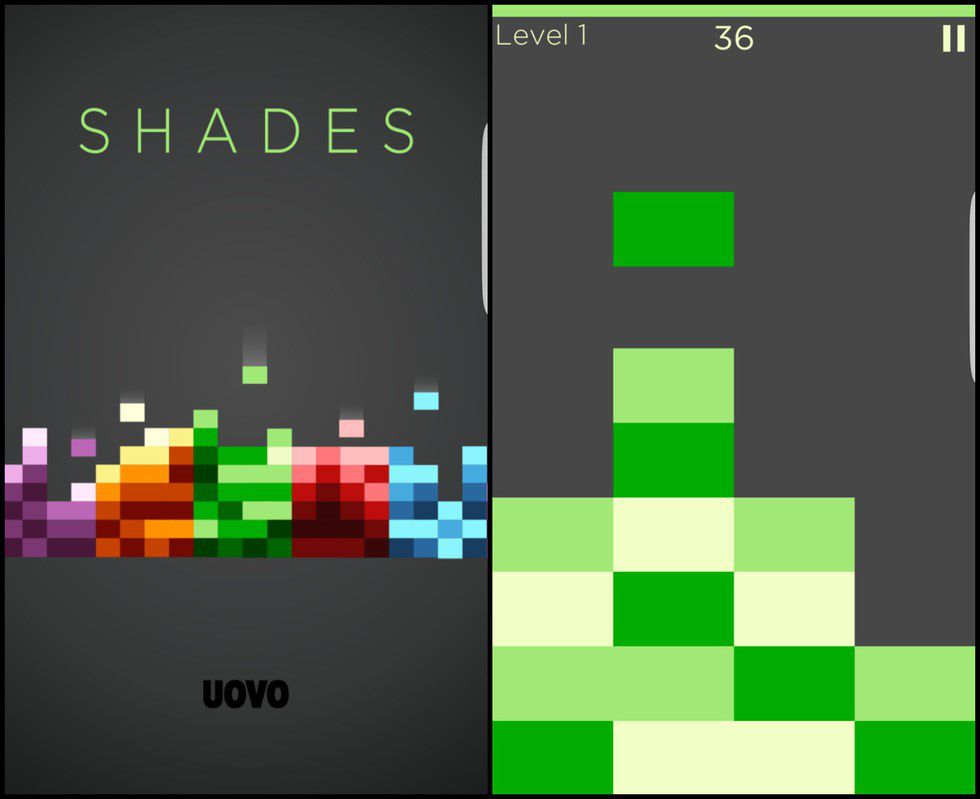 Shades is a bit like Tetris and is rated 3.9 in the app store. At a periodic rate, colored blocks fall from the top of the screen. You can tap to direct it into the vertical path of your choosing and slide it down to speed up its fall. The object of the game is to stack colors of the same shade, which merge and create a darker color, while keeping the stack from reaching the top. If you build a horizontal row of one shade, it will disappear. There are three difficulty levels, so it can either be used for calming and satisfying color-merging, a challenge of speed and focus, or something in between. Either way, it's an entertaining game of strategy and quick-thinking.
5. Recolor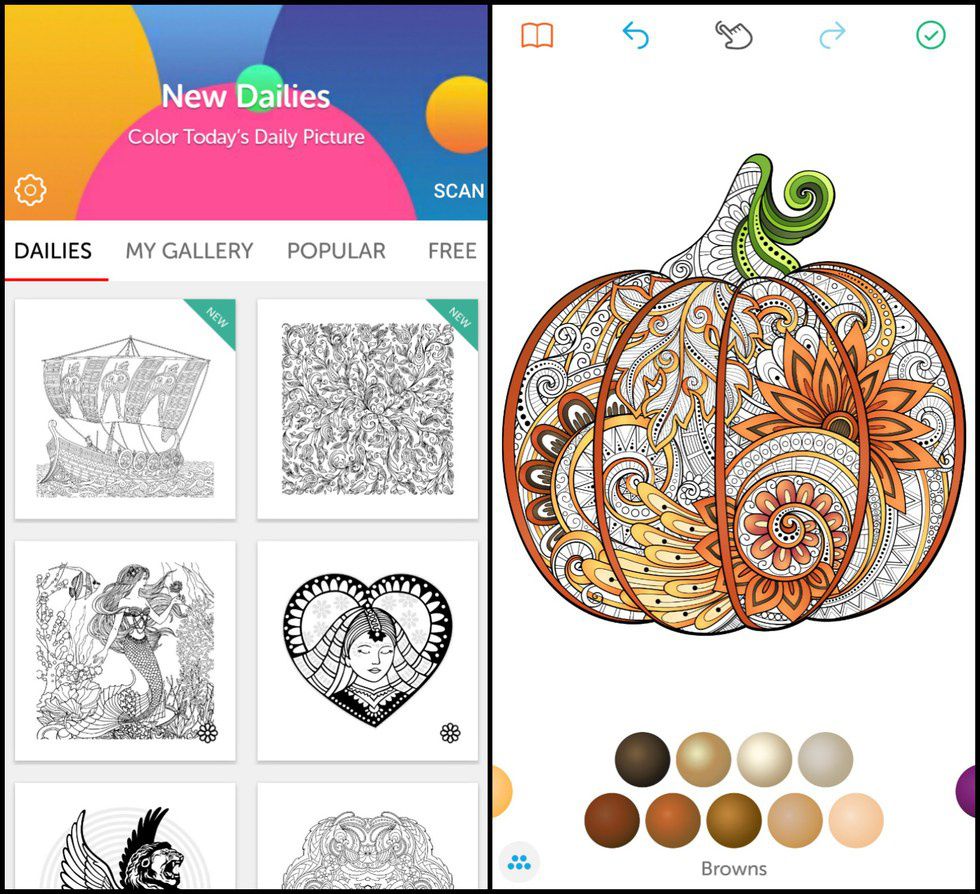 Enough of these crazy mind games. Recolor is a fun, easy, relaxing coloring book, rated 3.9. It contains a wide variety of colors to choose from, in different textures and hues. Some of the pictures are very detailed, but you can zoom in as much as needed. No stylus necessary! When you're finished with a picture, you can apply textures or effects to it and save to your phone. Not all the pictures are free, but there are plenty in the free category, and new ones are added frequently. Happy coloring!
As the days get colder and the nights come sooner, hopefully these games will help to keep your mind alert and your blood pumping. Despite the rules within the games, there is only one rule out here: don't forget to have fun!