As much as I enjoyed sharing five of my personal favorite vehicles in the "Halo" series, I cannot help but feeling five vehicles is not enough. "Halo" is a sandbox game, so the palette should only get bigger. Here are five more vehicles that I would love to see return to a "Halo" game.
Spectre:


This Covenant troop transport hearkens all the way back to "Halo 2." It served as the official counter of the Warthog back in its day, and it even came with a boost function in addition to two side seats and a plasma cannon. The only issue that players may have had with it was that the Spectre was not nearly as maneuverable as the Warthog and the overall lifespan seemed to be on the lighter side. That being said, two passenger seats is nothing to sneeze at, especially if you want a speedy vehicle to escort your flag carrier or bombardier in assault.
H2A Gungoose: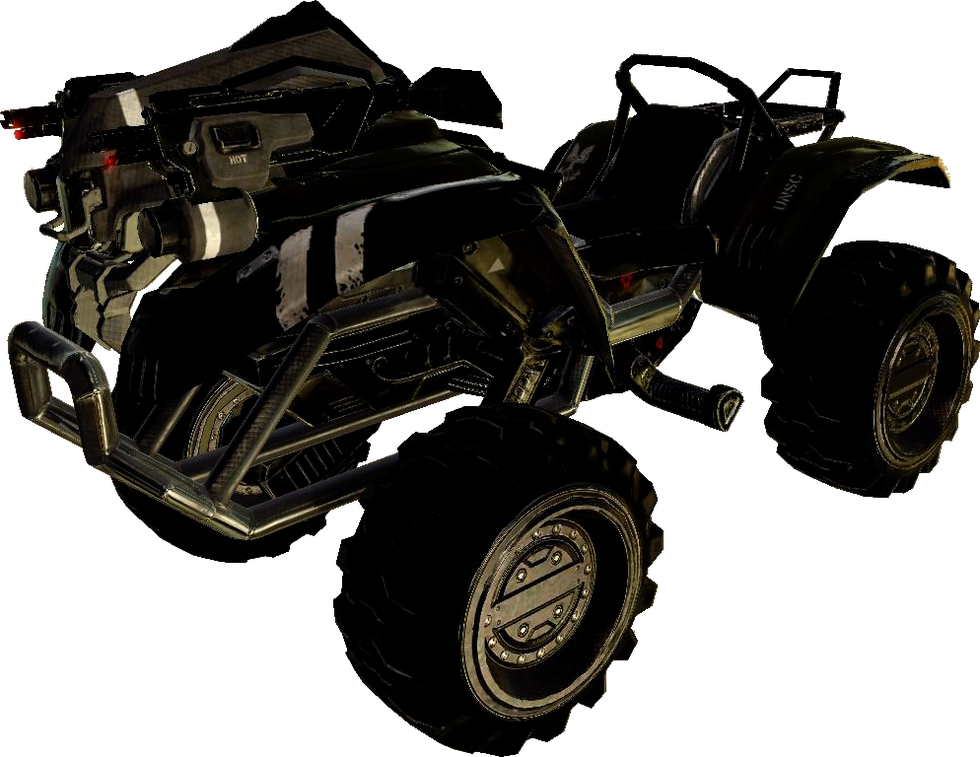 The Gungoose in "Halo 2: Anniversary" multiplayer was a great addition to the vehicle palette. Finally, the UNSC had a worthy counterpart to the Covenant Ghost. But for some reason, when "Halo 5" came out, the Gungoose was given a pair of grenade launchers rather than a pair of machine guns. Don't get me wrong, I love the new Gungoose and its offensive capabilities in multiplayer, but I wish it came in addition to the first iteration of the Gungoose instead of just replacing it. The inclusion of different breeds of Gungoose can only be a good thing for the community, increasing variety in gameplay and creating more interesting vehicle skirmishes. I truly hope the developers consider bringing back the H2A Gungoose in a future update.
Locust: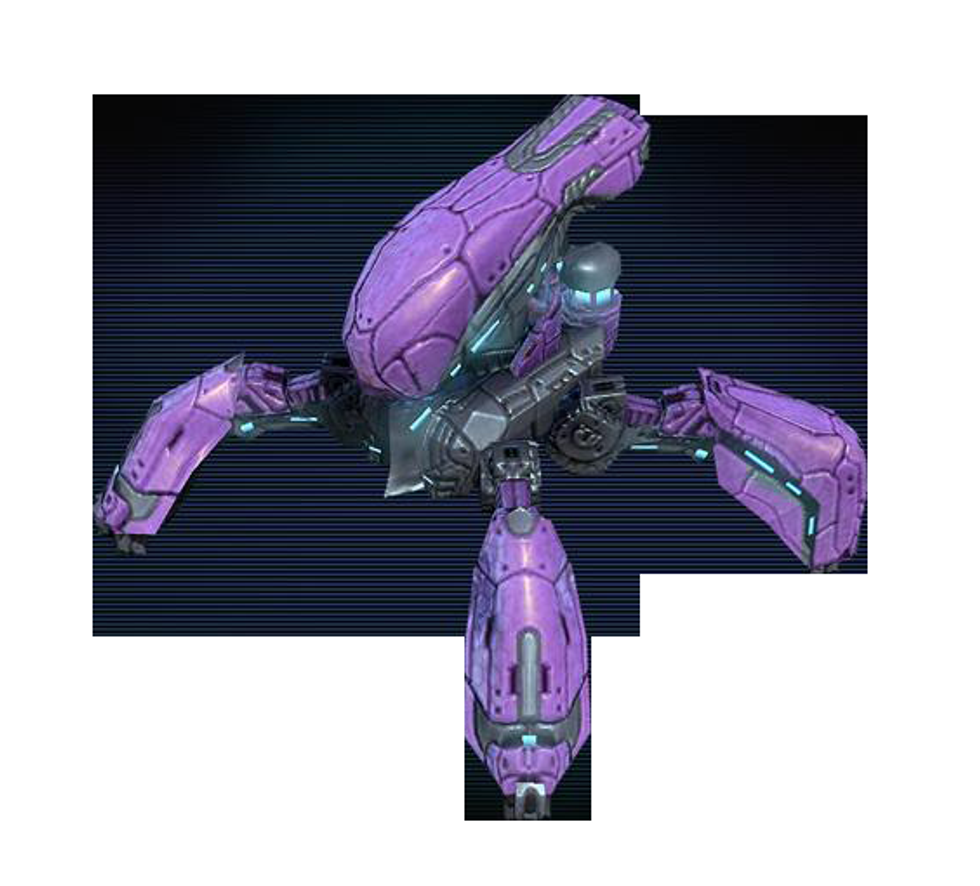 If you can't tell by now, I'm a huge fan of the vehicles introduced in "Halo Wars." When 343 Industries introduced the Mantis in "Halo 4," I almost immediately thought this vehicle could serve as the perfect match-up. It is considered a smaller "cousin" to the Covenant Scarab platform, and it boasts a similar design of a plasma-based focus cannon for a primary weapons system. I also think its legs would make for a very satisfying pincer melee animation that fills the same role as the Mantis' stomp melee attack. Not only would this be the closest thing to a Scarab that a single Spartan can pilot, but it would also mean the arrival of the ultimate battle of the mechs that "Halo" fans have been waiting for. I have said it before and I'll say it again: bring on the mechs!
Troop Transport Warthog: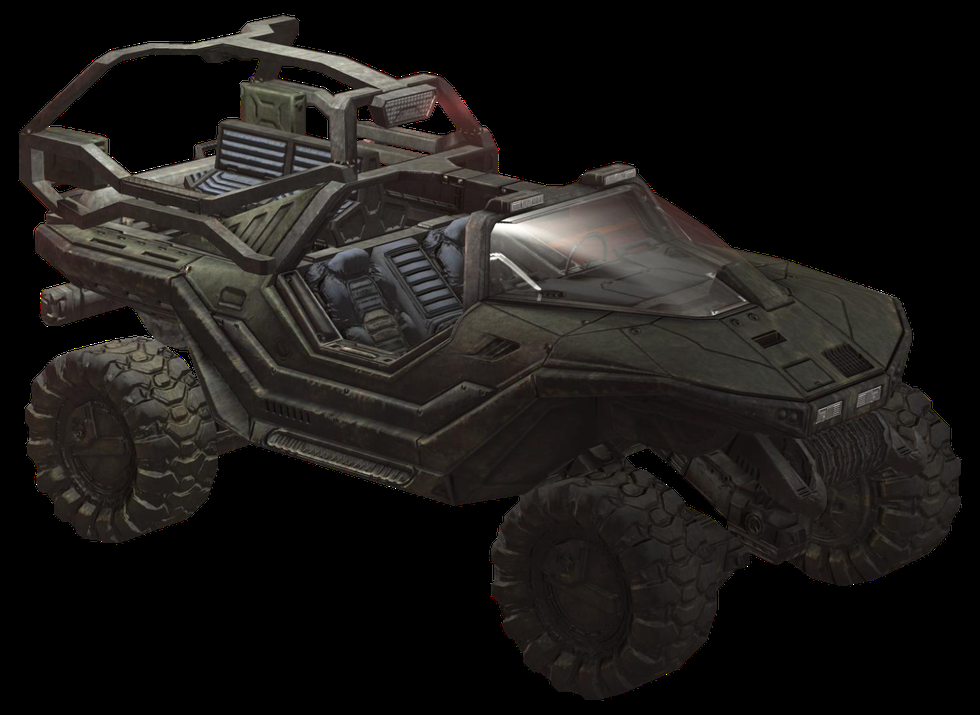 I first saw this beauty in the E3 2007 trailer for "Halo 3" and three little words crossed my mind: I want it. I could not care less if this Warthog had no turret. I felt just as powerful with four marines keeping me covered as I raced across the Savannah Desert or the deserts and mountains of the Ark. This vehicle was responsible for some of my most memorable moments in "Halo 3." I remember giving all four marines rocket launchers and taking down the Scarab in record time. Even though it made my survivability even slimmer as a result of the marines being a little trigger happy, the destruction my fire team unleashed was unmatched. I was sorely disappointed when Bungie refused to include this vehicle in multiplayer, claiming to be nothing more than a "Killtacular on wheels." As a rebuttal to their assertion, I can only say, "So what?" I think driving four of my fellow Spartans across the map in order to storm an enemy base would be well worth the risk.
Revenant: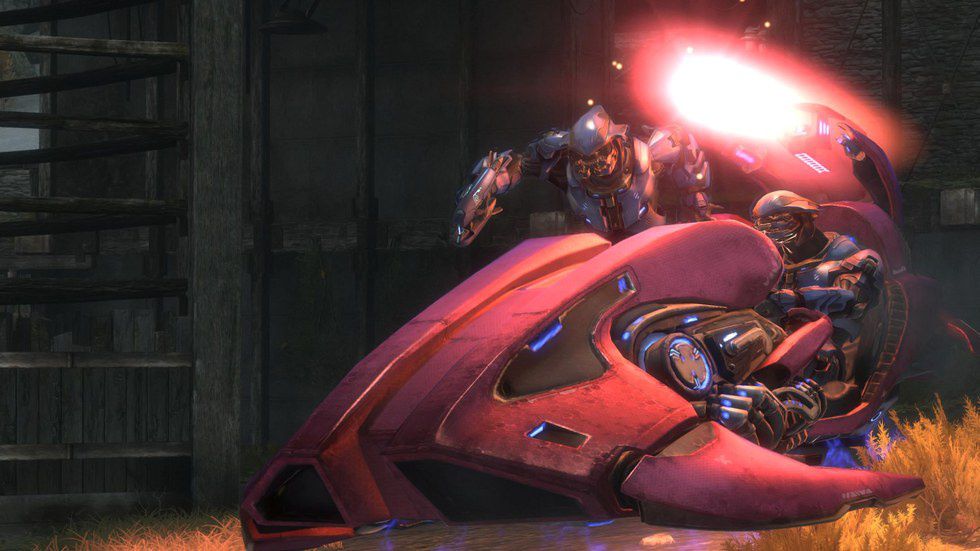 I was not the biggest fan of this vehicle for the longest time. However, when I took the time to replay "Reach," I gave the Revenant a second chance. This hover tank has its own unique play style that is sorely missed in "Halo 5." It was a balanced and yet potent mix of firepower and speed, and if the enemy ever got their hands on it, the Revenant became quite a unique challenge to overcome. The aesthetic design of the beast was also in a class by itself. It stood out among its vehicular brethren in the Covenant while also filling a role that complimented the faction's attrition-based combat style. All in all, there are a number of fans itching for more variety in the "Halo 5" vehicular sandbox. The Revenant is just one of many unique vehicles that can help scratch that itch.