Whether you're a broke college student, mom didn't teach you how to use the stove yet, or you're just too lazy to cook a nice meal, this is the article for you.
1. Bagel Bites

Let's say you're craving pizza and you're lacking the oven (It is college after all). Or is the pizza parlor too far of a walk late at night? Perhaps you're just too lazy and hungry to make an actual pizza (I relate). These delicious bites are heaven sent.
Ore Ida creates a micerowaveabe masterpiece which includes all of the basics of a pizza such as the sauce, cheese, and even other toppings all on a mini bagel (yes you read that right). The bagel adds a delicious crunch and let me just add- everyone loves bagels.
Price: $1.99 (Amazon Fresh) for a 9 count. So if you're on a budget there's no need to worry!
Flavors: Amazon's website includes Three Cheese, Cheese & Pepperoni, and Supreme (other stores may have more flavors)
Cook Time: 2 minutes 20 seconds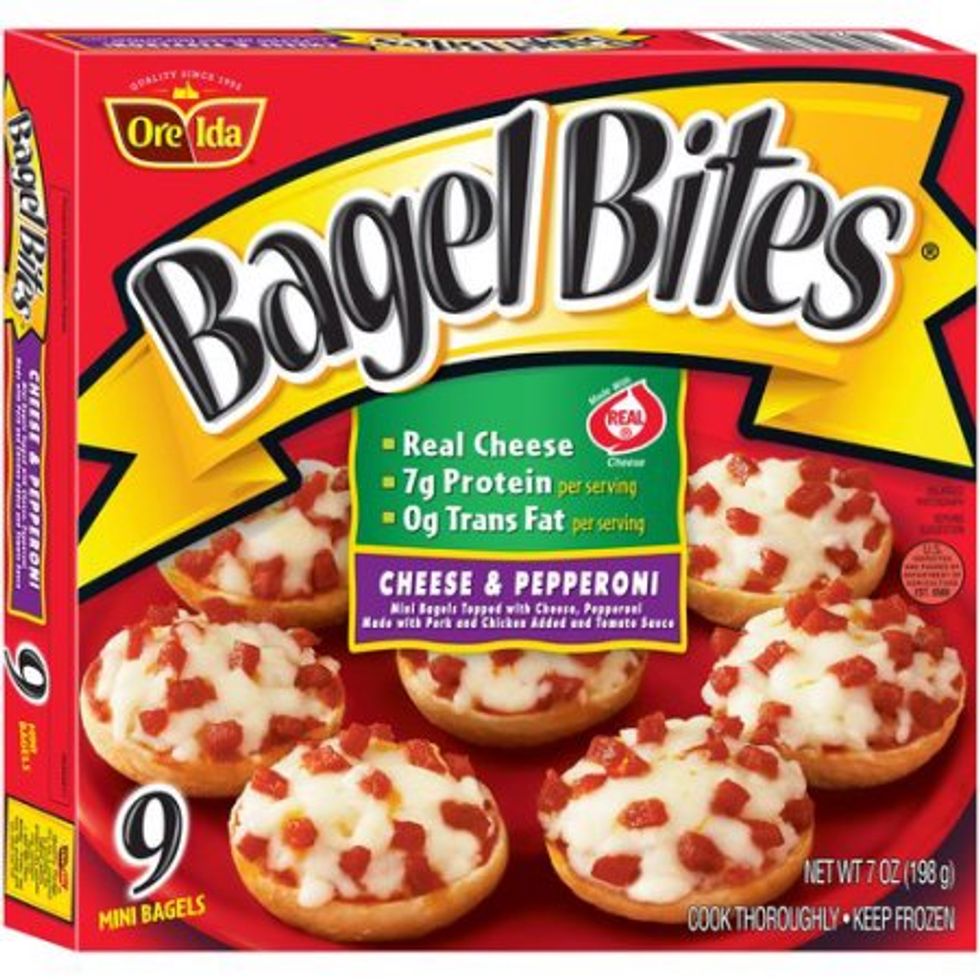 2. Ramen Noodle Soup Cup

Everyone in their childhood has had Ramen noodles before. Whether it was made on the stove, or in the microwave I promise about 99.9% of the earth's population has ate this delicious soup. For when your sick, or you're hungry at 1 am in your dorm room (SUPER relatable), this is the way to go.
Maruchan has released soup in a styrofoam cup. With the seasoning in vegetables included, it all mixes for an enjoyable, flavorful soup. Although the instructions state to boil water and then poor it in to the cup, college has taught me a life hack: you can microwave the soup with the water poured into the cup and have the same great taste.
Price: 27 cents (Target) it doesn't get any better than that. (and if you don't have the 27 cents I'll spare you a quarter if you find the two pennies)
Flavors: Chicken, Beef, Shrimp, Lime with Shrimp, Hot and Spicy (just imagine just about any flavor and they probably have it)
Cook Time: 3 minutes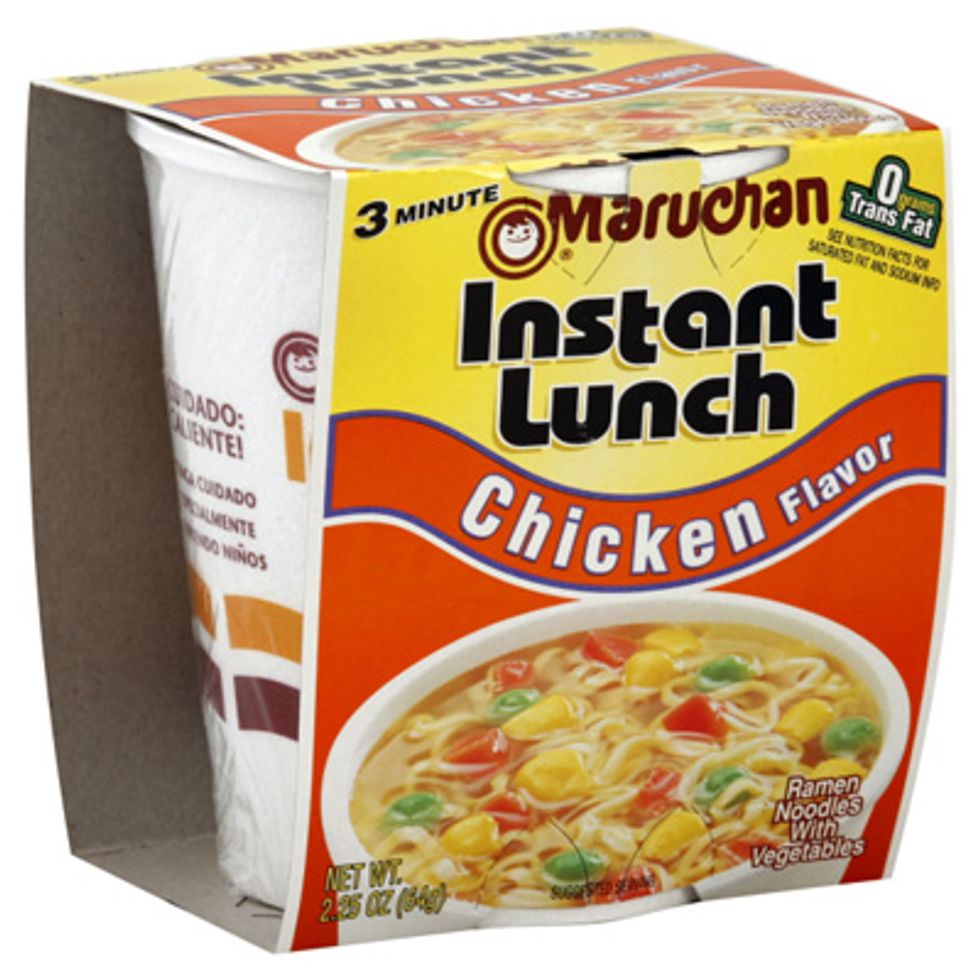 3. Kraft Mac and Cheese

If you're a foodie like myself, when you hear the word "elbow" the first thing that comes to your mind is "macaroni". Everyone craves the cheesey goodness of macaroni and cheese. Well I have great news (you've probably already heard) Kraft has microwaveable versions of their stove top box.
No explanation needed. Cheese + noodles + microwave = a quick and delicious meal. Did I mention that they have shaped noodles? Who else wants to eat cheesey minions, Cars and Star Wars characters, Spongebob, Sully and Mike Wazowski?
Price: $4.19 (Target) for a four pack. They're the most expensive on the list but worth it!
Flavors: Original and Triple Cheese
Cook Time: 3 minutes 30 seconds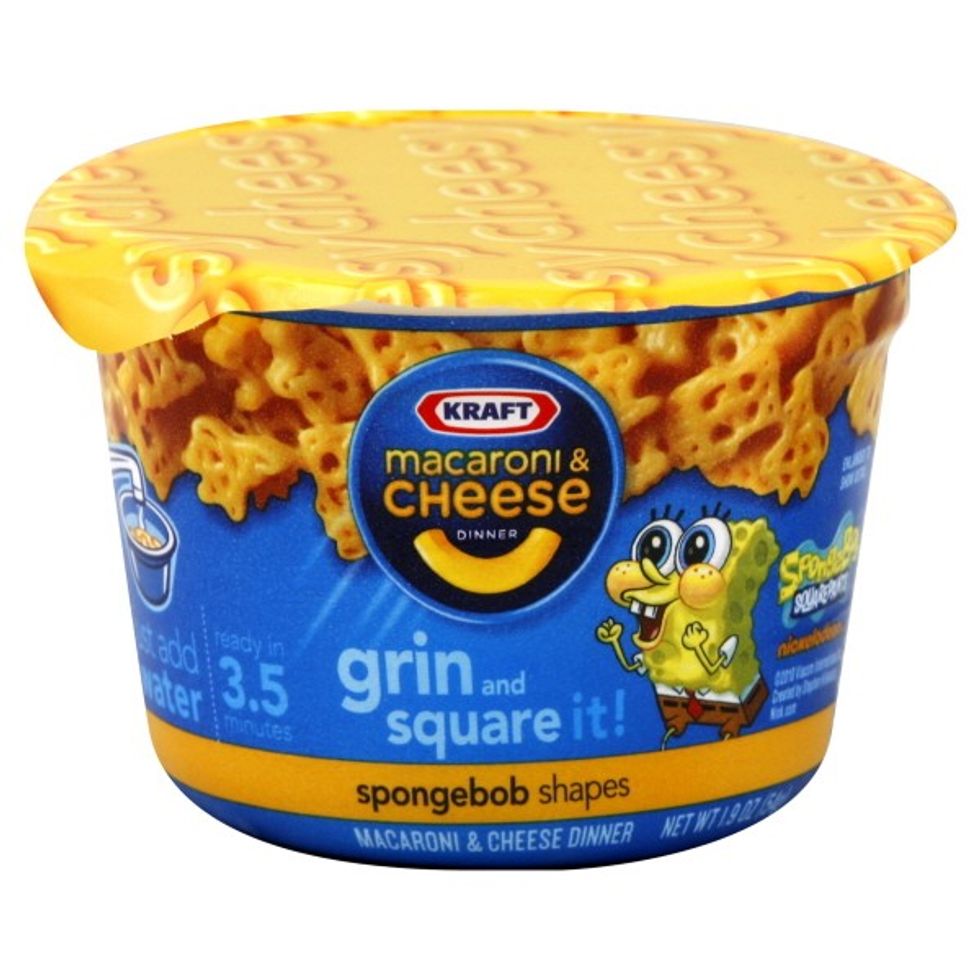 4. Rice A Roni Cups
If you're like me and totally obsessed with rice you'll love these delicious cups. The amount of flavor in these tiny cups is incredible. If you're in the mood for a light dinner or a little something easy to go on the side of you're sandwich (or whatever it is that you're eating) check out these rice cups.
The following also comes in Pasta A Roni which I personally have never tried. But I'm totally obsessed with the rice version of these microwavable cups.
Price: $1.09 (Target) but let me share a secret- some dollar stores carry them for less than a dollar
Flavors: Chicken, Creamy Four Cheese, and Cheddar and Broccoli
Cook Time: 3 minutes 30 seconds

5. Hot Pockets / Lean Pockets

Personally I feel like I've saved the best for last. I don't even know if there are enough words to express my love for Hot Pockets. I'm sure you've tried them, but if you haven't I recommend buying some after reading this article.
If you're going healthy this is the option for you. Lean Pockets are the healthy version of Hot Pockets so stay tuned all you healthy individuals, this one's also for you.
Price: $2.82 (Amazon Fresh) for a two pack (try not to eat them both in one sitting)
Flavors: Okay so here's the deal, I would type them all but you'd never get this article because it'd take me forever. I recommend going to their website because the flavors change from whats inside to the type of breading they use.
Cook Time: 2 minutes (in this awesome microwavable sleeve that you can eat them out of)