Hey if you're tired of the 31 days of Halloween and want to expand your horizons. I would employ that everyone watches these anime. They will probably shock you to due their nature, so viewers beware!!!
5. Hell Girl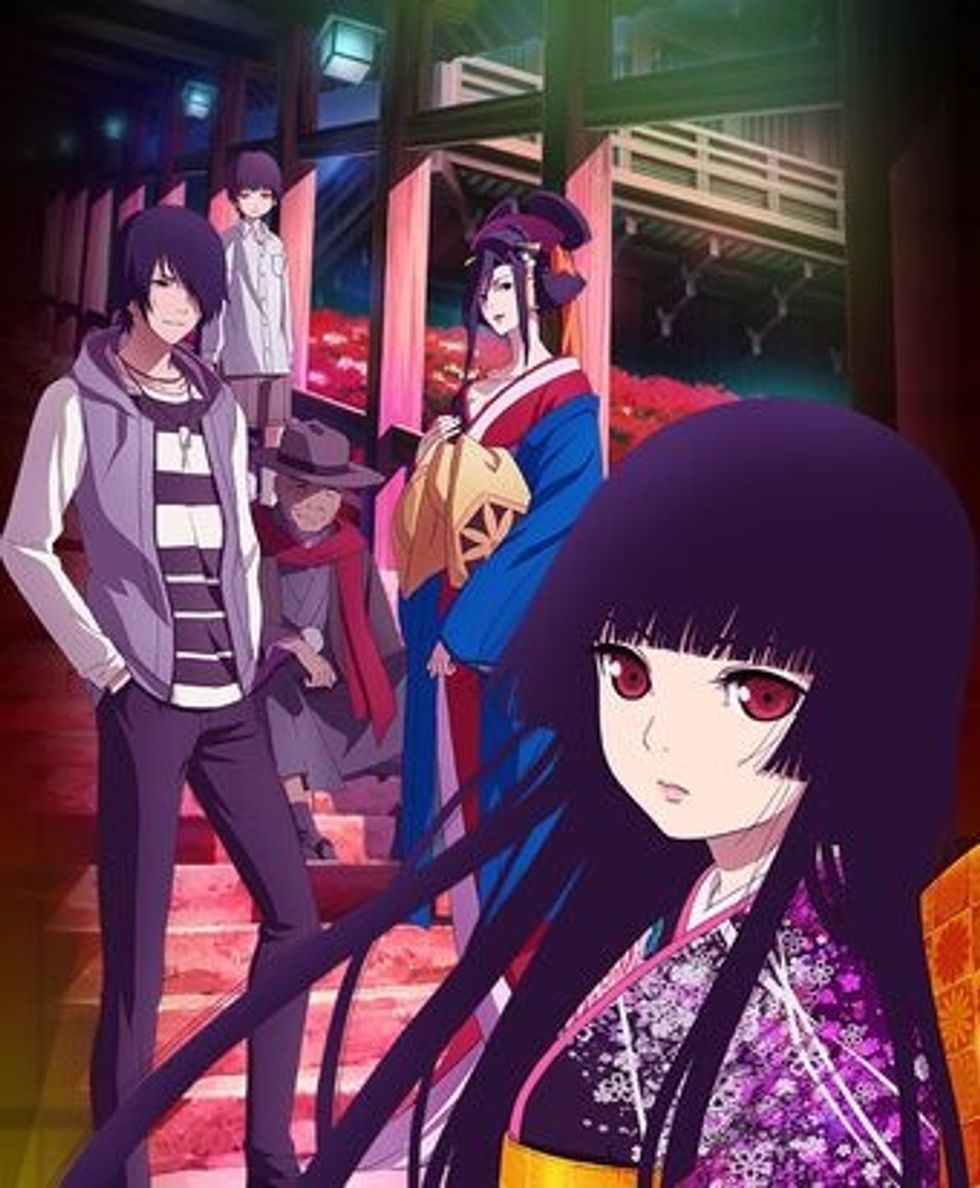 Hell Girl Wiki
This psychological anime focuses on Ai Enma and her comrades who drag souls down the flaming pit to Hell. Got a grudge? These mysterious individuals will respond if you post on a shady webpage. Defiantly a dark watch and many twists and turns. Things are never as they appear.
4. Parasyte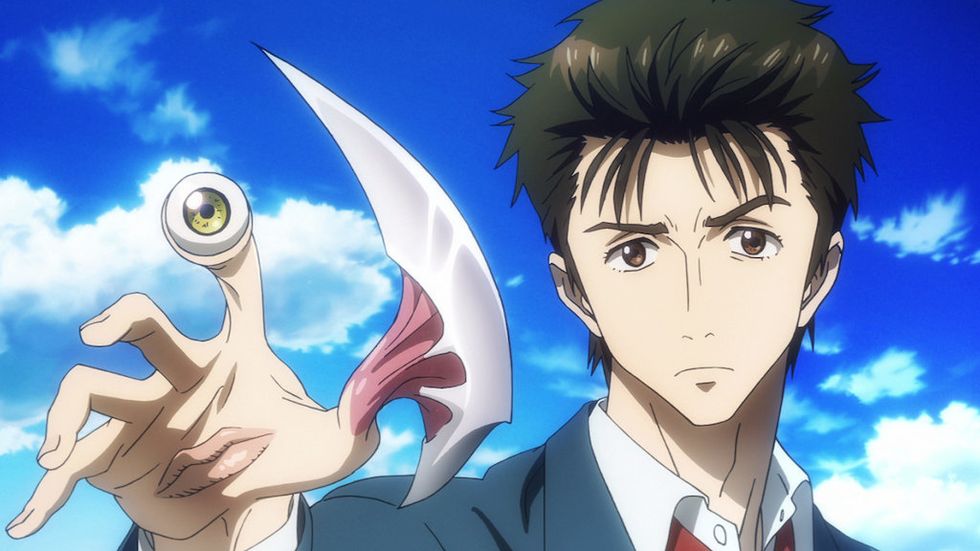 Netflix
Have you ever felt something crawling in your skin? It's probably a worm-like alien invading your body to live! This anime portrays an innocent, high schooler one day waking up to realize his body might not all be his own. Reluctantly forced to fight against these intruders who are curious about this unique duo and the protagonist has to fight to save humans from this invasion.
3. B: The Beginning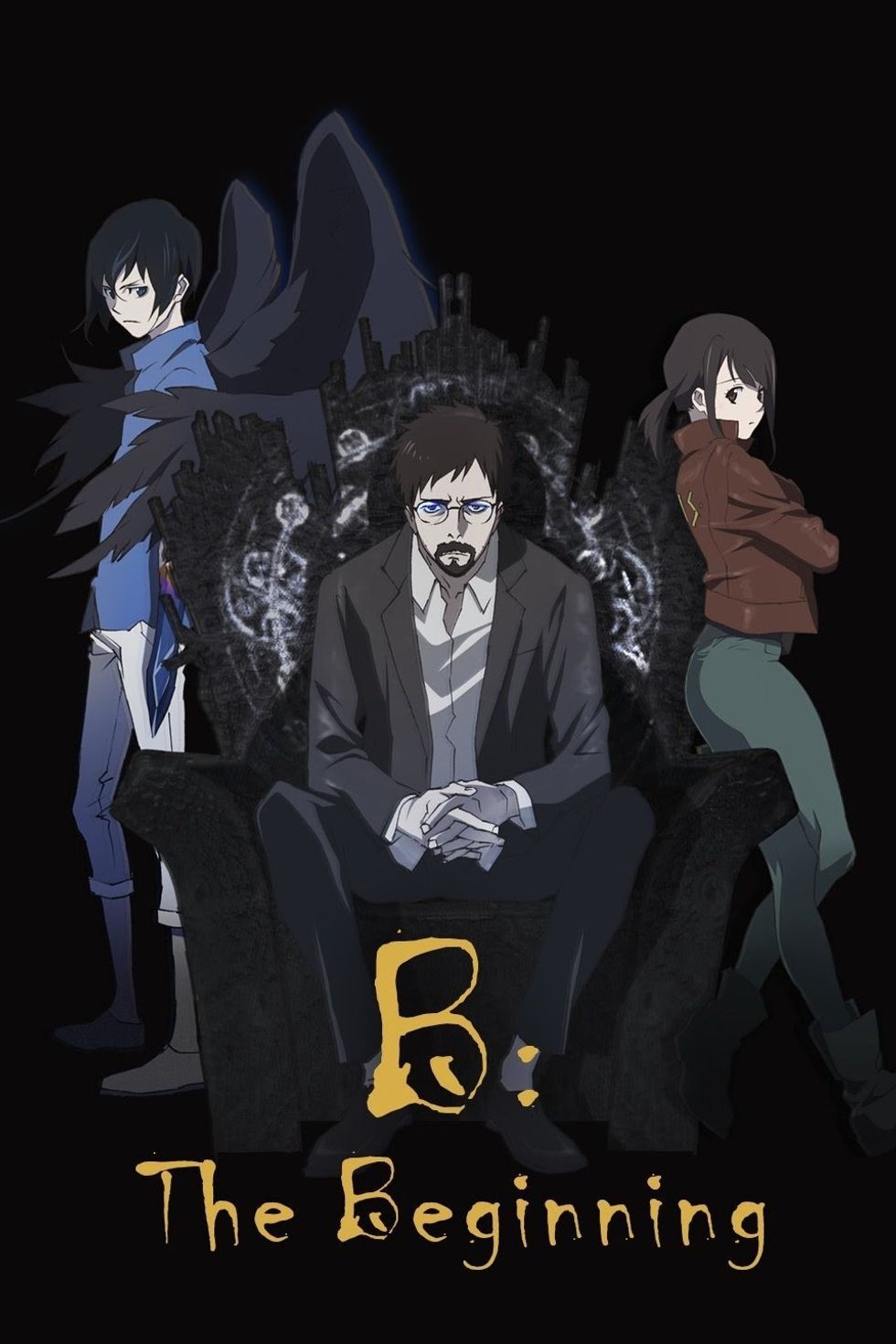 In this advanced, dystopian society there appears to be a serial killer named "B." With no leads, Keith a genius investigator is called to the task to find out who the mysterious killer "B" is. This anime is really confusing and if you miss one-second you'll be lost. If you like Death Note, you'll most likely enjoy this. This anime will make you think.
2. Blood-C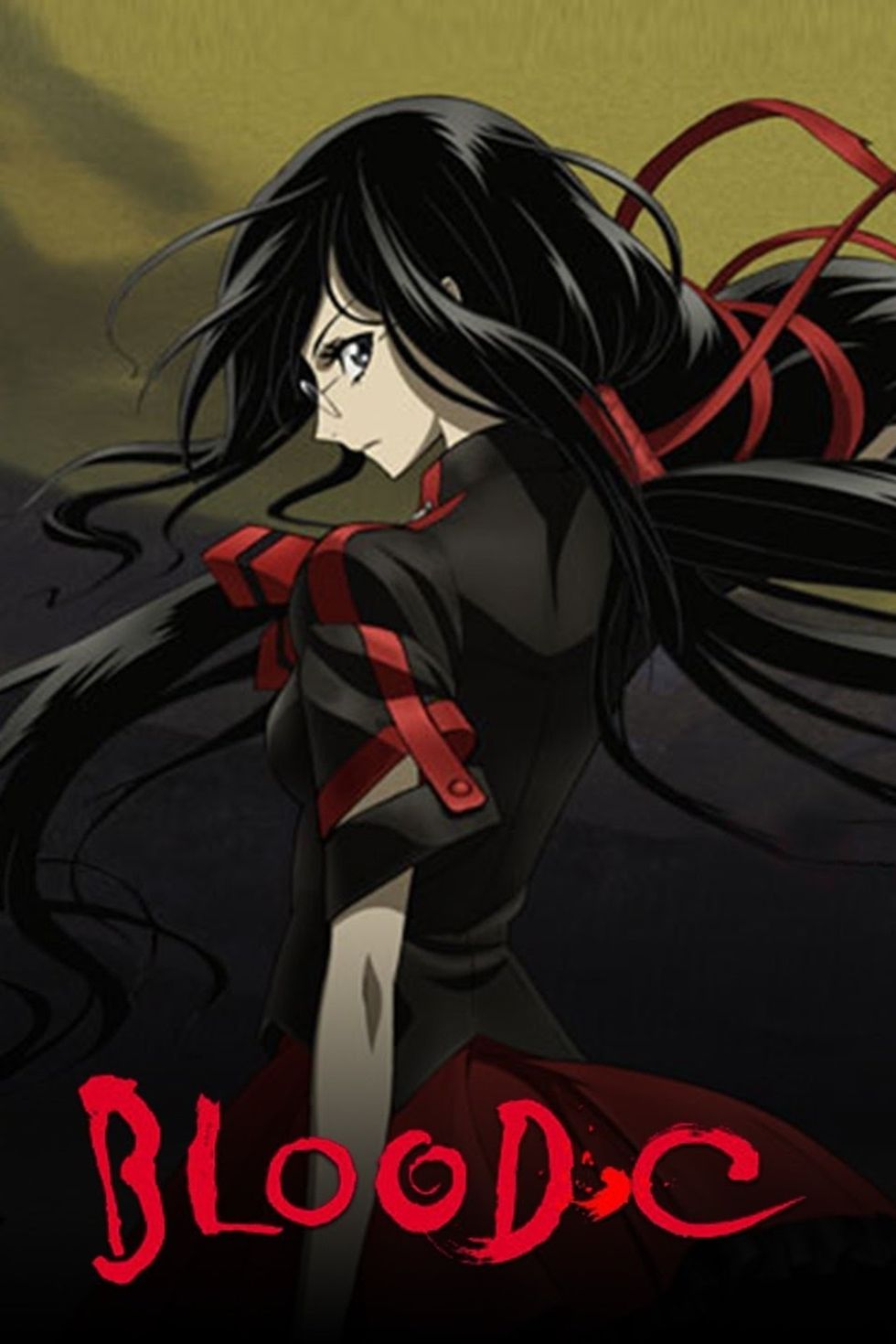 Saya is a typical student by day and a monster slayer by night. Her father employs her to destroy these monsters, but things aren't adding up in this small village. Saya slowly starts to notice some cracks in her seemingly normal life. Until one day, everything falls apart.
Do not trust a smile.
1. Hellsing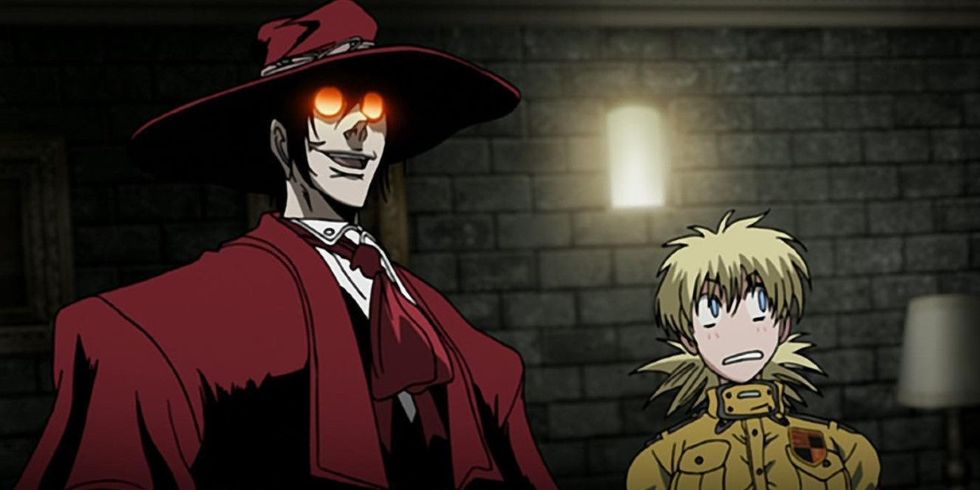 CBR
We've all heard the infamous tale about Dracula but have you heard about Alucard who swore loyalty to the Van Hellsing family after his defeat? No? Perfect, I would highly recommend this action packed anime. Each character is dangerous in their own right and has some comedic elements. A perfect anime to finish off your October binge of horror. I would watch Hellsing Ultimate for the higher production value and the OG for the vibes.