It has now been exactly 23 days of shelter-in-place for Bay Area citizens like myself. While, for the most part, I have tried to fill my days with healthy activities like hikes and runs, my meal choices have taken a turn for the worst. I have had Corn Chex cereal for dinner more times than I am proud to admit, and have lost all sense of what a decent meal is. So, in the spirit of making this quarantine my b*tch, I have embarked on a health mission. Here are some of the healthy meals I am learning to perfect:
Master the smoothie bowl.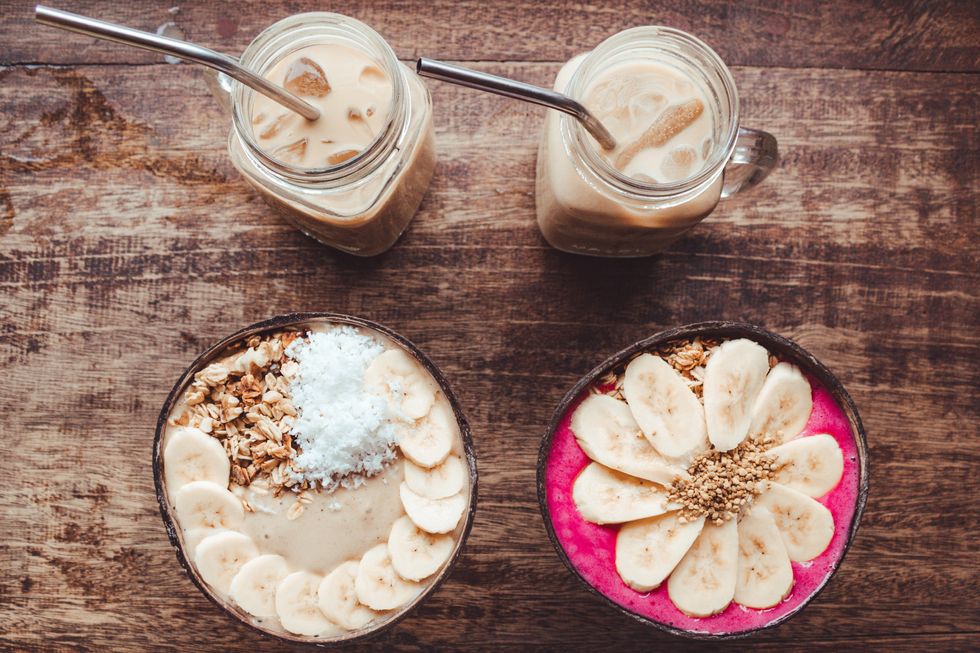 https://unsplash.com/photos/ZavNEhIrtxg
Breakfast is the most important meal of the day, even in quarantine. While in normal day-to-day life breakfast is often overlooked for something quick you grab before work or school, we now have the opportunity to make this meal just as important as the rest. One of my favorite breakfasts is a smoothie bowl. The days of boring smoothies are over. Get ready for your new sweet and creamy breakfast that tastes almost like desert. Made with a variety fruit, yogurt, milk (usually a milk substitute), and crunchy granola goodness; there are many ways to construct your perfect smoothie bowl. That being said, here is a basic template recipe. Feel free to play around with it:
Base:
1 frozen banana
1 cup of frozen fruit (berries, mango, pineapple, etc.)
1/2 cup milk (or milk substitute)
optional add-ins: yogurt, avocado, frozen/fresh spinach or kale
Toppings:
sliced fruit (banana, strawberry, blueberry, etc.)
chia seeds
flax seeds
granola
honey/ agave syrup
Whip up a quick lunch.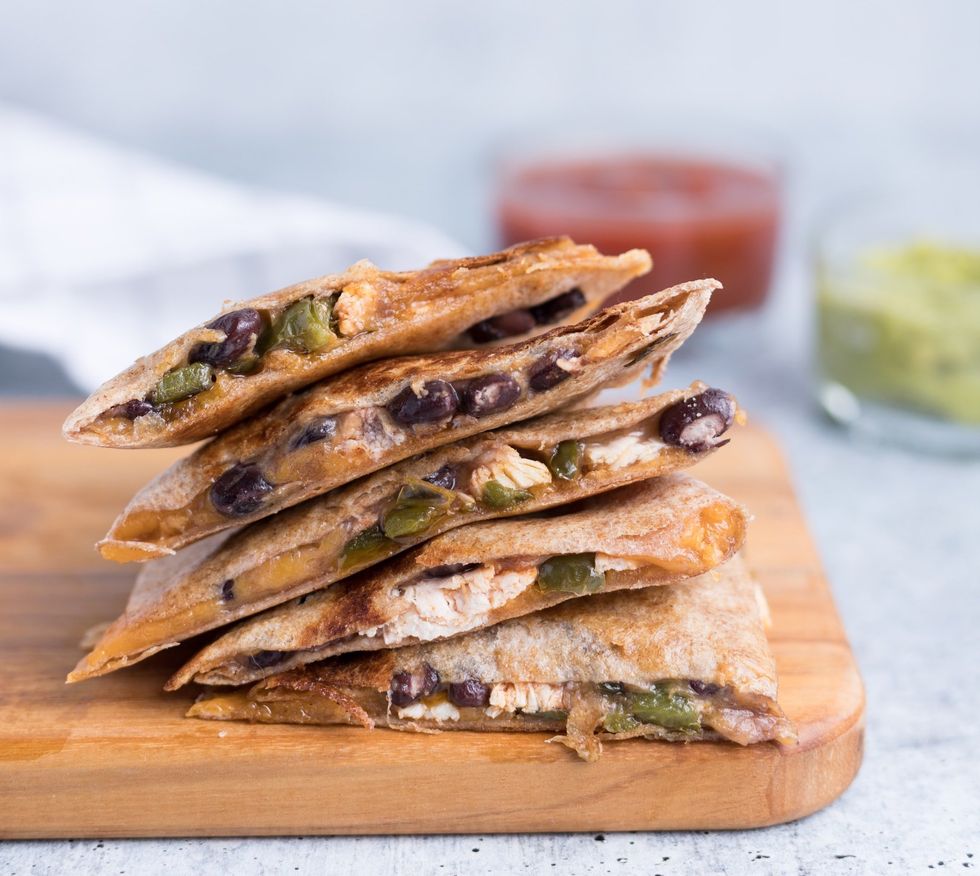 https://unsplash.com/photos/u6oot_dGiug
Lunch is the meal of the day that is unfortunately squished between all of your actives, and therefore doesn't receive a ton of attention. Break away from your normal salad or sandwich and try making one of these super easy and unique quesadillas. Airing more on the side of a crunch-wrap than a quesadilla, these quick bites can carry quite a bit of diverse flavors. Try filling your tortillas with different combos like black beans and cheese, hummus and veggies or lentils, or cream cheese and sweet potatoes. After folding them over to create little pockets of filling, pan fry them in oil until they are crispy!
Dinner time!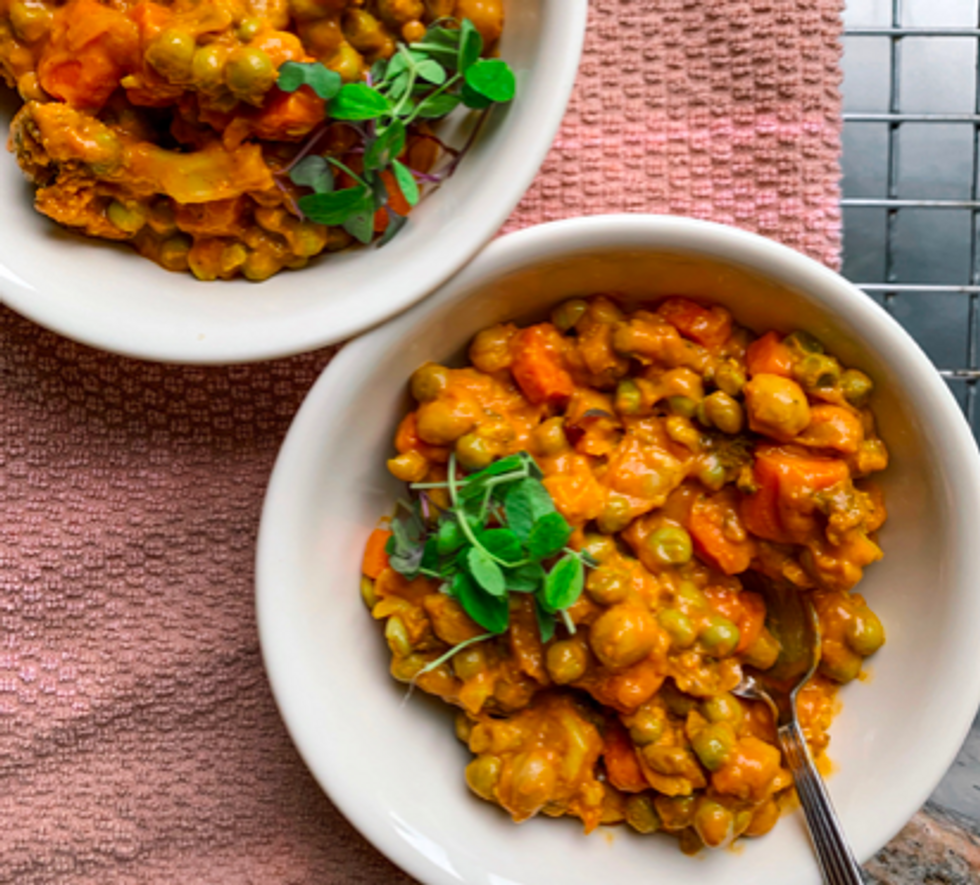 https://healthfulradiance.com/2018/12/13/vegan-red-veggie-curry/
There is nothing better than ending a long day of online school or work with a warm and yummy dinner. If you are looking to explore beyond your typical pasta or rice dish, take your swing a making this red veggie curry from healthfulradiance.com. This dish can use frozen veggies and canned goods, all of which are items I am sure you have stocked up on. Check out this website for an easy recipe for this delicious dish: https://healthfulradiance.com/2018/12/13/vegan-red-veggie-curry/
Don't forget about desert.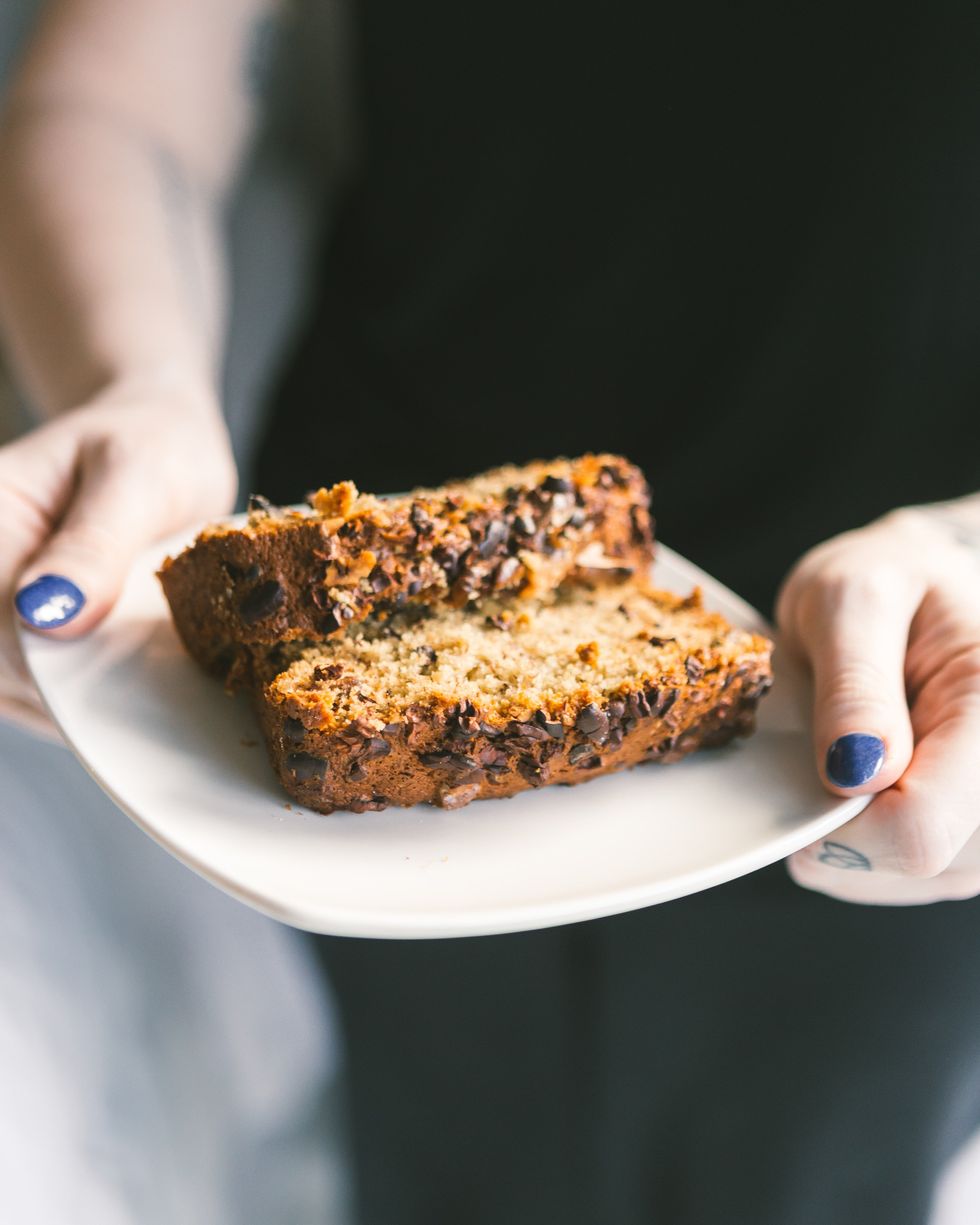 https://unsplash.com/photos/vU-MYdQg6MI
If you are anything like me, desert is just as important as dinner. While I am a sucker for just about any type of desert, banana bread has to be one of my favorite sweets. Eat it after dinner or save it for breakfast the next morning, here is a quick and healthy recipe for the best banana bread I have ever had:
2 1/2 mashed ripe bananas
1/4 maple syrup
2 eggs
1/4 cup melted butter
1 1/2 cup pancake mix (I used gluten free made with almond flour so it was a bit healthier)
1/2 cup of quick oats
a drop of vanilla
a pinch of salt
chocolate chips
Mix all ingredients (except the pancake mix or oats) together in a large bowl. Once stirred thoroughly, mix in the package mix, oats, and then chocolate chips. Bake at 350 degrees for about 50 minutes and enjoy!
I hope after these meals, you truly feel like a successful chef. Happy cooking!