There's nothing quite like good food. There are often days I wake up where all I can think about is what I will eat for my next meal. From eggs and pancakes to burgers and fries, good food is, well, good! Being on the college budget, my love for good food is often hindered. Would I like to eat scallops once a week? Yes. Is that possible? Sadly, no. The best place to truly indulge on your foodie love is Instagram. So next time you're scrolling through your feed, follow these 5 food Insta's. Your stomach will thank you.
1. @hungrybetches
This Instagram features a wide range of food from gourmet hot dogs to doughnuts. With food from all over the world, your stomach will get a little taste of everything.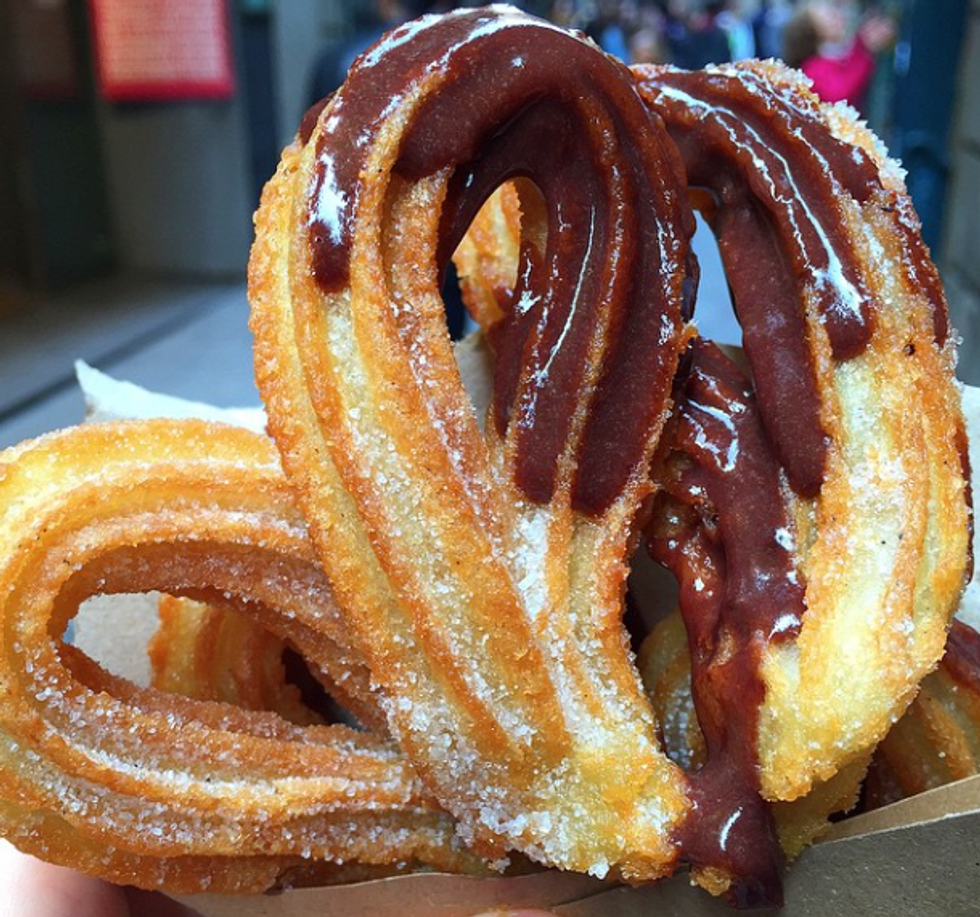 Tell me that chocolate churro doesn't look heavenly...
2. @everything_bagels
This Instagram is top notch when it comes to the appreciation of the best carb in the game, bagels. Featuring both original and submitted bagel pictures, the account showcases everything from cheesy egg sandwiches, to pizza bagels, and s'more bagels, to classic lox.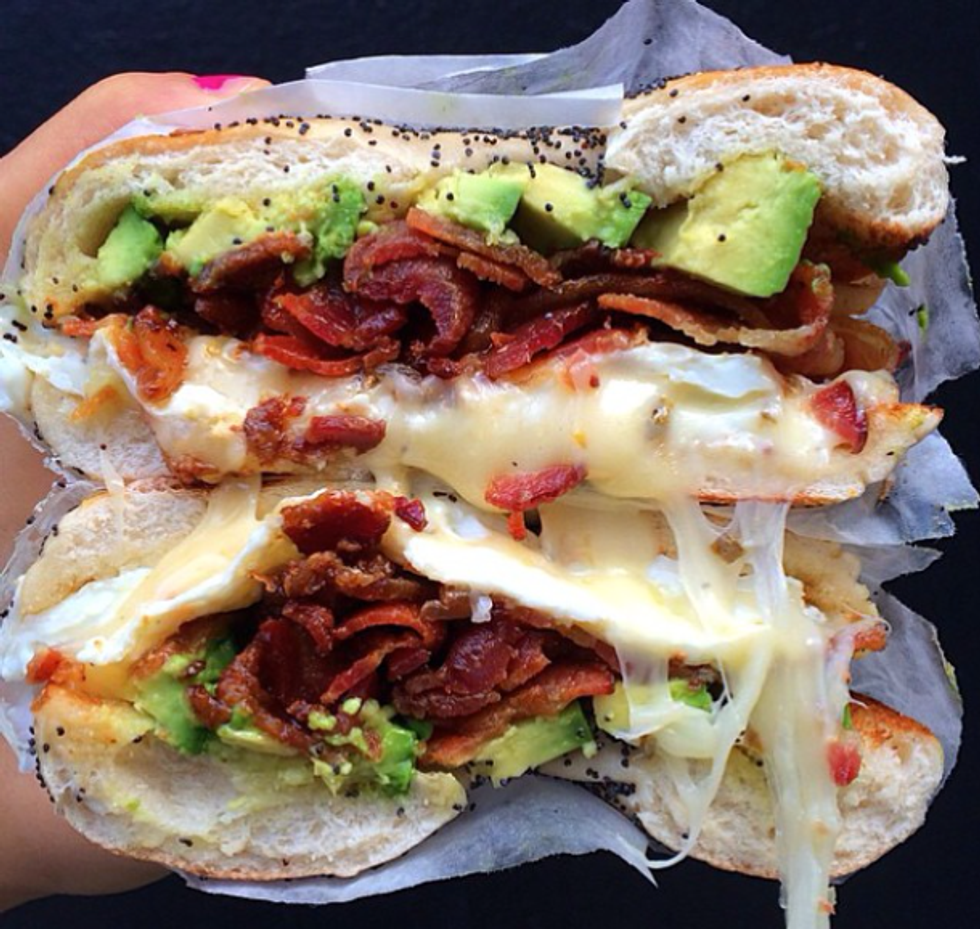 Bacon, cheesy goodness forever.
3. @unprocessyourfood
This "clean" eating Insta uses videos to highlight how to make delicious and clean alternatives to all your favorite foods. The faced paced videos highlight the simplicity of eating clean. Want to learn how to make a coconut mocha shake? How about sparkling pineapple lemonade? Pumpkin pie ice cream? Well look no further, this Instagram will show you everything you need to know.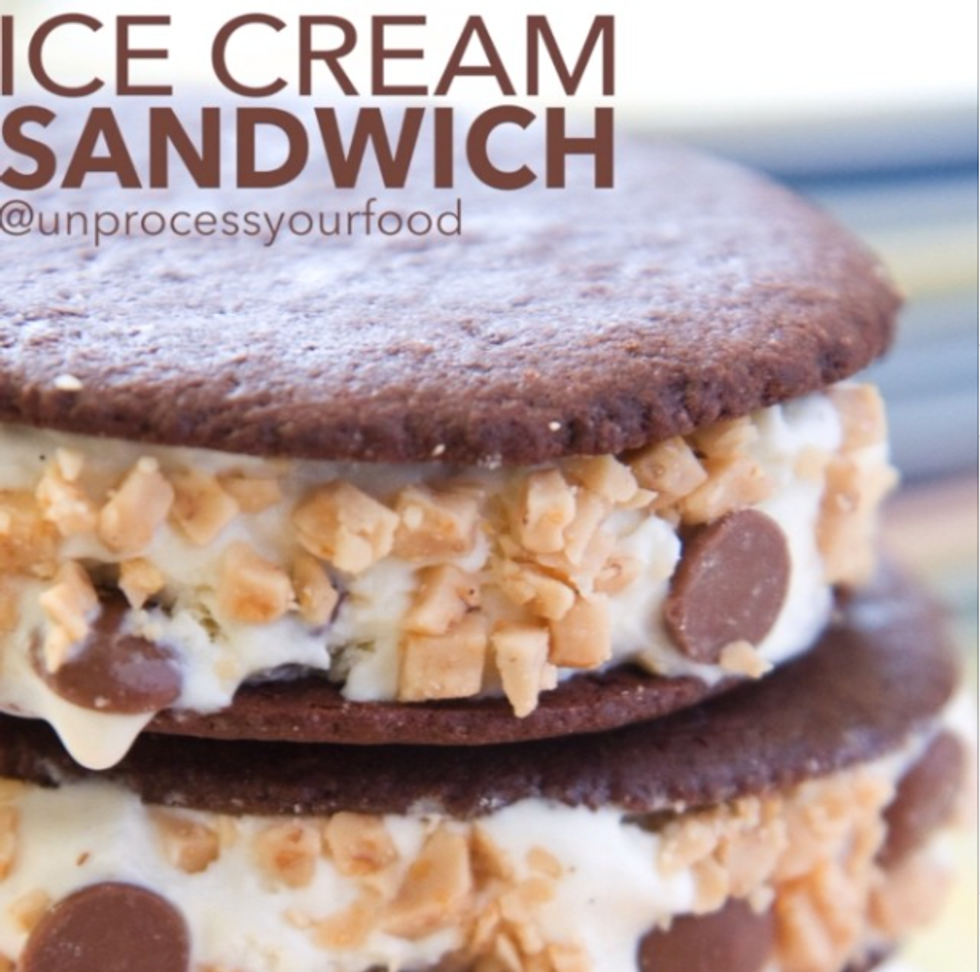 Ice cream sandwiches made clean? Uh, yes please.
4.@fatandfuriousburger
This artistic account features hamburgers galore. Placed in some quirky settings, the hamburger is showcased in a variety of ways. From giant crab burgers, to spaceship buns, you're bound to stir up your creative juices looking through this account. Your stomach will definitely be growling too.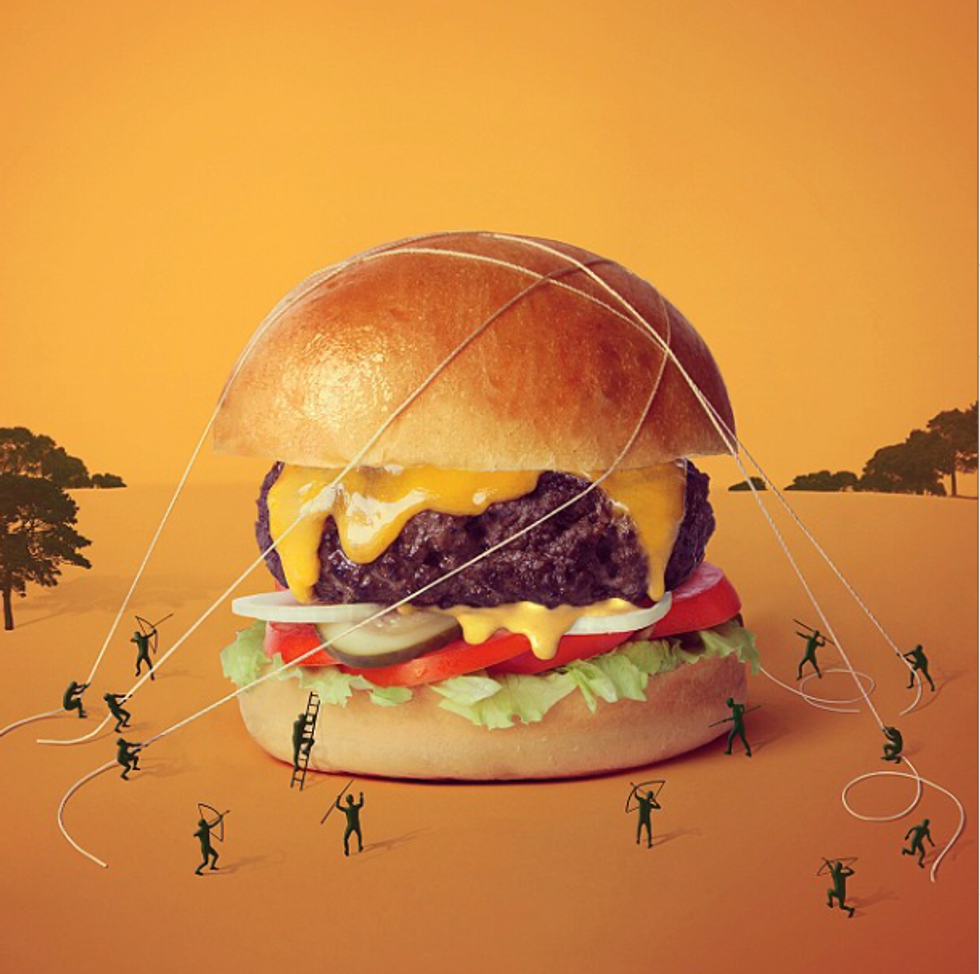 Save the burger!
5. @munchiesminute
This account features a lot more than just munchies. Craving something? You'll be able to find it on here. Through vibrant photos, the page showcases everything from breakfast through desert. Sushi on your mind? They've got it. Dying for an ice cream sundae? Check. Check it out.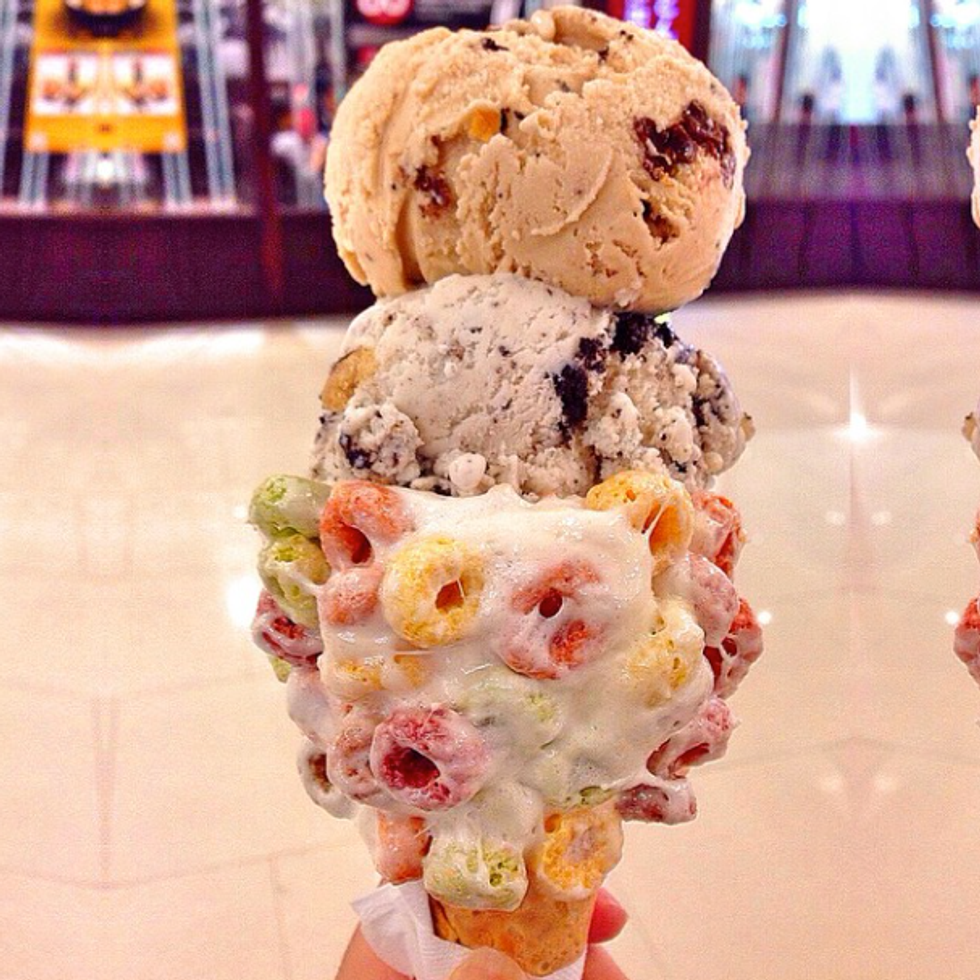 I scream, you scream, we all scream for ice cream.
So, embrace your inner foodie, get on Instagram and give these 5 accounts a follow. Mangia!