Have you ever gotten sick of the same old microwaved ramen or chicken and broccoli combo that you have been eating for a week straight? Do you wish that you could try something with more flavor and less sodium (in the case of that ramen)? Are you willing to challenge your tastebuds? If you answered yes to any of these questions, then I have some excellent news for you! Indian food will fill that void in your heart (and stomach) and leave you questioning why you've been eating the way you have all of your life....here are 5 of my recommendations for great Indian food!
1. Dhokla (sometimes also called Khaman)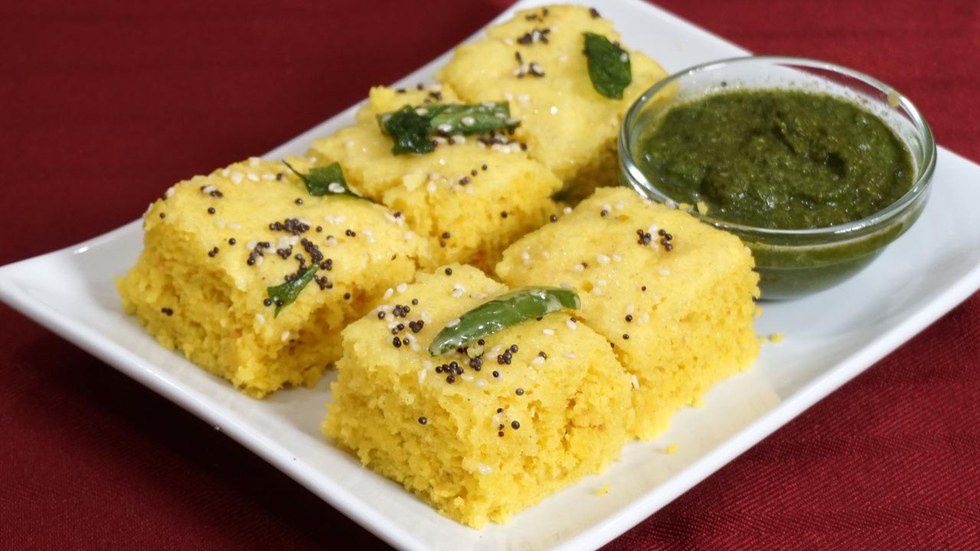 Dhokla
originates from the Indian state of Gujarat. It is made of a mix of rice and chickpeas which are soaked overnight and then ground, fermented, and garnished with various spices. Often served with green mint chutney or a sweet-tasting chutney made from dates, dhokla can serve as a delicious snack, meal, or on-the-go treat!
2. Thali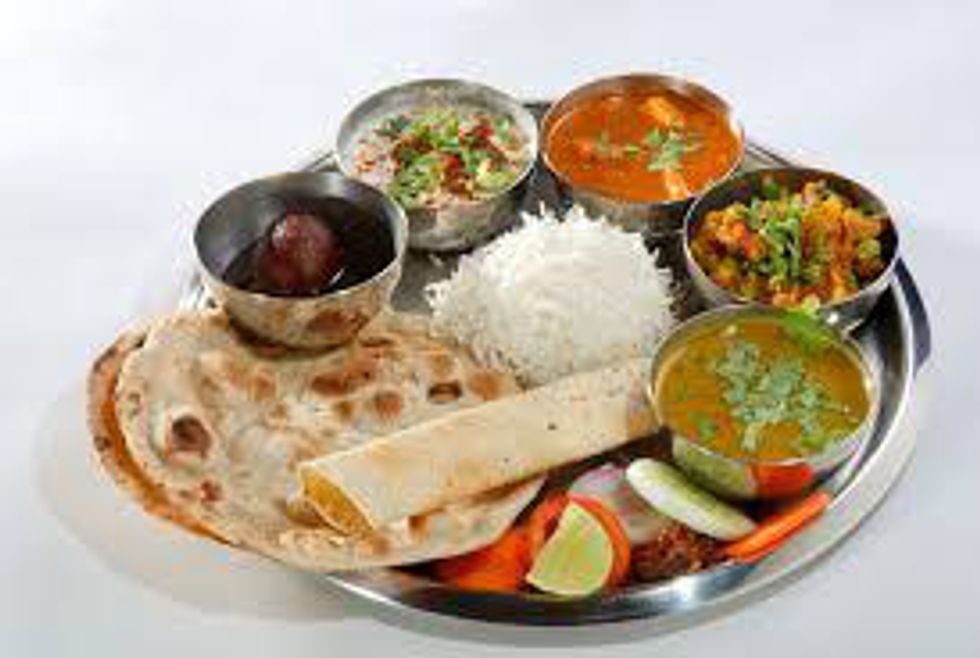 Thali
is the term used to describe the large assortment of curries, carbs (including rice, naan, chapatis, dosa, or pooris), desserts, and drinks given in small cups on a large plate. This meal varies based on the specific restaurant, the region of India it is based upon, and even the amount /variety of food given on the plate. However, if you are really hungry or have a hard time choosing one type of Indian food to enjoy, the
thali
will have you covered.
3. Shrimp Fry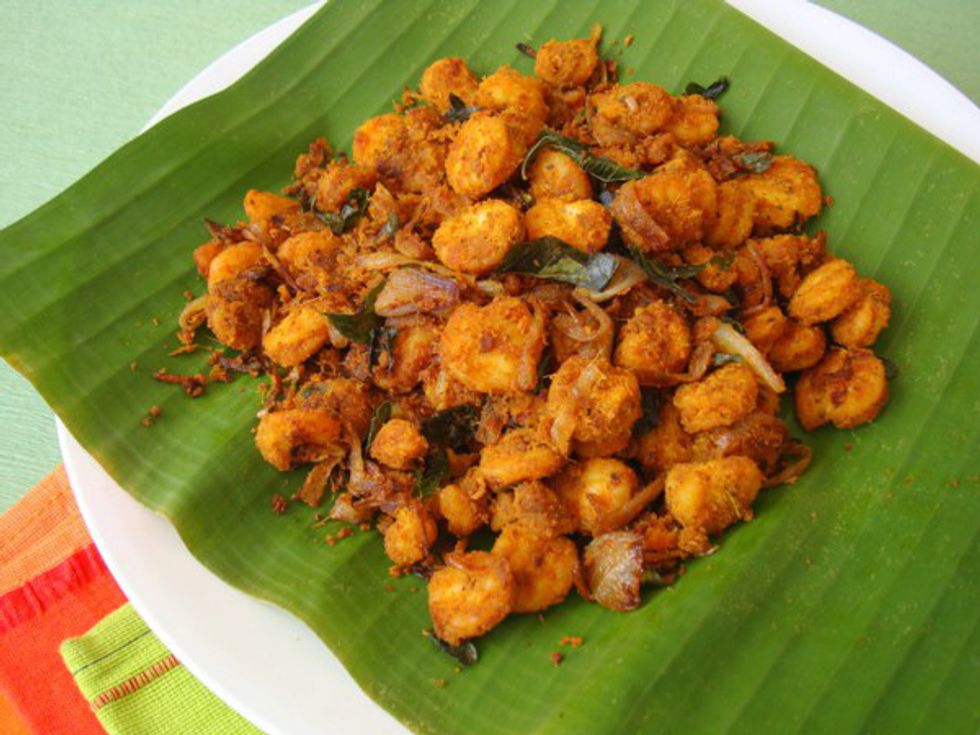 Shrimp fry is often made with many spices (including turmeric powder, red chili powder, and coriander powder), onions, garlic, and oil. A famous type of shrimp fry is one that originates from the Indian state of Andra Pradesh. The shrimp fry from this region of India is so spicy that it makes your eyes water and your throat burn and nose run. However, if you happen to be very congested or are not afraid of spicy food, shrimp fry is the dish for you! Just make sure to have some milk on hand!
4. Biryani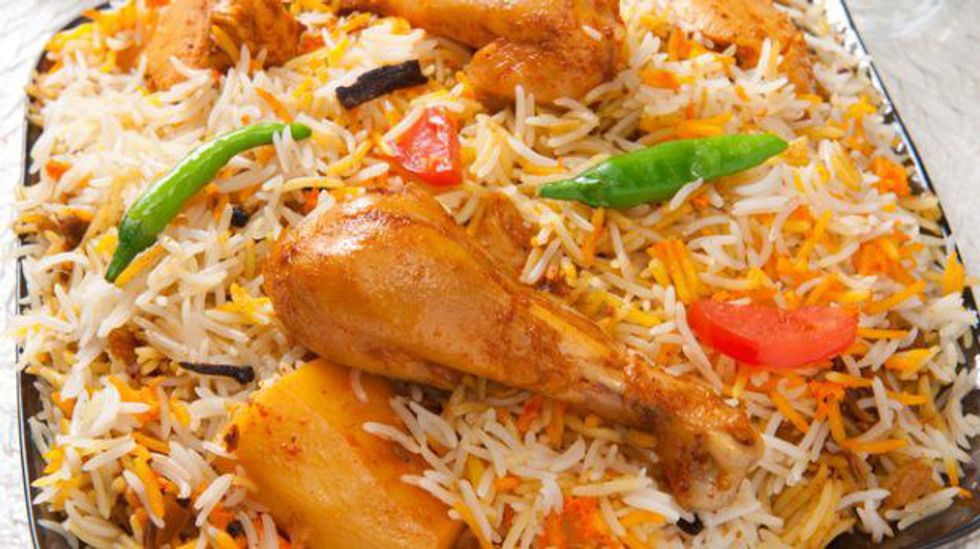 Biryani
, another dish made famous in Andra Pradesh and especially in Hyderabad, the capital of the state of Telangana and the
de jure
capital of Andra Pradesh. Biryani is a spicy version of fried rice, often made with chicken, lamb, or goat, and combined with spices, boiled eggs, sliced carrots, cucumbers, and served with a side of
raita
(a yogurt mixture which sometimes includes cucumbers or onions that is mixed with the rice if it gets too spicy to help cool the mouth down). Biryani is not for the faint of heart... this dish will challenge the most diehard foodie as it combines many contradictory tastes, sights, and smells! If you try and genuinely enjoy biryani, consider yourself an honorary Indian (if you aren't already!).
5. Gulab Jamuns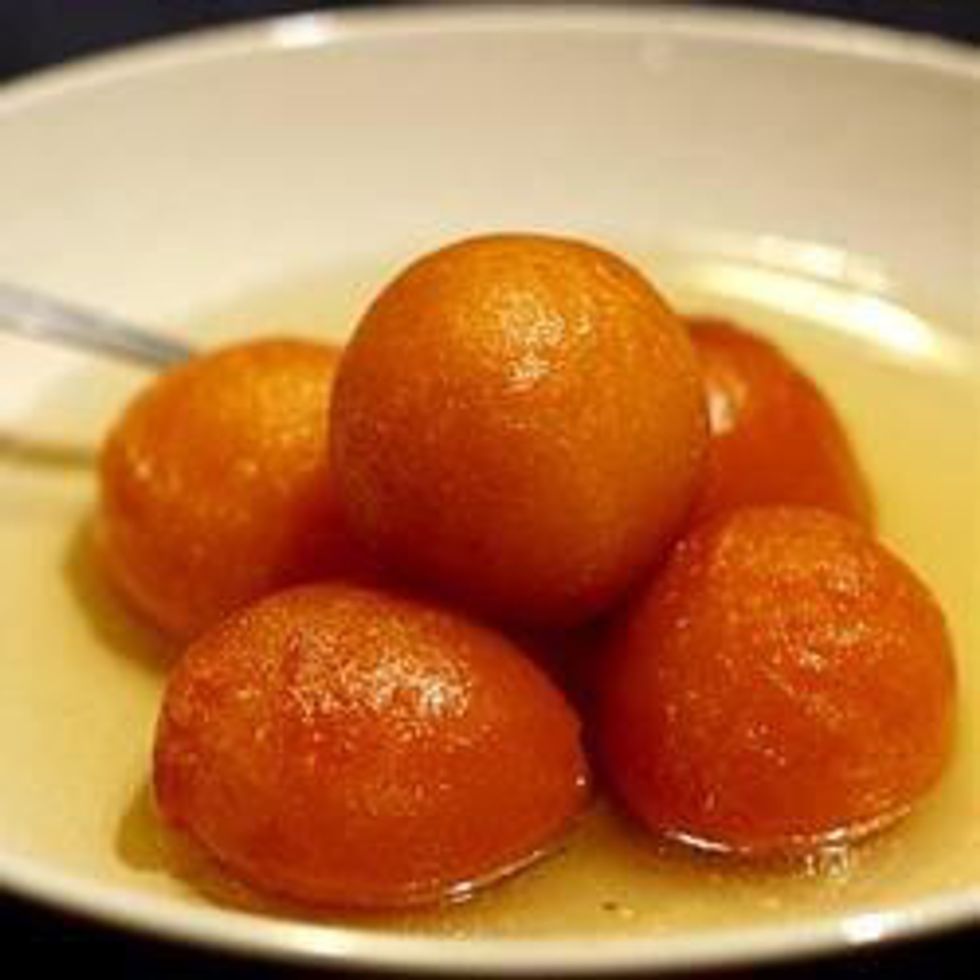 Gulab jamuns
are an excellent choice for the person with a sweet tooth. Fried dough balls that are dipped in a sugar syrup solution, gulab jamuns are a staple at many Indian celebrations and are a favorite of both Indians and non-Indians alike! Make sure to grab a few the next time you visit an Indian restaurant (or India herself!).
If you enjoyed this articel and are interested in more food recommendations, tune in next week as I explore the wonderful world of Korean cuisine!