Cresson, Pennsylvania. We're a small town with much love for our community. For most of us, we're in Cresson to go to school; most students attend Mount Aloysius College. We're a campus comprised of students from not only all over the country, but also the world. And it just so happens that fall is our most beautiful season. With the falling leaves and epic sunsets, we have everything a small town has to offer.

And if you're a student or even a community member just looking for something to do, look no farther! I've comprised a list of all kinds of activities and events to partake in during this glorious fall season!
1. Take a walk around the Mount Aloysius College Campus.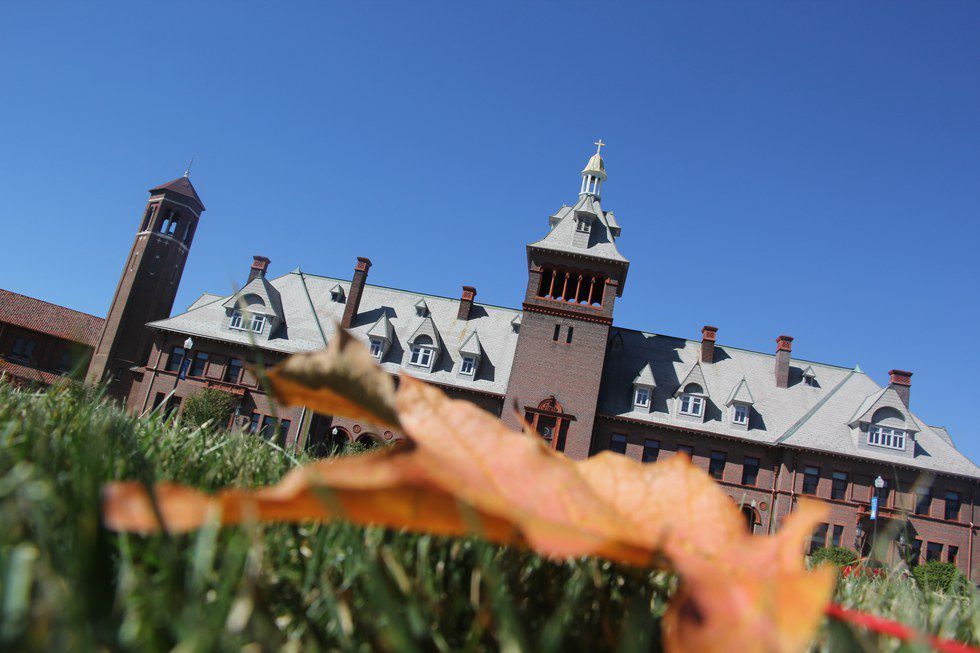 As the seasons change, campus transforms into a magical world cloaked in leaves. The trees change from greens to beautiful reds, yellows and oranges and they make the perfect scene for events, walks and selfies. With the new trail on campus, students and the community members can travel through the woods and pass the pound, taking in the breathtaking nature of our campus, as fall comes upon us.
2. Take some time to visit Cresson Heritage Days.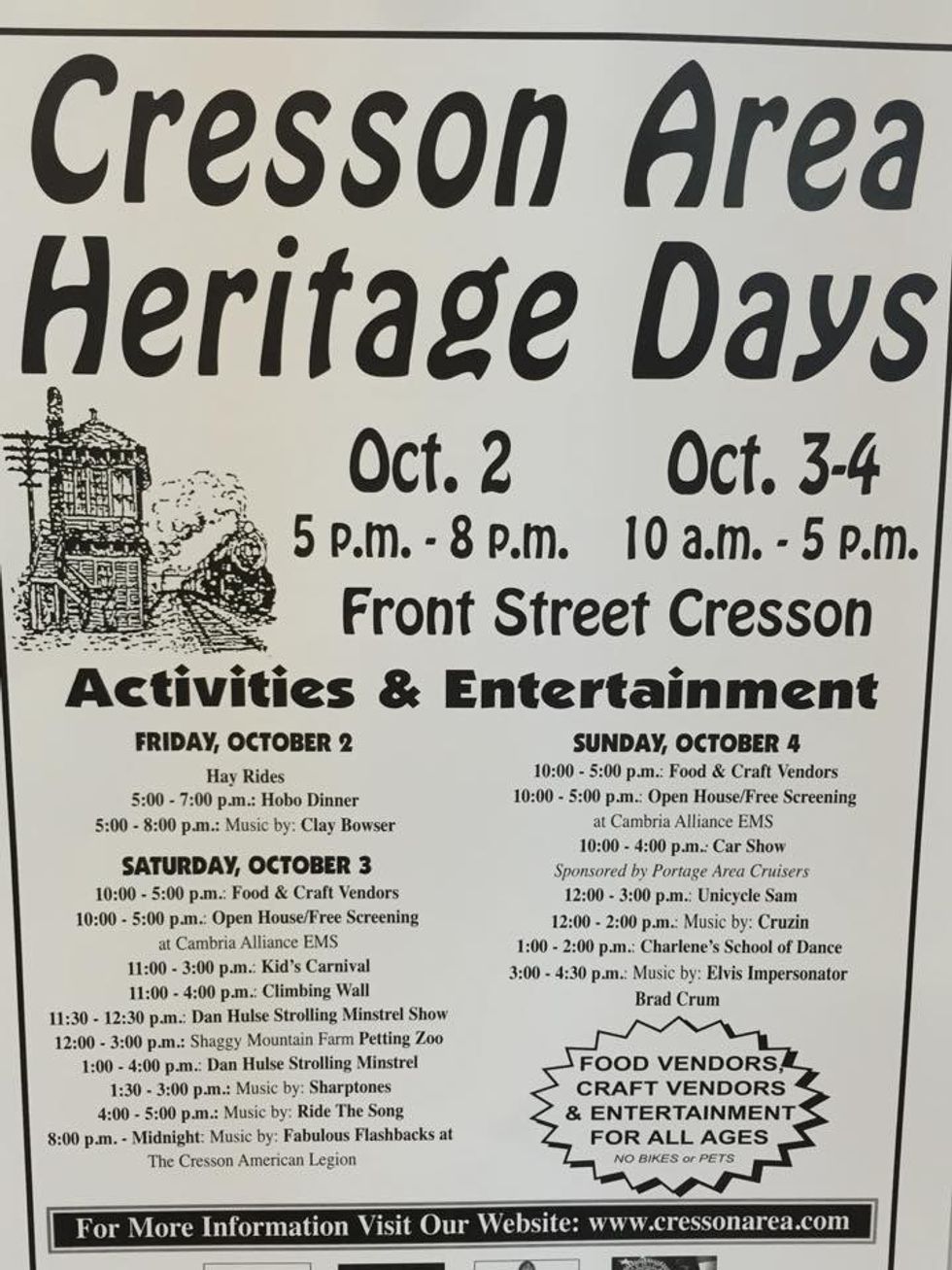 If hay rides, music, crafts, food, activities, and car shows are something you enjoy, head on down to Front Street from campus to experience all that our quaint little town can offer. Cresson Area Heritage Days almost reminds me of the Autumn Festival from "Gilmore Girls" that happened in Stars Hallow.
3. Visit Vale Wood Farms during their Pumpkin Patch event.
If the activities and décor aren't enough to draw you in, the food will! All the staples of fall can be bought during the event, including PUMPKIN PIE. You can even get a group together and visit and tour together!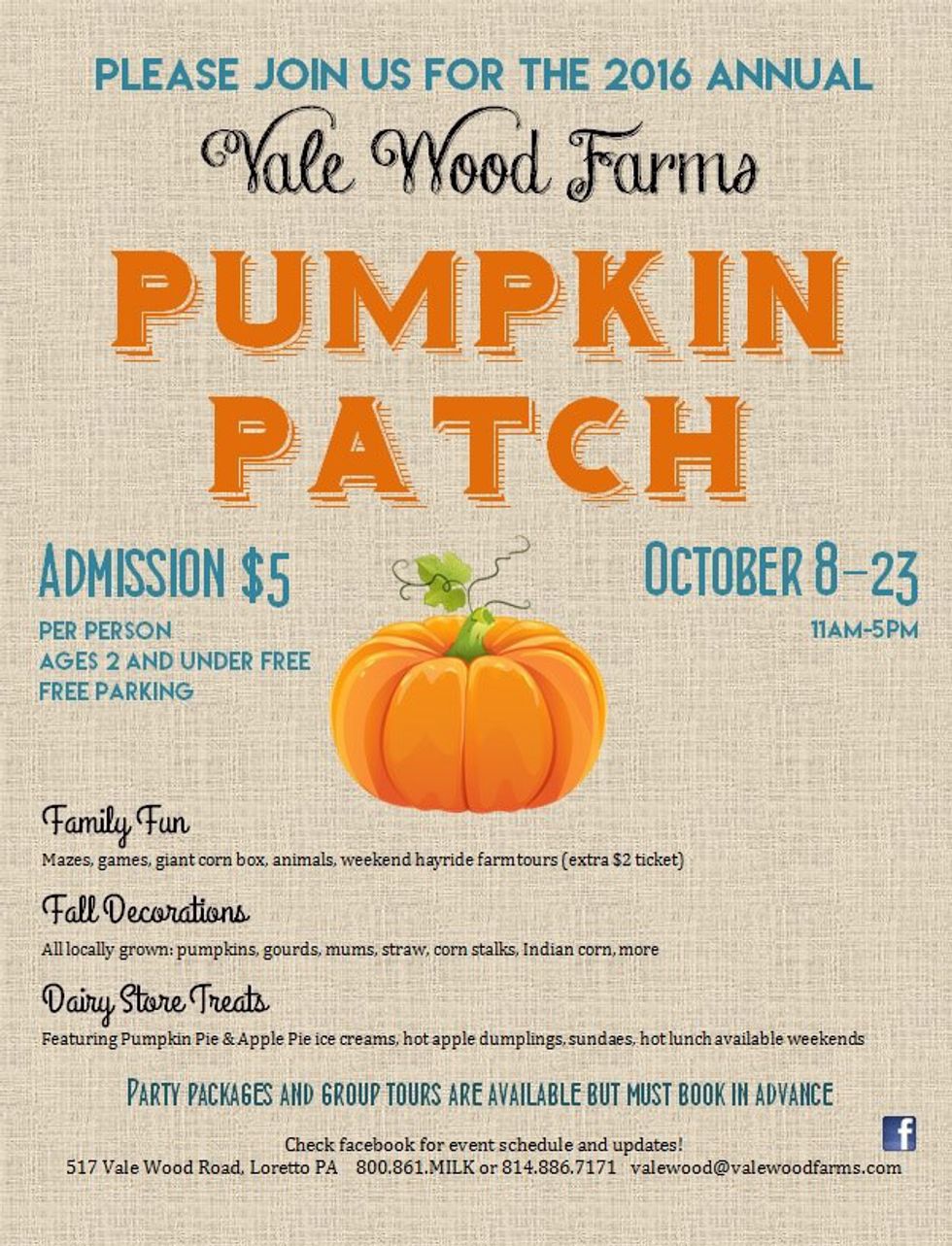 4. Go to Weakland Farm's Corn Maze.
This farm has everything for someone looking for the complete fall experience. The corn maze could be a great way to start the day; gather a group and experience the fall, fresh morning air. Then, you have the options of enjoying a wagon ride, learning about barnyard animals, visiting the pumpkin patch, snacking on some staples of autumn, or purchasing some décor and crafts. There is even an indoor play area for the kids!
5. Get involved and volunteer.

Keeping with the fall themes and events, it only seems fitting to volunteer with some community festivals. Volunteer at the Hollidaysburgh 11th Annual Pumpkinfest. There will be great pumpkin food, games, and crafts! It is always great to get involved and be a servant leader, especially when it involves the best of seasons.