I've been using fountain pens since I was in middle school, and I can't imagine my life without them. It's a shame they're not very common in today's society, but here's hoping that'll change!
1) They won't skip like that ol' ballpoint pen of yours, and they're super smooth.
One of the main reasons I use fountain pens is because they're so flippin' smooth. It's like writing with butter minus the, you know, butter. It's great! Unlike a lot of other pens, a good, reliable fountain pen won't skip, so you can say goodbye to those frustrating pens that produce tire tracks rather than lines, and say hello to smooth, skip-free writing.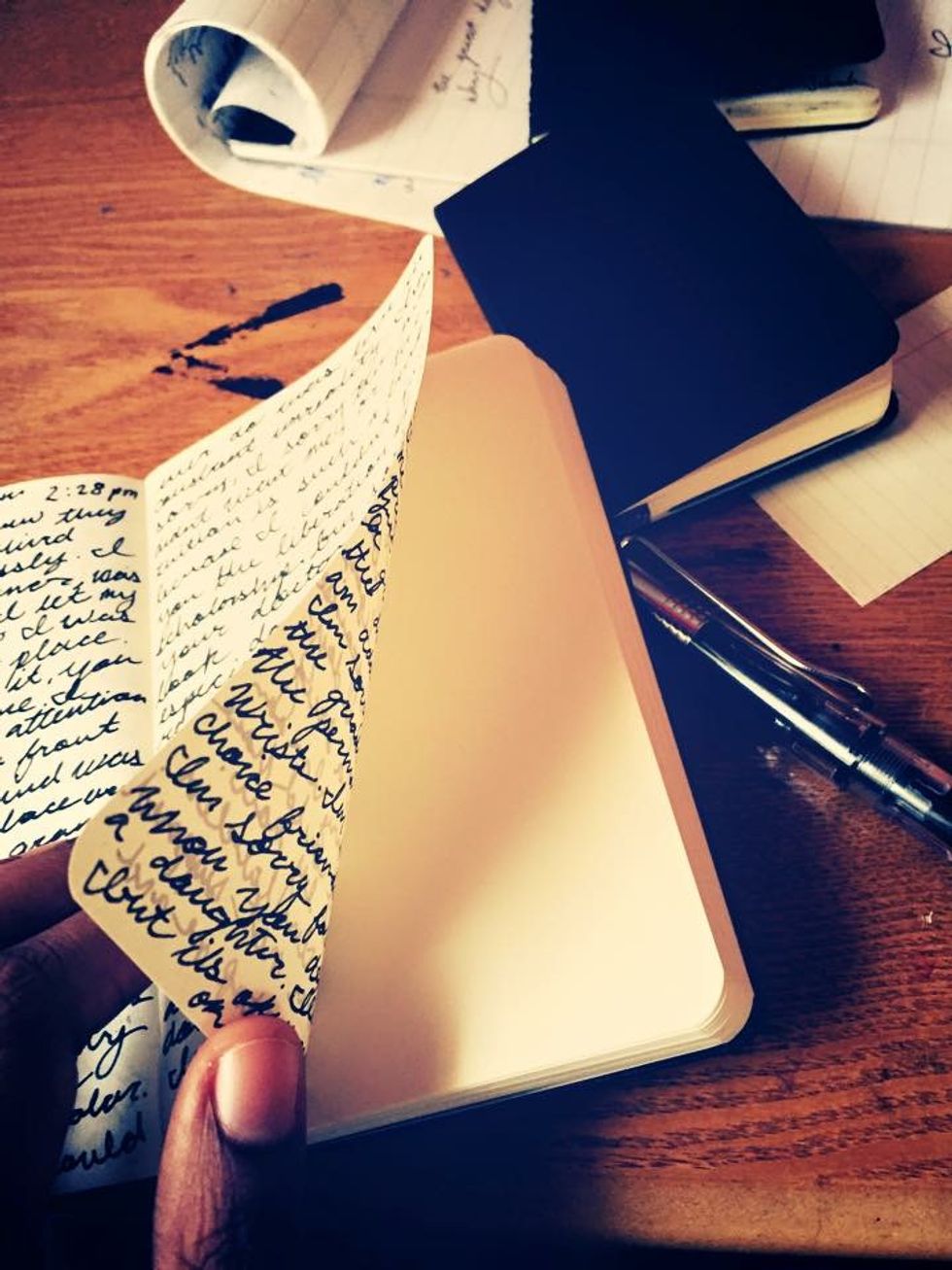 2) Despite popular belief, they can be pretty affordable.
Ok, to be honest, you're probably not gonna find a quality and reliable fountain pen for a mere couple of bucks, unless you're looking for something disposable; in that case, check out the Platinum Preppy or the Pilot Varsity. Both are great options for anyone looking for lightweight and smooth writers, without the hassle of bottle filling or buying new cartridges. Just buy a new one when the other one runs out, simple. This option, however, does break the bank over time, and you're really not getting the biggest bang for your buck or the full fountain pen experience. Buying a quality bottle of ink, such as Noodler's Bulletproof Black which I love and praise, may cost you a little over ten bucks, but it is well worth the money and will last you a heck of a long time. Not to mention it is much cheaper than buying cartridges that, depending on your writing demands, may only last you a couple of days. My recommended fountain pens for beginners, students, or anyone really, is the Lamy Safari, Pilot 78G, Pilot Metropolitan, TWSBI Eco, and the Platinum Preppy that I mentioned earlier, which can be disposed of or refilled according to preference. All these pens can be purchased for around 30 dollars or much less off of places like Amazon.com.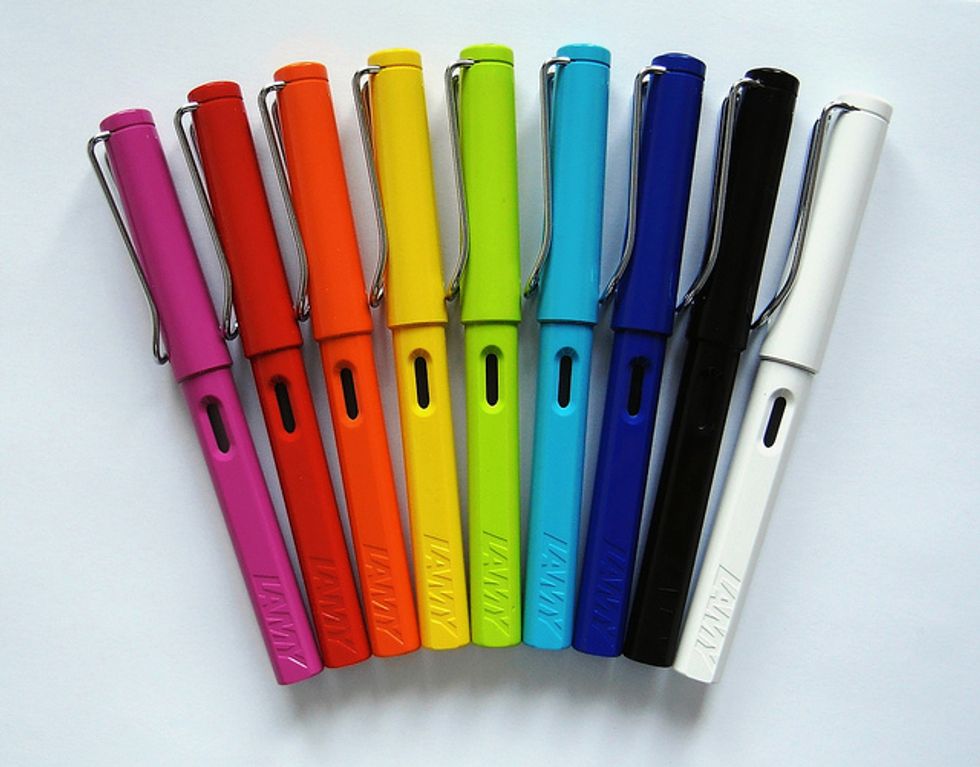 (Picture of some glorious Lamy Safaris)
3) The possibilities are endless, so make it yours.
Fountain pens are super customizable. You can choose between extra fine, fine, medium, bold, italic, and stub nibs. There are fountain pens for executive to everyday use, and everything in between for you artists, writers, and visionaries out there. There's a multitude of nib sizes, colors, designs, styles, and brands to choose from, and there's different filling mechanisms to choose from too! You can get inks in every color in the book, and saying that these colors are not limited to the colors of the rainbow is quite the understatement.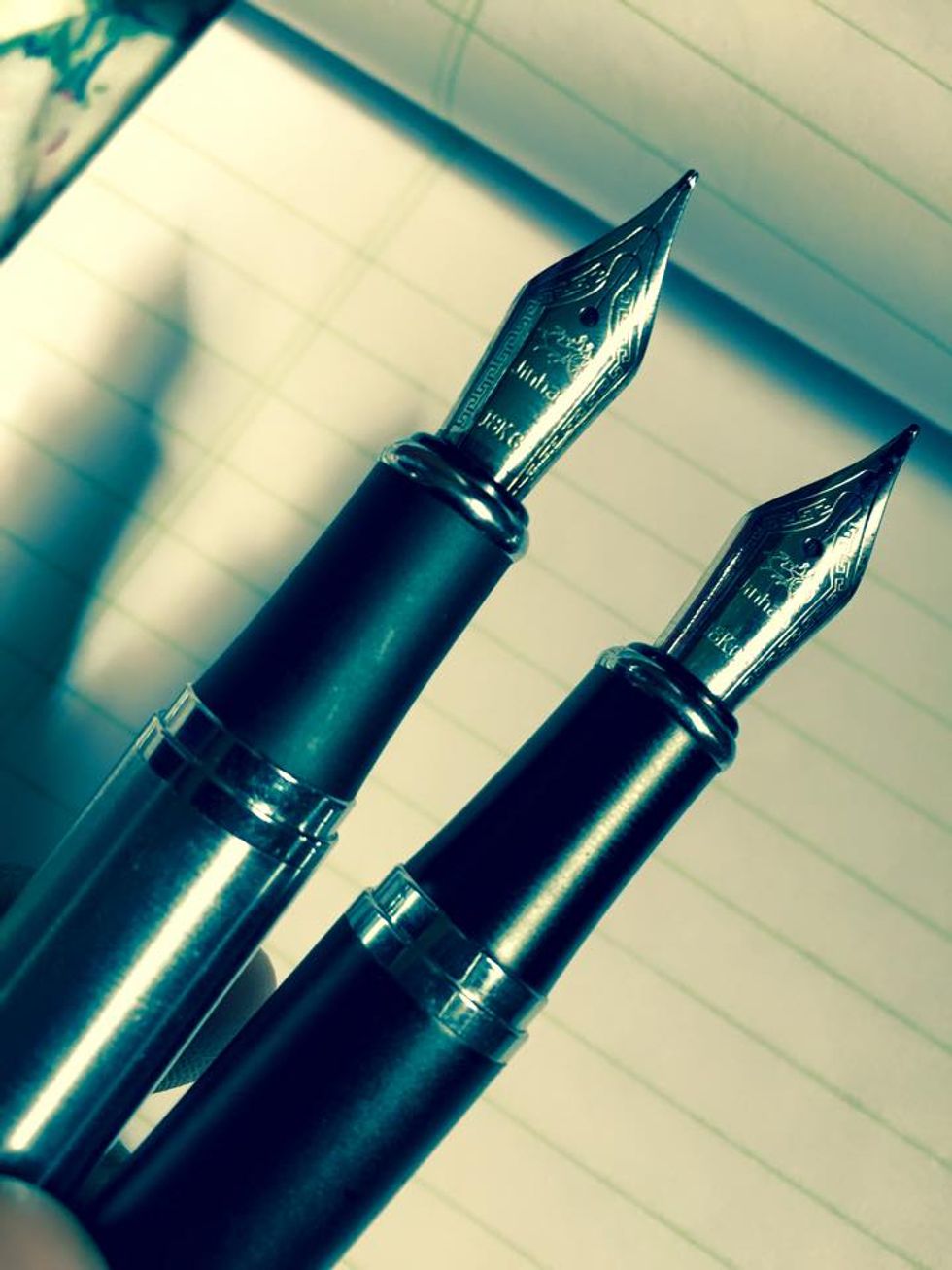 (If you found yourself wondering what the heck a nib is, it's the pointy metal bit at the top of the pen.)
4) It's a conversation piece, and the conversation is worth having.
These things are unique, and, quite frankly, out of fashion. A lot of people have never heard of fountain pens before, or assume they just aren't in production anymore. So believe me, if you sport one of these things around it won't go unnoticed; people will want to know where you got it from, and probably ask you if they could try it. You might even recruit another fountain pen aficionado. Hooray!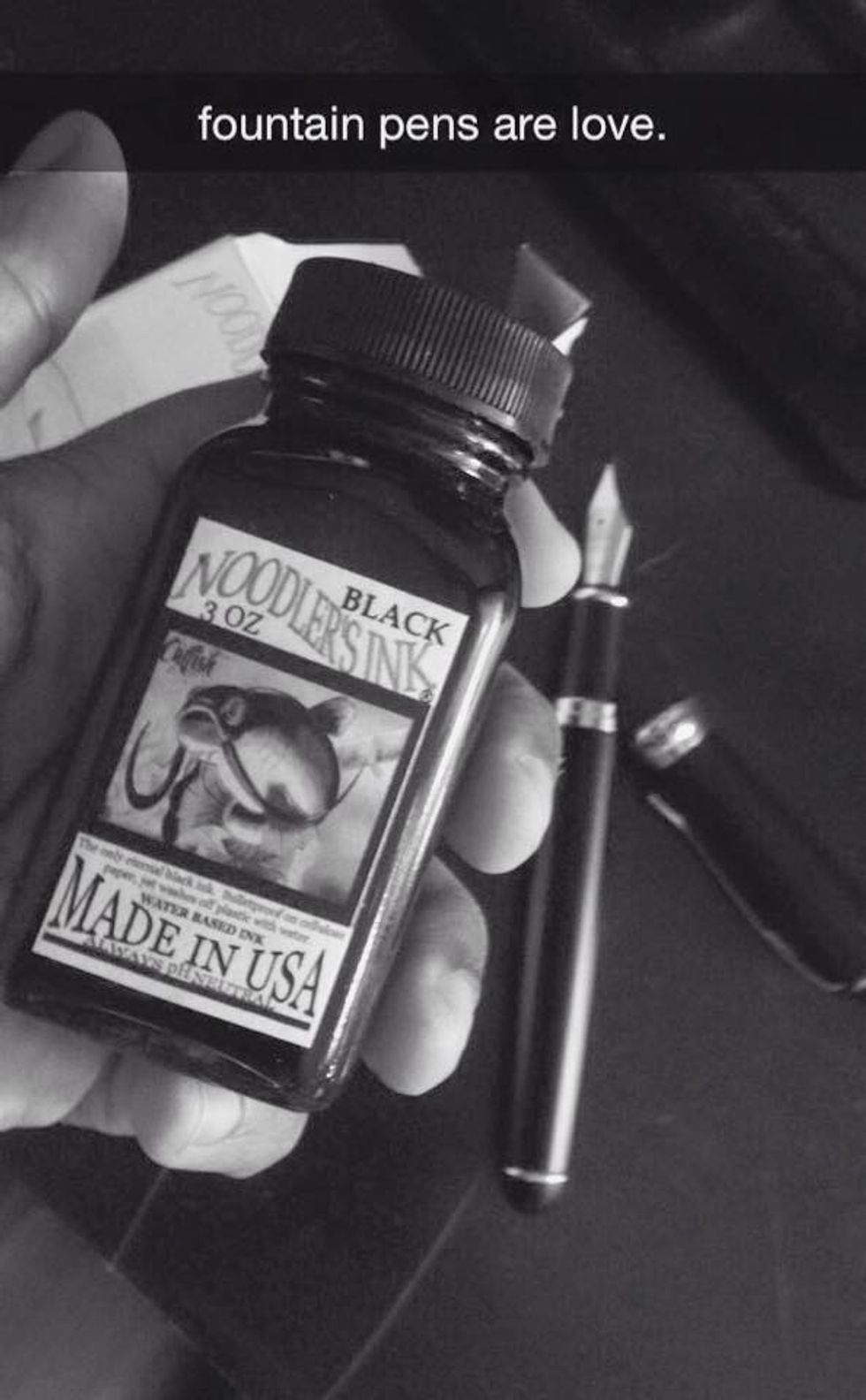 5) They're just beautiful.
My grandfather, who passed away earlier this year, gave me my first set of fountain pens when I was a little girl. He's the reason I developed such a keen interest in them throughout the years. Writing with fountain pens keeps him close to me, to my heart, always. It's because of him that I appreciate the artistic and intrinsic beauty of these pens as I so graciously and faithfully do. Thanks for that, Appa. I love you.