Airports: you either love them or you hate them. They are full of people with wanderlust in their hearts, overpriced snacks and luggage. Most importantly, they swarmed with plenty of people to watch. I for one love airports because I enjoy people watching, but I also love the adrenaline rushed feeling of anticipating a new place and adventure.
While packing for a vacation, it can be tricky to figure out what clothes to leave out to wear on your travel day. Depending on the kind of trip, people typically want to wear something cute and comfortable to the airport, or an outfit that allows them to adjust to any setbacks if any.
Do you have travel plans for 2017? Here are five outfit ideas for the airport.
T-shirt + Jeggings + Sneakers + Coat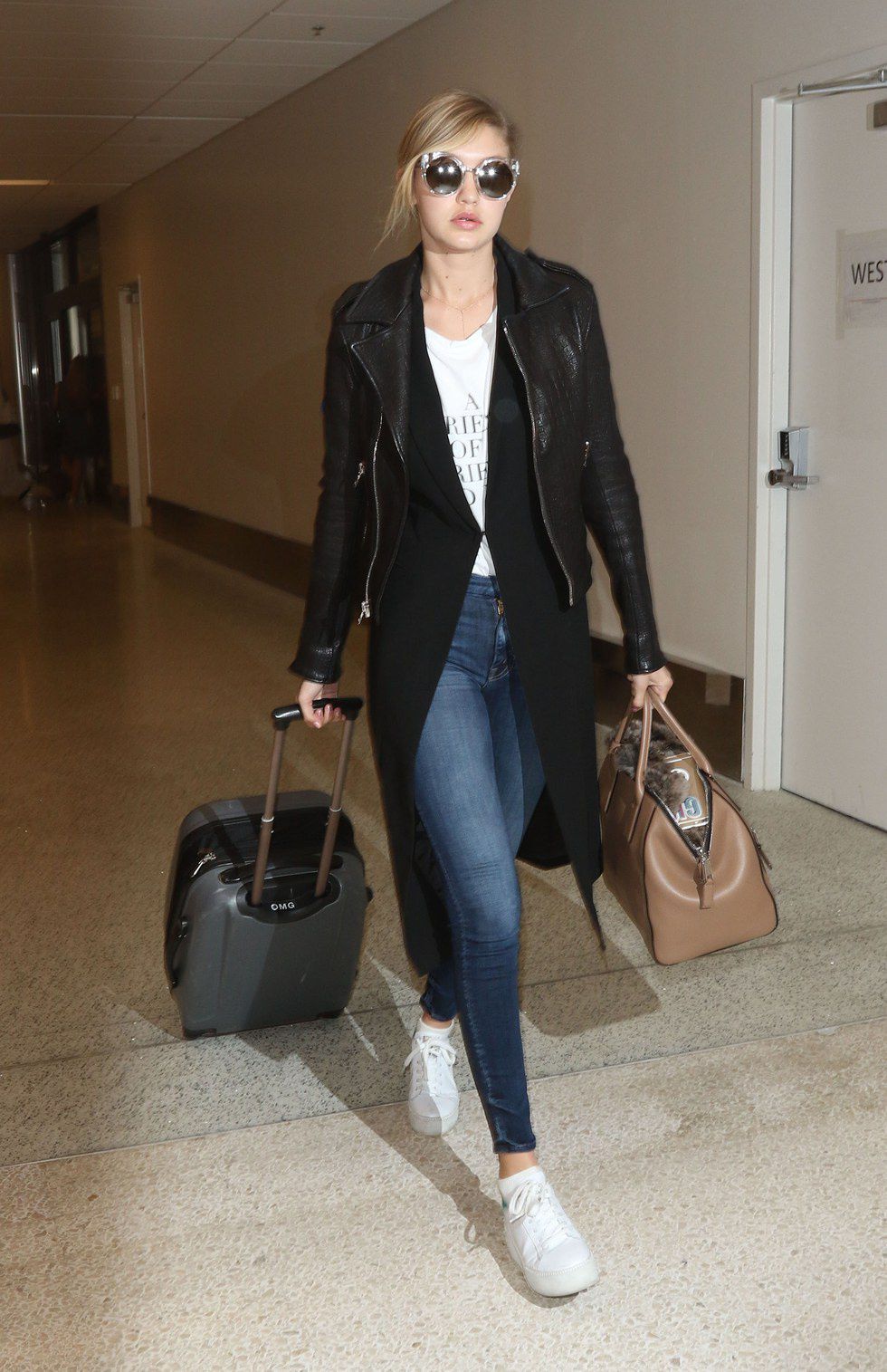 For the traveler who likes to stay comfy but cute when arriving to destinations.
Cardigan + T-shirt + Leggings + Sneakers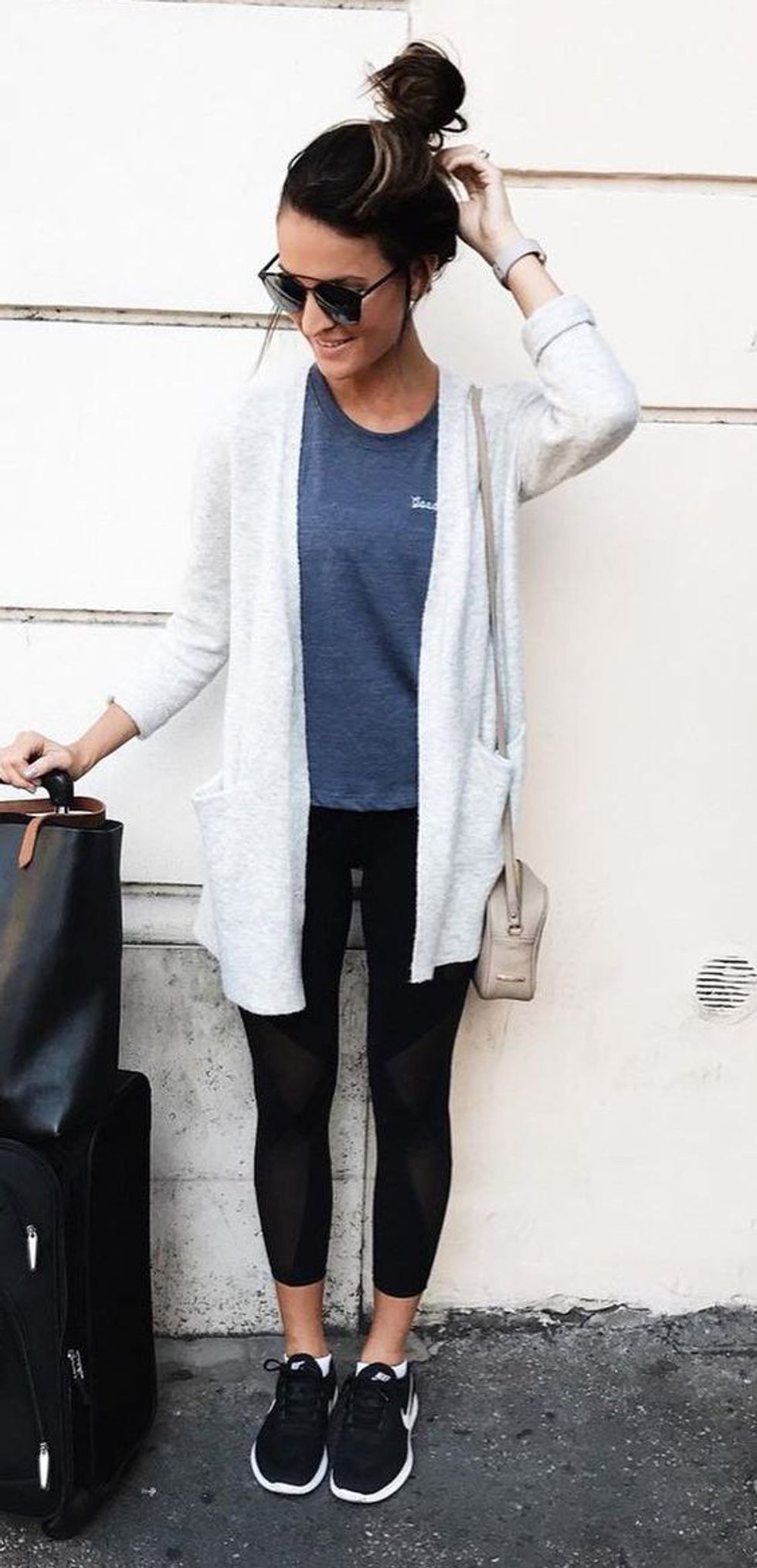 It's always a good idea to have an extra layer of clothing if your travel destination has a different temperature or if you get cold easily.
Wide Leg Pants + Coat + Scarf + Sneakers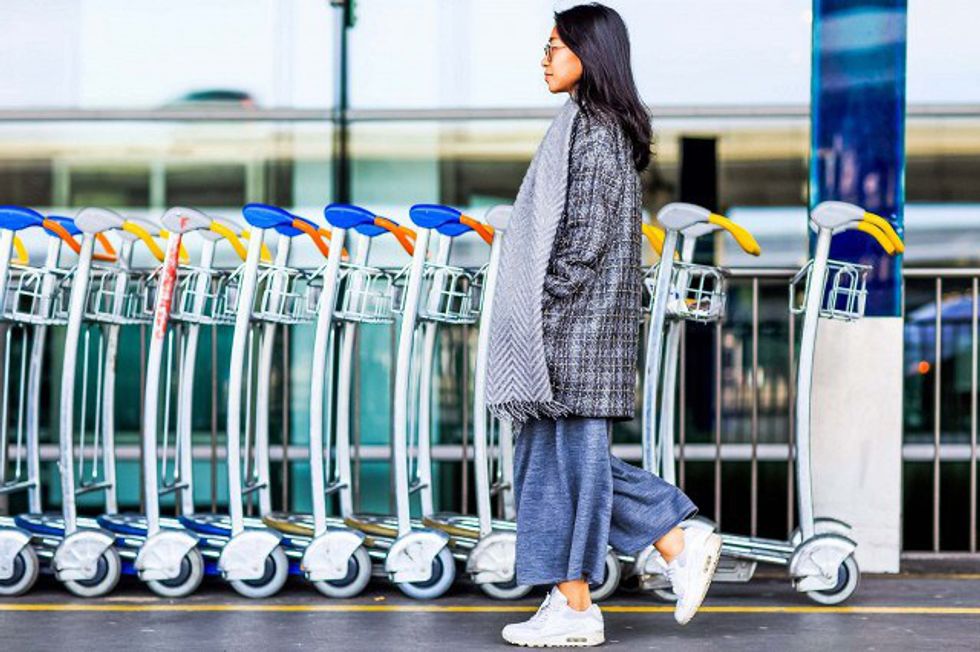 For the winter traveler to stay warm, while still having mobility across the airport.
Sweater + Black Jeans + Sneakers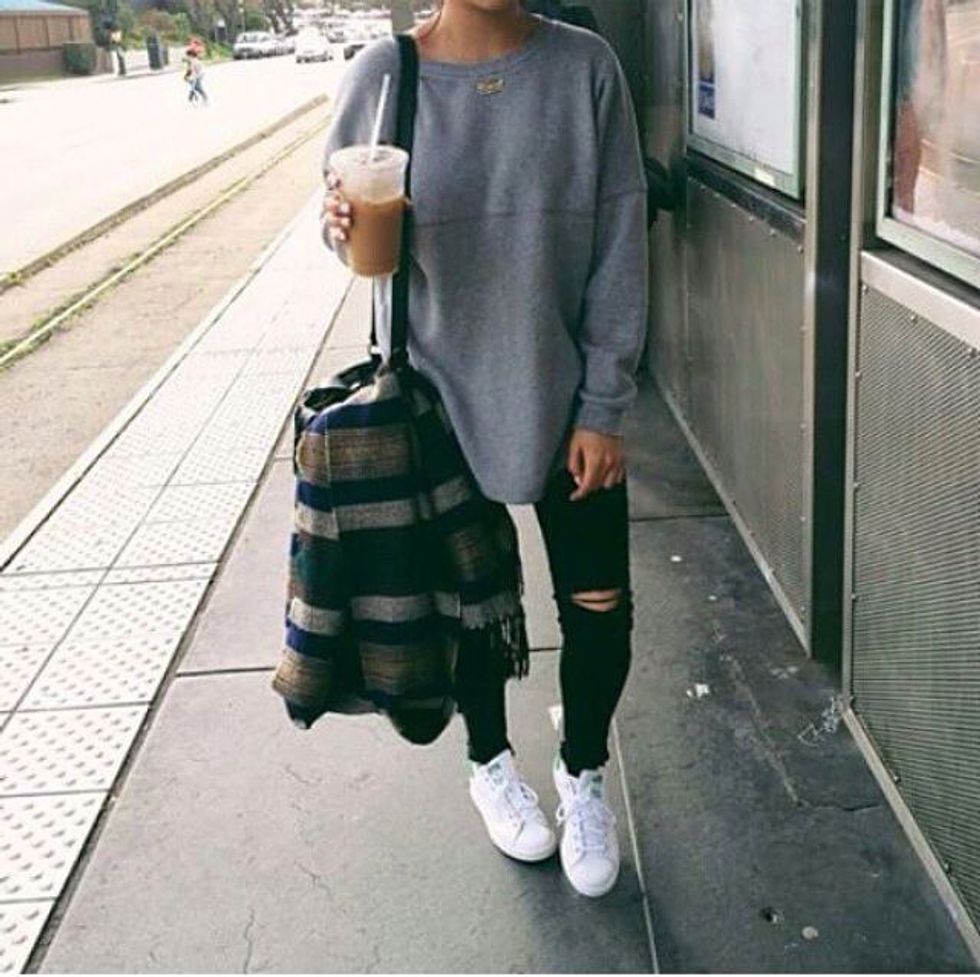 A comfy casual traveler can never go wrong with this outfit formula.
Jean Jacket + T-Shirt + Leggings + Sneakers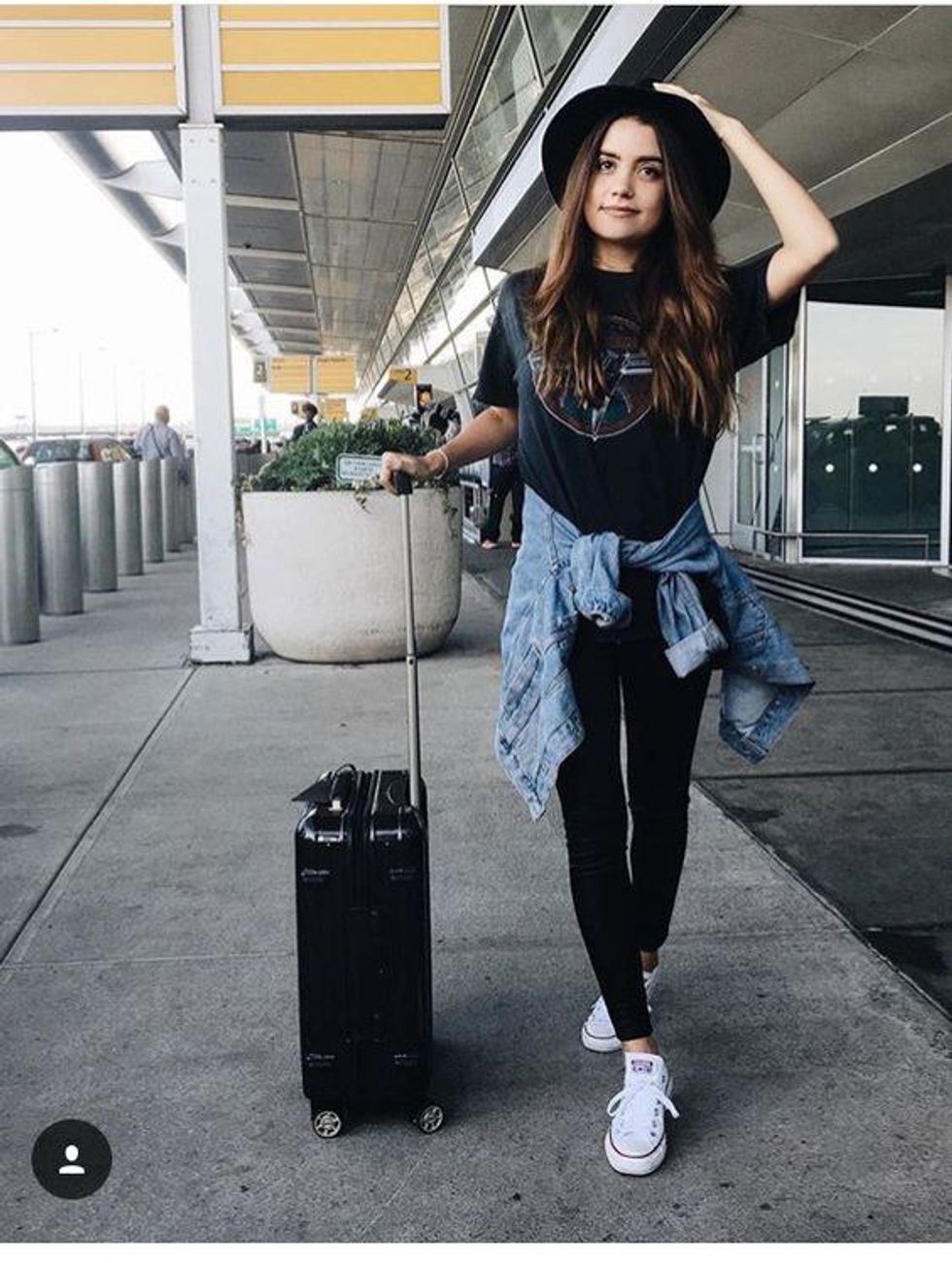 Another outfit idea with an extra layer at hand.
An outfit that allows one to be comfortable but doesn't hold one back is a perfect outfit idea for the airport. Happy traveling!