Pop Punk a genre for the kids some say, well I'm here to tell you that anyone can relate to pop punk. There are so many great bands in this genre. Many will undermine them and those people are missing out on some truly great music. Warped Tour has become the pinnacle for pop punk music with bands like State Champs, Real Friends, Neck Deep, and Knuckle Puck in attendance. Many people will sit and say it is not heavy enough and just sounds like mainstream pop. Well those people have not been searching hard enough and I am here to stop the searching so stay tuned and be prepared to jam out.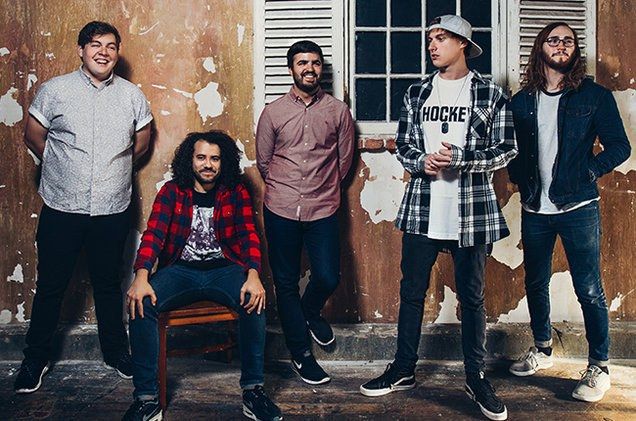 1. State Champs
Hailing from Albany, New York the band State Champs is quickly gaining publicity and deservedly so. Every song this band comes up with could be a hit, these guys are unstoppable. Their debut album "The Finer Things" sparked the musical minds of many with songs like "Elevated", "Deadly Conversation", "Hard to Please", and "Simple Existence". The band has been all around the world touring and is on this years Vans Warped Tour. I was lucky enough to catch them and was even crowd surfing at their set! Let me tell you I have nothing but good things to say about this band and I can't wait for the next time I get to see them. In 2015 State Champs released their sophomore album "Around The World And Back" this album pushed this band past all others winning them breakthrough band at the 2016 Alternative Press Music Awards. The album features songs "All You Are is History", "Secrets", and "Perfect Score". I can highly recommend this album and I can promise you that State Champs cannot make a bad song. Give this band a chance and I can promise you that you will not be disappointed. I will admit that State Champs is not only my favorite band but is also my go to band when so called "shit hits the fan". So let's all get elevated, celebrate our simple existence and strive for that perfect score.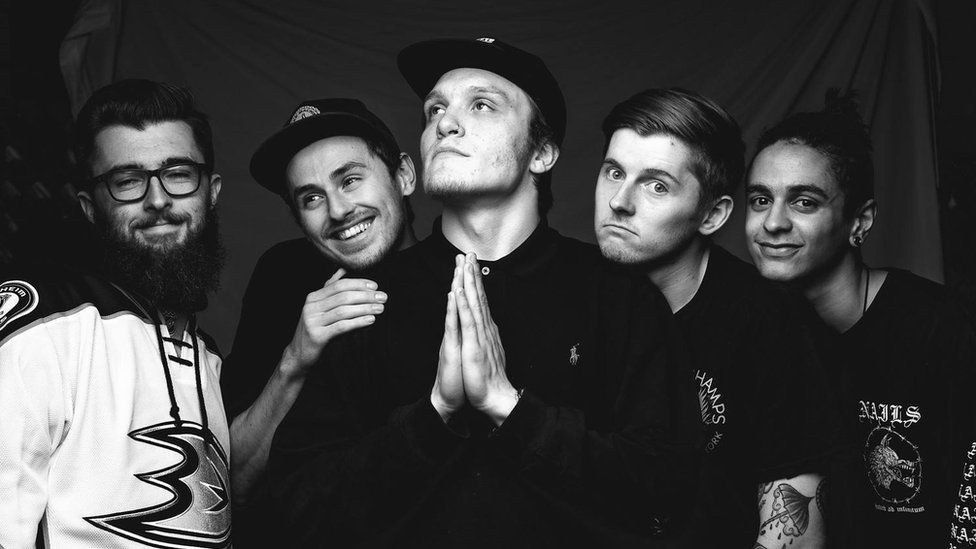 2. Neck Deep
Wrexham, Wales, UK home to one of the most inspirational pop punk bands ever created. The band has released some pure gold songs "December", "A Part of Me", "Can't Kick Up the Roots" and "Gold Steps". If you ever need something to get you through life and every struggle that comes along with it listen to Neck Deep. A song that will get you through almost everyday is "Smooth Seas Don't Make Good Sailors" even the song title gives away that this song is inspirational. Neck Deep released their debut album titled "Rain In July" in 2012 and it featured songs "Silver Lining", "A Part Of Me", and "What Did You Expect". Their sophomore album debuted in 2014 and was titled "Wishful Thinking" some of my favorite songs from the album included "Crushing Grief", "Growing Pains" and "Losing Teeth". Lastly my favorite album "Life's Not Out to Get You" with some of my favorite songs "Kali Ma", "December", "The Beach Is for Lovers (Not Lonely Losers)", and "Threat Level Midnight". Every single song on this new album will speak to you in a way you probably never thought possible. Neck Deep knows how to grab your attention and at times your feels. At the APMA's Neck Deep took home the award for best live band. I have yet to experience a live performance but you can bet I will in the future. This band has helped me through some rough patches in my life and believe me they can help you too.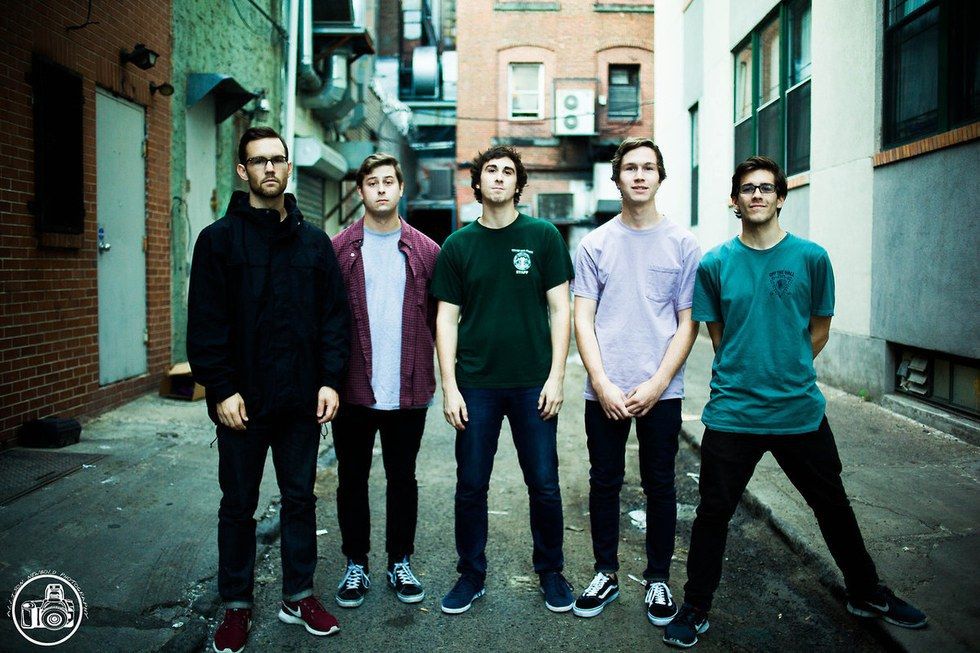 3.Knuckle Puck
Have you ever heard a song that sticks and follows you even after listening to it? If you like that feeling listen to Knuckle Puck. This band hails from Chicago, Illinois and is nothing short of pure pop punk. Releasing "Don't Come Home" in 2012 was just the beginning of something truly special. Knuckle Puck released "The Weight That You Buried" with songs "No Good" and "Your Back Porch" in 2013. The band then released "Split Ep", "Oak Street", and "While I Stay Secluded" in 2014. In 2015 Knuckle Puck starting gaining some real stardom when they released the album "Copacetic" with some of my favorite songs "Disdain", "True Contrite", "Pretense", and still to this day one of the best songs I have ever heard "Untitled". "Untitled" is the sort of song to give you chills all throughout your body. Hearing this song live at Warped Tour this year made me feel those chills more than I could ever imagine. It is an extremely powerful song and I save it for those moments in life that you just cannot fathom. So if you breakup with your girlfriend/boyfriend or whatever the case may be listen to this song and you will feel something you've never felt before. This feeling is hard to explain but it puts your mind at ease and you'll feel as if weight is lifted off of your shoulders. Any band that can make you feel their music deserves to be listened to so give these guys a shot.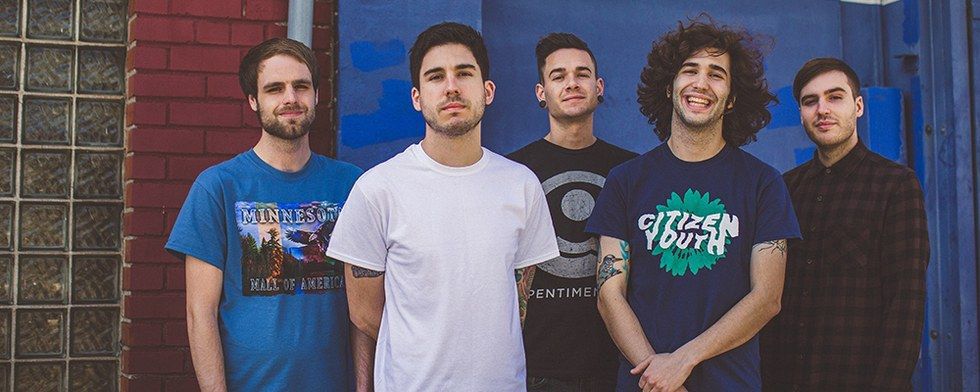 4. Real Friends
Life is life, bad things are going to happen to you no matter what. Real Friends stick by your side through it all though and that is exactly what this band will do for you. Whenever I listen to this band I feel as if they are talking directly to me; they are just that relatable. I have come to love this band in a very short time just from seeing them at Warped Tour this year. A quote from the song "Late Nights in My Car" has stuck with me and makes me feel better every time I hear it. "If you never break, you'll never know how to put yourself back together". This quote truly speaks volumes and has become my motivation it makes me feel as if nothing can break me besides my past. I cannot tell you how much this band has changed me and it has changed me for nothing but the best. Another band from Illinois the band Real Friends is one of pop punks best. In 2013 "Put Yourself Back Together" was released it featured emotional songs "Late Nights in My Car" and "I've Given Up on You". In 2014 "Maybe this Place is the Same and We're Just Changing" was released and featured "I Don't Love You Anymore", "Sixteen", and "Cover You Up". Real Friends released a new album recently titled "The Home Inside My Head" that featured songs "Mess" and "Colder Quicker". This band will get to you whether you like it or not. Everyone can relate to loss, devastation, and change. Believe me if you need to cope with those feelings listen to Real Friends. Real friends don't turn a blind eye, they feel what you feel and that is exactly what listening to Real Friends is like.