I have a bone to pick with TV shows that get canceled. Canceled shows are — in a way — like being led on by a guy.
First, they reel you in with a nice pilot episode. Then, they sweet talk ya. They give you these characters with depth, they make you feel for them — and then BAM! They cancel the show because "they're too busy," or in this case "the ratings aren't good enough."
Point being: I'm sick of my favorite shows getting canceled. So, here's a list of four of my personal favorites that I think deserve a second chance.
1. "Jane By Design"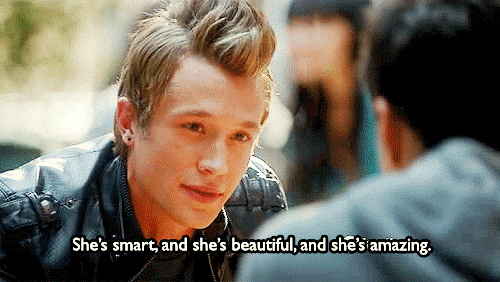 If you were a fan of Hannah Montana growing up, you probably would've liked this show, too.
This old ABC Family (now known as Freeform) TV show followed the life of Jane Quimby, a teenager who gets offered the opportunity of a lifetime — working for the world-famous designer, Gray Chandler Murray.
There's only one problem... She only got the job because they thought she was an adult — not a high school student. Soon, Jane finds herself living two secret lives: one as a high school student, and another in high fashion.
2012 me was obsessed with this show! I'd kill to see another episode — or just to rewatch the first season again. I kind of forgot what happened; I just know I loved this show.
2. "Chasing Life"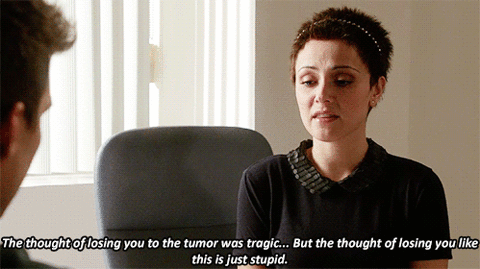 Yet another great Freeform show canceled.
Aspiring journalist April Carver tried her best at her job at the Boston newspaper. She was always on her feet, constantly trying to impress her demanding editor. And just as things started to look up for her — work, home, and romance-wise — she finds out from her estranged uncle that she has leukemia.
Now if that doesn't hook you like it hooked me, I don't know what will.
3. "No Tomorrow"
Before the free-spirited Xavier Holliday came into Evie Covington's life, she was a bored, middle-manager at a supply warehouse who rarely went out of her comfort zone. Hooked by his charm and dashing good looks, she goes along with his apocalyptic theory that "the world was ending," and embarks on a bucket list of things to do before it does — which, according to him, was in eight months and twelve days.
Crazy, huh? I've never been so thankful to have accidentally found a show in my life, though.
(P.S. shout out to my fellow Washingtonians, 'cause this one is based in Seattle!)
4. "Girlboss"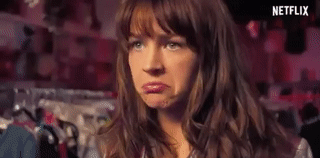 Looking for a badass female protagonist who shows the world she's her own boss? This is the Netflix original for you.
Sophia Amoruso is both rebellious and broke — two things that tend to land her in a lot of trouble. After a breakthrough in the form of a vintage jacket she found at a thrift store and flipped for a shit ton of money on eBay, Sophia decides to build her own retail fashion empire. As her business continues to grow, she soon learns that being her own boss isn't all it's cracked up to be.
Consider this article a little tribute to all the canceled TV shows that ended way too soon. Gone, but never forgotten — at least not by me. You all deserve a second chance.