Reading a good book is like eating a good meal. You sit in your favorite chair with your favorite drink in hand and smell of the newly purchased spine. The minute you crack it open, you savor every page and, before you know it, you have devoured the entire story from beginning to end. Though you feel satisfied in the end, like a meal, pretty soon you are craving for more. This past summer I felt starved for a good story. But I had a hard time finding something worth reading (bargain books are the junk food of fiction with rampant clichés being high cholesterol). Luckily I found a few gems along the way. They are mentally nutritious and rich in emotional fiber.
1."The Magician's Lie" by Greer Macallister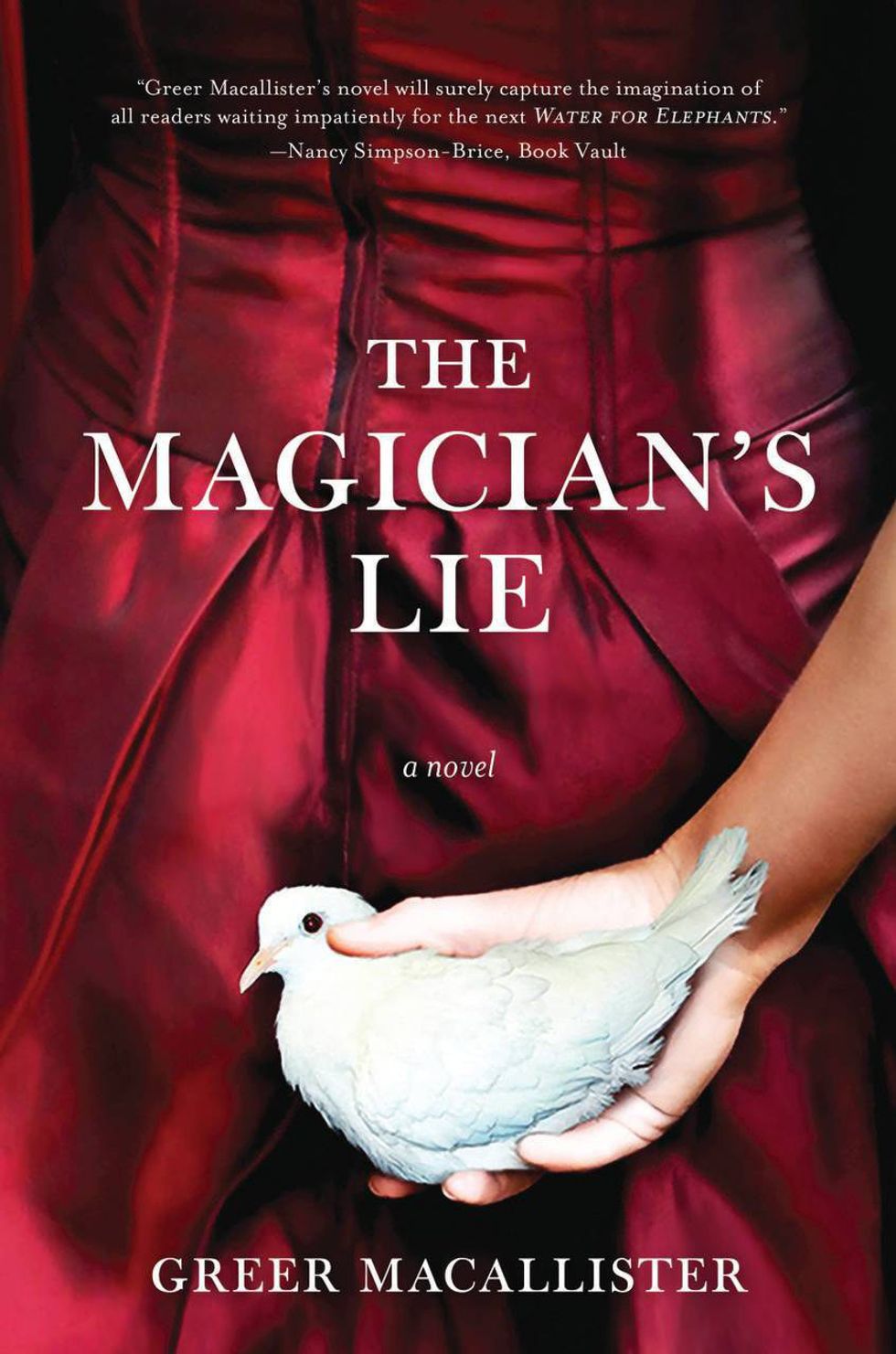 This story is unique both in topic and in structure. Greer Macallister's thriller/mystery novel is set in early twentieth century Iowa where a young and wounded Officer Holt investigates the Amazing Arden—the first woman magician to perform in town—who is suspected of murdering her husband during one of her shows. Though she has made a name for herself by sawing a man in half onstage, she claims she is innocent of murder. Officer Holt takes her into custody, but listens to her side of the story before coming to any decisions. Though the story takes place all in one night, Macallister seamlessly transitions back in time, revealing the events that led up to that fateful night onstage. The pace of this book is what really sets it apart from others. Never did I feel the plot drag or lose my interest, and the character of the Amazing Arden is both heartbreaking and triumphant. A definite "must-read" if you enjoy thriller/mystery novels that incorporates magic and feminism all in the same spine.
2. "The Book Thief" by Markus Zusak
[rebelmouse-proxy-image https://media.rbl.ms/image?u=%2Ffiles%2F2016%2F08%2F27%2F6360793157393777441572756871_636079315734064599-1185296756_The%2520Book%2520Thief.jpg&ho=https%3A%2F%2Faz616578.vo.msecnd.net&s=263&h=b287c981dd4fb4aee57a2a5cae08c0462d7a3188c1b1ac15ced3fef9994ebadf&size=980x&c=1920739605 crop_info="%7B%22image%22%3A%20%22https%3A//media.rbl.ms/image%3Fu%3D%252Ffiles%252F2016%252F08%252F27%252F6360793157393777441572756871_636079315734064599-1185296756_The%252520Book%252520Thief.jpg%26ho%3Dhttps%253A%252F%252Faz616578.vo.msecnd.net%26s%3D263%26h%3Db287c981dd4fb4aee57a2a5cae08c0462d7a3188c1b1ac15ced3fef9994ebadf%26size%3D980x%26c%3D1920739605%22%7D" expand=1 original_size="1x1"]
Since I am half-German, this book was especially dear to my heart. But you don't have to be German to truly appreciate the richness of Markus Zusak's novel "The Book Thief." Set during WWII, Liesel Meminger is forced to stay with Hans and Rosa Hubermann after her little brother dies and her mother can no longer afford to feed her. Despite the seeming ferocity of her foster mother, Liesel quickly bonds with her foster parents and the neighbor boy Rudy. The story follows her journey of navigating life during the rise of the Fuhrer and reveals how the average German was affected by Hitler—i.e. not everyone was brainwashed. What is especially memorable about this story is Zusak's choice of narrator. The story is told from Death's perspective since he is intrigued by Liesel's need to steal books, the first one being "The Grave Digger's Handbook." Though the film adaptation does the story justice, there remain many details worth experiencing when reading the book. For instance, Death's narration is much more characteristic and Liesel's relationship with Hans Hubermann as well as Rosa changes, struggles, and grows more in the original manuscript. If you enjoy bittersweet and accurate historical fiction, this book is for you.
3. "My Fairly Dangerous Godmother" by Janette Rallison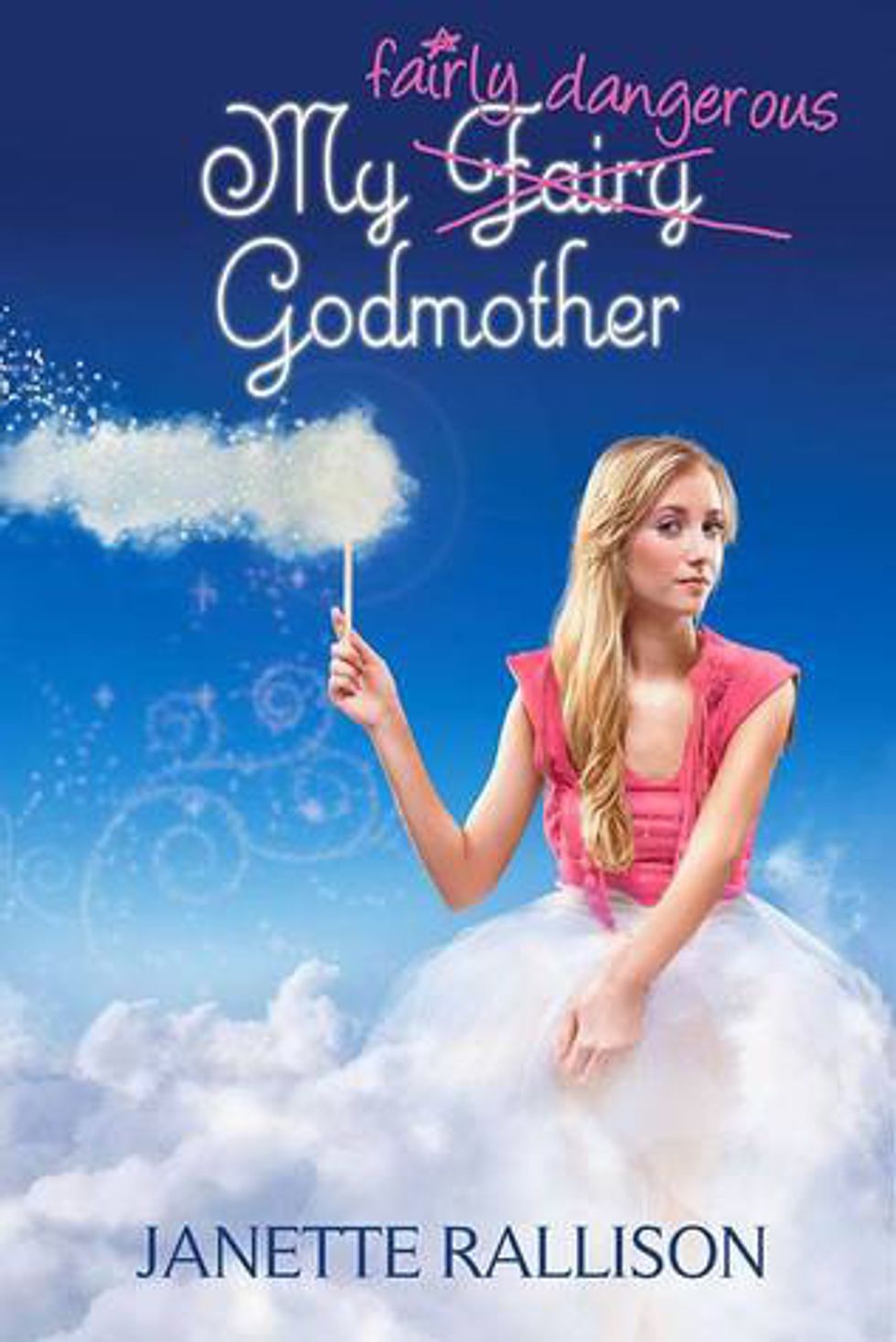 I have been a fan of Janette Rallison's "My Fair Godmother" series since high school. But even if you have not read any of the previous books you won't have any trouble following the story since each one stands on its own. Follow Chrysanthemum Everstar as she manipulates the wishes of Sadi Ramirez—her current damsel in distress—who wants to turn back time and erase her televised failure while on a talent discovery show. But Chrysanthemum, or Chrissy as she prefers, wants something as well. After being turned into a mermaid and made to be one of the twelve dancing princes, Sadie must retrieve a magical goblet from a vengeful fairy queen in order to get back to her own world. Though this is Chrissy's third time applying to the fairy godmother university, she will most likely be rejected…again. Rallison perfectly mixes fantasy and comedy in this third installment of the My Fair Godmother series and doesn't fail to make classic fairytales that much more memorable. This book is a good light-hearted read and goes really well with cupcakes!
4. "The Girl on the Train" by Paula Hawkins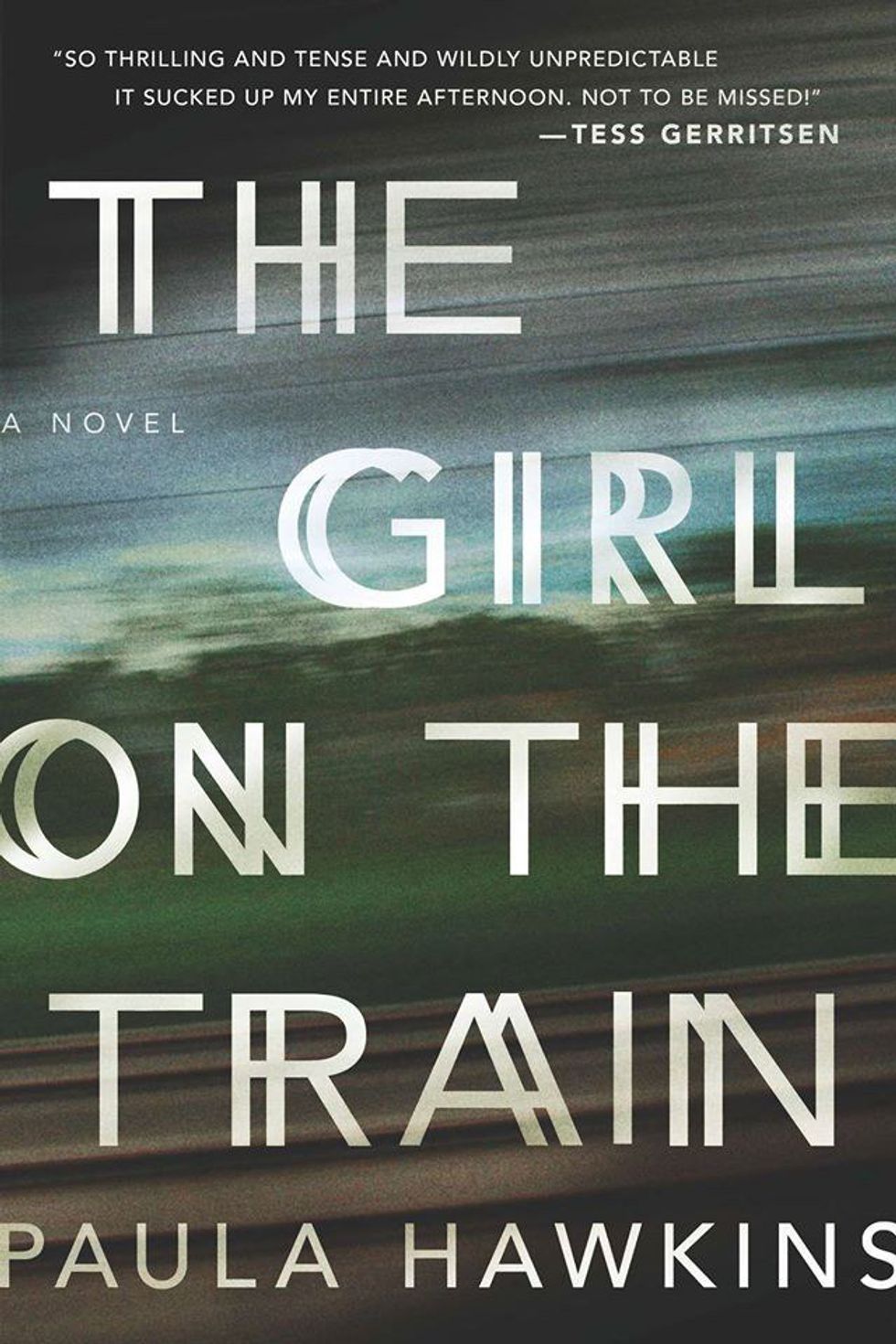 If you liked "Gone Girl" you are going to love Paula Hawkins' debut thriller novel "The Girl on the Train." Divorced and depressed alcoholic Rachel rides the train every day to a job she no longer has. And every day she sees the same couple she has named Jess and Jason enjoy their coffee on their apartment patio. She daydreams about their life and how much they must love each other until one day Jess goes missing and the police suspect Jason of murdering her. Before long, Rachel is involved in their lives for real and may discover that they weren't the perfect couple they appeared to be. This novel is by far the best book I have read all summer and I just found out it is going to be released as a film this October! So if you are one of those people who likes to read the book in anticipation of the film, I highly recommend reading it. Warning: there is some explicit content which some may find disturbing. It is definitely adult fiction. But we're all adults, right?
Whether you enjoy romance, thrillers, mysteries, or adventures, these books have it all. If none of these interest you, you can browse the Top Bestsellers on the Barnes&Noble website to narrow your search.