The defending 2016 Stanley Cup Champions and now 2017 Eastern Conference Champions, the Pittsburgh Penguins, have advanced to the Stanley Cup Finals. They are looking to bring the cup back to the Burgh for a repeat this year. If they win, they will be the first team since the 1997-98 Detroit Red Wings to do so. And it would be the Penguins' second repeat run, after winning consecutively in 1991 and 1992 (and then in 2009, and 2016).
Needless to say, as a lifelong Pens fan, the prospect of another year as the Stanley Cup Champions is really exciting. It's also, as this list will demonstrate, nerve-wracking, stressful, time-consuming, and so much fun. If you're a fellow Pens fan, I know you can relate to at least some of these, if not all of them.
1. Being so emotionally invested in the team that you're almost too nervous to be excited before each game.

It's like, you're excited, but also a bit conflicted because what if they lose?
2. The superstition that consumes you.

If you're a true fan, then there is definitely a little part of you that believes that which shirt you wear, where you watch the game, or who you watch it with has at least a little to do with whether or not we win. Also, we all know there's no way it's a coincidence that the playoffs began on 4/12 in the 4-1-2 this year.
3. Being more excited about the possibility of a repeat than literally anything else.


Let's face it, we all know we are blessed to be Pens fans at this moment in their history. There was a point when we plain sucked, and that moment will probably come again. But for now it's our time to enjoy what a beautiful, championship caliber team we have. I mean, Phil Kessel is about to be a Stanley Cup Champion AGAIN!
4. When non-Pens fans try to trash talk the Penguins and bring you down.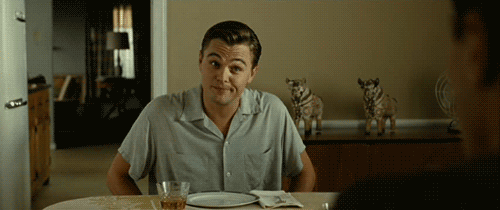 No matter how many times you tell me Crosby is a cry baby that sucks (which, he obviously doesn't), the playoffs are fixed in our favor, or that our team is trash because it's too stacked, it won't change how freaking awesome this team is. And no, our fan base isn't trash, we just have an infinite love for our team and city that you will never understand. Sorry not sorry, keep hatin' us cuz' you ain't us ¯\_(ツ)_/¯
5. Crying real tears when someone gets hurt (so, about every other game).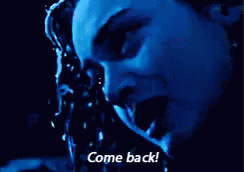 Have we even had a point yet in the playoffs when someone isn't hurt? Good thing our team is versatile enough and has the depth needed to pull through anyways.
6. Not understanding why we insist on playing like hockey Gods one night and then total trash the next.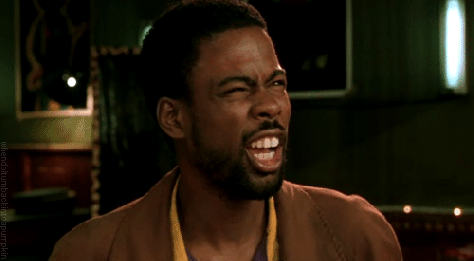 For example, when we faced the Senators and went from a 5-1 loss to a 7-0 win. I mean, what?! And that's not even the beginning. Guess they just like to keep us on the edge of our seats.
7. That feeling after a loss when you lose hope for just a second.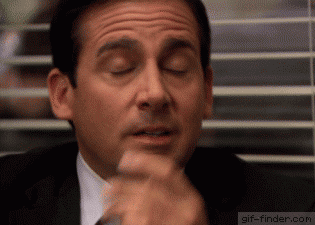 8. But then when you remember how resilient this team is.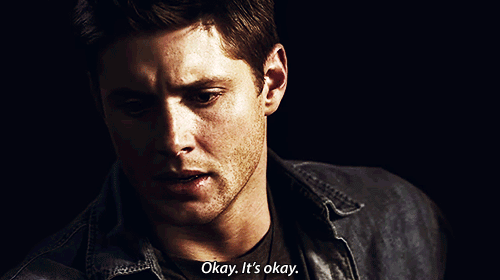 We've made it this far with off nights and injuries galore. We got this.
9. When your mind is blown after Fleury does something like this: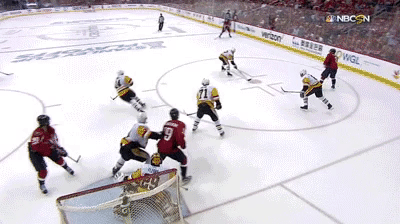 Only one word to describe this guy; elite.
10. Saying "I love (insert any player's name here)" at least 10 times per game.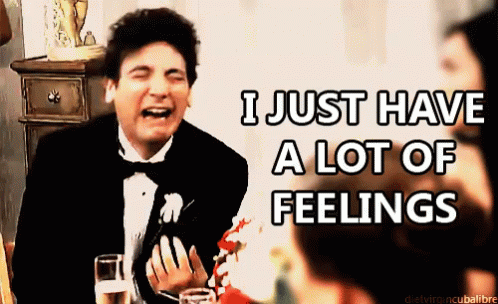 Guentzel, Kunitz, Malkin, etc., just pick your poison. There's no wrong choice. They're all amazing, and they're all ours.
11. The endless amounts of entertainment that come from our favorite Penguins fans twitter accounts and Mikey and Bob's Facebook comments segments.
If you haven't already, do yourself a favor and watch Mikey and Bob's Facebook comments from after we beat the Caps in game 7. Also check out my personal favorite Penguin's twitter participant, Evgeni MaIkin's Ego. I promise you won't regret it.
12. Those moments when you just miss Kris Letang so much.
[rebelmouse-proxy-image https://media.rbl.ms/image?u=%2Ffiles%2F2017%2F06%2F01%2F636318916195128078-2096110688_tanger.gif%3Fw%3D490&ho=https%3A%2F%2Faz616578.vo.msecnd.net&s=700&h=7cbefa9dbc93f49f8dba3921d22343e90765b2591bebd5411235ffaafc509b64&size=980x&c=3714688104 crop_info="%7B%22image%22%3A%20%22https%3A//media.rbl.ms/image%3Fu%3D%252Ffiles%252F2017%252F06%252F01%252F636318916195128078-2096110688_tanger.gif%253Fw%253D490%26ho%3Dhttps%253A%252F%252Faz616578.vo.msecnd.net%26s%3D700%26h%3D7cbefa9dbc93f49f8dba3921d22343e90765b2591bebd5411235ffaafc509b64%26size%3D980x%26c%3D3714688104%22%7D" expand=1]

I mean, you must at least miss that beautiful hair. Come back to us soon, Tanger.
13. The moment of pure joy and obnoxious celebration literally any time the Penguins score:
[rebelmouse-proxy-image https://media.rbl.ms/image?u=%2Ffiles%2F2017%2F06%2F01%2F636318916195909325-1273788315_baby.gif%3Fw%3D1000&ho=https%3A%2F%2Faz616578.vo.msecnd.net&s=502&h=4bcc606428002839f391b992e5c80f82a4608738469f888fcc2682fe53d3b541&size=980x&c=1998572277 crop_info="%7B%22image%22%3A%20%22https%3A//media.rbl.ms/image%3Fu%3D%252Ffiles%252F2017%252F06%252F01%252F636318916195909325-1273788315_baby.gif%253Fw%253D1000%26ho%3Dhttps%253A%252F%252Faz616578.vo.msecnd.net%26s%3D502%26h%3D4bcc606428002839f391b992e5c80f82a4608738469f888fcc2682fe53d3b541%26size%3D980x%26c%3D1998572277%22%7D" expand=1]

Our neighbors definitely hate my family on game nights. At least we keep them updated on the score if they're not watching.
14. Waking up the day after a win like:
Post-victory high is definitely a real thing.
15. When someone we were desperately missing comes back from an injury:
Or is a "game time decision", because we all know what that means.
16. Scheduling your whole life around the playoffs.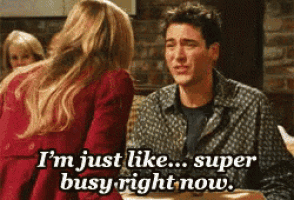 "Wanna go see that new movie tonight?"
"Sorry, can't, Pens game is on. Why don't we go when the playoffs are over?"
17. Loving it when someone like Malkin or Kessel gets fired up during a frustrating game.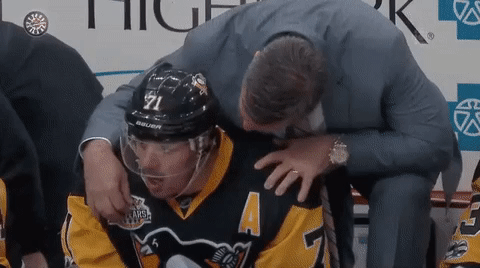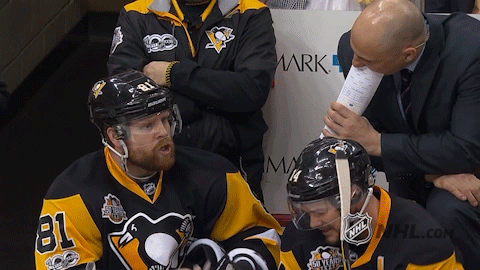 Because that's how we know something awesome is about to happen. These guys know how to get stuff done.
18. Feeling the love of the City of Champs.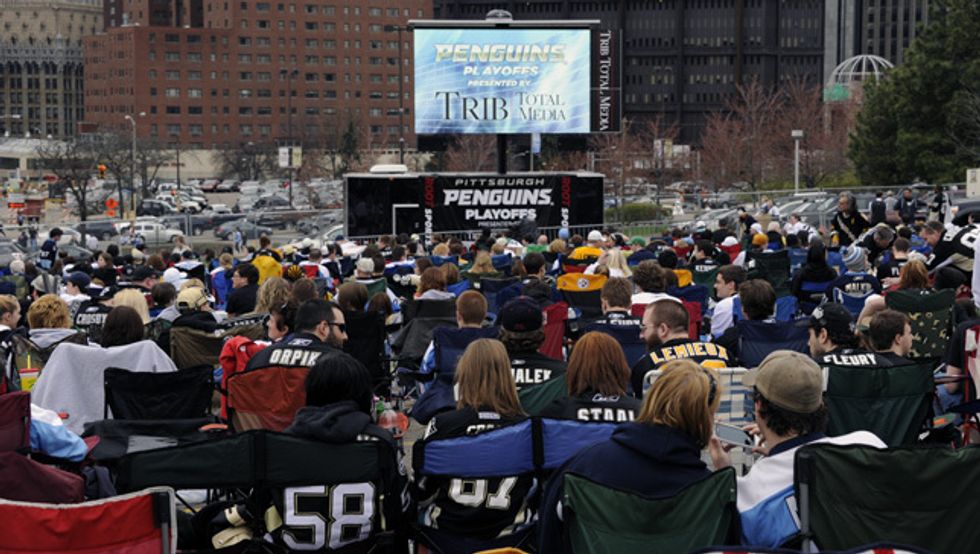 Again, Pittsburgh just has this amazing love for this team, sport, city, and each other that outsiders can't possibly understand. Like I've heard lots of people say, when you play Pittsburgh, you play the whole city. We're all in this together, we are forever Burgh Proud, and we want that cup! So watch out.
19. When we have the early series lead, but you're not holding your breath because you know it'll probably be a 7 game series anyway.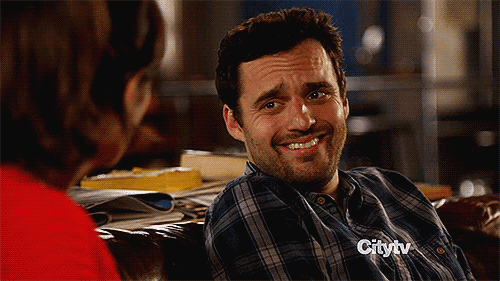 The amount of stress that these past few series have caused us all just can't be healthy.
20. Watching that double OT game 7 against Ottawa like: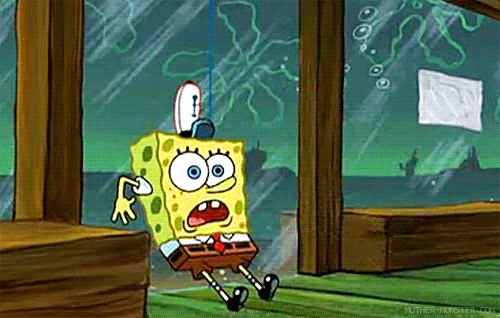 If you weren't practically (or actually) hyperventilating the whole time, you're probably a fake fan.
21. When this is deemed goaltender interference: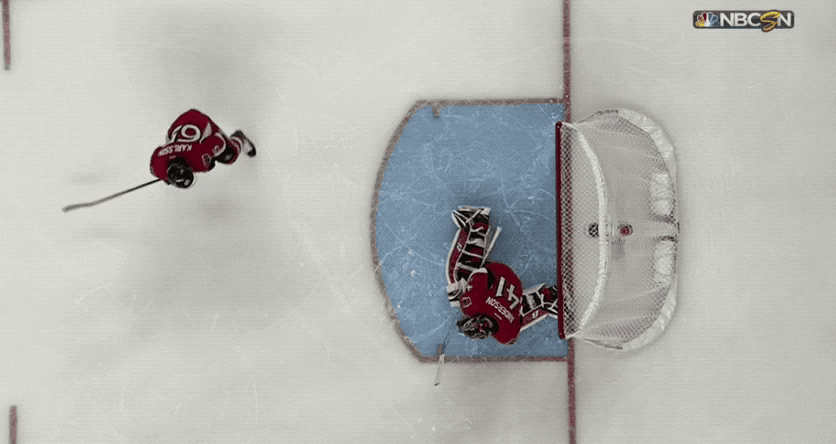 ...but this, pinning someone down to the ice completely, isn't called as any kind of interference?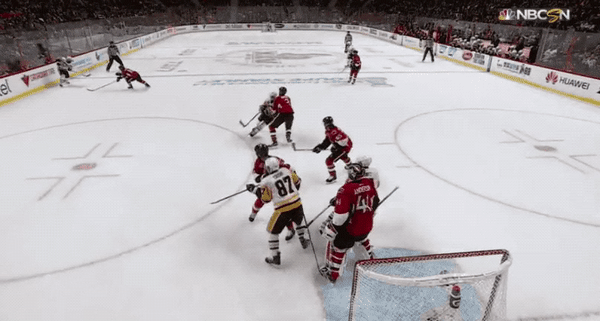 Okay, refs. Okay.
22. That feeling after we have a less than ideal start to a game.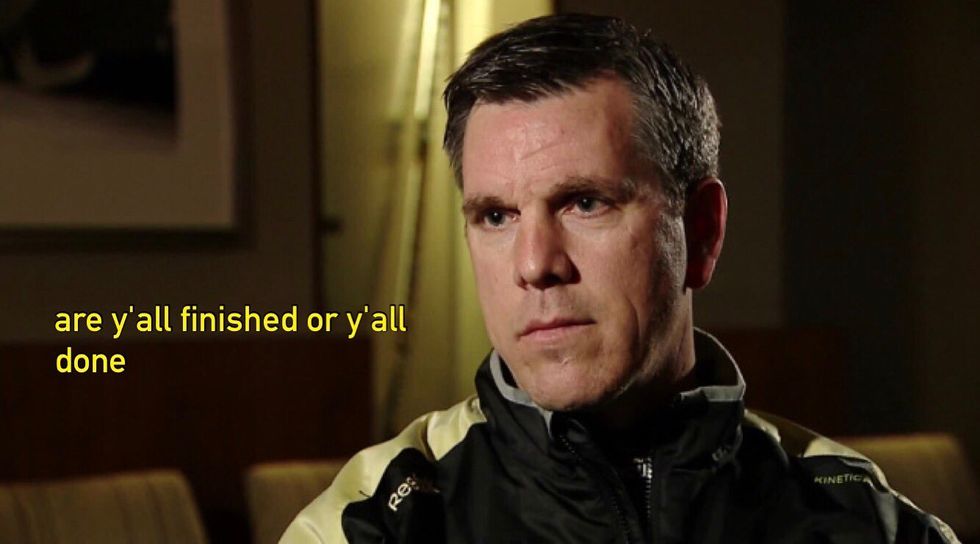 Which we all know is way more often than we would like. Talk about us being a 2nd, or 3rd period team.
23. Missing Flower after Murray took his spot.


If you say you don't miss MAF and his goofy personality, you're lying. Especially since we're not sure he'll be with us next season.
24. When you see that Sullivan separated Crosby and Guentzel: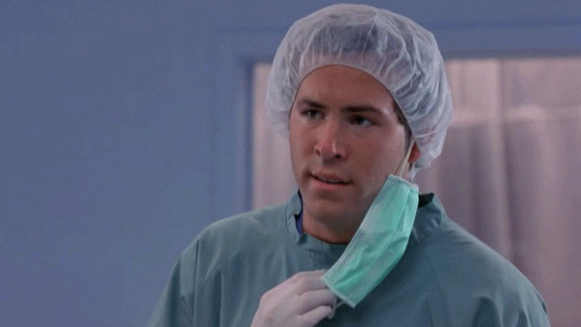 25. When we are outplayed and dominated an entire game but still manage to bring home a W, and you don't know how we did it:
Like how we won game 1 against Nashville after going 39 minutes without any shots and only taking 12 shots on goal total. I don't know how we constantly pull stuff like this off, but we do and I'm so okay with it.
26. When our underdogs step-up and do something when we need them most.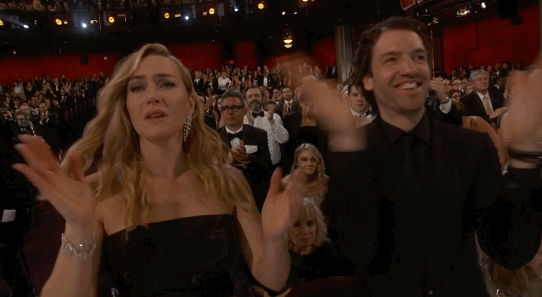 Like when multiple defensemen score in the same game. Love it.
27. That feeling after watching the hype videos or recaps of series we've won.
There's nothing like a good hype video or reminder of what the Pens are capable of to get you all fired up and restore hope.
28. When you're out in public on game-day wearing your Penguins gear and see other people supporting too:
If I find out you're a Penguins fan too, we're automatically friends. No further questions needed.
29. When this was called "physical play" or "hockey play":
[rebelmouse-proxy-image https://media.rbl.ms/image?u=%2Ffiles%2F2017%2F06%2F03%2F636320567170192433-1913432361_ezgif-com-video-to-gif-29.gif%3Fw%3D640&ho=https%3A%2F%2Faz616578.vo.msecnd.net&s=382&h=49f95ef34357437a57abc4a262c0d230d9812ef27e0c6f50c492c92eb2117b64&size=980x&c=3058113548 crop_info="%7B%22image%22%3A%20%22https%3A//media.rbl.ms/image%3Fu%3D%252Ffiles%252F2017%252F06%252F03%252F636320567170192433-1913432361_ezgif-com-video-to-gif-29.gif%253Fw%253D640%26ho%3Dhttps%253A%252F%252Faz616578.vo.msecnd.net%26s%3D382%26h%3D49f95ef34357437a57abc4a262c0d230d9812ef27e0c6f50c492c92eb2117b64%26size%3D980x%26c%3D3058113548%22%7D" expand=1]
And just the fact that this happened (even if he was suspended for a game):
Come on. Just because it's the playoffs doesn't make it any more okay, and we shouldn't write these things off so fast. And these aren't even the best examples, they're just the most iconic.
30. When you manage to convert your non-Pittsburgh friends into Penguins fans:
Welcome to the fam, friends. So happy you're here.
31. Being so proud of our boys no matter what happens.
Right now, it's Pittsburgh against the world, but no matter how this Stanley Cup Final series ends, we should all be extremely happy and proud of what this team has accomplished, and look forward to what more they can do in the coming years. Although, it will be sad to see hockey go for a little while.
LET'S GO, PENS! 🐧💛