Have you ever just looked at your list of things to do and felt so overwhelmed by the things listed that you do nothing instead? Me too. I'm a busy person: going to school full-time, working 25+ hours a week, writing for three websites, extracurriculars, etc. Needless to say, life can get a little hectic. It's easy to be unproductive when there's so much to do in a day, week, month—but how do you fix it? I've created a list of things to keep me relaxed, productive, and motivated whilst maintaining a full schedule of activities (and I keep it pinned above my desk so that I never forget.
1. Keep A Bullet Journal
While I wouldn't recommend using a bullet journal as a daily planner, they work amazing for weekly, monthly, and yearly planning. Write down your goals for the month, bills that need to be paid, phone calls to be made, appointments, etc. This type of journal is great for tracking monthly spending, logging what you eat in a day, tracking fitness progress, or keeping a visual diary of your mental health.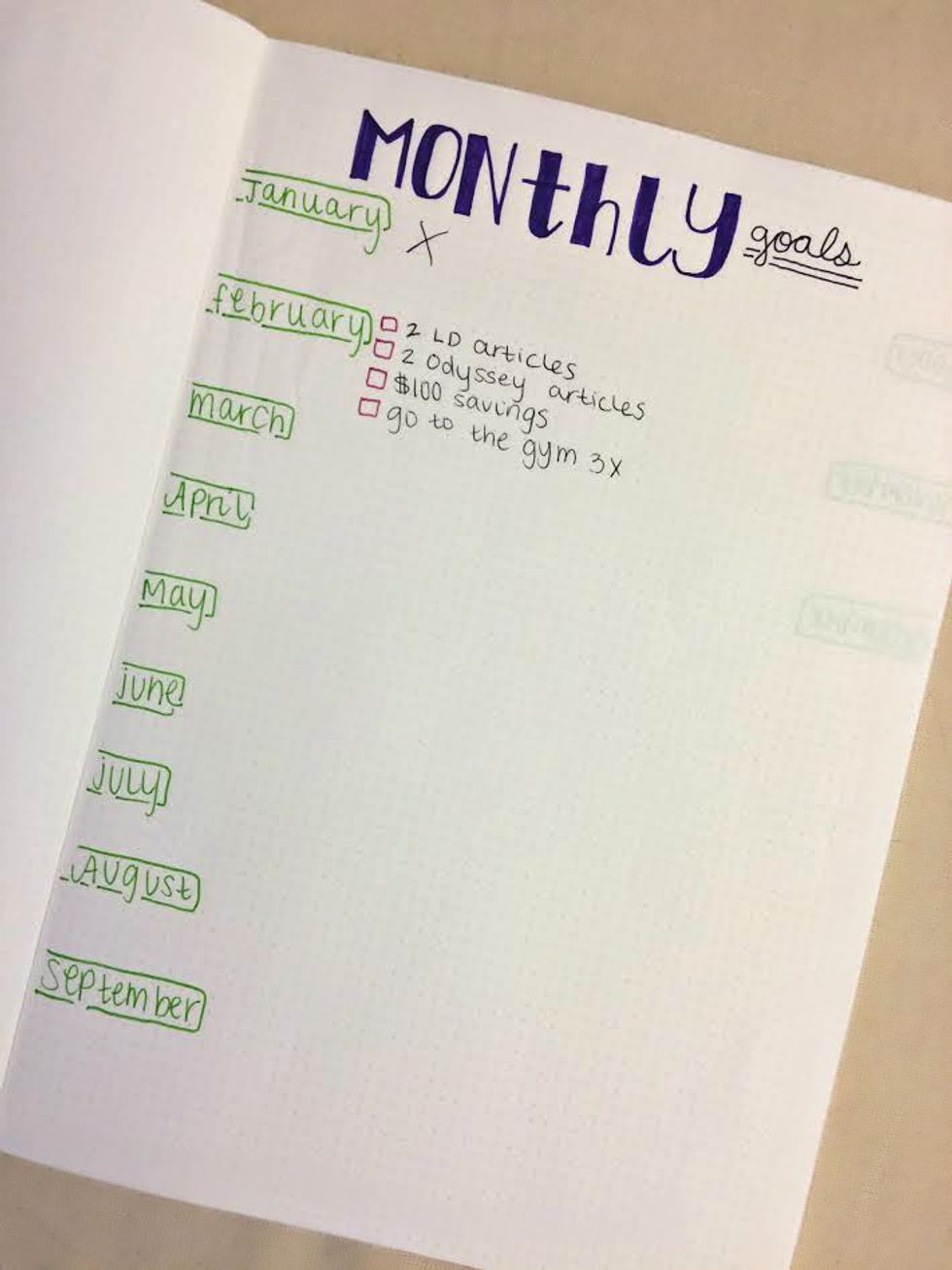 This gives you a visual representation of everything you need or want to accomplish while not overwhelming you by having everything all on one page. Also, as an added bonus, you get to let your creativity loose when you design each page!

2. Make a Personal Sanctuary
When the going gets busy, I like to take some time to myself so that I can clear my mind. When you're on a busy campus, surrounded by hundreds of people at work, live with a roommate (or two), and have a phone/tablet/laptop that never stops going off… well, it can be a little much. Knowing that anyone can get ahold of me at any time just adds additional stress that I don't need on top of a full schedule, so I created a space that is for me and me alone.
This space is known as my bedroom—everyone knows not to bother me here unless it's an emergency. If my phone comes into the room with me, which I make sure not to do regularly, I turn it on silent. It's decorated just how I like it, it's clean, and it's quiet. My bedroom has a strict "read and sleep" only policy, unless I need privacy for a work-related video-chat.
In the chaos that can be your everyday life, it's important to have a space where you can have uninterrupted "me time." Try not to look through social media, make phone calls, or do anything related to work or school in this space.
3. Mindfulness Meditation
This is usually used as a tool to get into the prime state of mind for meditation. The concept is simple: acknowledge each thought that passes through your mind, then brush it aside. Rent due tomorrow? Cool, think about it later. Hungry? You'll make dinner at 5. Emails need a response? You'll do it when you sit down at your desk.
As each though attempts to fight for your attention, you simply let it go. There are things to do, but right now you need silence. Not necessarily in whatever place you deem appropriate for meditating, in fact, ambient sounds are quite helpful. I mean silence in your mind.
Your brain is a maze of to-do's and what-if's. If you're a busy-bee on the verge of having an emotional breakdown, it's time to calm the rat-race upstairs. Take at least ten minutes per day to just think about nothing. Nothing at all.
It will rejuvenate you in ways you didn't think were possible!While these three tricks have helped me maintain a level-head and a happy heart—the main thing to keep in mind is this: your happiness and your health are the most important things. Deadlines are important, making money is crucial… but you can't do any of that if you stress yourself into an early grave.
If you miss an important deadline once in a while, that's okay. As long as you are feeling prepared and motivated for the next thing to come your way, life will go on.