Anyone with internet is aware of 2016's hit summer show "Stranger Things". However, in case you are not aware, the Netflix original series "Stranger Things" is about a young boy who is taken by a malevolent monster which leads to an unraveling of strange events throughout a small town. One of the main characters, Eleven, has supernatural powers and was held in a facility known as Hawkins National Laboratory. In this facility, Eleven is tested on for her powers. She soon escapes and meets a group of boys named, Lucas, Mike, and Dustin while they are looking for their missing friend, Will. Not long after meeting the character Eleven, one can soon notice that she may be suffering from Post-Traumatic Stress Disorder (PTSD).
1. Eleven suffers from flashbacks.
Throughout the series, Eleven is shown having flashbacks from when she was trapped inside of Hawkins National Laboratory. For example, Eleven is walking through the woods and sees a cat, she then has a flashback to when she was made to try and kill a cat using her powers. Another time, she sees a Coke commercial and recalls an experiment where she had to bend a Coke can using Telekinesis.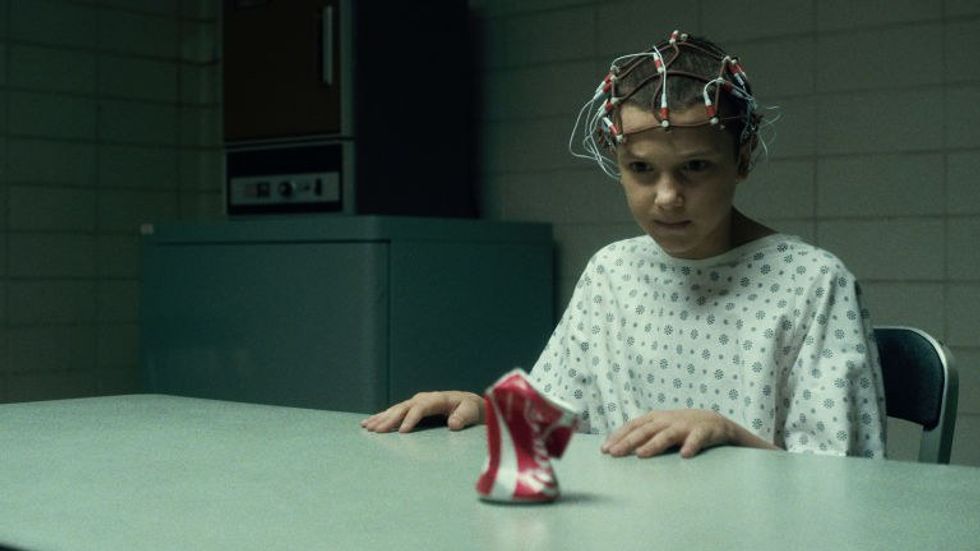 2. Eleven has severe anxiety.
While in the Hawkins National Laboratory, Eleven had said that she had someone she looked up to as a father figure and called him "Papa". This figure subjected her to experiments that she did not want to do and further traumatized her. After being betrayed multiple times by her "Papa", Eleven understandably builds up walls and avoids vulnerability to others. When she meets Lucas, Mike, and Dustin, she easily trusts them because of their age and vulnerability similar to hers. After they show her kindness and care that she has not seen inn a long time, she becomes their friend and puts her trust in them.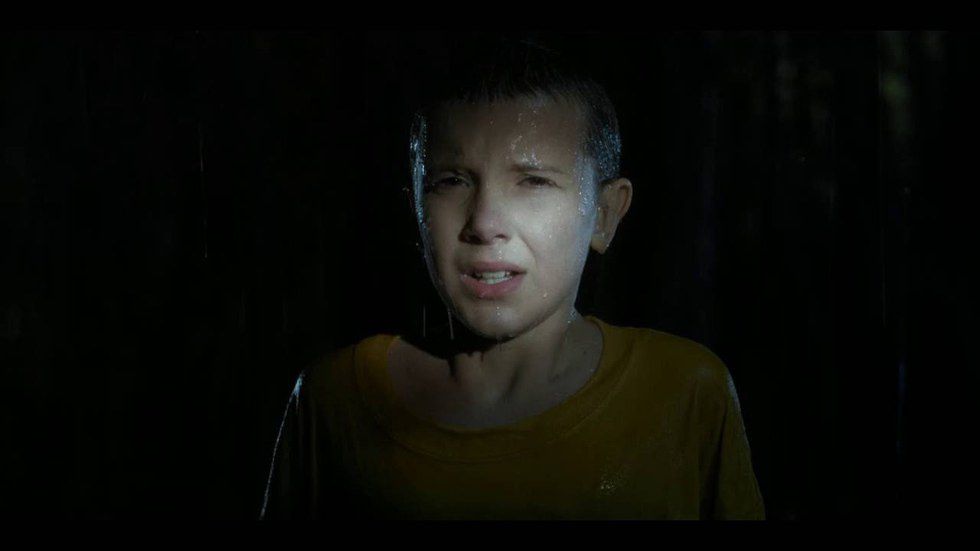 3. Eleven does not trust easily.
Though Eleven ends up trusting Lucas, Mike, and Dustin, she has her doubts at first. She does not want to have the door closed all the way when she went to change her clothes. Mike wanted to give her some privacy and went to close the door, but Eleven grabbed the door to keep it cracked open.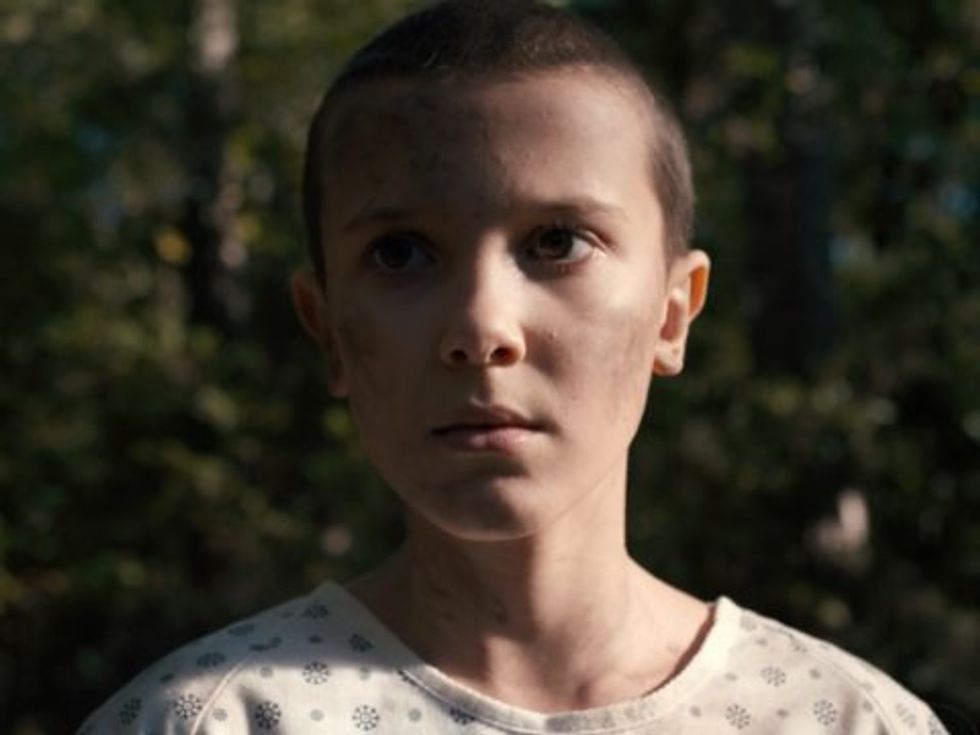 Surely, assuming Eleven comes back for Season Two, that more symptoms will submerge. Until then, Eleven has shown these three possible PTSD symptoms so far.